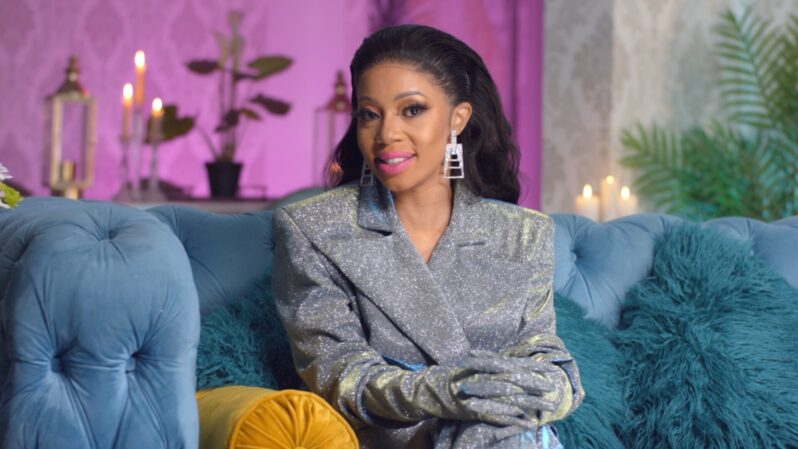 By TVPlus on 24 November 2022 /
Reality
20+ addictive South African reality shows to stream
Browse all series now
Showmax has tonnes of local reality shows and there's one thing they've got in common: drama! There's a whole curated collection of must-see South African reality shows on Showmax, called the Get Real Mzansi Collection, which you'll find here.
Here are some of the titles in the collection, plus some extras to give you a taste of the homegrown reality series on Showmax.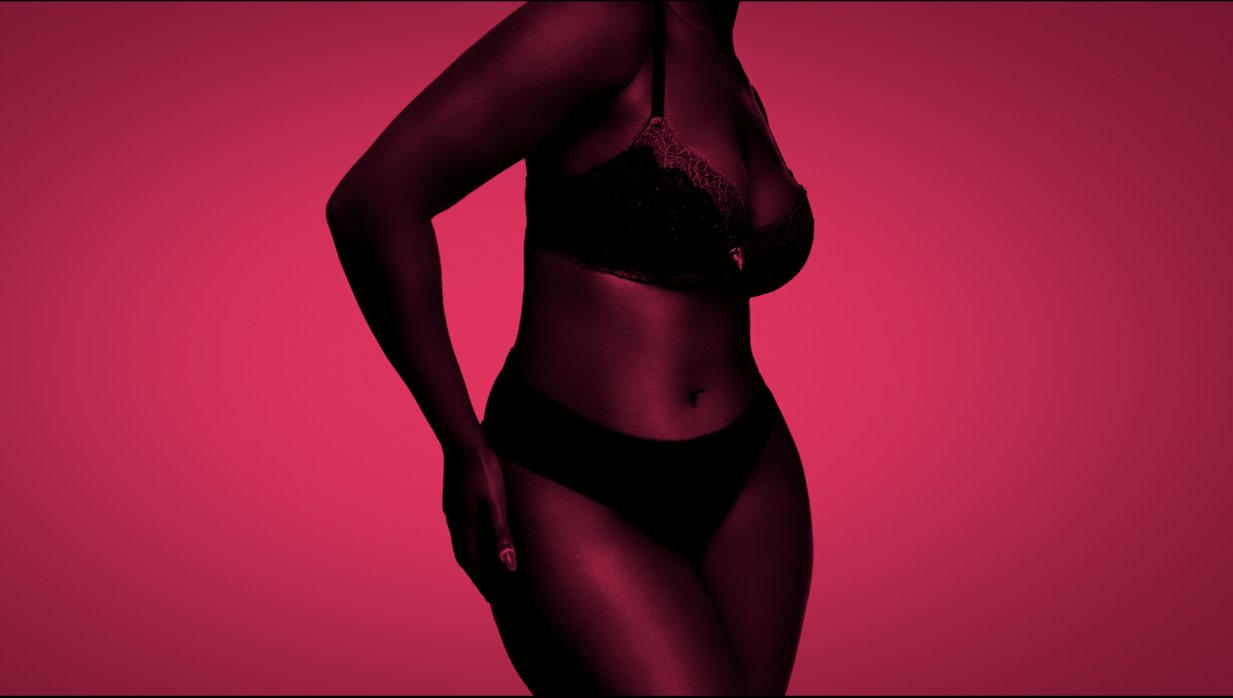 This Body Works For Me explores the lives of seven women in the South African adult entertainment industry, letting us in on their family dynamics, relationships, hustles and careers.
Wanna know how Sandton's social butterflies are living? Diamond aka singer Tebogo Ramokgadi and his four besties aka The Dolls are partying up a storm – and there's tons of drama too when the claws come out. The screens are filled with designer labels from Gucci and Prada, to Louis Vuitton and Christian Louboutin, bling that'll make you blind if you stare at the diamonds and gold too long, and parties in the hottest spots. But it's the drah-mah that'll keep you glued to the six episodes as the cattiness takes over and the eyes roll!
Durbs is the place to be when you've got cash to splash – and we're talking serious cheese. Millions and in the case of RHOD's Sorisha Naidoo, billions. The glitz and glam is on a whole other level, there's fab fashion to die for and more in the lifestyles of these very very rich and very very famous Housewives. And if you think they're sitting at home all day making sarmies for their kids, you're very mistaken! It's party party party time… with a lot of heated arguments on the side.
Plus – look out for The Real Housewives of Lagos and The Real Housewives of Dubai (from 24 November)!
Hot young singles are turning up the temps to tempt and tease couples into either being honest and true to their relationships… or to ditch their SO and make a move onto a new romance. The pick-up lines are cheesy, the bodies are banging… and there's a whole lot of drama when one partner proves that their existing relationship isn't as perfect and healthy as their lover had thought.
Multi-talented Kelly Khumalo does it all: singing, acting, motivational speaking, hosting, producing and directing… and that's just her professional life. She's also a daughter and mother and this fly-on-the-wall reality show takes us into the not-always-flashy life of Kelly. There's happiness and joy, there's tears and fights, there's everything you've ever wanted to know about Kelly when she's away from the spotlight.
Radio celeb Dineo Ranaka has moguldom on the mind and inviting viewers into her world in this fly-on-the-wall doccie is just the start. Expect the usual – work, play and family time – but on a whole new level. Plus, the rest of her fab fam pop in for a holla-holla every couple of episodes
Who doesn't love a fairytale wedding? Whether it's the traditional white wedding, something with traditional colour or the full cultural experience, Showmax has the perfect solution with Our Perfect Wedding. But here's the best bit: they've got five African franchises on their catalogue! The local version is our fave because, well, it's our people and our cultures. And even a hop between hosts isn't enough to turn us away as Nomsa Buthelezi takes over the latest seasons…
There's Our Perfect Wedding South Africa Seasons 1-11, Our Perfect Wedding Kenya Seasons 1-15, Our Perfect Wedding Uganda Seasons 1-5, Our Perfect Wedding Zambia Seasons 1-2 and Our Perfect Wedding Nigeria Season 1. Go behind the scenes with the bridal pair as they put together their big day, with everything from the décor and music playlist, to the flower arrangements and all-important cake testing taking place onscreen. I do, I do, I do!
Expect big business, big bucks, big family and most of all, big big big personality in this SA series! Shauwn Mpisane is on a mission to live it up now that she's divorced from her power-couple partner S'bu and ready for romance, business, family time with her kids and showing off the lavish lifestyle she's worked hard for.
Expect more designer handbags, clothing and footwear than at Paris Fashion Week, the fam-damily shouting at each other across their sprawling mansion, and a look into the life of one of SA's most flamboyant businesswomen.
They love money. They love drama. Binge-watch both seasons of this riveting reality series about some of the richest women in Johannesburg.
Besides the drama, you can also expect a lot of champagne sipping and a whole lot of fabulous lunches, brunches and the occasional teary moment from Mzansi's most glamorous ladies.
Nico Panagio is in top form hosting the game that'll break contestants as they try to outwit, outplay and outlast each other through a mad month of surviving the elements. And when you're done with Seasons 6 and 7, check out Survivor SA: Immunity Island – it was filmed during Covid lockdown, so instead of international travel, Nico took his castaways on a short-left to the Eastern Cape's Wild Coast for the season. And it's one of the best yet!
Singing/acting siblings Bobby and Karlien are taking cameras along to find out "how the other half live" – they're just about swapping everything in their lives and experiencing first-hand the struggles that us ordinary folk go through in our day-to-day lives.
Watching Bobby being blindfolded and trying to manoeuvre as a blind person is eye-opening (pun not intended) for both him and viewers.
What's better than watching your favourite actors doing their thing in-character? Watching them being thrown into the deep end and asked to tread water. And that's what you get on Dancing With The Stars – celebs like actor Frank Opperman, TV personality Thembisa Mdoda and singer Connell Cruise go shoe-to-shoe on the dance floor, learning new dance routines week in, week out, and being critiqued by dance-expert judges. Some of them shouldn't give up their day jobs…
Enter the fabulous life of choreographer and television personality Somizi Mhlongo. From Seasons 1 to 5, Somizi invites us into his world of busy schedules, industry parties, widespread fame and family reunions, tensions and conflicts.
Watch: Living the Dream with Somizi Season 5
Every episode of Being Bonang and the two-part special A Very Bonang Year are glamorous events filled with laughter, celebration, luxurious experiences and, of course, fashion and champagne. Love it or hate it, you can't deny that Bonang Matheba is a national treasure who has set the bar high when it comes to reality shows.
Dating usually means drama. And for these unlucky singles, it's worse. Because they're being put through the family ringer – their love interest's nearest and dearest blood relations and very close friends are asking those uncomfy questions that need to be asked, like "how much money do you make?", "what do you want with my child?", "how many kids do you want… and how many do you already have?". This reality show isn't just taking the dating game out of the frying pan and into the fire… it's straight-up torching it on a spitbraai until it's burnt to bits!
Got bucks and spending like there's no tomorrow? You could end up here, telling your story as you've got from rags to riches… and then back again with nothing to show. It's the guilty pleasure you never knew you needed, plus it'll teach you what's important in life: saving your money for a rainy day, because the storms are coming, Mzansi.
Get a front-row seat at actor Dineo Moeketsi and rapper Solo's jaw-dropping wedding, a star-studded day filled with love.
Evodia Mogase and her daughter Mercy have waved goodbye to The Real Housewives Of Johannesburg drama and hello to their own local reality show. Don't expect anything different from the pair though – there are hoity-toity as ever, splashing cash on designer everything, working out together and most importantly, living their best lives as a close-knit mother and daughter team. If you want a recap of their Real Housewives stint, prepare for catty comments, nails coming out, loads of eye-rolling and backstabbing left, right and centre with fake smiles for the frenemies.
Farmer Wants A Wife is bigger in SA when it's Boer Soek 'n Vrou. Watch as the single farmers get liefbriewe, choose a handful of potential women they're interested in and then invite the ladies to their farm to put them to task. There's everything from tears to stolen kisses, coffee in the kombuis before heading out to the fields and even the tough and rough boers breaking down as they talk from the heart.
The hopefuls are dressed to impress, looking for eternal, true, undying love – in front of the nation – in these South African versions of the popular international franchise. Expect drama, backstabbing, tears, gossip and more from the women vying for the Bachelor's heart.
Huisgenoot magazine's top sleuthing journos reveal the stories that pushed them to their limits. Everything from heartache and terrifying, to feelgood and nostalgia is packed into these seven seasons of real-life headline news stories.