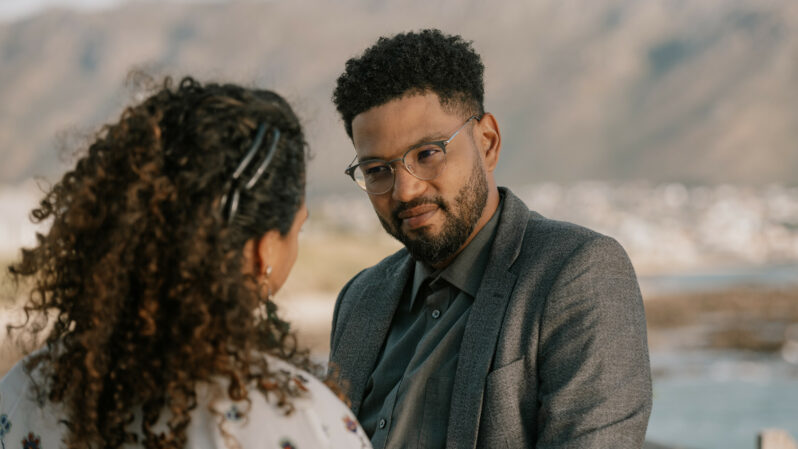 Best romcoms to watch on Showmax
Browse all movies
Looking for series and movies to get you right in the feels? Say no more. These are the perfect series and movies for fans of romantic comedies, guaranteed to have you laughing and crying at the same time! Check them out!
Movies
No Love Lost
It's all sunshine and roses, until it's not. An anniversary baecation gets very awkward very quickly when Amahle invites Azania and her partner to join their getaway, not knowing, of course, that Azania's bae is an ex who left her hanging. Watch it now »
Before We Go
Chris Evans (The Avengers) makes his directorial debut with this romcom. Two strangers, brought together by circumstance, grow close to each other through a string of events. Watch it now »
The Wedding Year
Commitment-phobes Mara and Jake are perfectly happy until their relationship is put to the ultimate test: seven weddings in one year. Fun romcom starring Modern Family's Sarah Hyland. Watch it now »
Can You Keep A Secret?
Alexandra Daddario leads this crazy rom-com. Thinking their plane is about to crash, Emma tells a stranger her secrets. But he is not a stranger, he is her company's young CEO. Watch it now »
A Rainy Day in New York
A young couple arrives in New York for a weekend where they are met with bad weather and a series of adventures in this Woody Allen movie. Watch. it now »
Jexi
Adam Devine stars in this comedy about what can happen when you love your phone more than anything else in your life. Watch it now »
The Big Sick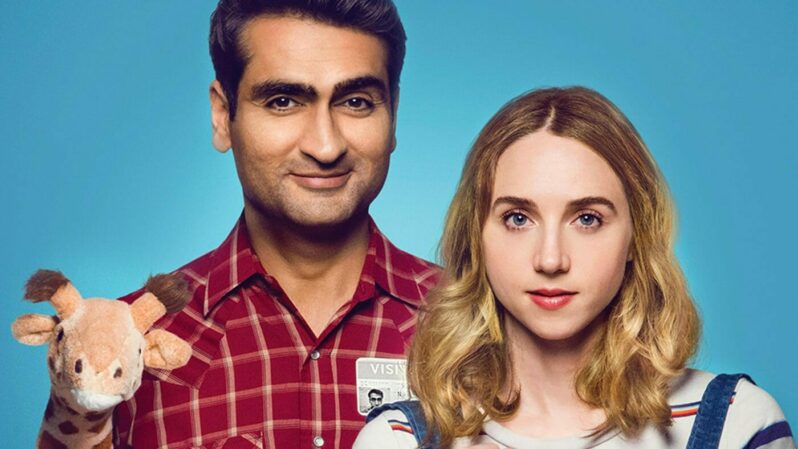 An aspiring stand-up comedian has a one-night stand with a student who watched his set. But it materialises into a relationship complicated by their different cultures, his traditional parents and her illness. Watch it now »
Time Freak
After being dumped by his beautiful girlfriend, physics genius Stillman develops a timeline of their relationship and a time machine so that he can go back in time to fix all the mistakes he made in the past. Watch it now »
Mrs Right Guy
Gugu has cut herself off from love, shooting down any potential suitor before they can even come close. Yet sometimes love comes to find you, even if you try to run away, as we see in this brilliant romantic comedy. Watch it now »
Love Lives Here
Zinhle is a hard-working modern woman with traditional values. She knows exactly what she wants and believes she knows what the next best step is for her: getting married. Starring Thando Thabethe and more top SA talent. Watch it now »
Looking For Love
A 38-year-old Zulu woman is pressured into looking for a husband. Disastrous dates ensue – until someone from her past returns and turns things upside down. Hilarious comedy starring Celeste Ntuli. Watch it now »
Vir Altyd
South African sweethearts Ivan Botha and Donna-Lee Roberts are back with Vir Altyd, the Afrikaans romantic comedy you've been looking for. Two childhood friends explore what it means to find the one. Watch it now »
Happiness is a Four Letter Word
In this uplifting South African romantic drama, three friends try to find love, happiness and success in Johannesburg. Watch now »
---
Best romantic comedy series
Tali's Wedding Diary
From the creators of SuzelleDIY comes a hilarious new mockumentary starring Julia Anastasopoulos as Tali, a Joburg princess who moves to Cape Town – and she's getting married! Watch it now »
The follow-up, Tali's Baby Diary, is also on Showmax. Watch it now »
Younger S1-7
First and only on Showmax! Will love come out tops? Every single episode now on Showmax. Watch it now »
Love Life S1-2
This anthology series about one person's journey to love is the ultimate binge-watch pick for anyone who loves to watch romantic series online. Anna Kendrick stars in this romantic comedy anthology series that looks at the journey you take and people you meet between your first love and finding the person you stay with forever. Watch it now »
In this fun, sexy Showmax Original romcom series, a wedding planner searches for the perfect man and for her perfect day, along with her two besties. Watch S1-2 now »
Watch: Troukoors Season 2 – all episodes now streaming!