19 November 2021
Celebrate the magic of animation with these Showmax kids' picks
Get Showmax now
Each year on 20 November, we celebrate World Children's Day, established to promote international togetherness, children's rights and welfare. Animation cuts through communication and cultural barriers, national boundaries and across ages enabling children and family to be entertained together.
Participate in World Children's Day this year with your kids, or by creating a safe space or staging an event where kids can just be kids. Here are 8 entertaining and imaginative family-friendly animated short films and series to inspire you.
Jungle Beat: The Movie is a cute, sweet and entertaining family-friendly animated sci-fi adventure comedy based on the hit web series, which has over 7 million subscribers on YouTube alone. When an alien's spacecraft crashes into an African jungle, it's not long before the resident creatures realise they can speak. Banding together, it's up to Munki, Trunk and the gang to teach Fneep about love, kindness and hugs before the planet becomes part of the intergalactic Scaldronian empire.
A gently amusing and lighthearted animated film, Jungle Beat features fun characters who deal with important themes around love and friendship. Enhancing the animation of the popular series and giving the animals voices, director Brett Dawes created it with a view to entertaining kids of all ages.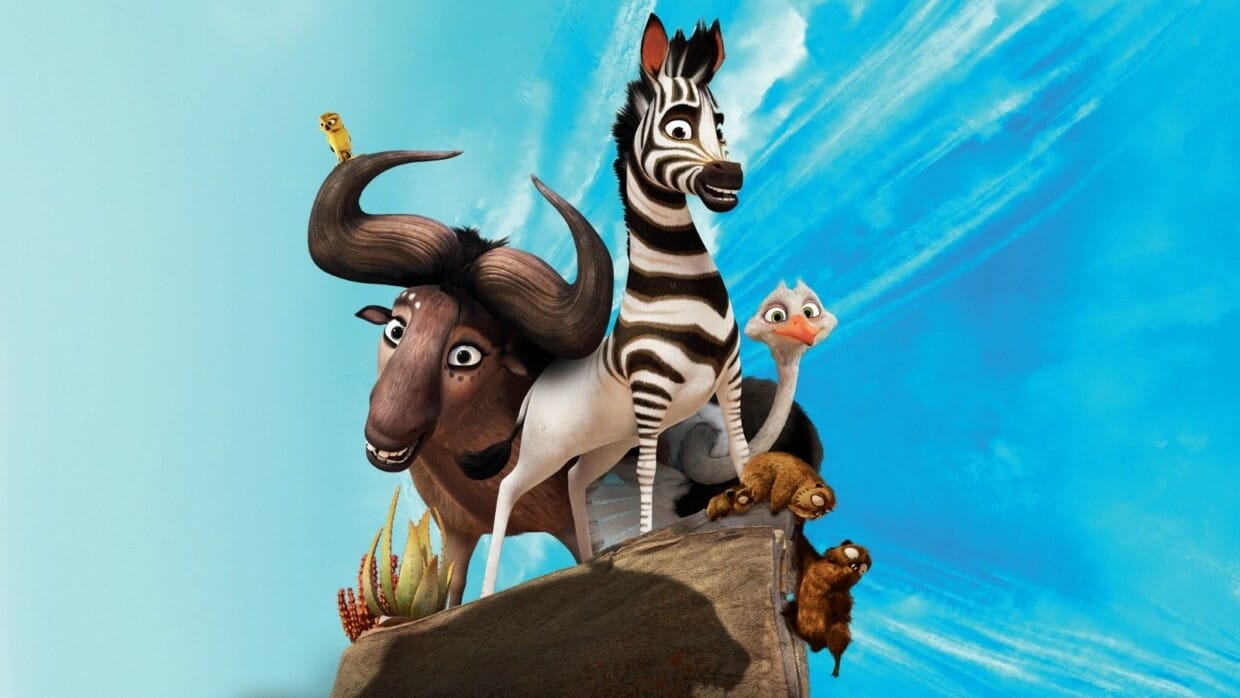 Khumba is the story of a half-striped zebra who embarks on a perilous adventure to help rescue the animals of the Karoo after he's rejected by his stripe-obsessed herd. Featuring the voice talents of Liam Neeson, Catherine Tate, Laurence Fishburne and Steve Buscemi with Jake T. Austen as Khumba, this fun and sweet animated adventure comedy has many colourful and delightful characters.
Inspired by the story of the half-striped Quagga when he was a child, writer-director Anthony Silverston channelled the groundbreaking research of this zebra subspecies into the making of Khumba. The spirited film is dedicated to Quagga Breeding Project founder Reinhold Rau, who Silverston consulted in the story's development.
After a successful adaptation of several of Julia Donaldson's picture books, co-directors Max Lang and Daniel Snaddon return for the award-winning The Snail and the Whale. This animated adventure comedy journeys with a tiny snail who takes a life-changing ride on a humpback whale. Adopting Axel Scheffler's quaint and cute drawing style, the filmmakers create beautiful and flowing artwork with realistic textures.
The snail encounters dolphins, sharks and seagulls with a few close encounters on its wild ocean adventure. Voiced by Rob Brydon and Sally Hawkins as the whale with Diana Rigg as narrator, this rhyming animated short film is perfect for the whole family.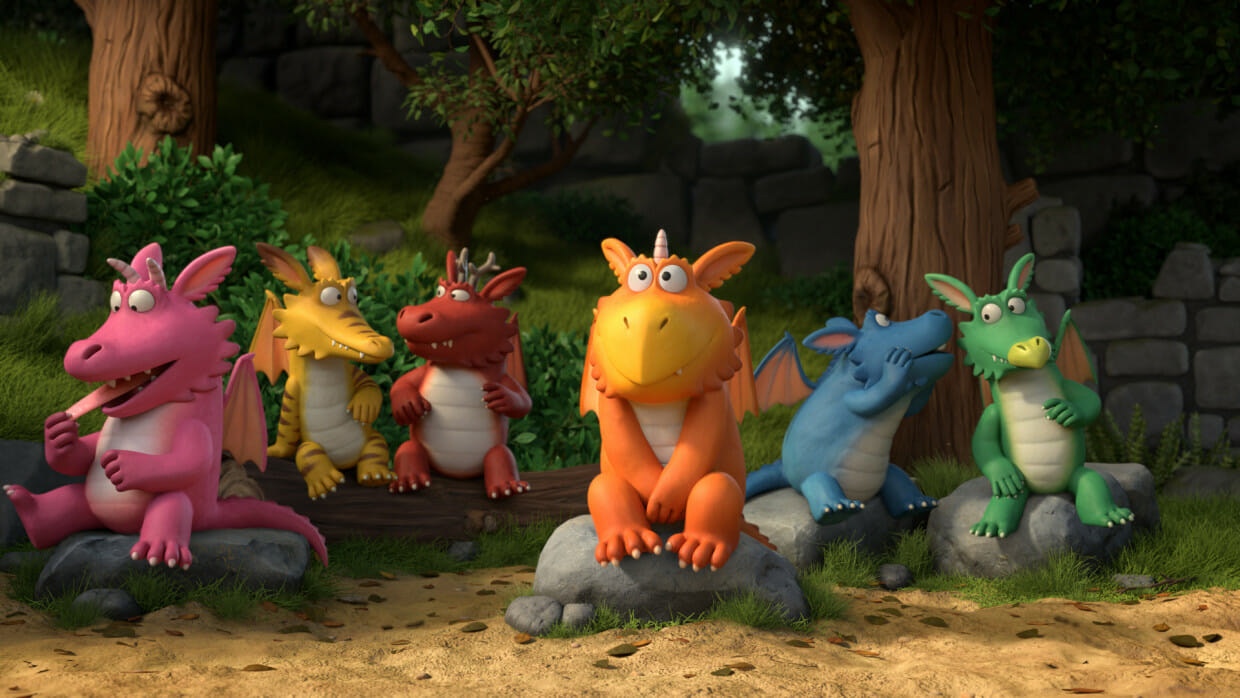 Based on Julia Donaldson's award-winning children's book, comes Zog, an animated family-friendly adventure about an accident-prone dragon who attends Dragon school. Directed by Max Lang and Daniel Snaddon, you can clearly see this is a labour of love. The animation is faithful to the books, capturing and modernising Axel Scheffler's illustration style.
Amusing, colourful and entertaining, Zog tries to figure out how to become a real dragon through a series of challenges, offering a positive message for youngsters. Featuring the voice talents of comedian Tracey Ullmann and actor Kit Harrington (Game of Thrones), this little big animated short film will appeal to young and old with its delightful mix of storytelling and entertainment.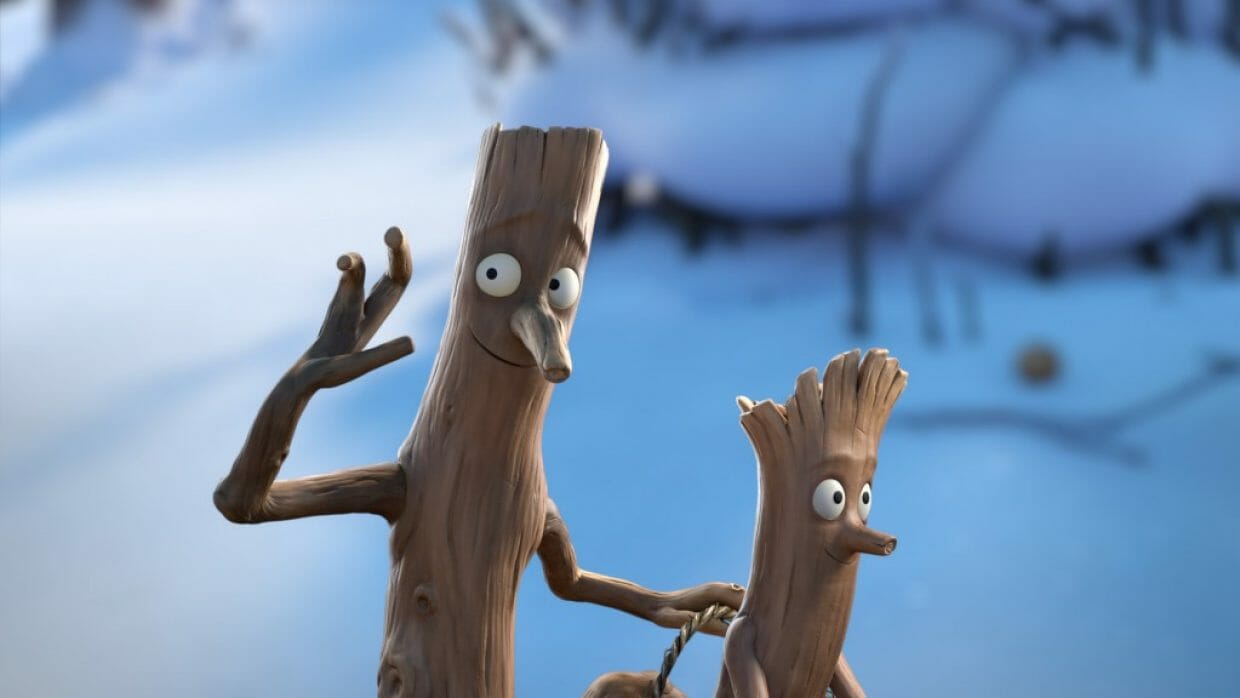 When it comes to heartwarming Christmas tales, the award-winning Stick Man is one of the best. A simple animated family adventure from Julia Donaldson, we journey with Stick Man (an anthropomorphic stick) who lives in a tree with his Stick Lady Love and their stick children. Embarking on an epic adventure that sees him traveling through all four seasons, we watch in anticipation hoping he'll make it home in time for Christmas.
The imaginative and inventive animated short film features the voice talents of Martin Freeman (The Hobbit), Jennifer Saunders (Absolutely Fabulous) and Rob Brydon who stars in The Snail and the Whale. Directed by Jeroen Jaspaert, Stick Man is brought to us by the brilliant team behind The Gruffalo and Zog.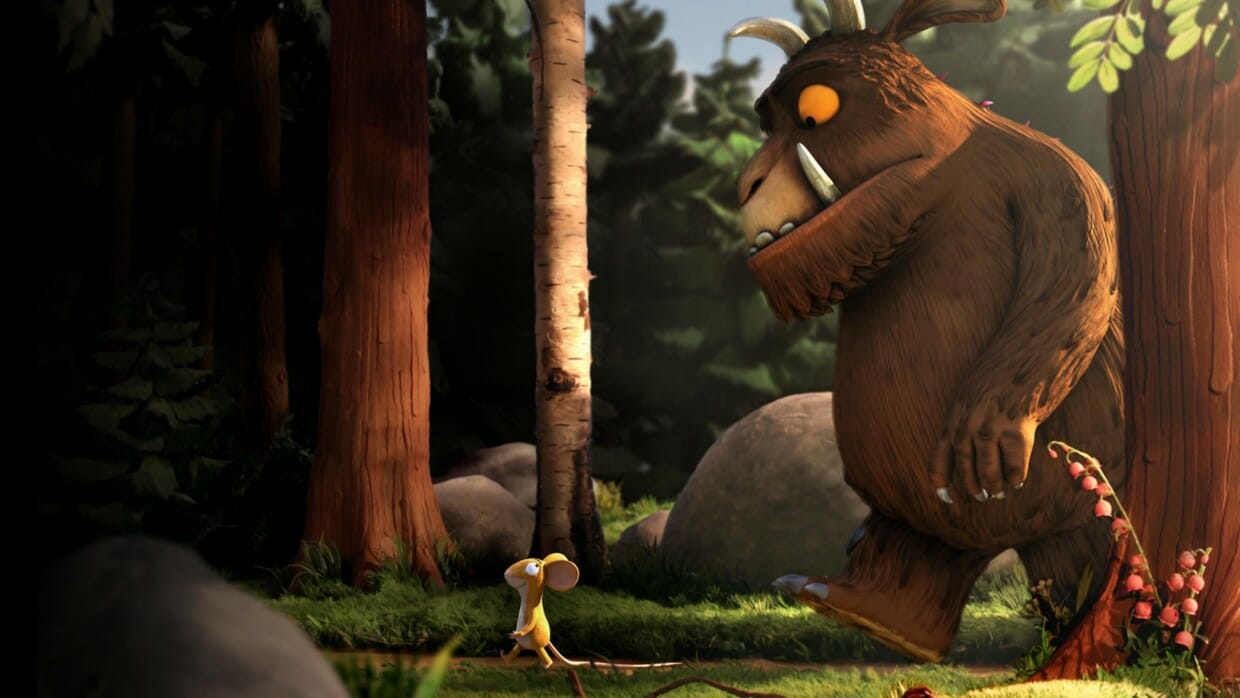 When it comes to animated family-friendly adventures it doesn't get much more stellar than The Gruffalo, directed by Jakob Schuh and Max Lang. This adaptation of Julia Donaldson's beloved picture book, features an all-star voice cast in Helena Bonham Carter, James Corden, Tom Wilkinson, John Hurt, Rob Brydon and Robbie Coltrane. When it comes to animation, The Gruffalo offers a simple yet charming stylistic reworking of Axel Scheffler's illustrations.
The story centres on a cunning little mouse whose appetite and longing for some delicious hazelnuts forces him to follow his nose through a wild and shadowy forest. Dodging an equally hungry fox, owl and snake, the plucky mouse uses his imagination to help him escape and overcome his dangerous enemies.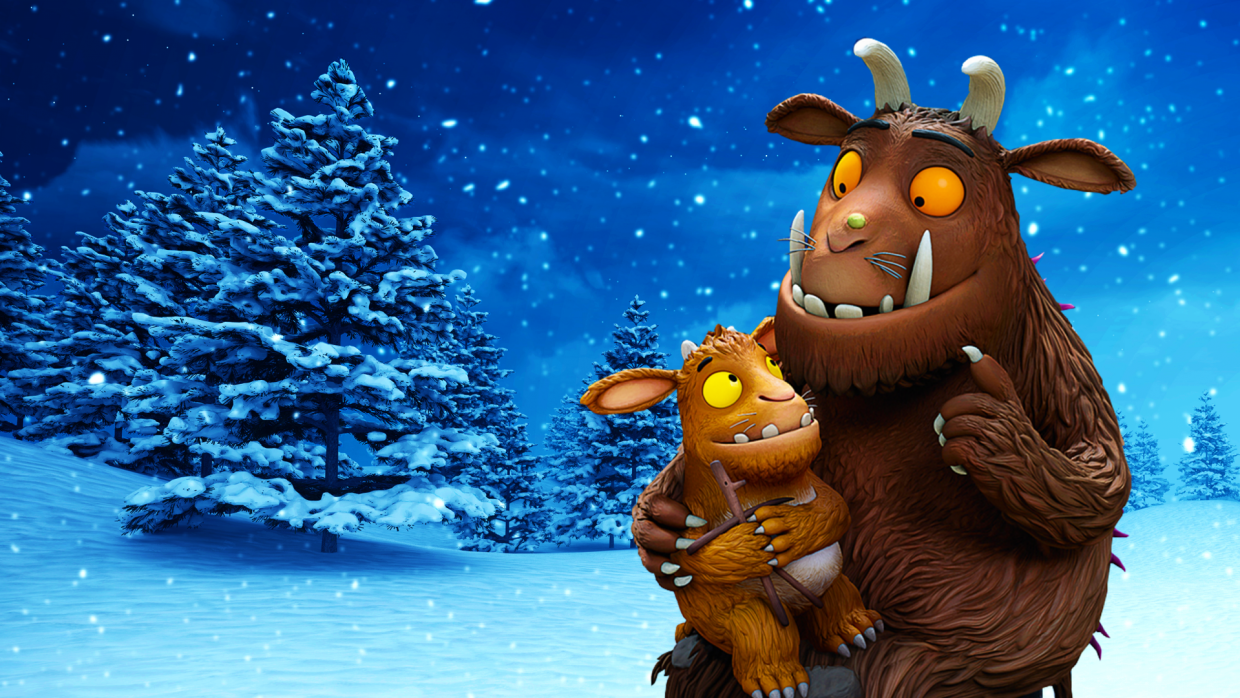 A sequel to The Gruffalo, this charming and entertaining animated adventure reprises its stellar voice cast featuring the likes of Helena Bonham Carter and James Corden with Robbie Coltrane as The Gruffalo. Sitting in the director's chairs are Johannes Weiland and Uwe Heidschotter, offering a fresh spin on the sequel as a mother squirrel recounts the story of the little Gruffalo, who threw caution to the icy wind in search of the Big Bad Mouse.
Reversing the order of the original story with the perspective-shifting to Gruffalo-kind, this amusing and heartwarming adaptation of Julia Donaldson's book features many of the same characters. The Gruffalo's Child enjoys crisp animation, remaining true to Axel Scheffler's work and giving the good-natured tale a simple family-friendly feel.
Roald Dahl's name is synonymous with children's books, a name that carries a strong dose of nostalgia and represents the power of imagination. Writing delightful, funny and wildly entertaining stories, Revolting Rhymes sees the author revamping six classic fairy tales in verse with a few dark twists. This collection of deliciously silly rhyming stories is catnip for children, which until recently was only available to read or listen to as an audiobook.
Dahl's Revolting Rhymes have been adapted into two half-hour animated Christmas specials. Quentin Blake's unmistakable sketchy drawings have been adapted into playful plasticine-looking animated visuals. The poetic verse's wicked sense of humour is funny enough to entertain and surprise adults whilst silly enough to work as a fun animated feature for older children. Be warned, your kids may be reciting lines or performing excerpts.
How to use Kids' Mode on the Showmax app