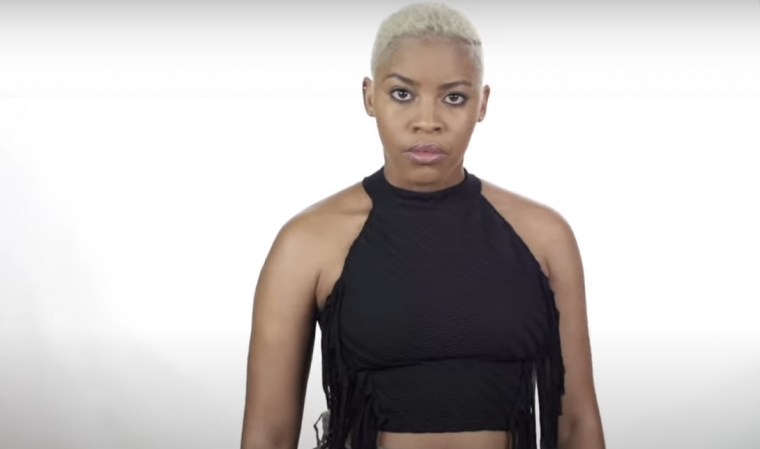 Meet Mazet: Gomora's gorgeous Siphesihle Ndaba
Watch all of it now
Ever since Gomora debuted, it has received nothing but positive reviews and a warm response from the public.
Its insanely talented cast members have also been the talk of the town, especially when it comes to Siphesihle Ndaba, who plays Mazet.
In only a few months, Siphesihle has become a household name. Viewers can't get enough of her, and that's no surprise.
We had the pleasure of catching up with Siphesihle as she lets us into her world. Here are a few fun facts about the 22-year-old actress.
1. She's a Soweto girl
Siphesihle was raised in Johannesburg, Soweto by her single mother and grandmother.
On her mother's side, Siphesihle is the last born and the only girl in her family. She has two older brothers. In total, Siphesihle has 18 siblings with whom she shares a father.
2. She's a musician at heart
The actress grew up playing the trumpet at church and later on upgraded to playing the trombone as a member of her high school orchestra.
3. She went to Oprah's school
Siphesihle matriculated from the Oprah Winfrey Leadership Academy. While studying at the academy, Siphesihle immersed herself in music and became a member of the school's jazz band.
4. Cricket, SRC and everything in between
Not only did Siphesihle do music but she also played a variety of sports, including touch rugby, tennis and cricket.
"I was the cricket captain in my time at the academy. I was also a part of the SRC executive counsel," says Siphesihle.
5. She's got an Honours degree
The Gomora actress studied at Rhodes University where she went on to pursue a Bachelor of Social Sciences undergraduate degree as well as an honours degree.
Binge-watch episodes 1-20 of the telenovela on Showmax now. New episodes will land from 1 June 2020, 24 hours after the Mzansi Magic broadcast.