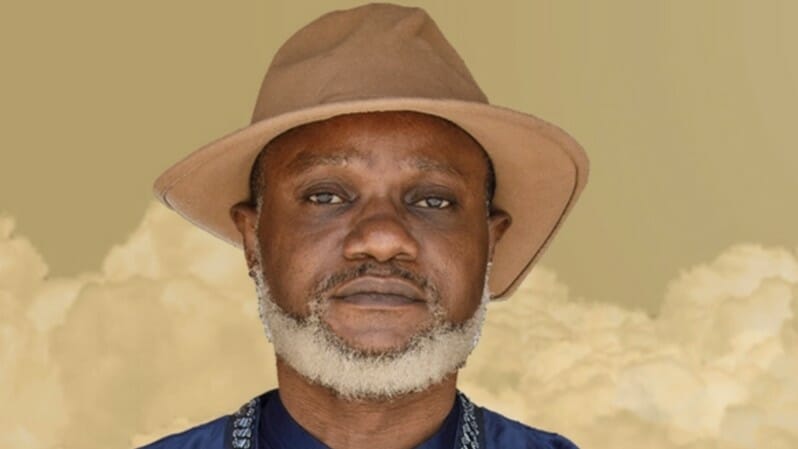 Meet the cast of Riona
Watch all of it now
Riona, the Africa Magic period drama now showing on Showmax, tells the story of a wicked king, Ofotokun, and his people. Ofotokun is not afraid of sentencing people to death, but when a dark prophecy pre-tells his death, he goes mad, ordering the killing of children he believes will fulfil the prophecy. Two babies survived that night, and their path will clash as they try to fulfil their destiny. The show has got everyone on social media talking because of its fresh storyline and the solid performances from its superb cast.
First, watch the trailer
Frank Konwea – King Ofotokun
The man of the show! Frank Konwea breathes fire into the King Ofotokun character. It is in the way he laughs and smiles around his favourite queen, Mofe; how he burns when the gods plot against him and the way he makes us feel the weight of the crown.
Elvina Ibru – The Forest Witch Atigbi
Elvina Ibru is a theatre queen, but every now and then, her talent graces our screen and we couldn't be more grateful to have her play Atigbi, the sassy forest queen. She's a mythical creature who shapeshifts, knows things from the past and the future and is feared by everyone.
Jeff Nweke – Toghanro
From a banking job to Big Brother Naija to Nollywood, Jeff Nweke's trajectory has been one to watch. Nweke is making his acting debut on Riona, and so far, we are loving it.
Jide Alabi – Chief Ofoeyeno
Jide Alabi was a regular in classic TV shows like Papa Ajasco, Super Story and Schemes back in the early 2000s. He took a break from acting and launched an award-winning broadcasting career. Missed him on your screen? Riona presents an opportunity to witness the veteran who's still at the peak of his powers.
Preach Bassey – Amaju
You have seen Preach Bassey in series like Halita and films like Izu Ojukwu's 76. On Riona, he plays a compassionate soldier and a loving husband, Amaju, who balances his bravery as one of the land's strongest warriors with a tender heart as a caring husband.
Soibifaa Dokubo – Omereyon
Theatre veteran and photographer Soibifa Dokunbo plays King Ofotokun's most trusted chief. He knows how to calm the king's temper; he understands the king's deepest fear and serves as a guide and a friend.
Maggie Isiobor – Tsema
Tsema was raised by Aso, a noble man in the lowborn community. Despite living her whole life as a low born, she has been raised to walk with her head held high.
Amara Onoh – Prince Atseaghan
Prince Atseaghan knows what it means to be king. The more he becomes an adult, the clearer it is to him, the old regime's methods are not working. To keep the kingdom in one piece, something must give.
Watch Riona on Showmax, streaming at the same time as the broadcast on Africa Magic.