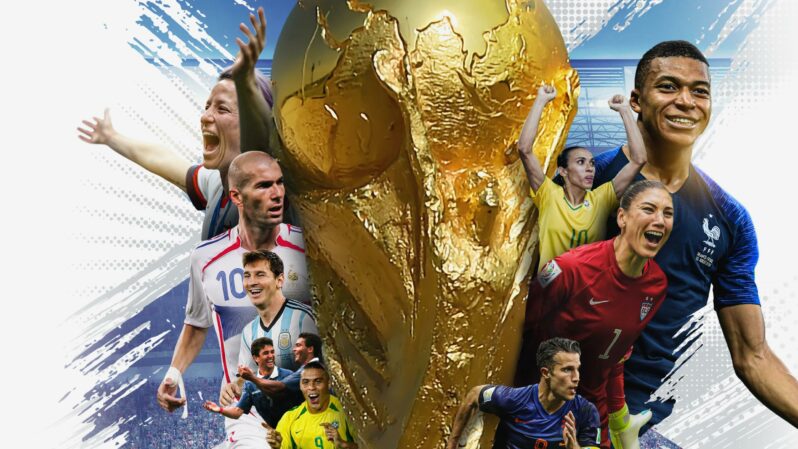 Moment of Truth
Watch all of it now
This 10-episode series recounts some of the most iconic moments of FIFA World Cup history, examining unforgettable, defining events through the lens of human endeavour, drawing from the world football body's extensive back catalogue of footage dating to the first tournament in 1930.
Covering both the men's and women's tournaments, the series offers never-before-seen access to the FIFA World Cup archives, as well as interviews with key figures in the sport, including fans, commentators, psychologists, and the stars themselves.
"Sport generates and ignites emotions like no other – especially football," said Mark Cole, managing director of Whisper, producer of the series. "In Moment of Truth we speak to those who have experienced tremendous moments in World Cup history. Using incredible FIFA archives, sports stars like Andres Iniesta, Lothar Matthäus, Aya Miyama and Michael Owen explain the passion, joy and genius that drove them as we explore why we are all so interested and passionate about football."
Narrated by Homeland star David Harewood, Moment of Truth offers football fans around the world a unique and gripping look at the dramatic stories behind the planet's favourite sport.