By Xabiso Ngqabe on 17 June 2022 /
Drama
Mothusi Magano shares the scoop on starring in Meet Melusi
Watch all of it now
In Meet Melusi, the SAFTA-winning actor Mothusi Magano plays Aubrey, a family man who loses his job as a result of being accused of bribery. He then discovers what fatherhood means when he's introduced to Melusi, a 16-year-old boy who claims to be his son.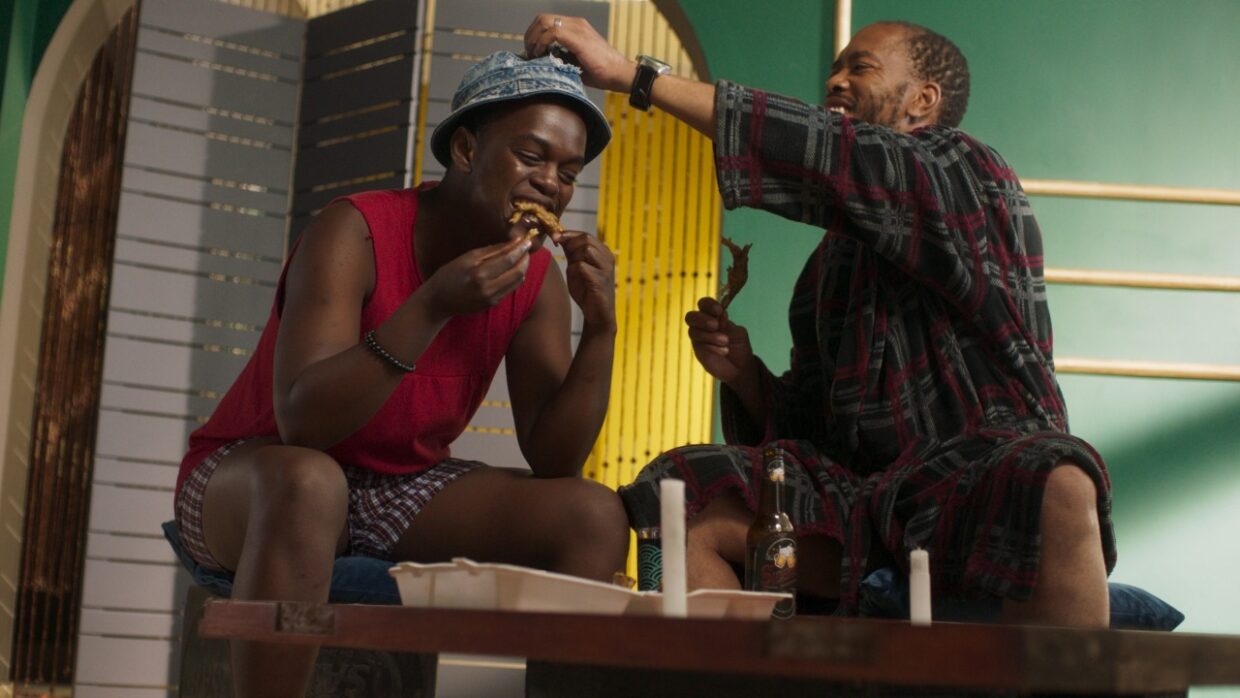 Whether you've seen him starring in the highly acclaimed film Of Good Report, Oscar-winning film Tsotsi, or in the role of the mysterious assassin The Dustbin Man on etv Scandal, one thing's for sure is that you've loved to hate Mothusi at some point in your life. It's a testament to this thespian's brilliant work.
He has also starred in numerous television shows including Jacob's Cross, Zabalaza and The River. We spoke to the actor about his role in Meet Melusi, now streaming on Showmax.
Tell us about Aubrey, the role you play in Meet Melusi.
He's a decent man with a few parental challenges, but he's doing well for himself. He knows what to focus on and he's a good man. But at some point, he makes a couple of silly choices which get him into trouble.
How did you come to be involved in this movie and what appealed to you about the story?
At the time I was shooting a film in the Eastern Cape and my agent told me that they would like me for the part. I was very excited so I said yes immediately. After shooting that film, I went straight into shooting Meet Melusi.
I was very happy with the character because I'm just so used to playing dark characters. So this was just refreshing to play somebody without so much darkness.
Having played so many dark characters and this one being different, were there any challenges in bringing this script to life?
What I found challenging was that I don't have any kids, so trying to imagine that was not easy. But I mean, I do have nephews so I just kind of substitute.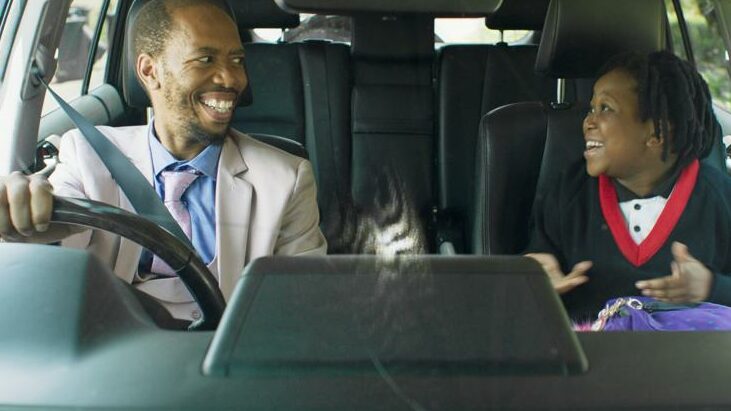 The kid who played my daughter is Mandla N's real-life kid. She was great, easy to get along with and fun to be with. She made it quite easy for me to play her father.
What was it like working with Mandla N?
He was amazing! I mean at first, I wouldn't be happy with a take and he would just say "let's move on I'm happy". So he trusted me with the role and, though it seemed a bit chaotic while shooting, it was organised and dynamic. He adapted to the environment which usually would be difficult but he just took it in his stride. So yes, it was incredible.
There are silent moments in the film, which you do so well in conveying the character's complex inner life. Tell us about the importance of telling stories with minimal dialogue.
It's not something I do consciously. I mean, 70% of human communication is not in words. Speech is a small part of communication and so I always keep that in mind every time I play these characters.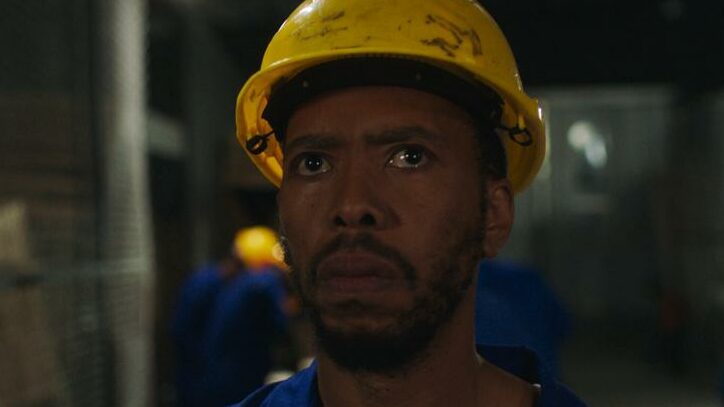 Who should watch this movie?
Everyone should watch this film. It's a family film and there are some really funny moments in it.
Without giving anything away, what's your favourite moment in the film?
So there's a moment in the film with Kenneth Nkosi. He's got this little kid who acts as his son. So while we're having a braai he says to my character, "see how this boy looks at me, I think he's going to be a serial killer!" That moment was so funny.
The movie is coming out just before Father's Day. Although you don't have kids yet, what have you learned from playing Aubrey about fatherhood?
I think what I took away is that I need to be the man I want to be before I have kids. Because kids see everything, even the things you might think they don't see. So I want to be the man I want my kids to be.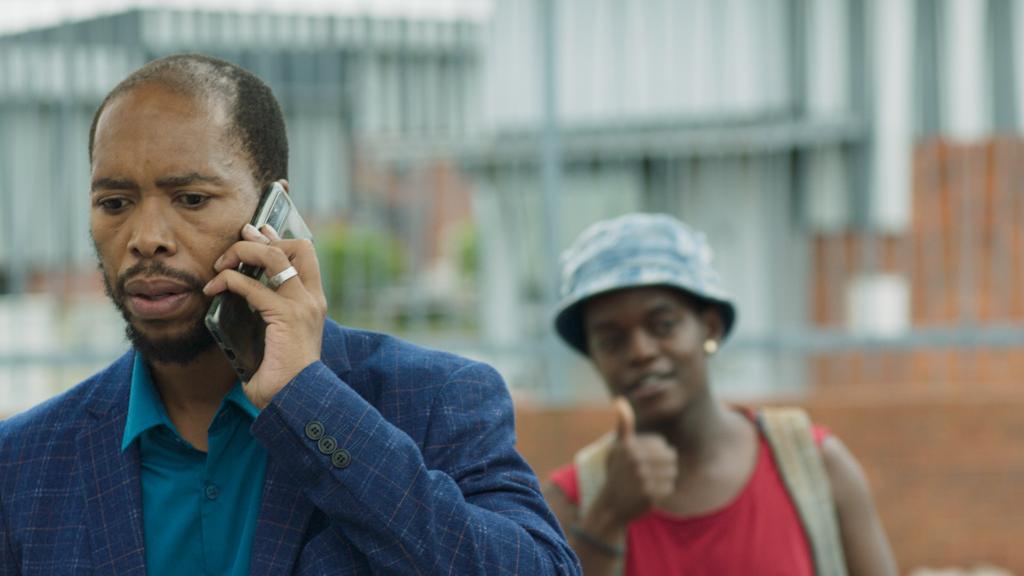 Any advice to aspiring actors out there?
It's not easy, not by a long shot. My advice would be if you're in it for fortune and fame then you're not going to enjoy it. If it's genuinely what you want to do and you're passionate about it, then go for it. So long as you enjoy the journey and the process.
Stream Meet Melusi on Showmax
This excellent film is rounded up by an incredible cast with the SAFTA-winning actors Linda Sebezo (Isibaya, Induku) and Kenneth Nkosi (The Queen, White Wedding), the award-winning Nqobile Nunu Khumalo (Nqobile) and introducing the rising star Lungile Khumo (Diep City)
Meet Melusi streams first and exclusive on Showmax.