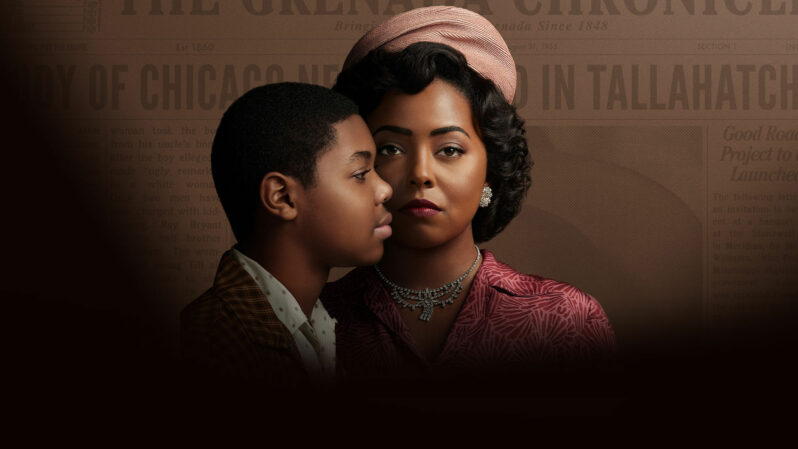 Tearjerker drama series to bring on the feels
Browse all series now
It's good to cry sometimes. It helps to let those feelings go. And don't pretend you don't like to watch drama series to help you shed those tears. We're all for emotional binge-watchign sessions here at Showmax quite often. So here are some handpicked series to scrub the emotional pan of your life.
When her son is murdered in the Jim Crow South, a mother embarks on a crusade for justice. Based on the true story of Emmett Till and his fearless mother, whose actions helped spawn the Civil Rights Movement. Watch now »
An uplifting drama about fighting for your community. Faced with the destruction of her town by a mining company, a rebellious high school teacher utilises an obscure loophole to declare her town's independence. Watch now »
Ed Harris, Philip Seymour Hoffman, Helen Hunt and Paul Newman lead an all-star cast in this two-part miniseries event based on Richard Russo's Pulitzer Prize-winning novel. Watch now »
A re-imagining of the popular 90s drama for everyone who loves to watch drama series. Follow the five Acosta children as they try to survive as a family unit after their parents are suddenly deported to Mexico. Watch now »
The creator of the explosive Chicago series brings us another compelling instalment, in this pulse-pounding medical drama about the courageous team of doctors at the city's trauma centre. Watch now »
A group of 30-something women face the challenges of demanding careers and the first years of pregnancy and child-rearing – a balancing act that requires all the super-powers they can muster. An affecting South African drama. Watch now »
A gripping and deeply moving drama series about a group of old friends who drifted apart as they grew older but are brought together again when tragedy strikes. Watch now »
Mark Ruffalo plays two roles as twin brothers, Dominick and Thomas Birdsey, who have a troubled relationship due to Thomas's battle with mental illness. Adapted from Wally Lamb's novel. Watch now »
An ensemble cast including Winona Ryder, John Turturro and Zoe Kazan lead this limited series based on the novel of the same name by Philip Roth. It tells the story of an alternative America lead by a xenophobic fascist. Watch now »
Jane, Kat and Sutton are a trio of besties who work in the world of New York fashion magazines, dealing with heartbreak, uncertainty, new loves, old loves, social issues and a whole lot of workplace challenges. Watch now »
Dr Max Goodwin takes over as medical director at the oldest public hospital in America. He bends the rules and challenges the status quo to provide the best medical care possible. Watch now »
A suicide shakes up a group of friends who realise that they shouldn't take their own lives for granted. Each of them takes steps to live a fuller life. An ensemble cast delivers deeply emotional performances. Watch now »
Elena, an elderly woman, has lost her closest friend, Lila, who's mysteriously disappeared. She recounts their six-decade-long friendship, which began in 1950s Naples, by writing a story about their tumultuous relationship. Watch now »
Want more HBO gems? Here's a list of every HBO title you'll find on Showmax.
Once, June had a husband, a job, a life. Now she's Offred, enslaved as a walking womb in a country where the only thing rarer than pregnancy is escape. Watch it now »
The well-hidden secrets of a seaside town's elite are suddenly exposed after a suspicious death in this darkly funny, Emmy-nominated miniseries with an all-star cast. Watch it now »
First and only on Showmax! Will love come out tops in this addictive comedy-drama? A 40-year-old divorcee fudges her age (a lot) on her CV to land her dream job – and her dream guy. Binge S1-7 now on Showmax. Watch it now »