The most glamorous moments of The Real Housewives of Durban episode 1
Watch all of it now
You can't mention The Real Housewives franchise without having the words luxury, wealth, fabulosity and glamour in the same sentence.
If you haven't watched the Durban version of the series yet, you'll be glad to find that the women of The Real Housewives of Durban are hard-working business people who work and play just as hard. Their lifestyles inspire us to achieve their level of success and elegance.
Here are just some of our favourite glamorous moments from the first episode of The Real Housewives of Durban.
Watch: Binge all of The Real Housewives of Durban Season 2 now on Showmax. Get a 14-day free trial »
Luxurious rides
When you're married to a billionaire and an owner of two businesses, certain things (like your car) need to reflect the calibre of the type of life you live.
Sorisha Naidoo, who imports around 25 beauty products through her company SSBO, counts this luxurious black Aston Martin Vantage among her various expensive cars.
Annie Ludick, who owns Durban's luxury beauty salon Annaesthetic, as well as an events and marketing company and a dance agency, drives this snazzy custom-painted Mercedes Benz GLC Coupe.
Magnificent mansions
From Umhlanga Rocks and Hillcrest to Glenashley, the women of the franchise open their doors to their not-so-humble abodes. One house you'll fall in love with is Sorisha's grand mansion, nestled in the opulent suburb of Umhlanga Rocks.
Stunning outfits
Although all of the ladies put their best foot forward when it came to their outfits in the first episode, Ayanda took the cake.
Mrs Ncwane came ready and we're here for it. Whether she's going out for a simple lunch with a friend, handling a television interview or catching a plane in her lounge-wear, Ayanda has a fabulous outfit for every event.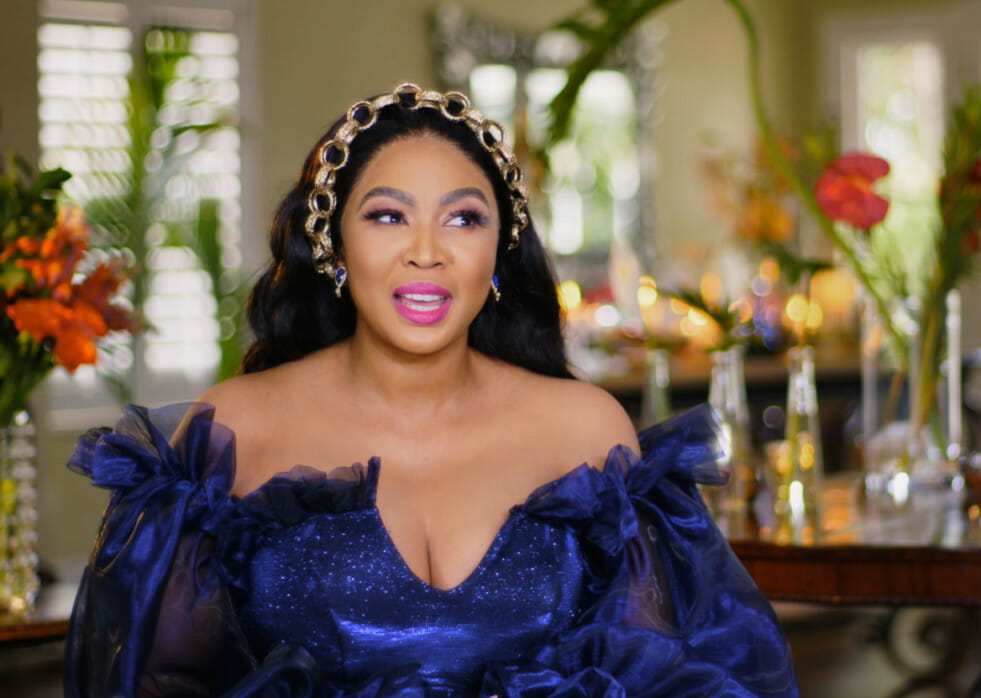 For more glam highlights, binge all of The Real Housewives of Durban on Showmax. Get a 14-day free trial »