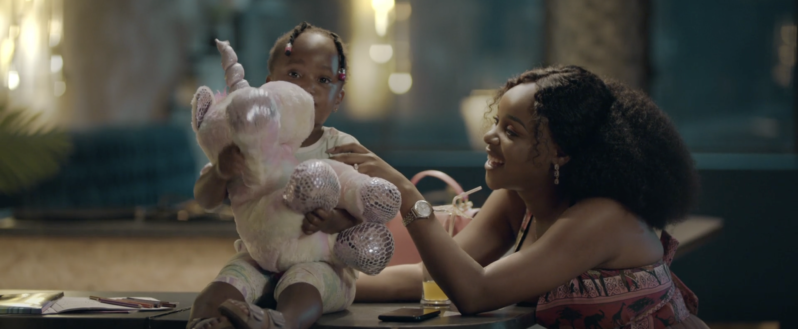 The Wife Season 3 episodes 31-33 recap: Mthaniya's life hangs in the balance
Watch new episodes now
The Wife Season 3 episodes 31-33 begin with Naledi and Sefako getting closer to each other as their wedding approaches. It's three months after Naledi agreed to marry the Tswana man and together they seem to have formed a strong bond. Meanwhile, the Zulus plan to surprise Xoli on her birthday while she's panicked about the skeletons in her closet.
The Zulu family continues to receive blow after blow as Hlomu and Mthaniya end up in hospital following a tragic accident. Hlomu has found comfort at the bottom of the bottle. Whenever Hlomu suffers abuse from Mqhele, she turns to alcohol, and what follows is usually not a good result. Let's take a look at this week's episodes: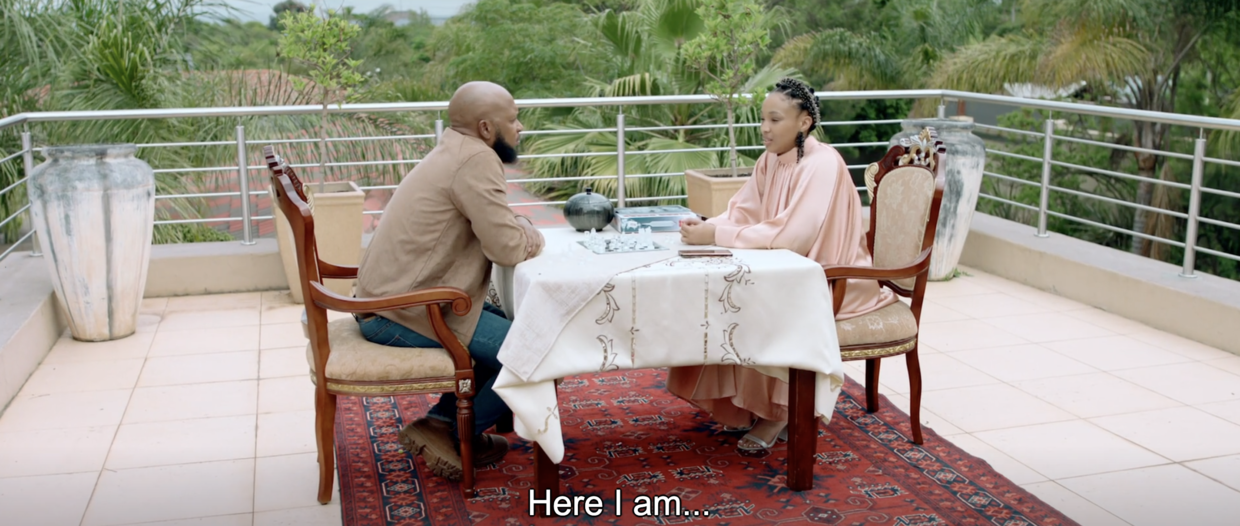 Happy wife, happy life
Naledi and Sefako are engaged and getting much closer to each other. We see them having a great time on vacation, riding quad bikes, and having romantic picnics. Kgosi is delighted by this and equips his daughter with the responsibility that lies ahead of her. While the couple is having breakfast, Qhawe calls her from a private number but she tells him to back off and not call her again. Sefako asks if he should intervene but the Tswana princess tells him not to as the Zulus are dangerous people. The couple look very cute together but only time will tell if this will last.
Qhawe keeps hitting a brick wall but he doesn't want to give up. He shows up at Naledi's workplace to beg for a chance to explain what happened the night of the shootout. Naledi is irritated and doesn't want to hear what the Zulu brother has to say. She calls hospital security and orders Qhawe to be escorted out of the building.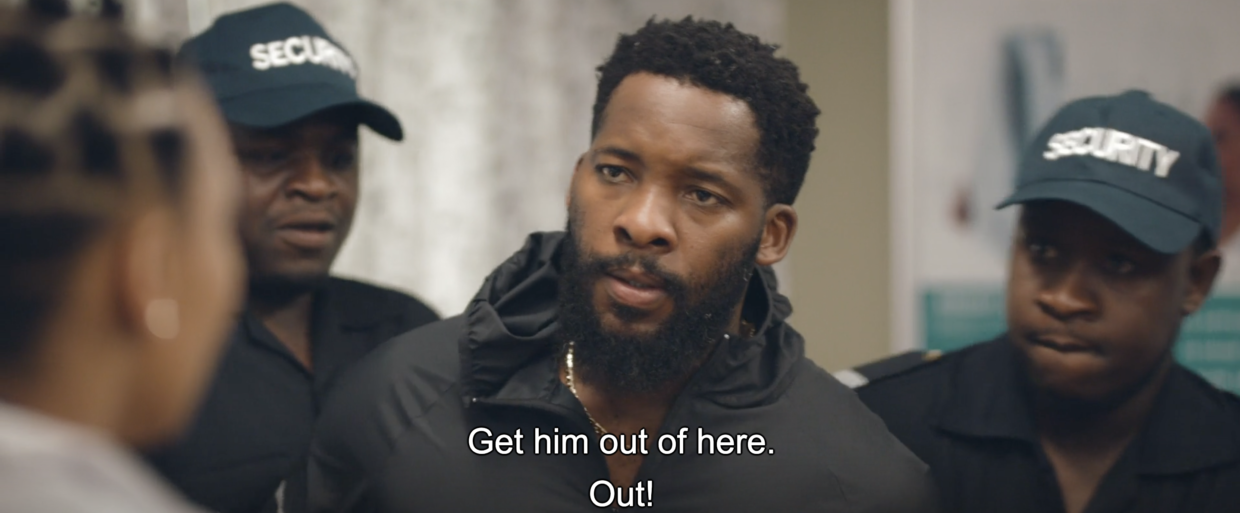 Zulus order another hit and Xoli almost gets caught
The Zulus have a brief meeting to discuss ways to make more money now that Five Tiger has gone AWOL. They are having a brainstorm at Crumbs and Sambulo insists that there's still a lot to learn about the zama-zama business. They insist on going back to Rustenburg to pull another heist on the chief. Qhawe wastes no time cosigning this idea as he is determined to teach the old man a lesson for separating him from Naledi and to find the footage of him killing Sello.
Meanwhile, Xoli's web of lies continues to tangle her even deeper and this time she almost messes up. When The Zulu brothers plan a surprise party for Xoli, she starts panicking as everyone seems to be acting in a weird way. The girl, whose aim is to destroy the Zulus, starts suspecting that they probably know who she really is and that her days are numbered.
In this episode, we finally see her mother who wishes her a happy birthday and also pleads with her on the call to come back home before things get ugly. Sambulo asks her to come to the restaurant and when she arrives there, she almost exposes herself as she pulls a gun at Sambulo thinking they know who she is. The guests arrive right on time to surprise her and she realises that she might have got it all wrong as the Zulus only called her for a surprise. Everyone laughs it off but Qhawe seems very suspicious.
Hlomu gets involved in an accident with Mthaniya
Hlomu's way of dealing with pain is through a bottle. During Xoli's birthday surprise, she kept drinking cocktails non-stop and by the time Langa brought Mthaniya to her, she was already drunk. The twins have a heated argument after Hlomu breaks an expensive bottle. She ends up asking Langa to leave and that she will find her way home.
When Hlomu drives back home with her daughter, a phone call comes through, and while trying to answer it, they get into a tragic car accident. Back at the hospital, Mqhele overhears something he shouldn't have. Mqhele is furious when he eavesdrops while Hlomu is asking Naledi not to tell Mqhele that she was driving under the influence. A fuming Mqhele wants to kill Hlomu but Xoli helps calm him down. Interesting to note the sexual tension between Xoli and Mqhele and it continues to grow each week. Will these two end up being intimate soon?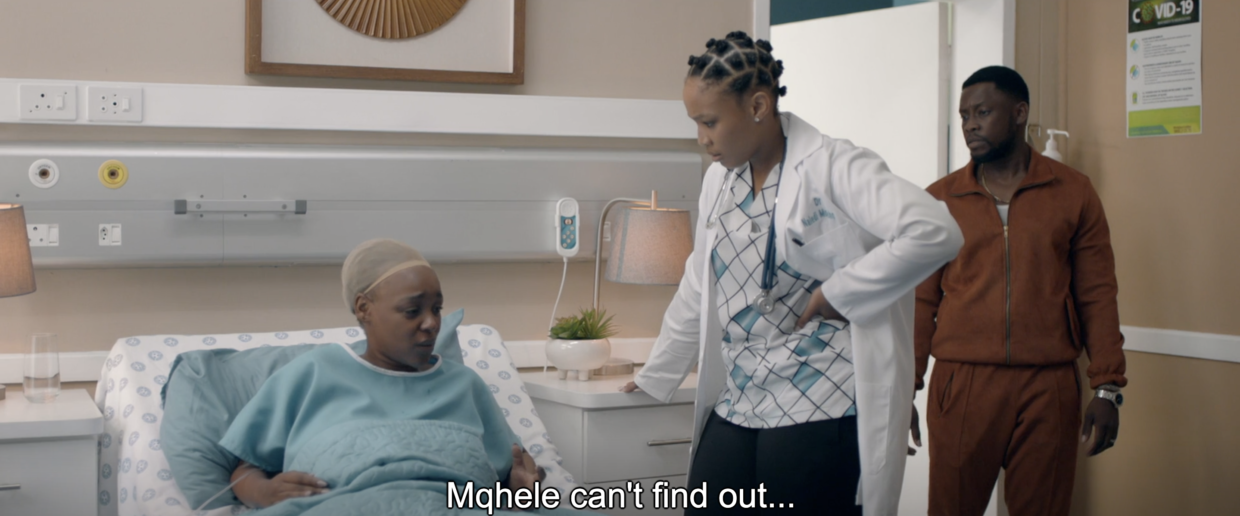 With Mthaniya still in the coma and the doctors unable to help, Mqhele takes a different route and consults a traditional healer. The shocking reveal from the healer is that the ancestors aren't happy with their transgression. This begs the question, who exactly is Mthaniya's father? Is this a result of Mthaniya's paternity being uncertain? More of this on next week's episodes, landing first and only on Showmax every Thursday.
Watch the trailer of The Wife Season 3 episodes 31-33
Sefako is ready to be Naledi's husband and chief Kgosi is making sure that he can trust his son-in-law to protect his daughter. When Sefako finds out that Qhawe is still trying to get back with Naledi, he takes it to the street, and a fight between the two causes havoc outside the hospital. Meanwhile, Hlomu's drinking problem leads to dangerous consequences for Mthaniya, and Mqhele is enraged. Xoli is panicking and almost exposes herself when the Zulus throw her a surprise party for her birthday.
No one is safe this season as characters slowly reveal their true intentions. Watch The Wife Season 3 as new episodes are added every Thursday.
What to watch on Showmax
All the episodes for the twisty crime drama Donkerbos are available to binge-watch on Showmax. The 18SNL reality series This Body Works For Me is streaming on Showmax, with new episodes every Wednesday. The Real Housewives of Durban Season 3 starts on Showmax on 1 February 2023, with Maria Valaskatzis, Mbali Ngiba, and Slindile Wendy Ndlovu joining returning cast members Annie Mthembu, Jojo Robinson, Nonku Williams and Sorisha Naidoo.