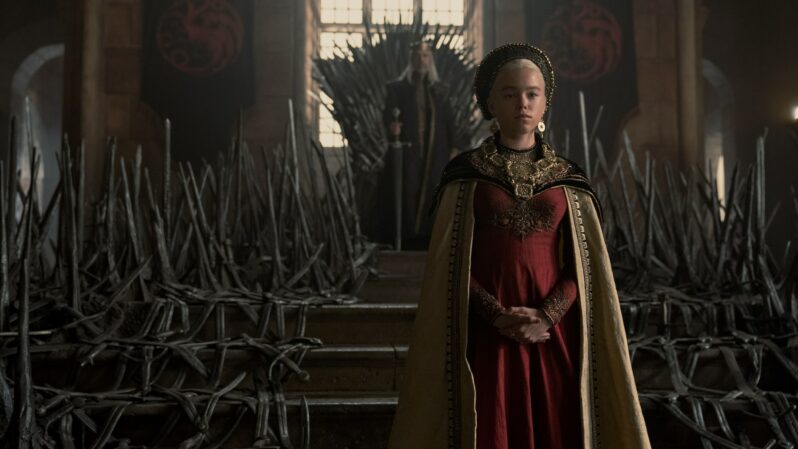 1 December 2022
What to watch on Showmax in December 2022
You love local, but you also want the absolute best in international series. You've come to the right place. Every week, you get new episodes of Showmax Originals like crime drama Donkerbos (Tuesdays), smash-hit telenovela The Wife (Thursdays), strictly adults-only reality in This Body Works for Me and hilarious comedy Tali's Joburg Diary, both on Fridays.
Topping your December wishlist on the international front: binge all of House of the Dragon; new episodes weekly of Emmy winner The White Lotus, much-anticipated Power Book III: Raising Kanan, and new seasons of New Amsterdam, His Dark Materials, Ramy and Gentleman Jack.
Showmax Originals
Crime and Justice Lagos is a new Showmax Original police procedural and crime drama series.
Set against the backdrop of the biggest and most densely populated city in Africa, Crime and Justice, Lagos explores the activities of the fictional Serious and Special Crimes Unit (SSCU), headed by its charismatic boss, Femi Biboye (William Benson), and made up of an elite team of top detectives led by Superintendent Kelechi 'KC' Farasin (Folu Storms) and Superintendent Danladi Dikko (Jammal Ibrahim).
Ghana has one of the most unique funeral practices in the world. Here, funerals are a celebration of life and a chance for families to give their loved ones a proper send-off, from creating fantasy coffins to holding long ceremonies, to being as flamboyant as the families' budgets allow.
My Perfect Funeral is a thirteen-part reality series that follows five families in Ghana as they prepare to bury their loved ones. Each episode will show the different stages for the funeral, and will also feature POVs and confessional sessions from key family members.
The show will expose the elaborateness of Ghanaian funerals while exploring unique traditions and fanfare, a fascinating story that hasn't been told before on our screens.
---
International series
---
The White Lotus S2 | Binge from 12 December | First on Showmax
The next chapter of The White Lotus swaps Hawaii for Sicily, following a new group of vacationers jetting off to a different White Lotus resort.
Season 1 was the most awarded show at the 2022 Emmys, winning 10 awards, including Outstanding Limited or Anthology Series, Directing and Writing – and Supporting Actress for Jennifer Coolidge as Tanya – the only S1 character confirmed to return for S2.
The new cast includes Aubrey Plaza (Parks and Recreation), Theo James (Divergent), F Murray Abraham (The Grand Budapest Hotel), Michael Imperioli (The Sopranos), Meghann Fahy (Sutton in The Bold Type) and more.
Season 2 has a 100% critics' rating on Rotten Tomatoes. In their five-star reviews, The Times calls this season "a whodunnit like no other" and London Evening Standard says, "As funny as ever, if slightly seedier, the second series is a brilliant rumination on desire and its destructive capability."
HBO's prequel to Game of Thrones traces the war for succession within House Targaryen at the height of its power, 172 years before the birth of Daenerys Targaryen. The 10-episode first season is based on parts of the novel Fire & Blood by George RR Martin.
Already nominated for a 2022 People's Choice Award for Favorite Sci-Fi/Fantasy Show, the show also topped IMDb's Most Popular TV chart, and has an 93% critics' rating on Rotten Tomatoes, with Entertainment Weekly calling it "flat-out stunning."
Princess Rhaenyra Targaryen is portrayed at different ages by breakout stars Emma D'Arcy and Milly Alcock, while Olivia Cooke (Ready Player One) and Emily Carey (12-year-old Diana in Wonder Woman) play Alicent Hightower. The ensemble cast also includes Paddy Considine (The Outsider), Matt Smith (The Crown, Doctor Who) and Rhys Ifans (Notting Hill).
His Dark Materials S3 | Tuesdays from 6 December | First on Showmax
The third and final season of this HBO and BBC One fantasy epic is based on The Amber Spyglass, the final novel in Philip Pullman's Carnegie-winning book trilogy.
Season 3 follows Lyra (Dafne Keen) and Will (Amir Wilson) as they journey to a dark place from which no one has ever returned. As her father's great war against the Authority edges closer, they will learn that saving the worlds comes at a terrible price.
Season 2 of the multi-BAFTA- and Annie Award-winning series earned an 85% critics' rating on Rotten Tomatoes. In their five-star review, The Independent called it, "a beautiful, brooding vision of Pullman's universe, which retains the mix of childish wonder and darkness that make his books so beguiling to young adults."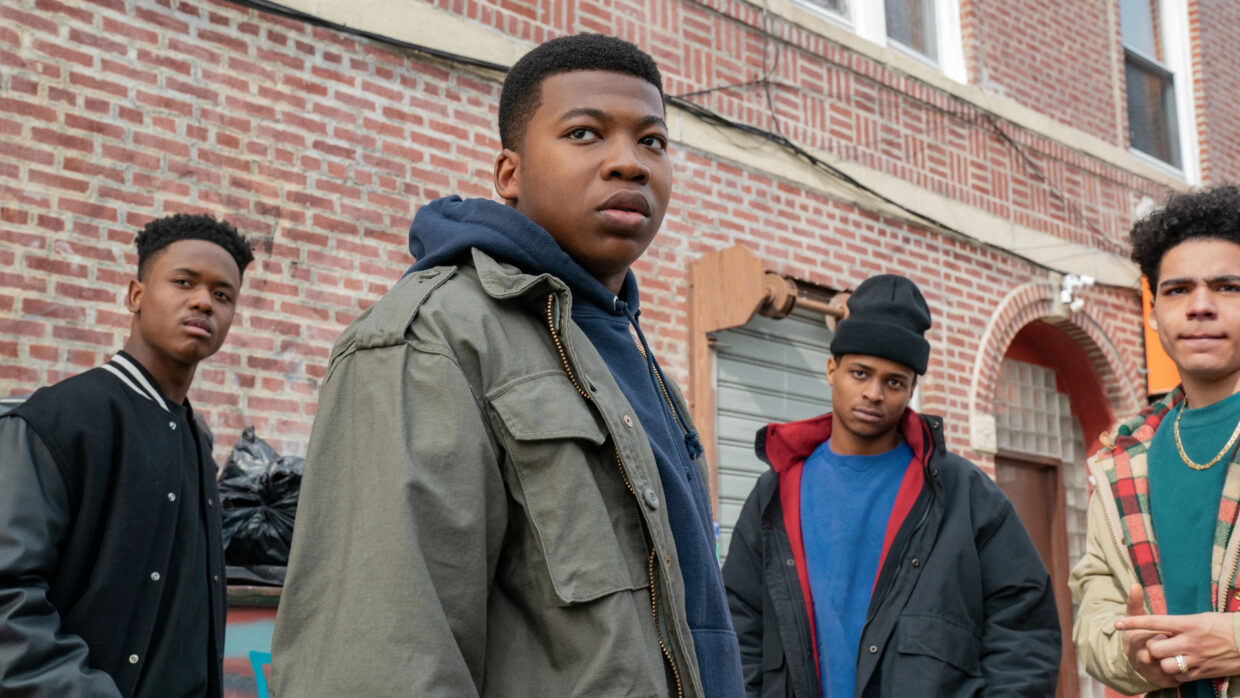 The second spin-off of the hit crime drama Power, the prequel series Power Book III: Raising Kanan chronicles a journey into the drug trade as fifteen-year-old Kanan Stark makes a bid to join the growing family business.
Young actor Mekai Curtis steps into the lead role as the young Kanan, the character played in the original series by Emmy and Grammy winner Curtis "50 Cent" Jackson.
Season 1 has a rare 100% critics' rating on Rotten Tomatoes, and Patina Miller (The Hunger Games: Mockingjay) was nominated for a 2022 Black Reel Award for her role as Raquel Thomas, Kanan's mother and one of the most powerful drug lords in Queens. The hit series has already been renewed for a second and third season.
Ramy S3 | Binge from 19 December | First on Showmax
Ramy Youssef's acclaimed comedy Ramy centres on Ramy Hassan's sometimes awkward, sometimes hilarious, and sometimes disastrous experiences as a first-generation Egyptian-American and Muslim millennial in New Jersey.
Among its numerous accolades, the series won a 2020 Peabody Award, and was nominated for three 2020 Emmys and three Critics Choice Awards.
Season 3 has an 89% critics' rating on Rotten Tomatoes. "It takes incredible confidence to go to the kinds of tricky emotional places that Ramy likes to live in," says Rolling Stone. "If the show can at times feel deeply uncomfortable, the payoffs are inevitably worth it."
Season 4 of the ever-popular medical drama New Amsterdam returns us to America's oldest public hospital where Dr Max Goodwin (Ryan Eggold) continues his fight to put saving lives above the bottom line while fielding his increasingly personal relationship with Dr Helen Sharpe (Freema Agyeman, Doctor Who).
The new season brings in Sandra Mae Frank, who was nominated for a 2022 Hollywood Critics Association as the new chief of oncology, deaf surgeon Dr Elizabeth Wilder.
The hit series has an 8.1/10 score on IMDb, and has already been renewed for a 13-episode fifth and final season.
Heels S1 | Binge from 5 December
Set in the small-town pro-wrestling world in Georgia, Heels follows the rivalry between two brothers – one a villain (or "heel") in the ring, the other a hero (or "face"), as they war over their late father's wrestling promotion.
Led by Stephen Amell (the Arrowverse's Oliver Queen/Green Arrow) and Alexander Ludwig (Bjorn Ironside in Vikings), Heels has an 8/10 rating on IMDb.
On Rotten Tomatoes, it has a 96% critics' rating, with the critics' consensus saying: "Stephen Amell and Alexander Ludwig sell hard in Heels, an impressive new drama that has compelling angles on both sides of the rope."
The second season of Gentleman Jack returns us to 1800s West Yorkshire, England, where Anne Lister (Suranne Jones from Vigil) now shares her ancestral home and her passion for life with heiress Ann Walker (Sophie Rundle, Peaky Blinders) following their controversial wedding at the end of Season 1.
But Anne's entrepreneurial spirit frightens the locals as much as her unconventional love life. With Halifax on the brink of revolution, her refusal to keep a low profile is seen as provocative and dangerous.
Season 2 of the hit HBO/BBC One co-production has a 95% critics' rating on Rotten Tomatoes, where the consensus says, "Blessed with Suranne Jones' exquisite performance and some of the crispest dialogue on television, Gentleman Jack remains a total ace."
Blindspotting S1 | Binge from 14 December
Blindspotting, the spin-off sequel series to the award-winning, critically acclaimed 2018 film of the same name, follows Ashley, who has to navigate a chaotic and humorous existential crisis after Miles, her partner of 12 years and the father of their son, is suddenly incarcerated, forcing Ashley to move in with Miles's mother and half-sister.
Once again created by Daveed Diggs (Snowpiercer) and Rafael Casal (who reprises his role from the film as Miles), the eight-episode series stars Jasmine Cephas Jones (Hamilton), who also reprises her film role as Ashley.
Blindspotting has a 100% critics' rating on Rotten Tomatoes, with the critics' consensus saying, "The rare adaptation that exceeds its source material, Blindspotting [is] as funny as it is poignant while giving its incredible ensemble – led by the captivating Jasmine Cephas Jones – plenty of room to shine."
Blindspotting has already been renewed for a second season.
DMZ | Binge from 6 December
DMZ leaps off the pages of Brian Wood's acclaimed graphic novel into a near-future, civil-war-torn America. A woman sets out on a harrowing quest to find her missing son, crossing into the demilitarized zone of Manhattan where a ruthless battle for control rages between rival gang leaders.
The four-episode HBO Max limited series has a cast that includes Rosario Dawson and Benjamin Bratt, and crew that includes Ava DuVernay (When They See Us).
DMZ, says IndieWire, "inverts the dystopian drama formula" and "refuses to give in to our worst impulses", adding "Like Station Eleven before it, DMZ carries real weight as a rebuke to contemporary conjecture about what people will do in a post-apocalyptic landscape."
The Porter S1 | Binge from 1 December
Inspired by the real events that led up to the formation of the world's first Black union, The Porter is set in the roar of the 1920s, following war buddies and train porters Junior and Zeke, whose unbreakable bond is stretched to its limits when tragedy inspires them to take conflicting paths to a better life. It's set in the uncertain period post-WWI in the Black community in St Antoine, Montreal – known as the "Harlem of the North".
Already confirmed for a second season, the eight-episode first season has a 100% critics' rating on Rotten Tomatoes, and stars the likes of Aml Ameen (I May Destroy You), Ronnie Rowe (The Man from Toronto), Alfre Woodard (12 Years a Slave) and Zambia's Mizinga Mwinga (War Witch). Mashable called it "crucially important… a kind of drama/thriller/romance hybrid, mixing Game of Thrones-style political backstabbing with a very human story of discrimination and systemic oppression. The end result? A stunningly-crafted epic that's every bit as tense as it is impactful."
The Bay S3 | Binge from 12 December
Season 3 of the breakout British crime drama The Bay sees actress Marsha Thomason (Better Things) take over the leading role, stepping in as detective-sergeant Jenn Townsend. She is thrown into the deep end when a body is found in the bay on her first day on the job. She must get under the skin of a grieving and complicated family if she has any chance of solving the premature death of an aspiring young boxer.
Already greenlit for a further season, the show has picked up nominations at both the Scottish and Welsh BAFTAs, as well as the Irish Film and Television Academy Awards.
Tell Me Everything S1 | Binge from 14 December | First on Showmax
ITV's provocative and funny coming-of-age teen drama Tell Me Everything follows 16-year-old Jonny Murphy, who is secretly struggling with undiagnosed depression and anxiety following a tragic event. He and his friends navigate the stresses of teenhood amidst omnipresent technology and social media while searching for their own identities, exploring their sexuality, and experimenting with relationships, drink, drugs and sex.
The cast includes Eden H Davies, Spike Fearn, Callina Liang, Tessa Lucille, Carla Woodcock and Lauryn Ajufo (the upcoming Luther movie).
---
Movies
---
Kimi | Stream from 29 December
Multi-award winner Zoë Kravitz (Big Little Lies) was nominated for a 2022 Black Reel Award for Outstanding Actress as Angela Childs, an agoraphobic Seattle tech worker who uncovers evidence of a crime.
Directed by Oscar winner Steven Soderbergh (Sex, Lies and Videotape), Kimi has a 92% critics' rating on Rotten Tomatoes. In their five-star review, Telegraph wrote, "Zoë Kravitz is magnificent in Steven Soderbergh's techno-thriller about the dangers of letting technology's tentacles wrap around our lives… Stylish, gripping and brisk."
Respect | Stream from 22 December
South African Liesl Tommy (Mrs Fletcher, The Walking Dead, Jessica Jones) directs Respect, a music biopic about the Queen of Soul, Aretha Franklin. Oscar winner Jennifer Hudson plays the lead role – after being recommended by Aretha herself after she saw Dreamgirls.
The cast includes Oscar winner Forest Whitaker (Godfather of Harlem), Audra McDonald (The Good Fight) and Tate Donovan (Argo), Marlon Wayans (White Chicks), Marc Maron (GLOW), Saycon Sengbloh (The Wonder Years), and nine-time Grammy winner Mary J Blige.
Hollywood Reporter calls Respect, "An intimate gift of love, rich in complexity, spirituality, Black pride and feminist grit," while Observer says, "Jennifer Hudson as Aretha is the whole deal."
Moonfall | Stream from 12 December
From the "master of disaster", Saturn Award winner Roland Emmerich (Independence Day, 2012) comes Moonfall, a sci-fi disaster romp that sees the moon hurtling on a collision course toward Earth after a mysterious force knocks it out of orbit.
The film stars Oscar winner Halle Berry, Patrick Wilson (Fargo) and John Bradley (Game of Thrones' Samwell Tarly). New York Magazine/Vulture calls it "unapologetically absurd and so very fun," while Associated Press says: "Emmerich's latest is an absolutely bananas piece of big-budget filmmaking, a sci-fi-, action- and disaster-thriller that gets more crazy by the minute. It makes Independence Day look like Little Women."
Moonshot | Stream from 5 December
Moonshot follows Walt (Cole Sprouse from Riverdale) and Sophie (Lana Condor from To All The Boys I've Loved Before) as they join forces in order to be reunited with their significant others. The two embark upon a lively journey that winds up taking them both wildly and unexpectedly off course.
A romantic comedy with a twist, Moonshot also stars Emmy nominee Zach Braff (Scrubs), Lukas Gage (The White Lotus), and Mason Gooding (Scream).
The New York Times says: "Condor is note-perfect, and Winterbauer directs with a light, playful touch, giving the movie an energy that's nimble and vibrantly sexy."
Also watch:
The Wolf of Snow Hollow | Stream from 1 December
In The Wolf of Snow Hollow, terror grips a small mountain town as bodies are discovered after each full moon. Losing sleep, raising a teenage daughter, and caring for his ailing father, police officer Marshall struggles to remind himself there's no such thing as werewolves.
The film has an 89% critics' rating on Rotten Tomatoes.
Together Together | Stream from 26 December
A young loner becomes the surrogate for a single man in his 40s, but the two strangers soon realise this unexpected relationship will challenge their perceptions of connection, boundaries and the particulars of love. Ed Helms (The Hangover, The Office) and comedian Patti Harrison (Shrill) co-star.
The award-winning Together Together has a 91% critics' rating on Rotten Tomatoes. As The New York Times says, "Sweet, sensitive and surprisingly insightful, Nikole Beckwith's Together Together fashions the signposts of the romantic comedy – the meet-cute, the misunderstanding, the mutual acceptance – into a wry examination of a very different relationship."
Queen Bees | Stream from 15 December
In Queen Bees, fiercely independent senior Helen temporarily moves into a nearby retirement community, where she encounters lusty widows, cutthroat bridge tournaments and a hotbed of bullying "mean girls."
Oscar winner Ellen Burstyn (Requiem for a Dream) leads the cast, alongside the likes of Oscar nominees Ann-Margret (Grumpy Old Men) and the late James Caan (The Godfather) as well as Emmy winners Jane Curtin (3rd Rock From The Sun), Loretta Devine (Grey's Anatomy), Christopher Lloyd (Back To The Future), and Elizabeth Mitchell (Lost).
Helmed by Emmy-winning Friends director Michael Lembeck, Queen Bees was nominated for the 2022 AARP Movies for Grownups Best Buddy Picture Award, as well as the 2022 Humanitas Prize.
Box Office Hits
Also look out for #1 box office hits like The Amazing Spider-Man 1 and 2, starring Andrew Garfield and Emma Stone.
---
African additions
---
Lakutshon' Ilanga | Stream from 15 December
The award-winning short film Lakutshon' Ilanga (aka When the Sun Sets) tells the story of a young, Black nurse (Zikhona Bali, Is'Thunzi) in 1985 apartheid South Africa, who must face her worst fears when her activist younger brother (Aphiwe Mfeke, Surviving Gaza) doesn't return after school. Inspired by actual events.
Written and directed by Phumi Morare, Lakutshon' Ilanga won the Student Academy Award, an NAACP Image Award for Outstanding Short (Live Action), and HBO Short Film Award at the 2021 American Black Film Festival, with nominations at the BAFTA/LA Student Film Awards and the Durban International Film Festival.
Rassie | Stream from 16 December on Showmax Pro and 23 December on Showmax
Rassie: The Official Film takes us all the way back to the beginning of the journey that fan-favourite Rassie Erasmus took to becoming SA Rugby's director of rugby.
We see the world through the eyes of young Johan, who grew up in Despatch under apartheid and went on to become a generational talent on the field. He changed his career path to become a coach using methods ahead of his time.
Produced by the makers of the award-winning Chasing the Sun and Two Sides (both also streaming on Showmax), this is an 80-minute adventure into the mind of the man who looked his challenges in the eye, and gave Springbok fans and players a fresh dose of hope – and another World Cup trophy.
Beurtkrag | Stream from 12 December
Ivan Botha and DonnaLee Roberts star in Beurtkrag, a romcom about Jasper, who doesn't want to be alone, and Fransie, who's independent and prefers it that way. Moving in together promises a hopeful new beginning for the pair. When loadshedding strikes on their first night together, they try to make the best of a bad situation, but darkness confronts them with the baggage of the past, forcing them to unpack their shared history.
Botha and Roberts, who are married in real life, are the king and queen of local romcoms, responsible for breakout box office hits Pad Na Jou Hart and Vir Altyd.
Thando | Stream from 1 December
Thando's life is hanging by a thread. Her entire community is fraught with gender-based violence, peer pressure, bullying and socio-economic challenges.
She meets an older man who introduces her to the finer things in life. Her affair with her "Blesser" crumbles when she falls pregnant, but it's the viral video of her being bullied at school that sends her completely over the edge.
Directed by Kagiso Modupe, Thando stars SAFTA winner Thembi Nyandeni (Isibaya), SAFTA nominees Zikhona Bali (Is'thunzi) and Mpho Sebeng (Savage Beauty), and The Wife stars Gaisang K Noge and Siyabonga Shibe.
Alles Malan S2 | Binge from 1 December
The long-awaited second season of kykNET's popular family drama Alles Malan is now available to binge on Showmax.
It's been three years since we last caught up with the Malan family and there's trouble brewing on the business front. As Season 2 opens, the Malans' eldest son, Frik (Ivan Zimmerman), is approached by criminal elements looking to use the family business for their schemes. Meanwhile, Frik's son, Freek (Matheo Olivier) has a new love interest, while Elani (Greteli Fincham) faces heartache, and Nico (Sean-Marco Vorster) and his wife, Lee-Anne (Nicole Fortuin), are expecting a baby.
Moja Love classics | From 15 December
Moja Love was named Coolest TV Channel of 2022 at The Sunday Times' GenNext Survey and Showmax's Top 20 is currently full of their classic reality shows, including Uyajola 9/9, which exposes cheaters; X Repo, about the fast-paced, high-pressure world of asset repossession; Teenage Pregnancy; and Dloz'lami, which connects families with their spiritual guides.
From 15 December 2022, Showmax is releasing two episodes every Thursday of Umndeni S1, about polygamy; Mamazala S11, about troubled relationships with in-laws; Lenyalo Le Thata S2, about marriage counseling; Amabishop S2, about church leadership; and Giants of the City S1, about people living with dwarfism.
A Familiar Christmas | Stream from 15 December
A Familiar Christmas, Kenya's first-ever Christmas feature film, follows the Moran family who reunite to spend a Christmas holiday together for the first time in three years. Their plans for a loving holiday are disrupted when secrets and a meddling mother wreak havoc in the household.
A Familiar Christmas is directed and produced by award-winning filmmaker Reuben Odanga (Selina), making this his second feature film after the history-making Nafsi.
Gog'Shezi's Christmas | Stream from 23 December
Gog'Shezi's children want nothing to do with her – even on Christmas. Can the domineering widow bring her family together this Christmas to celebrate 20 years of the family business, as her husband had planned?
Dieketseng Mnisi (Skeem Saam) stars as Gog'Shezi, with SAFTA nominee Melusi Mbebe (uMakoti Wethu), Zinhle Mabena (Isibaya, Isifiso), and Hungani Ndlovu (Scandal!) as her children. Monnye Kunupi (The Throne) and Lehasa Moloi (Rockville) co-star.
Directed by Thapelo Motloung, Gog'Shezi's Christmas is produced by Mthakathi Entertainment (Umnisamvula).
Vlugtig | Stream from 5 December
Vlugtig sees struggling actor Simon Berg (Arno Greeff from Recipes for Love and Murder) cast in a reimagining of Red Riding Hood by world-renowned theatre director Andreas Vog (Ernst Van Wyk, who also wrote the script). But the rehearsals in an isolated forest cabin alongside his co-star Chantel (Jane de Wet from The Girl from St Agnes) push Simon to breaking point as the director's methods grow increasingly extreme.
Adapted from the short film of the same name that made waves at 2017's Silwerskermfees, the cast includes SAFTA winners Schalk Bezuidenhout (Kanarie) and Hannes Brümmer (Skin), SAFTA nominees Tobie Cronjé (Binnelanders) and more.
Eagle Wings | Stream from 12 December
As insurgents overtake territories and kill civilians, the Nigerian Air Force is called in to bring peace to the area. When a recently married commander is lost behind enemy lines, his brothers-in-arms swear to bring him home safely. The rescue mission leads them into war-torn territory and directly into a terrorist stronghold where loyalties are put to the test.
Directed by Paul Apel Papel (Halita), the film stars Enyinna Nwigwe (The Wedding Party), Femi Jacobs (Omo Ghetto: The Saga), Yakubu Mohammed (Shuga), and Francis Duru (Otondo).
---
Non-Fiction
---
Planet Sex with Cara Delevingne | Fridays from 2 December
Got big questions about sex? So does Cara Delevingne.
One of the world's most photographed people, Cara puts her mind and body on the line each episode to try and understand our deepest desires.
From LA, New York and London, to Beirut, Barcelona and even Joburg, Cara shares her own personal experiences in each episode. Uniquely unfiltered and authentic, there's no limit on how far Cara's willing to go to explore what makes us all human.
The Vow Season 2 | Binge from 7 December | First on Showmax
Five years after Keith Raniere's arrest in Mexico, amid rumours of a secret sex sorority within his self-help company NXIVM, The Vow Seasons 2 follows the legal and emotional journeys of the group's founders, supporters, and defectors as new evidence and stunning revelations come to light, while federal prosecutors and defense attorneys engage in a trial in the national spotlight.
The Vow Season 2 features chilling testimony from the trial, exclusive phone interviews with Keith Raniere from prison and extensive access to co-founder Nancy Salzman. South African Mark Vicente, an outspoken former member, again features prominently this season.
"As storytelling, this is crisper and cleaner than The Vow's first iteration; as psychological portrait, little in the nonfiction space of late matches its acuity," says Variety.
Tiktok, Boom. | Stream from 8 December | First on Showmax
With over 650 million global downloads in 2021, TikTok has shaken up the contemporary social media landscape to become the most downloaded app in the world. Featuring influencers like Spencer X, Feroza Aziz and Deja Fox, this feature documentary takes a deeper look into the history-making app, exploring its algorithmic, socio-political, economic and cultural impact.
---
Kids
---
Peter Rabbit 2: The Runaway | Stream from 8 December
Based on Beatrix Potter's beloved stories, Peter Rabbit 2: The Runaway picks up the story of Peter Rabbit (once again voiced by James Corden) and his human friends Bea and Thomas (Rose Byrne and Domhnall Gleeson), who are muddling through life with the rabbits.
But Peter can't seem to shake his mischievous reputation. Bored of life in the garden, he heads for the big city, where he meets shady characters and ends up creating chaos for the whole family.
Recommended for ages 7+, the sequel is better – and more fun – than its predecessor (2018's Peter Rabbit), critics say, with The Australian calling it, "a school holiday treat that also delivers a kick or two for older viewers."
The Astronauts | Binge from 1 December
When a group of kids are accidentally launched into space, they embark on an adventure of a lifetime to get back home.
The Nickelodeon series was nominated as Outstanding Children's or Family Viewing Series at the 2022 Children's & Family Emmy Awards, among other accolades, including Daytime Emmy and Directors Gulid of America nominations.
Recommending it four ages 8+ in a four star review, Common Sense Media says: "The Astronauts stands out for its dynamic characters, smart storylines, and movie-like production quality. The kid actors are wonderful and their characters are multi-dimensional. Kids will love seeing aspirational characters being pushed to their limits and succeeding."
Fireheart | Stream from 12 December
The animated family film Fireheart is set In 1930s New York, where girls can't be firefighters. But sixteen-year-old Georgia Nolan (voiced by Olivia Cooke, Ready Player One) dreams of changing that.
When Broadway is hit by a series of mysterious arson attacks and firemen start disappearing, Georgia's former-firefighter dad, Shawn (Kenneth Branagh), is brought out of retirement to lead the investigation. Georgia disguises herself as a young man called "Joe" and joins a group of misfit firefighters determined to save the day.
In its 4/5-star review, Common Sense Media recommends Fireheart for kids aged 7+, saying, "A celebration of courage, teamwork, family, and empathy, this splendid animated adventure is a roaring success."
Rumble | Stream from 26 December
From WWE Studios and Paramount Animation, the animated comedy Rumble is set in a world where monster wrestling is a global sport and monsters are superstar athletes. Looking to follow in her father's footsteps, human teenager Winnie sets out to turn a loveable monster underdog into a champion.
The voice cast includes the likes of Will Arnett, Terry Crews (Brooklyn Nine-Nine), and Tony Danza (Who's the Boss?), as well as WWE stars Roman Reigns, Becky Lynch and Joe Anoa'i.
Rumble has a 4/5-star rating on Common Sense Media, where it's recommended for kids aged 7+, and they say this "charming WWE-produced wrestling comedy is a champ."
H is For Happiness | Stream from 22 December
In the live action family film H is For Happiness, a twelve-year-old girl with boundless optimism and a unique view of the world is inspired by the strange new boy at school and sets out to mend her broken family – whatever it takes.
"A feel-good family film that's as visually vibrant as its sunny outlook, H Is for Happiness finds a universal message in its young protagonist's journey," says Rotten Tomatoes.
Led by Australian child actor Daisy Axon, with the likes of Miriam Margolyes (Harry Potter's Professor Sprout) among the cast, the film was nominated for ten Australian Academy Awards (AACTA).
---
More coming in December
1 December
A Starstruck Christmas | A Week To Beat The World | Imfihlo Yami | Precession | Jingle Bell Bride | Resident Evil: Welcome to Raccoon City | Santaman | Uthando Lwenene
5 December
A Very Country Christmas | Amabishop S2 | Efa Motho Motho | For The Love of Money | Gamba | Giants of the City S1 | Iziyhoka | Lenyalo Le Thata S2 | Mamazala S11 | Moeksie en Patrysie | Ozzy | The Last Shift | Tiro | Umndeni S5
8 December
C.I. Ape | Dashing Home For Christmas | Jan Braai S12 | No Escape | Taxi Queens | uThandiwe Uyatsha 2 | Uthando Lo Guluva | Vergewe My S4
9 December
Christmas Comes Twice
10 December
Christmas With A Prince: Becoming Royal
12 December
Don't Breathe 2 | Inqubo Yothando | Obsession | Ses Van Die Een | Ubungebengu Abokhokheli
15 December
Leef Jou Reis S11 | Lena and Snowball | Lenyalo Le Thata S2 | Long Weekend | Mamazala S11 | Time Is Up | Umndeni S5 | Vat Jou Goed en Trek S8
16 December
The Christmas Doctor
17 December
A Christmas Exchange
18 December
Dancing Through Christmas
19 December
American Underdog | Bulletjie | Christmas Is Cancelled | Desember Diewe | Made with Soul: Precision in Craftmanship
20 December
Elf Bowling
21 December
Christmas Waltz
22 December
An Unexpected Christmas | Die Laaste Tyd Met Aleit | Giants of the City S1 | Here Today
24 December
Merry Liddle Christmas Baby
25 December
Christmas at Cattle Hill
26 December
Dogtanian | Kerskonsert | iMali | iLefa | Nomthawelanga | Ulaka Lwabaphani
29 December
Chickenhare and the Hamster of Darkness | How It Ends | She Paradise | Sins of the Amish