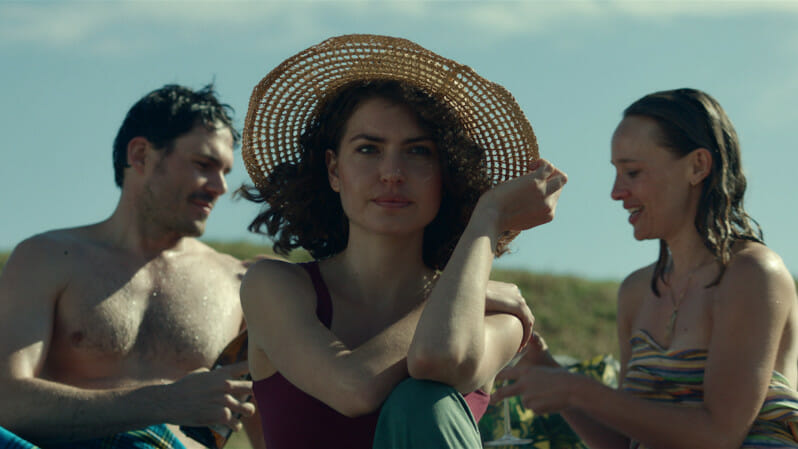 29 January 2021
What's new on Showmax in February 2021
This month's highlight: DAM S1 | Binge from 22 February
The new Showmax Original series DAM is a twisty and twisted psychological thriller written and directed by four-time SAFTA winner Alex Yazbek (The Wild, Unmarried, Isibaya).
Silwerskerm Best Actress winner Lea Vivier (Wonderlus) stars as Yola Fischer, who returns from Chile to the Eastern Cape to bury her father. She discovers he's left his farm to her, to the irritation of her sister, Sienna. This may be more of a curse than a blessing though, as the house seems to be trying to tell her something. But with her mother institutionalised, and her own meds running out, Yola has to wonder if the spirits are real or just in her head.
Two-time SAFTA winner Pallance Dladla (Shadow, Isibaya) co-stars as Themba, an intriguing biker on the run. Also look out for Hollywood actors Neil Sandilands (The Flash, The 100, The Americans) and Natasha Loring (Beaver Falls); SAFTA winner Antoinette Louw (An Act of Defiance, Die Laaste Tango); 2020 Africa Movie Academy Award nominee Faniswa Yisa (Blood Psalms, Knuckle City and Skin); aKing frontman Laudo Liebenberg (Black Sails, Die Byl), and Gerald Steyn (Meisies Wat Fluit, Fiela Se Kind).
This month's highlight: Tali's Baby Diary | From 26 February
Tali's Wedding Diary set a new record for first-day views on Showmax when it launched in December 2017 and went on to become the most-awarded comedy at the 2019 South African Film and Television Awards. The hilarious mockumentary starred Julia Anastasopoulos (SuzelleDIY) as self-obsessed Joburg princess Tali Shapiro filming the build-up to her Cape Town wedding to her property-agent fiance Darren (Anton Taylor).
In Tali's Baby Diary, an unexpected pregnancy forces Tali into a desperate pivot from Insta-influencer to wholesome momfluencer, as Darren (Anton Taylor) and Rael (Comics' Choice nominee Glen Biderman-Pam, the genius behind the viral My Octopus Teacher spoof My Kreepy Teacher) navigate the choppy waters of the Cape Town property game. But as the nine-month clock ticks down, Tali and the boys are forced to face the bigger questions about life, love and parenthood.
New faces this season include Coconut Kelz and Danny K; stand-up comics Kate Pinchuck, Kurt Schoonraad, Nik Rabinowitz and Tracy Klass; SAFTA winners Deon Lotz (Skoonheid, Trackers), Schalk Bezuidenhout (Kanarie, Hotel) and Siv Ngesi (Knuckle City and Showmax Originals DAM and the upcoming Blood Psalms); and rising star Shamilla Miller (The Girl From St Agnes, Blood & Water), along with some real South African momfluencers and Insta personalities.
The first four episodes will debut on 26 February with the next six episodes coming on 12 March.
---
International Series
---
Raised by Wolves S1 | First on Showmax | Binge from 1 February
The biggest TV series ever shot in South Africa, Raised by Wolves is an HBO sci-fi show which centres on two androids tasked with raising human children on virgin planet Kepler-22b after the Earth was destroyed in a great war.
Raised by Wolves has already been nominated for three 2021 Critics' Choice Super Awards: Best Science Fiction/Fantasy Series, Best Actor: Sci-Fi for Travis Fimmel (Vikings' Ragnar) and Best Actress: Sci-Fi for Danish actress Amanda Collin.
Four-time Oscar nominee Ridley Scott, who directed the sci-fi classics Alien, Blade Runner and The Martian, executive produces and directs the first two episodes.
HBO has already renewed Raised by Wolves for a second season, with NME saying, "Ridley Scott's AI stunner is on a different planet… one of 2020's most unmissable TV experiences."
The Capture S1 | Binge from 15 February
Seeing is deceiving in this riveting eight-episode BBC crime thriller that centres on former Special Forces Lance Corporal Shaun Emery. He's accused of kidnapping – with damning CCTV footage to prove the crime. But as Detective Inspector Rachel Carey digs deeper, she begins to uncover a conspiracy that calls everything about the case into question.
Already renewed for a second season, The Capture has a 92% critics rating on Rotten Tomatoes, with The Times dubbing it the "thinking man's Bodyguard" and the Guardian "perfect TV."
The Stand | Binge episodes 1-4 from 9 February and eps 5-9 from 16 March
Based on Stephen King's best-selling novel, The Stand is an apocalyptic vision of a world decimated by plague and embroiled in an elemental struggle between good and evil. The fate of mankind rests on the frail shoulders of the 108-year-old Mother Abagail (Oscar winner Whoopi Goldberg) and a handful of survivors. Their worst nightmares are embodied in a man with a lethal smile and unspeakable powers: Randall Flagg, the Dark Man (Golden Globe winner Alexander Skarsgård).
Showrunner, executive producer and Emmy nominee Benjamin Cavell (Homeland) says, "None of us could have imagined that Stephen King's 40-year-old masterpiece about a global pandemic would come to be so eerily relevant," adding that the series includes a new coda that Stephen King has wanted to add for decades.
Bosch S6 | First on Showmax | Binge from 1 February
Based on Michael Connelly's bestselling crime novels The Overlook and Dark Sacred Night, Season 6 of Bosch finds Harry Bosch (Titus Welliver from The Good Wife) at the centre of a complex murder case, a messy federal investigation, and a catastrophic threat to Los Angeles. Meanwhile, Edgar (Jamie Hector from The Wire) sets about cleaning house and Irving (Lance Reddick from The Wire) kicks off his mayoral campaign.
It has a 100% critics rating on Rotten Tomatoes. As Newsday says, Bosch is "still one of TV's top addictions, with a touch of hope."
The Bay S1 | Binge from 1 February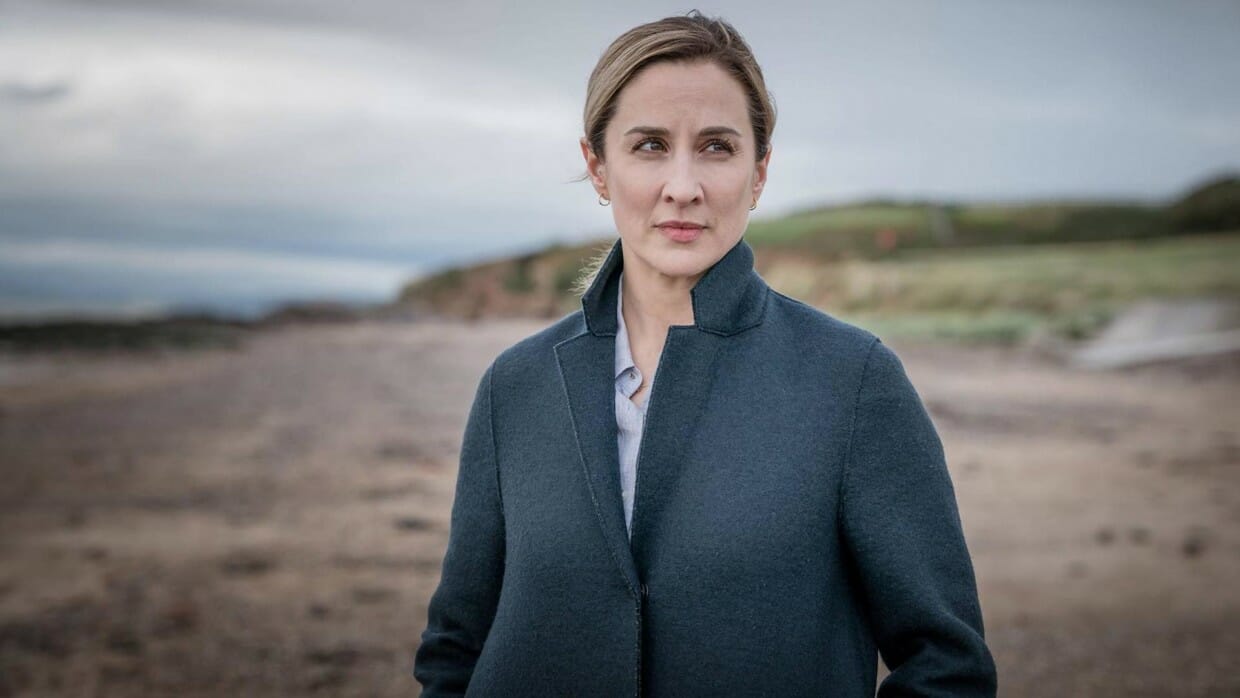 When detective sergeant, family liaison officer and mother of two Lisa Armstrong has a one-night stand, she isn't expecting to see him again… until he turns up as the prime suspect in the disappearance of his own kids on the very night Lisa was with him.
Dubbed the "Northern Broadchurch", the six-episode British drama series has an 86% critics rating on Rotten Tomatoes, with The Guardian calling it "a satisfying, knotty, plotty hour."
The Rookie S1-2 | Binge from 1 February
The Rookie stars Nathan Fillion (Castle, Firefly) as John Nolan, who is pursuing his dream to join the LAPD after a divorce. But as their oldest rookie, he's met with skepticism from those who see him as just a walking midlife crisis.
This easy-to-love police procedural has an 8.1/10 score on IMDb, a 95% audience score on Rotten Tomatoes, and was nominated for a 2020 Emmy award for its stunt work.
Still keeping spirits high and rolling with the times, comedy anthology series High Maintenance follows New York's most chilled-out deliveryman and weed dealer as he visits his clientele, dipping into the lives of people across New York.
High Maintenance has an 8/10 score on IMDb and a 100% critics rating for both Season 3 and 4 on Rotten Tomatoes. "There are as many fascinating New York stories as there are fascinating New Yorkers, and High Maintenance continues to mine the depths for the most luminous ones," says indieWire. "Sinclair and Blichfeld's world feels real and lived in – a real show, about a real city."
Momma Named Me Sheriff S2 | Express from the US from 15 February
He still lives at home with his Momma, his best friend is a doll, and he's the Sheriff of Old Town.
Momma Named Me Sheriff is a spinoff from Mr. Pickles (2014-2019), the cult Adult Swim series about the Goodman family, who live in Old Town with their lovable pet dog, Mr. Pickles, a deviant border collie with a secret satanic streak.
Also in this month's Adult Swim goodie-bag of animated adult comedies is Season 2 of Lazor Wulf, voiced by rapper Vince Staples, and Season 2 of the insane Ballmastrz: 9009, with the voice of Golden Globe nominee Natasha Lyonne (Russian Doll, Orange is the New Black).
---
Movies
---
The Hunt | First on Showmax | 15 February
The Hunt follows twelve strangers who wake up in a clearing. They don't know where they are, or how they got there. They don't know they've been chosen for a very specific purpose – The Hunt.
The Hunt was nominated for Best Action Movie at the Critics' Choice Super Awards, where Emmy nominee Betty Gilpin (GLOW's Debbie) won Best Actress: Action, beating out co-star Hilary Swank (a double Oscar winner for Million Dollar Baby and Boys Don't Cry), who was also nominated for Best Villain.
The Gentlemen | 15 February
Directed by Oscar-nominated crime movie master Guy Ritchie, The Gentleman follows American expat Mickey Pearson (Matthew McConaughey) whose plan to sell off his marijuana empire in London triggers plotting, scheming, bribery and blackmail as rivals try to steal his domain out from under him.
The all-star cast includes Hugh Grant, Charlie Hunnam and Colin Farrell.
The Gentlemen is a crowd-pleaser Washington Post calls "a funny, violent, rambunctious shaggy-dog story of a crime caper featuring an ensemble cast studded with colorful characters…"
Light of My Life | 18 February
Ten years after a pandemic wipes out the female population of the world, a father struggles to protect his daughter in a lawless post-apocalyptic world as their bond, and the character of humanity, is tested.
Oscar winner Casey Affleck writes, directs and stars opposite Elisabeth Moss, but it's Affleck's co-star, child actress Anna Pniowsky, who steals the show. LA Times calls her " a staggering revelation."
Light of My Life has an 81% critics rating on Rotten Tomatoes, where the consensus calls it a "thought-provoking chiller."
Daniel Isn't Real | 22 February
As a child, Luke witnessed something terrible, something only his imaginary friend Daniel could help him through. Now a troubled college freshman, Luke is struggling to cope, until his best friend turns up once more. But Daniel is dangerous, and he's already inside Luke's head…
Arnie's son Patrick Schwarzenegger plays Daniel and it has an 82% critics rating on Rotten Tomatoes, where the critics consensus says, "Daniel Isn't Real, but the smart, stylish fun waiting for genre lovers in this well-acted suspense thriller is completely genuine."
The Silencing | 22 February
Action thriller The Silencing follows reformed hunter Rayburn Swanson, who is living in a wildlife sanctuary when he and local sheriff Alice Gustafson are drawn into a deadly game of cat and mouse with a vicious killer who may have kidnapped Rayburn's daughter years ago.
Emmy nominee Nikolaj Coster-Waldau (Game of Thrones' Jaime Lannister) stars as Rayburn, with MTV Movie Award nominee Annabelle Wallis (Peaky Blinders) as Alice.
Midway | 25 February
Midway is a World War II passion project about the Battle of Midway from the king of epic explosion movies, Roland Emmerich (Independence Day, The Day After Tomorrow).
The all-star cast includes triple Oscar nominee Woody Harrelson, Patrick Wilson, Mandy Moore, Dennis Quaid and Aaron Eckhart. Washington Post says, "Midway tells a story that's vividly and viscerally rendered, with all the entertainment value of a big, old-fashioned war movie…"
Classics:
The Hateful Eight (11 February), Quentin Tarantino's western thriller starring Samuel L. Jackson, Kurt Russell, Jennifer Jason Leigh, Walton Goggins, Tim Roth, and Michael Madsen, with an Oscar-winning score by Ennio Morricone and two further Oscar nominations.
Pitch Perfect 3 (1 February), the hit musical comedy that earned Anna Kendrick the Teen Choice Actress: Comedy award.
Kick-Ass 2 (1 February), the Teen Choice-nominated superhero movie that earned Chloe Grace Moretz an MTV Movie Award for the Summer's Biggest Teen Bad A**.
Valentine's movies
The Photograph | 4 February
Put this generation-crossing romance movie at the top of your To Watch list this Valentine's month.
Issa Rae (Insecure) was nominated for a 2020 People's Choice Award for her performance here as gallery curator Mae, who falls for Michael (Lakeith Stanfield from Atlanta and Knives Out), a journalist documenting the life of Mae's famous late mother, who was better at photographing people than loving them.
Rotten Tomatoes' critics consensus praises its "gorgeous visuals", "affecting love story, and simmering chemistry between Issa Rae and Lakeith Stanfield."
Can You Keep a Secret? | 8 February
Romantic comedy Can You Keep a Secret? kicks off with a bad work trip turned worse when junior marketing rep Emma Corrigan finds herself on a plane that seems to be going down. Thinking they're about to crash, Emma spills her innermost secrets to the handsome stranger seated next to her, only to discover later that he's her company's young CEO, who now knows every humiliating detail about her.
Based on the bestseller by Sophie Kinsella, Can You Keep a Secret? stars Alexandra Daddario and Tyler Hoechlin (Superman in Supergirl). Variety calls Can You Keep A Secret? a "breezy romantic comedy… buoyed by two great leads."
The Wedding Year | 11 February
The Wedding Year follows LA photographer and self-confessed commitment-phobe Mara, who is ju-ust about pulling off a real relationship, until she and her new boyfriend suddenly find themselves invited to one wedding after another in the same year.
The romantic comedy stars Sarah Hyland (Hayley in Modern Family) and Tyler James Williams (Dear White People).
The Day We Didn't Meet | 11 February | First on Showmax
Boy meets girl, again, in The Day We Didn't Meet, which follows one-time lovers Alex and Sam, whose reunion could be total coincidence, or fate giving them one last shot at love. In a game of 'let's pretend' that spirals out of control, the two find themselves pretending they're an old married couple, but reality keeps knocking at the door until they are unable to seek refuge in their fabricated fantasy.
The local romance stars Silwerskerm Best Actress winner Lea Vivier (DAM) and Steven John Ward (Inconceivable).
Home Affairs: Love Story | 11 February | Same time as M-Net
Directed by Lizé Vosloo (screenwriter on Raaiselkind, Alles Malan and Nul Is Nie Niks Nie), Home Affairs: Love Story brings back the cast of Home Affairs: A Christmas Tale: rising stars Hilton Pelser (The Kissing Booth 1 and 2, Moffie), David Viviers (Rage, Tali's Baby Diary), Bronté Snell (Sara Se Geheim), Shamilla Miller (The Girl From St Agnes), Fleur du Cap winner Rehane Abrahams (Arendsvlei) and Celeste Loots, alongside industry veterans like SAFTA winner Deon Lotz (Skoonheid, Tali's Baby Diary) and Elsabé Daneel (Alles Malan).
No Hiding Here | 11 February | First and only on Showmax
No Hiding Here is a gay romcom set in a small South African town, where a beloved drama teacher accidentally plays gay porn over the biggest school event of the year, forcing him, and the event's featured artist – a closeted big city celebrity – into hiding from the outraged community. Off to a rough start, the two are propelled out of their "normal lives" for an unpredictable weekend at the teacher's house, hiding from their problems, from themselves, and from an outraged community on the hunt for answers to the tantalizing scandal…
Written and directed by actor Gabe Gabriel, No Hiding Here stars 2020 Fleur du Cap winner Earl Gregory (the stage production of Kinky Boots), David Viviers (Kanarie, Rage, Tali's Baby Diary), Tiffany Barbuzano (Still Breathing), and multi-award-winning theatre legend Antoinette Kellerman (Mad Max: Fury Road), with a rare local appearance from rising international star Phumzile Sitole (Star Trek: Discovery, Orange is the New Black, The Good Fight).
Classics
Valentine's just wouldn't be complete without the BAFTA-winning, Golden Globe-nominated classic romcom Notting Hill (8 February), starring Julia Roberts and Hugh Grant, and penned by Oscar-nominated Love Actually writer Richard Curtis. Another old favourite now on Showmax is The Vow, which earned Channing Tatum and Rachel McAdams a People's Choice nomination for Favourite On-screen Chemistry.
---
African additions
---
Poppie Nongena | 1 February
From Christian Olwagen (Kanarie) comes Poppie Nongena, a multi-award-winning adaptation of Elsa Joubert's classic novel. It tells the moving true life story of the title character, a domestic worker desperately trying to keep her family together while navigating the day-to-day struggle against inhumane government pass laws in 1970s South Africa.
Griekwastad | 1 February
Arnold Vosloo (Bosch, 24, The Mummy) and rising teen star Alex van Dyk (Die Stropers) lead the cast in Griekwastad, which recounts one detective's investigation into the horrific 2012 murder of Deon and Christel Steenkamp and their teenage daughter, Marthella, on their farm Naauwhoek.
The chilling film is based on Jacques Steenkamp's best-selling true crime novel The Griekwastad Murders: The Crime that Shook South Africa.
The all-star cast includes Trackers stars Sisanda Henna and Rolanda Marais, SAFTA winners Deon Lotz (Skoonheid), Crystal-Donna Roberts (Arendsvlei) and Jody Abrahams (Die Byl), and rising star Jane De Wet (The Girl from St. Agnes).
uThando Nes'thembu S4 | Binge from 1 February
Season 4 of Uthando Nes'thembu brings us closer to the wives in this popular reality show that looks at the reality of a polygamous lifestyle with Musa Mseleku, his four wives and 10 children.
Season three ended on a high note with Mseleku's traditional IsiZulu wedding to MaYeni, whose style, confidence and composure had Mzansi cheering.
"If you thought season three was the climax of the show, then we've got something even bigger and better in store for you. This season will bring you up-close and personal with Mseleku's wives and the dynamics of polygamy," says Nomsa Philiso, Director of Local Entertainment Channels at M-Net.
Die Boekklub S3 | 4 February
It's been three years since we bid the residents of Merweville a sad farewell, believing it was goodbye for good. But fan pressure has finally paid off!
Season 3 takes place in 2024, as Tom (Armand Aucamp) returns to Merweville for a sad reunion following the death of one of the book club's members, and finds himself compelled to stay awhile, as he rediscovers not only the book club, but himself.
The Single Wives SA | Binge from 4 February
Based on the popular Australian format, The Single Wives SA is a reality show that follows six previously married women who've been unlucky in love as they embark on an expert-led journey of self-discovery and transformation, which will give them real-life tools to possibly find love.
Transformational coach and talk show host Justin Cohen and Kaya FM relationship counsellor Mapaseka Mokwele guide the women on their journey as they share their anxieties, shed their fears, and face the stumbling blocks that have prevented them from being in a healthy relationship.
I Am LAYCON | Binge episodes 1-5 from 11 February and episodes 6-10 from 4 March 2021
Big Brother Naija Season 5 winner, Lekan Agbeleshe aka Laycon, is set to star in Showmax's first-ever Nigerian Original, I Am LAYCON.
Fans will get to see Laycon's journey after winning 85 million Naira worth of cash prizes on BBNaija, as he settles into life as a star with his own reality TV show, while juggling his personal relationships and growing music career in one of Africa's biggest cities, Lagos.
Following his BBNaija triumph, Laycon already has over 2.8m Instagram followers. He is now working on his first album, has landed a brand ambassadorship deal with GOtv and recently topped a million YouTube views for the music video to his hit single, HipHop.
Die Openbaringe van Ds. Tienie Benadé | 11 February
Adapted from the multiple-award-winning stage play, Dominee Tienie was the fourth-biggest local box office movie of 2019, with acclaimed actor Frank Opperman (Orkney Snork Nie!) starring as the good pastor.
Now, Dominee Tienie Benadé is back with a lockdown message of hope in this short film, which sees the pastor trying to minister to his flock online from the pulpit in his empty church, as his congregation faces the trials and tribulations of 2020.
One Night Kwa Mxolisi | 25 February | Same time as Mzansi Magic
In Joburg dramedy One Night Kwa Mxolisi, when a once semi-successful rugby player opens a new restaurant, his friends come to celebrate his success. But after one too many vodkas and a few too many truth-bombs, friendships are tested…
The all-star ensemble cast includes Sisanda Henna (Trackers), Linda Mtoba (The River), Nyaniso Dzedze (Black Is King), Buhle Samuels (Kings of Jo'burg), Fulu Mugovhani (Seriously Single), Motlatsi Mafatshe (How To Ruin Christmas: The Wedding) and comedian Donovan Goliath.
---
Non-Fiction
---
Crazy, Not Insane | 4 February | First on Showmax
What makes killers kill?
This brand-new HBO documentary examines controversial forensic psychiatrist Dorothy Otnow Lewis's research into the psychology of some of the world's most notorious murderers, drawing on chilling videotaped footage of her death row interviews and case-studies, from Arthur Shawcross to Ted Bundy, as she challenges the notion that murderers are born and not made.
Crazy, Not Insane is narrated by Oscar winner Laura Dern (Big Little Lies), and written and directed by Oscar winner Alex Gibney (Taxi to the Dark Side).
The film has a 94% critics rating on Rotten Tomatoes. Variety calls it "Ominously absorbing," saying, "You may not agree with everything Dorothy Lewis says in Crazy, Not Insane, but you come out of the movie alive to the place where evil and insanity meet…"
Also on Showmax in February
1 February
Chicago Med S1-5 | The Sanctuary S1 | The Dog Who Saved Summer | Gold Digger S1 | The Ground Under | My Best Friend's Girl | Sisters in Arms
4 February
Love After Lock Up S4 | The Working Wives
6 February
Kom ons Braai Familie en Vriende S12
8 February
Accused S1 | Bolhuis S2 | Liefde Sonder Grense S1-2 | Radio Raps Lang Storie Kort – Jonathan Live in Pretoria
11 February
The Church | Fifty Shades Darker
14 February
Mad About You
15 February
Leef Jou Reis: Met Gerrie Pretorius S9 | Trouble
18 February
Above Suspicion | Kom Ons Praat Daaroor S1 | Mr Peabody & Sherman | Widowed AKA Love & Loss S2
22 February
Big Miracle | Die Boodskap: vir Jou Lewensreis S1 | The Midnight Meat Train | The Night Clerk
25 February
Antz | The Road to El Dorado | Teenage Mutant Ninja Turtles