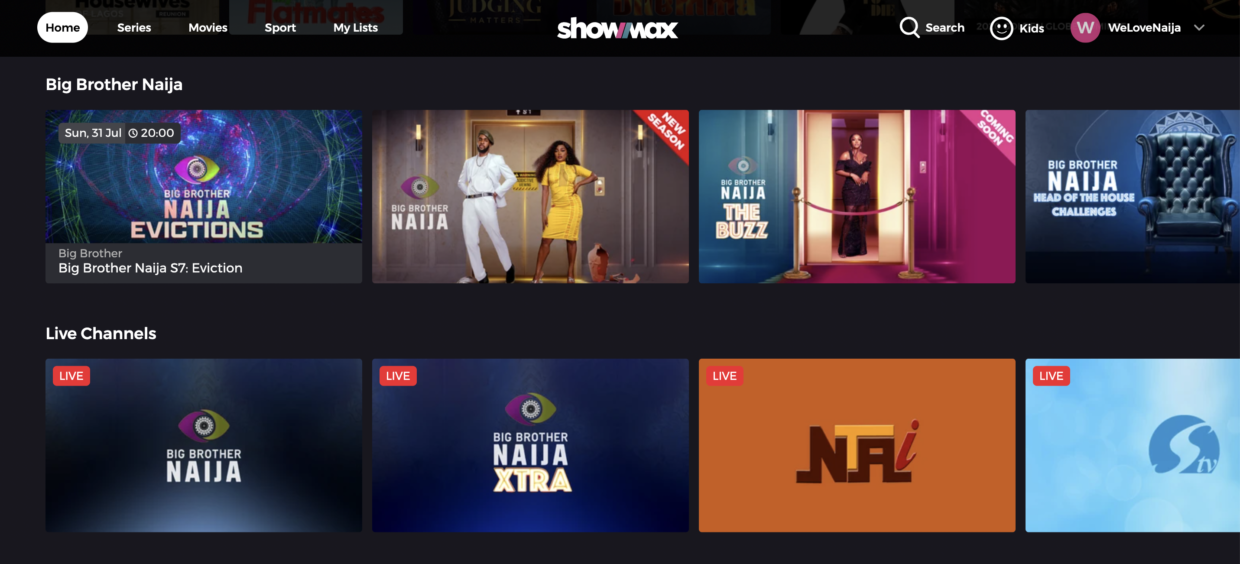 22 July 2022
How to watch Big Brother Naija Season 7 on Showmax
Big Brother Naija is available to watch on Showmax again. BBNaija Season 7 is live on Showmax in Africa, the UK and the Republic of Ireland.
To make things interesting this season, there are TWO houses and TWO livestreams. Biggie be playin' wit us!
Where can I find the BBNaija livestreams?
Look in the Live Channels row on your Showmax homepage.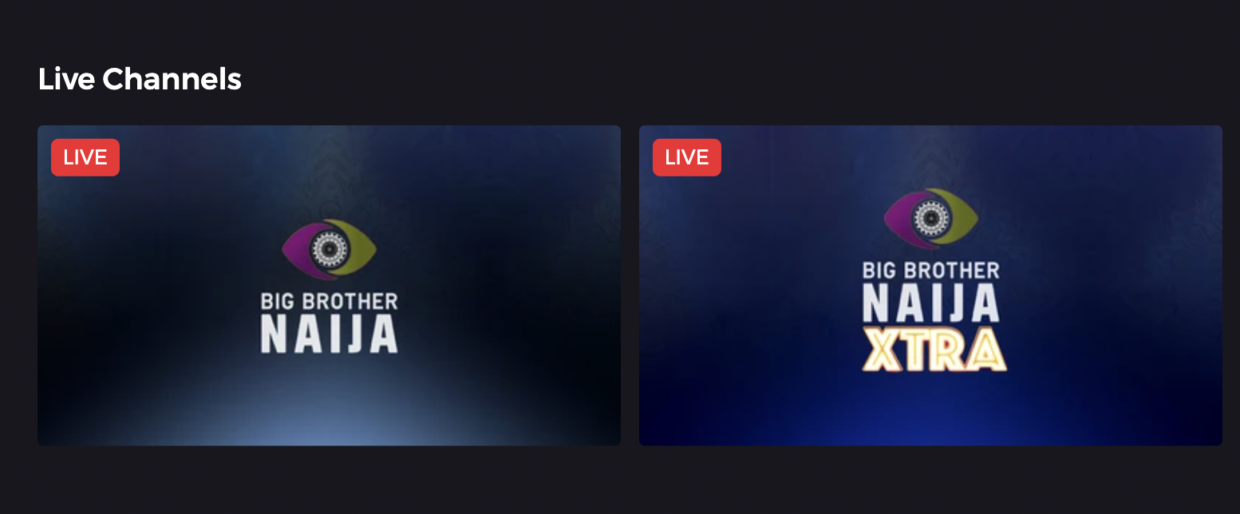 What's the difference between the two BBNaija livestreams?
Both streams switch between both houses. Both streams show you what is going on 24/7.
Whether you are watching the Big Brother Naija Live or Big Brother Naija Xtra channel, the cameras switch between the Level 1 and Level 2 houses. Usually, you are only able to focus on one room or one ship at a time in Biggie's house, but with two live channels, you can follow the stories of multiple housemates as they happen in real-time.
BBNaija Season 7 on Showmax
Here's what else you can expect on Big Brother Naija Season 7 on Showmax.
The Buzz: exclusive to Showmax
BBNaija S7: The Buzz will feature well-known personalities, special guests and BBNaija enthusiasts sharing their thoughts on the juiciest moments in the Big Brother house. Streaming exclusively on Showmax, episodes land every Tuesday and Saturday. Host and media powerhouse Toke Makinwa returns for the second season of the talk show.
More BBNaija Season 7 content on Showmax
Big Brother Naija fans will get a next-level BBN experience with extra cameras, as well as an Eviction Vodcast with evicted housemates and what's being teased as Secret Diaries, which are short clips from the Diary Room.
Go to Showmax.com to live stream all the action. See strategies unfold and ships collide 24/7, in real time, by streaming BBNaija S7 live on Showmax.