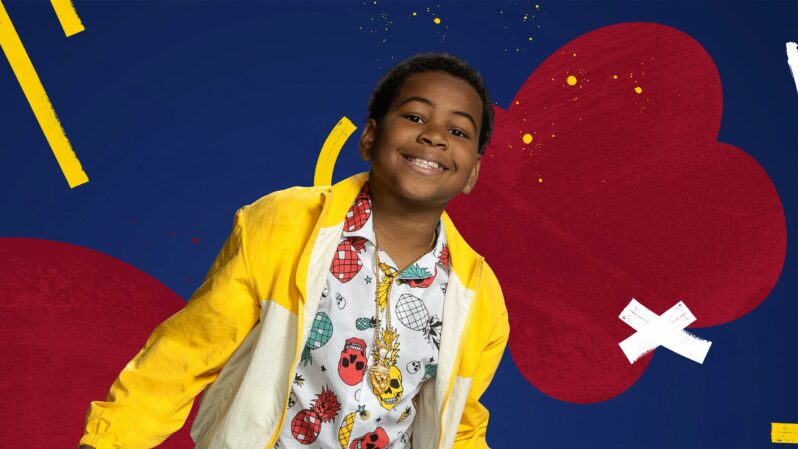 The best kids' shows to stream right now
Browse all series now
Your kids will go crazy for these kids' shows and movies, whether they're two, five, seven or 17 years old. They're all available to stream right now on Showmax.
Kids' shows: toddlers and pre-schoolers
Recommended for ages 4+*
Join Santiago, an eight-year-old pirate, and his crew as they take on the high seas, embarking on rescues, uncovering hidden treasures and keeping the Caribbean safe.
Nickelodeon's Santiago of the Seas won the 2021 Women's Image Network Award for Outstanding Animated Program, with teen voice actress Alyssa Cheatham nominated for Outstanding Actress in an Animated Program. The voice cast also includes Emmy winner John Leguizamo (the voice of Ice Age's Sid) as Sir Butterscotch.
Santiago of the Seas has a five-star rating on Common Sense Media, where it's recommended for ages 4+. Their review calls it an, "Exceptional preschool series [that] celebrates kindness, courage," adding that it's "vibrant and well-rounded," and praising its integration of the Spanish language and culture with the predominantly English dialogue.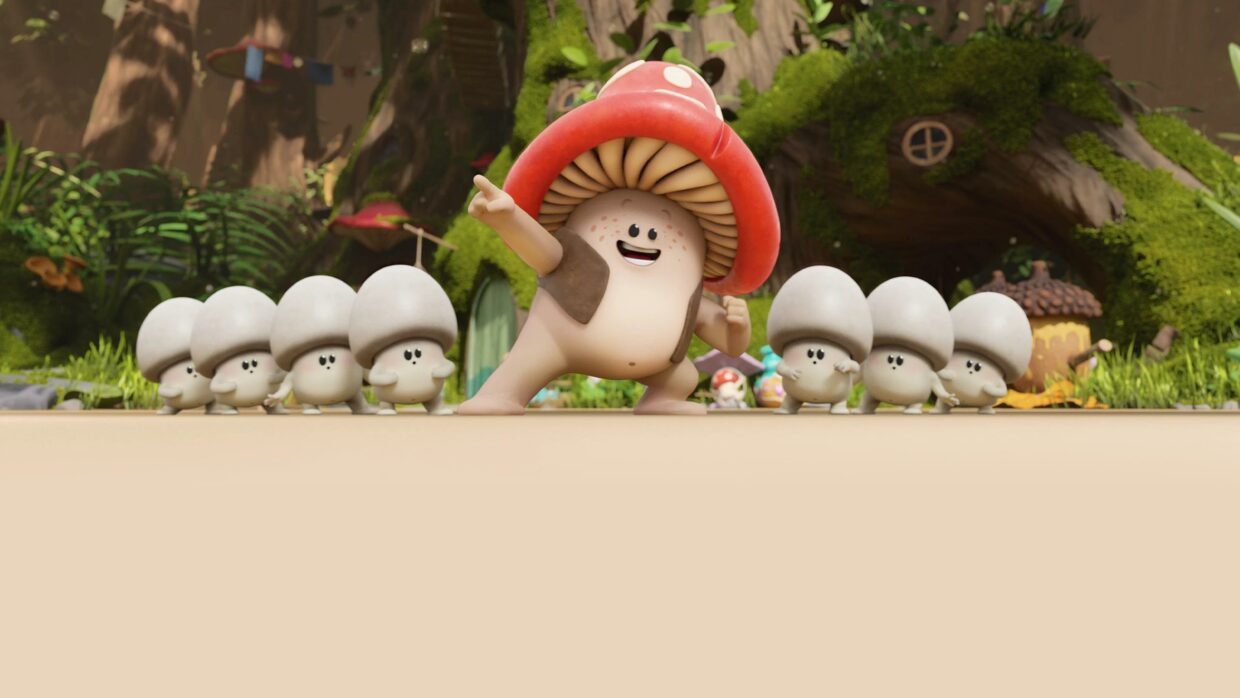 Recommended for ages 4+*
Mush-Mush and the Mushables are putting the fun back into fungi. Join these tiny guardians of the forest as they go on adventures in the wondrous and wild world of nature.
Mush-Mush and the Mushables was nominated for a 2021 Kids Animation Emmy and has an 8.5/10 score on IMDb. In their four-star review, Common Sense Media predicts this adorable animated preschool series has the makings of a cult favourite, calling the show "a joy to watch" and saying, "Even older kids might want to tune in because there's just enough mystery, magic, and fun to keep them engaged."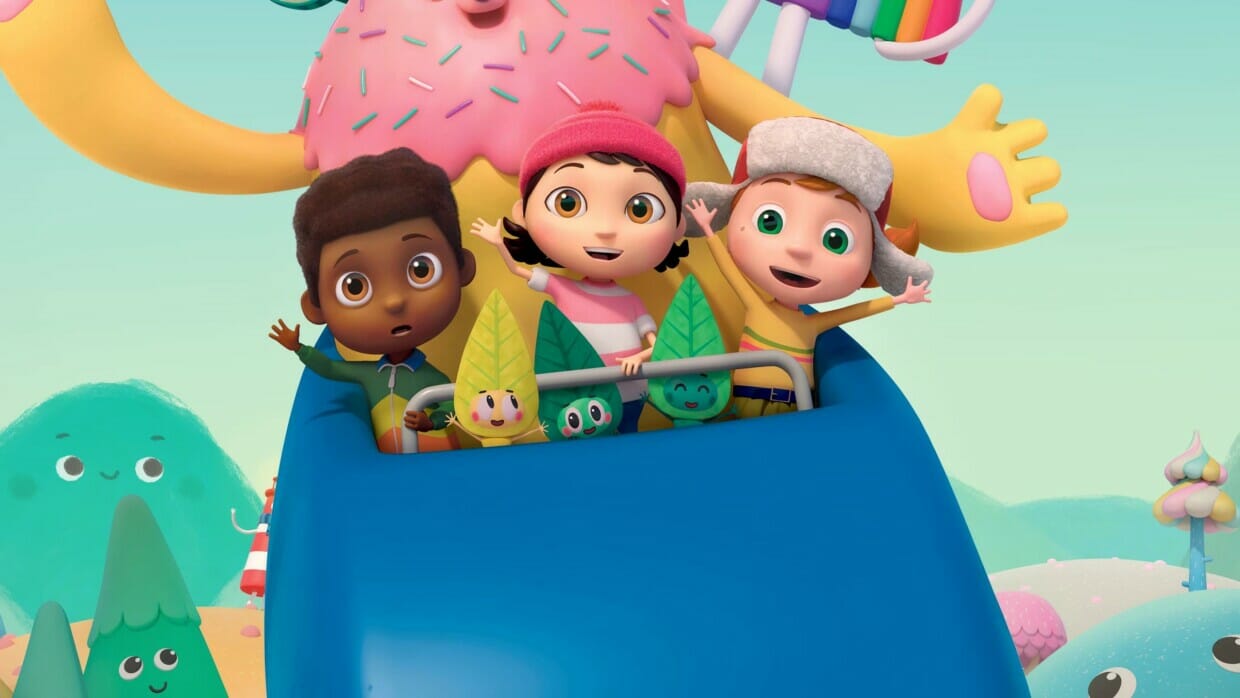 Recommended for ages 4+*
Join Mia, Tilde, and Oskar on their animated adventures in Mia's Magic Playground, the colourful show that's heaps of fun for little ones, and teaches creative problem-solving and social-emotional skills along the way.
The series has 4/5 stars on Common Sense Media, where they say, "This vibrantly animated series is inspired by preschoolers' sense of imagination, and it's all kinds of fun to see how the characters' creativity comes to life in the magical world they visit."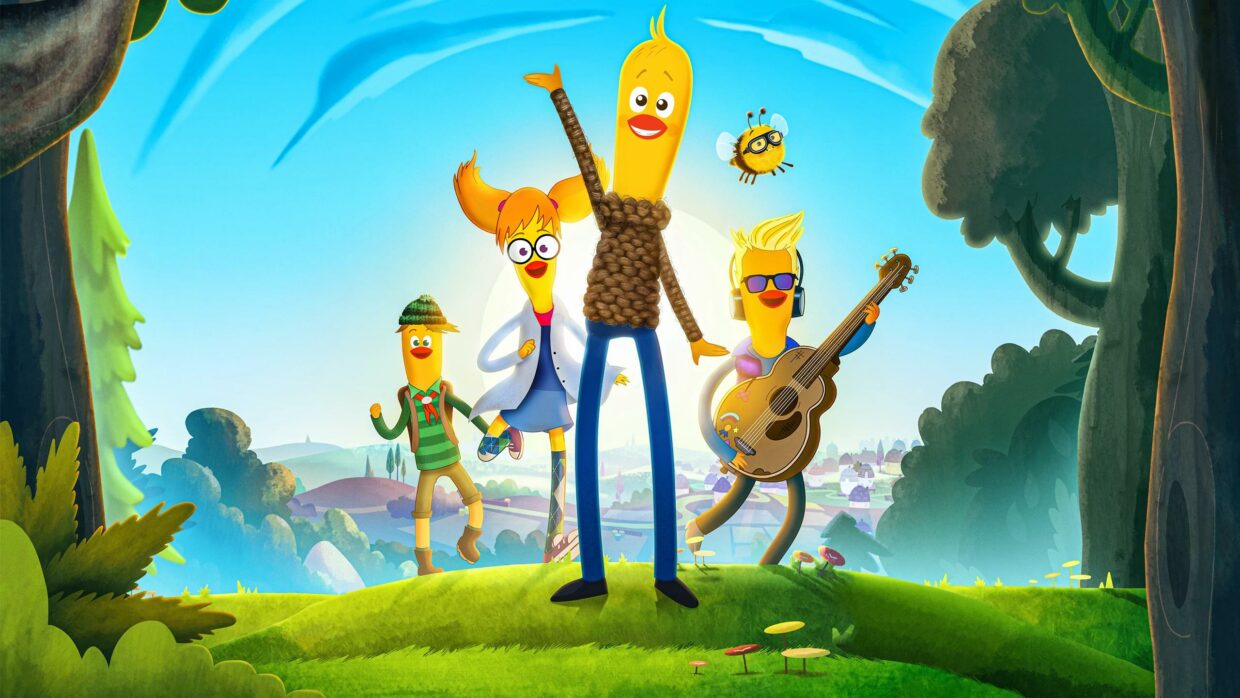 Recommended for ages 5+*
DreamWorks' Archibald's Next Big Thing Is Here picks up the adventures of Archibald Strutter, a happy-go-lucky chicken who improvises his way through life but always finds his way home to his three siblings and trusty sidekick. It's a follow-on from the Emmy-nominated Archibald's Next Big Thing.
Narrated by Oscar nominee Rosamund Pike, Archibald's Next Big Thing Is Here features the voices of Emmy winner and co-creator Tony Hale (Veep, Toy Story 4); Emmy nominees Eric Bauza (Mel Blanc's successor as the voice of Bugs Bunny and Daffy Duck), Alan Tudyk (Resident Alien, Firefly, and the voice of Rogue One's K-2SO), and Gary Cole (Veep, The Good Fight); multi-award winner Kari Wahlgren (the voice of Rick and Morty's Jessica), and actor, singer and Teen Choice nominee Jordan Fisher (To All The Boys: P.S. I Still Love You).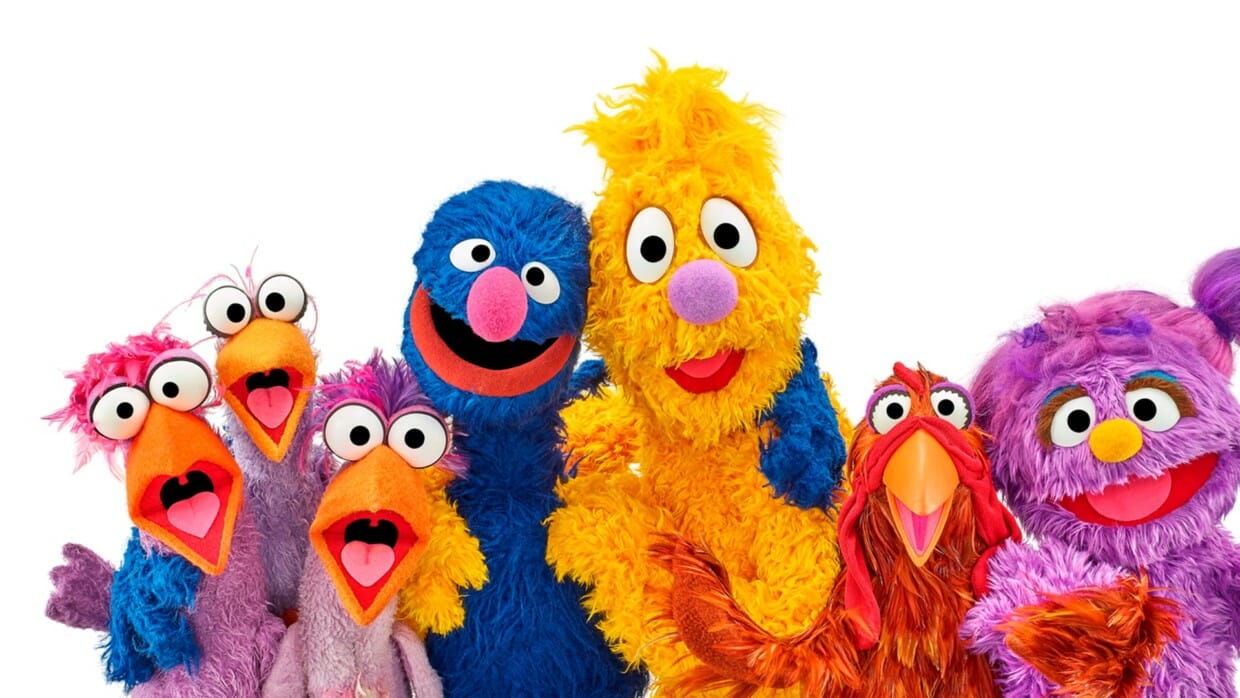 We are all special, and we all belong! Come along and play with Elmo and Zuzu as they go on new adventures with their friends to find out what makes them special. Watch now »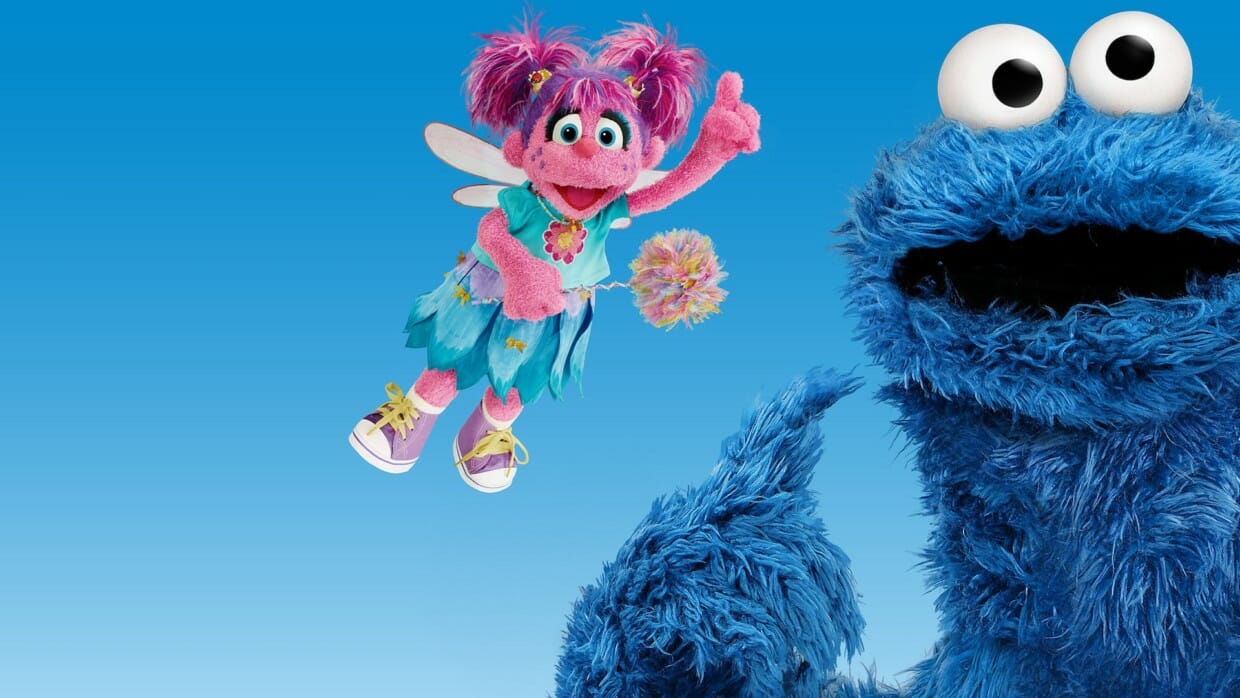 The world's most adored kids' characters have arrived in your home, all the way from Sesame Street, USA. For over 50 years, the Muppets have been delighting and educating children with music and fun. Watch now »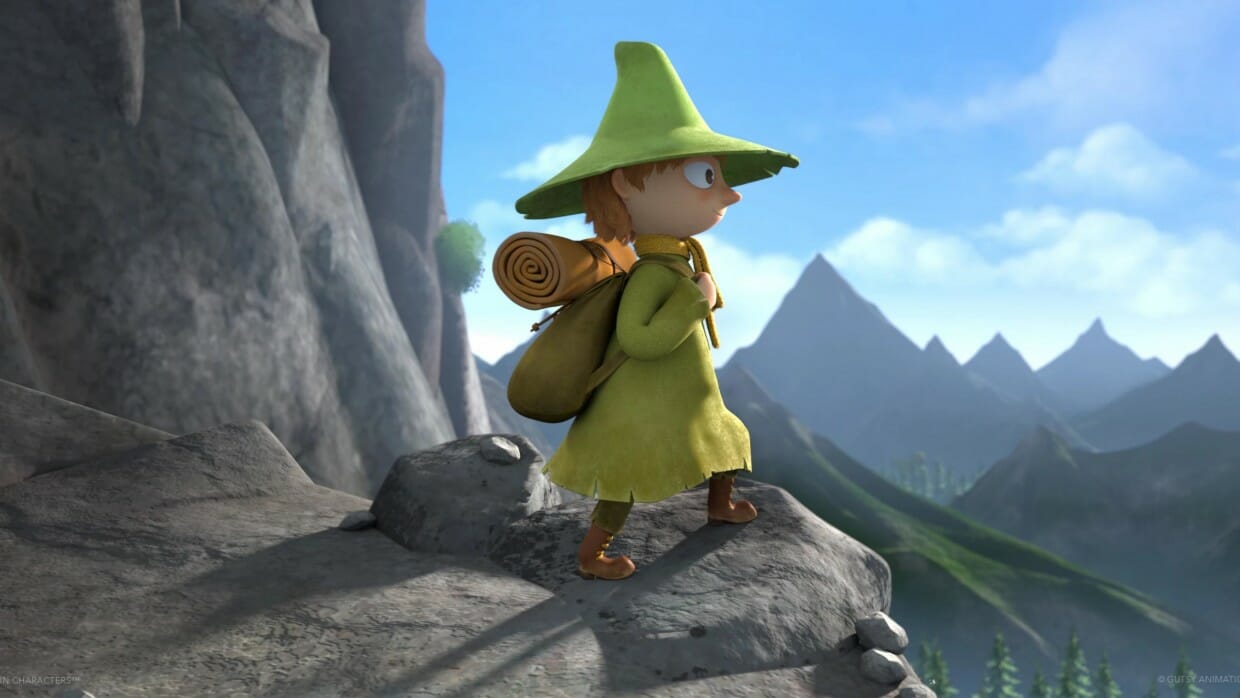 Moomintroll and his friends venture beyond the idyllic setting of Mooninvalley to explore the distant and magical lands that reside beyond it. Watch now »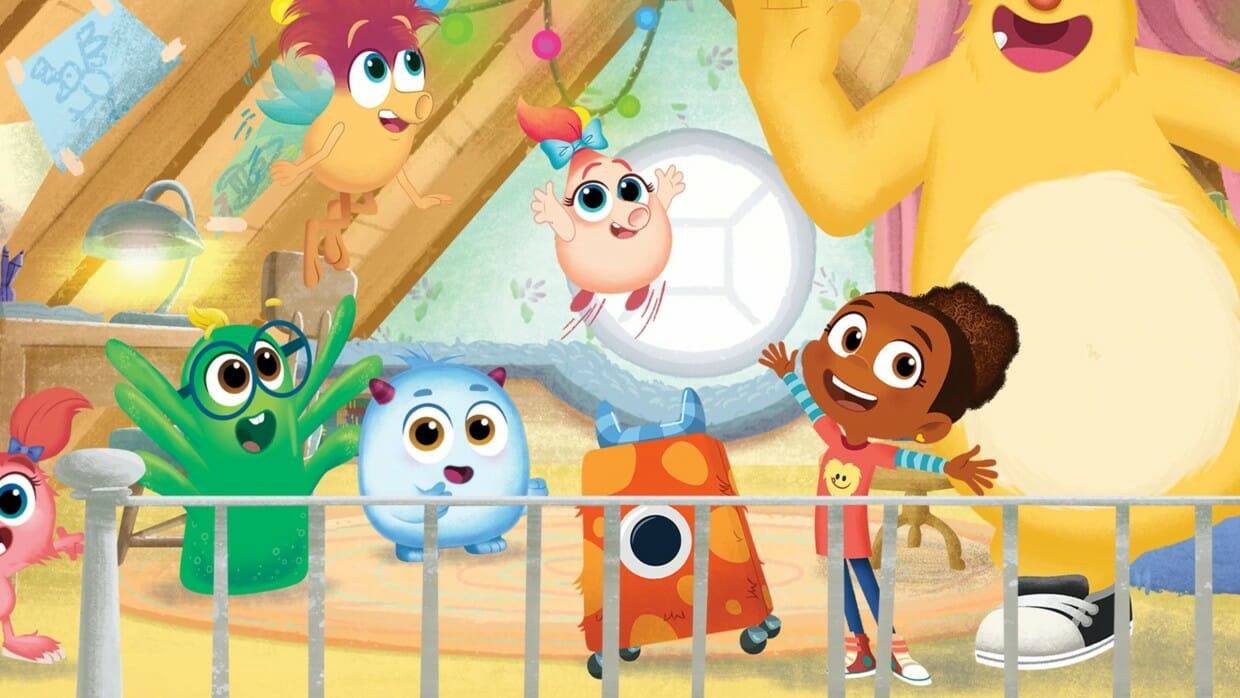 Relatable monster adventures take little viewers on a journey full of heart, humour and learning. Watch now »
Cocomelon's toe-tapping songs help preschoolers learn letters, numbers, animal sounds, colours, and more. Watch now »
The Book Hungry Bears love to share stories. Join them on incredible journeys to discover new books and interesting characters. Perfect for younger children. Watch now »
Ryder and his pup pack, including firefighter-in-training Marshall and wannabe police-dog Chase, spring to action to save the day in Adventure Bay. Whenever you're in trouble, just yelp for help! Stream six seasons on Showmax now. Watch now »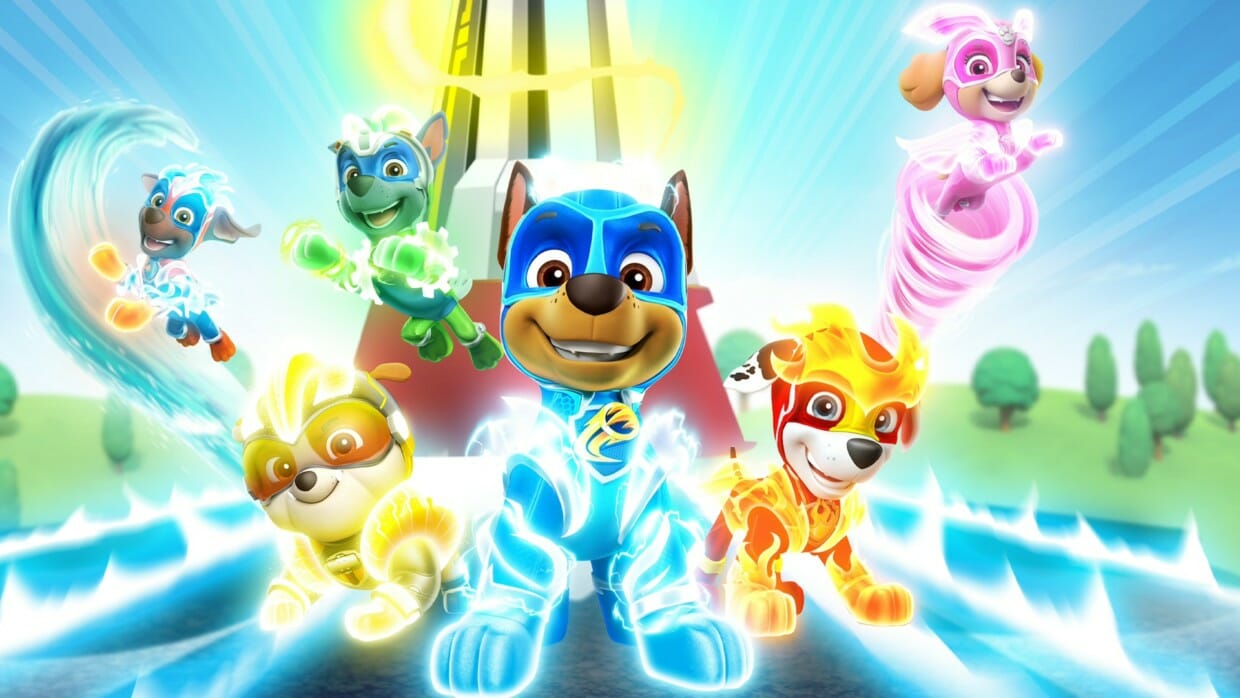 When a mysterious meteor crash lands in Adventure Bay, the Paw Patrol pups gain special powers. These really come in handy as they have to race against time to rescue Ryder and save the day. Watch now »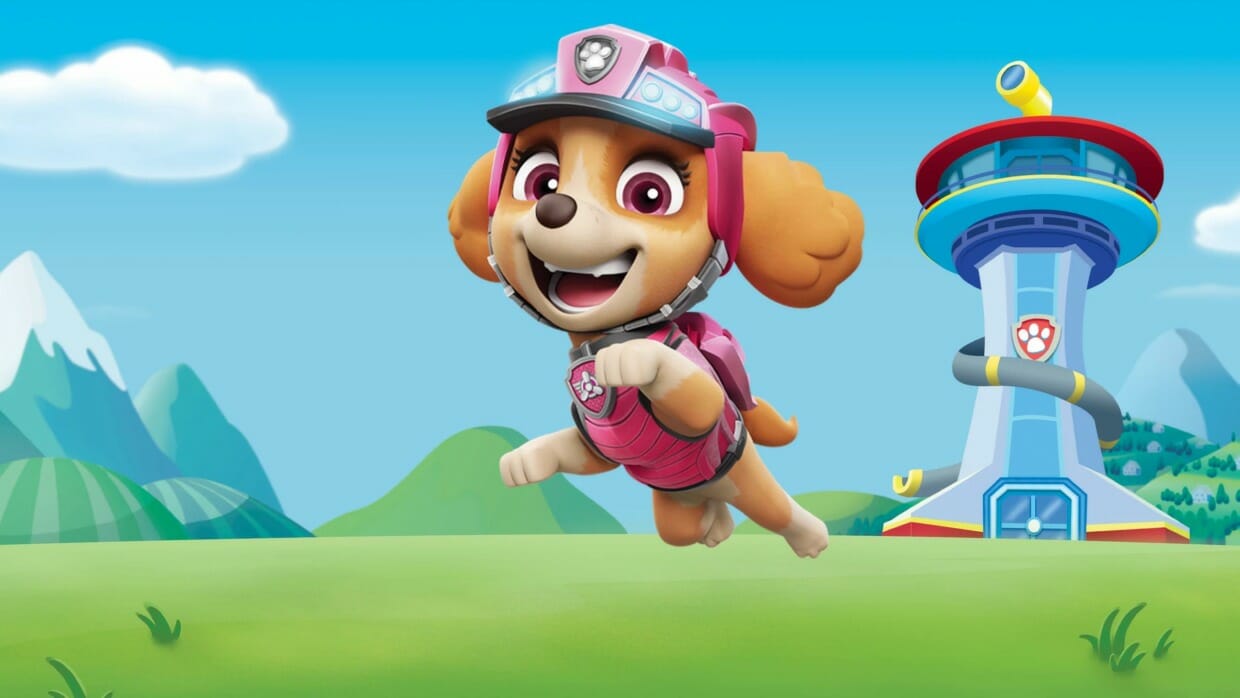 The Paw Patrol pups are ready for action! They've built an awesome race track and are poised to be the pit crew for their racing hero. But when the legendary driver can't take the wheel, it's up to Marshall to save the day. Watch now »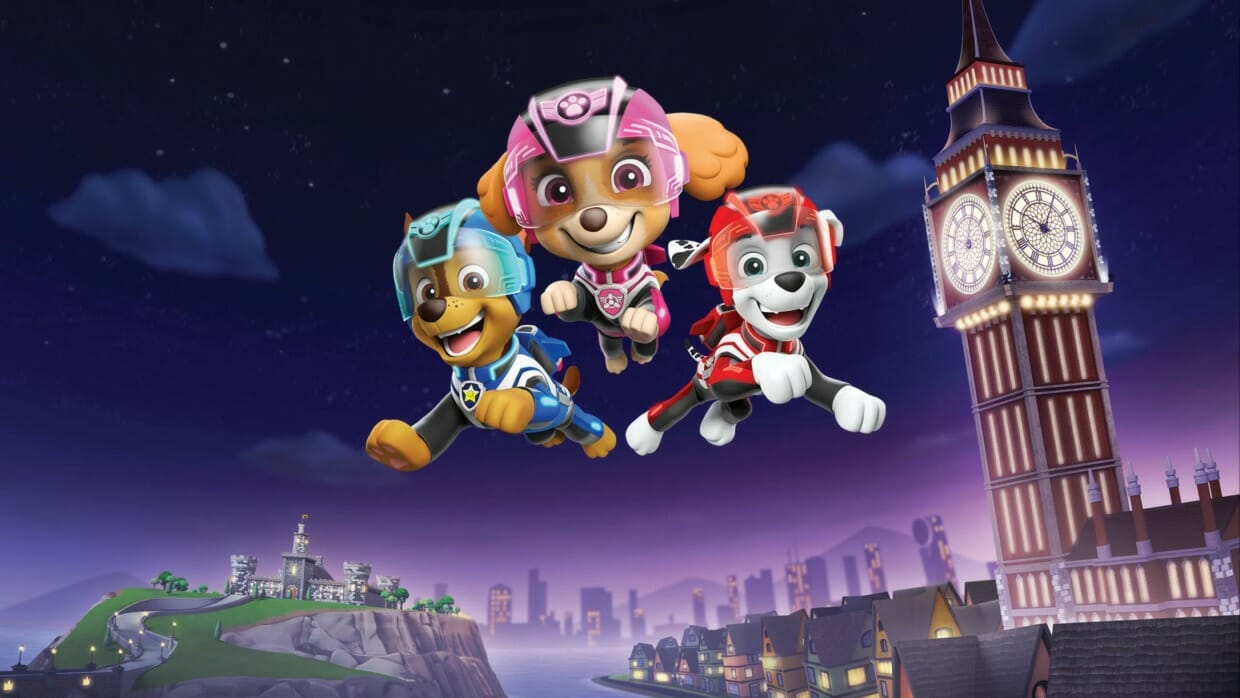 In this Paw Patrol movie, the super pups must defend the town of Barkingburg from the evil Duke of Flappington. He has stolen a magical gem that gives him enormous powers. Watch now »
Adapted from the picture book by Julia Donaldson, The Snail and the Whale tells the beautiful story of an unlikely friendship that forms when a snail hitches a ride for an incredible journey on the tail of a humpback whale. Watch now »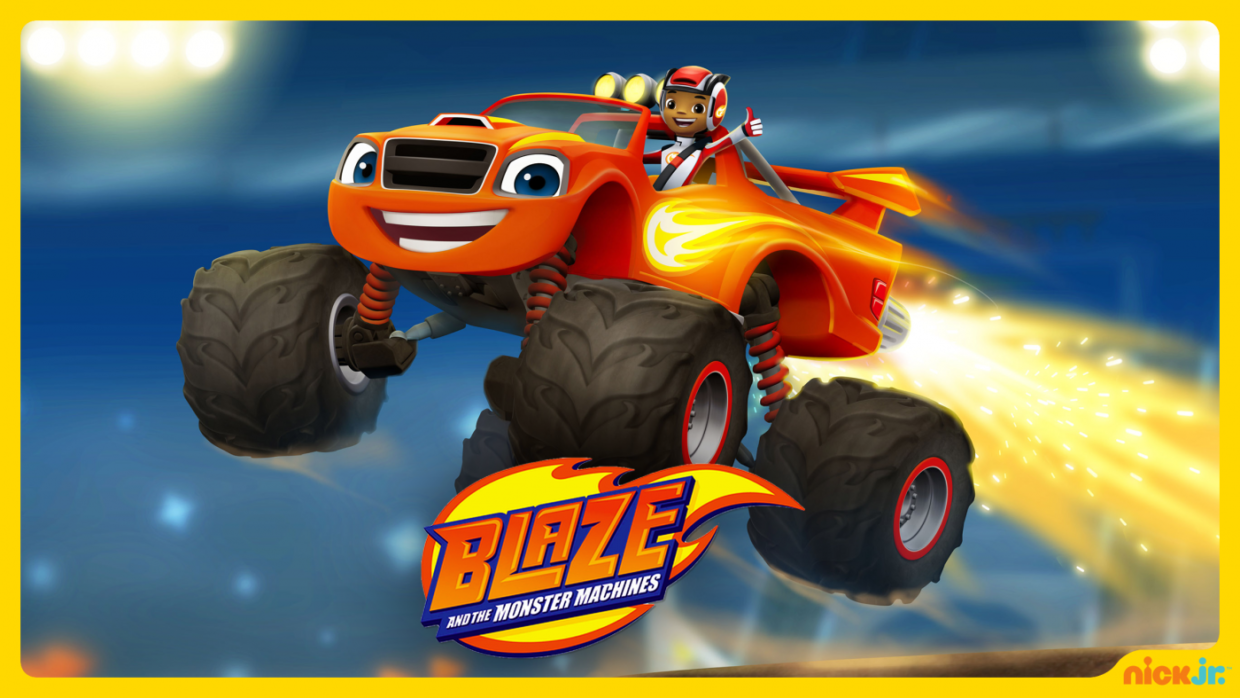 Monster truck Blaze uses science, technology, engineering and maths to help his friends out of sticky situations. He also finds a way to teach cheater Crusher a lesson. Five whole seasons are now streaming on Showmax! Watch now »
---
Kids' shows: primary schoolers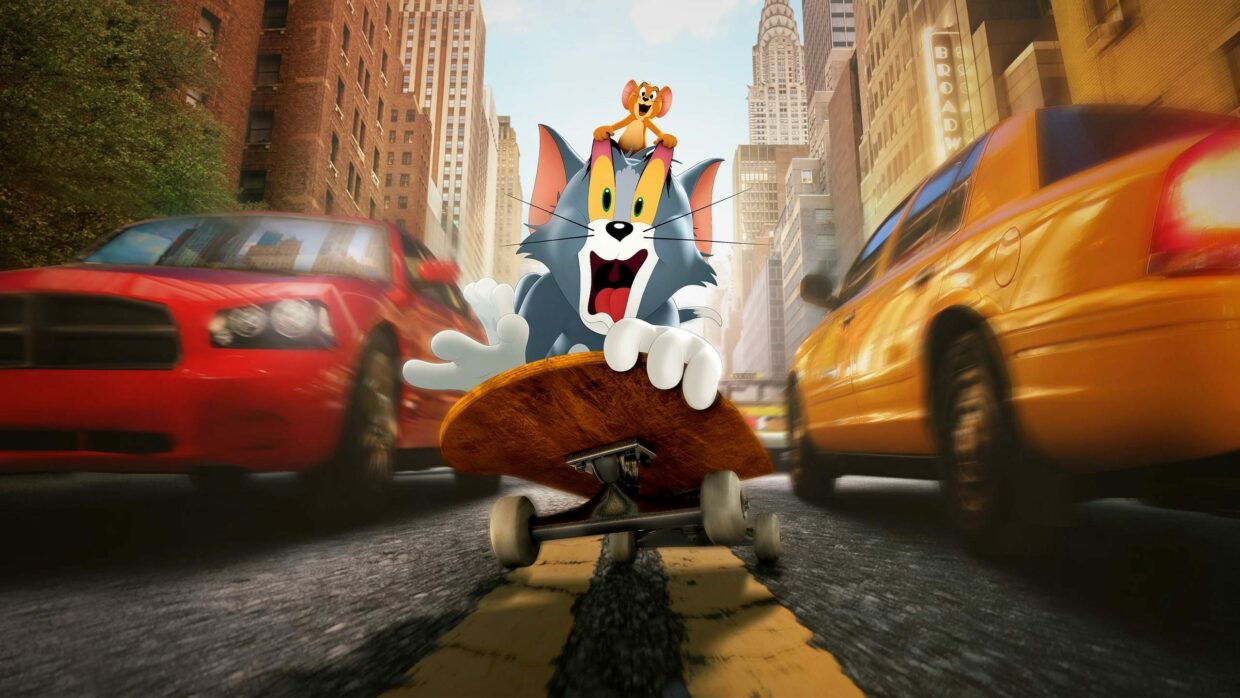 Recommended for ages 6+*
Our favourite cat and mouse are back in Tom & Jerry: The Movie, which sees Jerry move into New York's finest hotel on the eve of the wedding of the century, forcing desperate event planner Kayla (Teen Choice and People's Choice Award winner Chloë Grace Moretz) to hire Tom to get rid of the intruder. But, as mayhem ensues, their escalating cat-and-mouse battle soon threatens to destroy her career, the wedding, and possibly the hotel itself.
The 30th biggest film of 2021, Tom & Jerry earned over $127 million at the global box office, and was nominated as The Family Movie of 2021 at last year's People's Choice Awards.
A mix of live action and animation, it's directed by multiple Black Reel nominee Tim Story (Shaft, Barbershop, Fantastic Four), and stars Black Reel winner Michael Peña (Dora's dad in Dora and the Lost City of Gold)​​; Scarlett Johansson's husband and 12-time Emmy-nominated Saturday Night Live writer Colin Jost; MTV Movie Award winner Ken Jeong (Crazy Rich Asians, The Hangover, Community); Patsy Ferran (who voiced Pearl in Zog and Zog and the Flying Doctors); and Jordan Bolger (Peaky Blinders, The 100).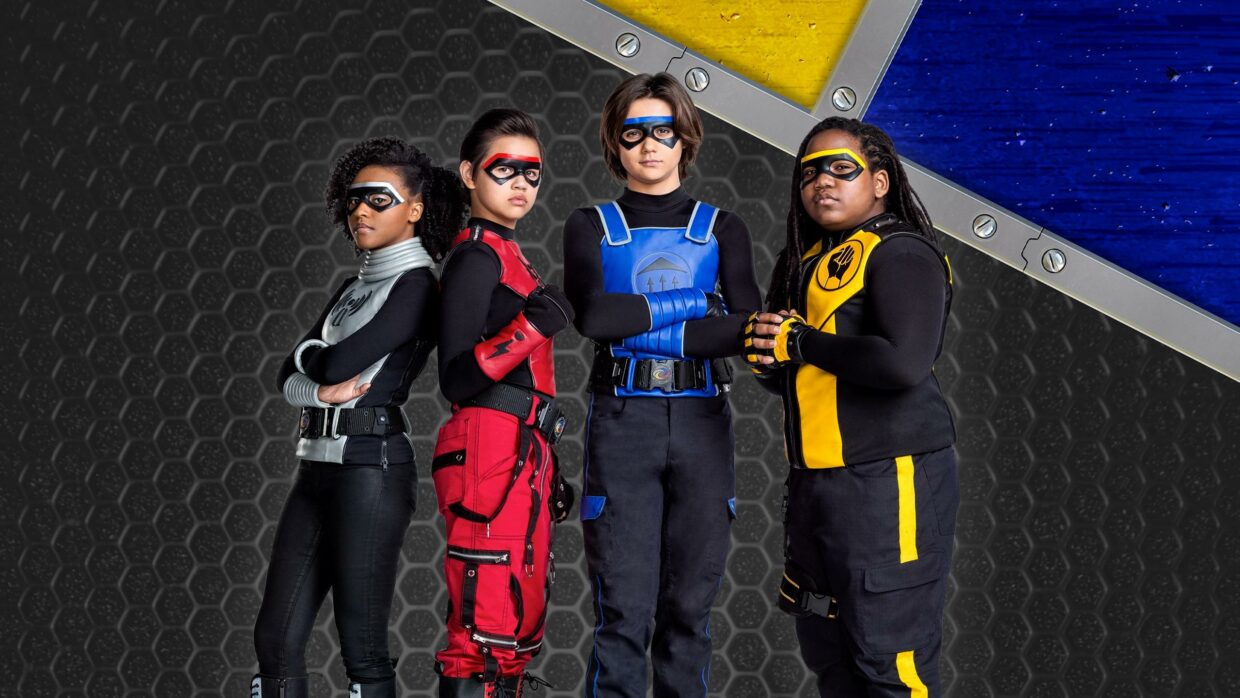 Recommended for ages 7+*
Danger Force, the Henry Danger spin-off series, sees Captain Man and Schwoz create a fake school to train a new crew of superhero sidekicks, known as Danger Force, to harness their uncontrolled superpowers and fight crime.
Jace Norman won the 2021 Kids' Choice Award (his fifth win) for Favourite Male TV Star for his role as Henry Hart, aka Kid Danger, with Common Sense Media calling Danger Force a "colourful and silly live-action comedy."
You can also binge S1-5 of the Emmy-nominated and six-time Kids' Choice Award-winning series, Henry Danger, on Showmax.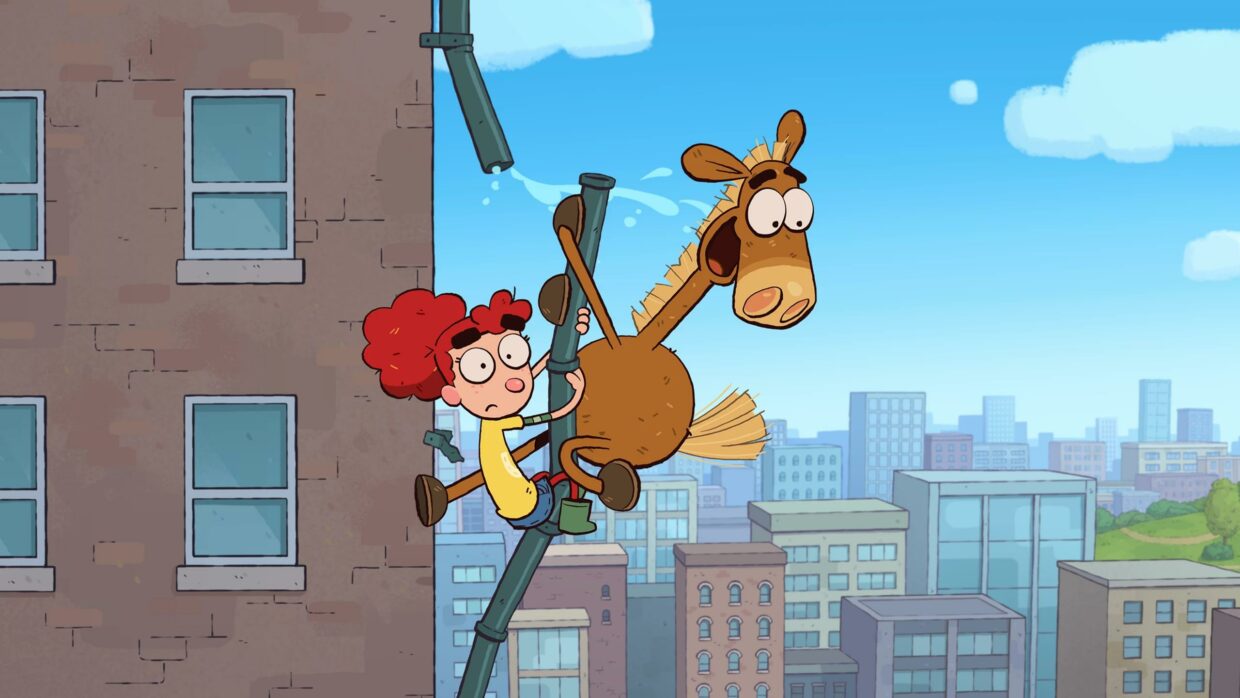 Recommended for ages 7+*
In the zany animated series It's Pony, a normal girl's life is made extraordinary by her best friend – an unpredictable, outrageous, and hilarious talking pony. No matter the complications Pony causes, Annie knows that everything is better when he's around.
Common Sense Media says, "Man's best friend might not be the horse, but Annie's bestie undoubtedly is Pony, and their hilarious adventures together remind kids of the beauty of unexpected – and unorthodox – friendships."
As Annie, Emmy nominee Jessica DiCicco (Gravity Falls, Adventure Time and The Loud House) was nominated for a 2021 Annie Award, while Josh Zuckerman (90210's Max Miller) voices Pony. Also listen out for Rosario Dawson as Principal Ramiro, Bobby Moynihan as Brian, and a cameo from Stephen Fry as Marcello Marvello.
Recommended for ages 8+*
Eleven-year-old Lincoln Loud and his right-hand man Clyde try to survive Lincoln's ten sisters, and life in the Loud house.
In their four star review, Common Sense Media raved, "Kids will come to The Loud House for the laughs, but they'll return for the excellent ensemble cast and the surprisingly heartwarming themes." Among other honours, he hit show has won two Daytime Emmys and been nominated for three Kids' Choice Awards as Favourite Cartoon.
You can also binge S1 of the Daytime Emmy- and Imagen Foundation Awards-winning The Loud Housespin-off The Casagrandes on Showmax. The Casagrandes follows Ronnie Anne Santiago, who moves to the big city with her mother and older brother Bobby and meets her extended Hispanic family.
Recommended for ages 10+*
A young boy and his grandmother go up against a coven of witches and their leader in The Witches, a delightfully dastardly reimagining of the Roald Dahl classic, adapted by Oscar winner Robert Zemeckis (Back to the Future, Forrest Gump), double-Oscar winner Guillermo del Toro (The Shape of Water, Pan's Labyrinth) and four-time Emmy nominee Kenya Barris (Black-ish, Girls Trip).
The Witches stars Oscar winners Anne Hathaway (The Dark Knight Rises, Les Misérables) and Octavia Spencer (Hidden Figures, The Help), and Oscar nominee Stanley Tucci (The Devil Wears Prada, Spotlight), with four-time Emmy winner Chris Rock (Fargo, Everybody Hates Chris) narrating, and newcomer Jahzir Kadeem (The Christmas Chronicles: Part Two) as the hero of the tale.
Common Sense Media gave The Witches a 4/5 star rating. "This campy, creepy, fun Dahl adaptation will entertain fans of the author's quirkily dark tales about kids in peril who get away from terrible adults," they say, adding, "Zemeckis has conjured old-school magic that should be a sweet, spooky treat for families," and praising the film's fantastic soundtrack as well as a brilliantly vile performance from Anne Hathaway, who "chews the scenery as the over-the-top Grand High Witch" in a 2021 Kids' Choice Award-nominated role.
TrollsTopia takes place immediately following the events in Trolls World Tour. Now that Poppy knows there are other musical trolls, she bottles up her endless positivity and invites delegates from every troll tribe in the forest to live together in harmony in a grand experiment she calls TrollsTopia! Watch now »
Trolls just want to have fun! Anna Kendrick and Justin Timberlake are back for another musical adventure. As Queen Poppy and Branch, they are on a quest to save all the Troll kingdoms from a power-hungry ruler. Watch this smash-hit sequel first on Showmax »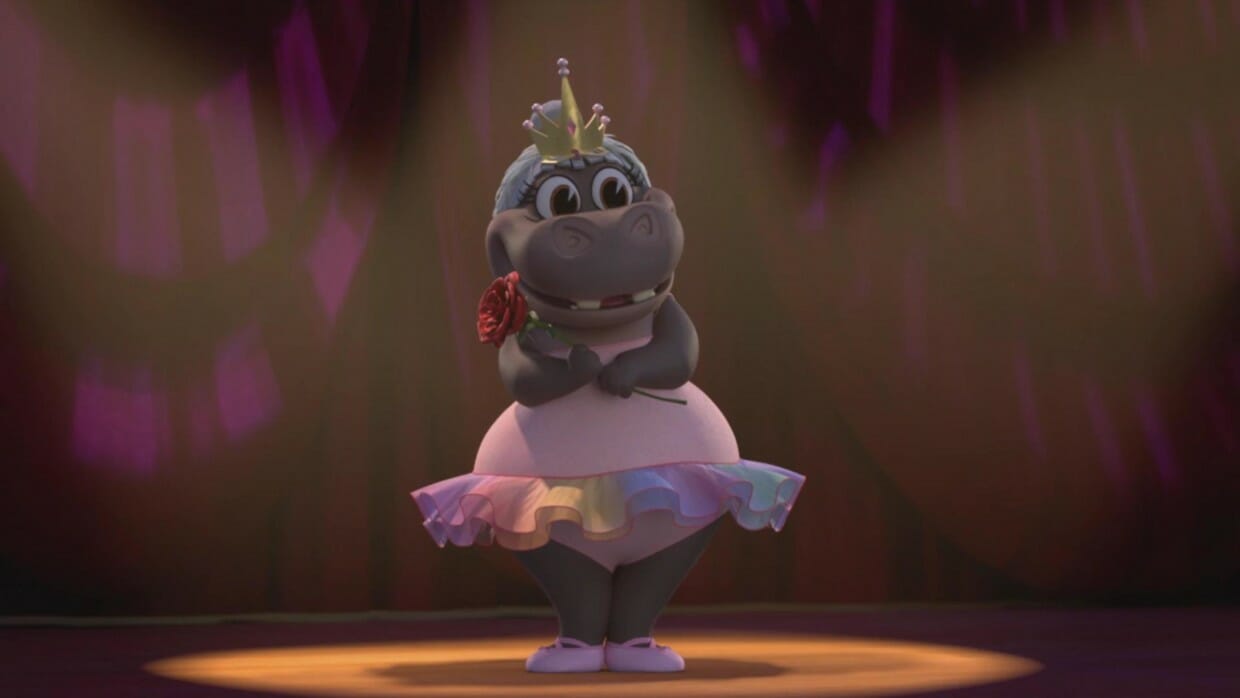 DreamWorks Animation's Madagascar: A Little Wild follows the early years of the Madagascar movie franchise's heroes – Alex the Lion, Marty the Zebra, Melman the Giraffe and Gloria the Hippo – as they grow up in a rescue habitat at the Central Park Zoo. Watch now »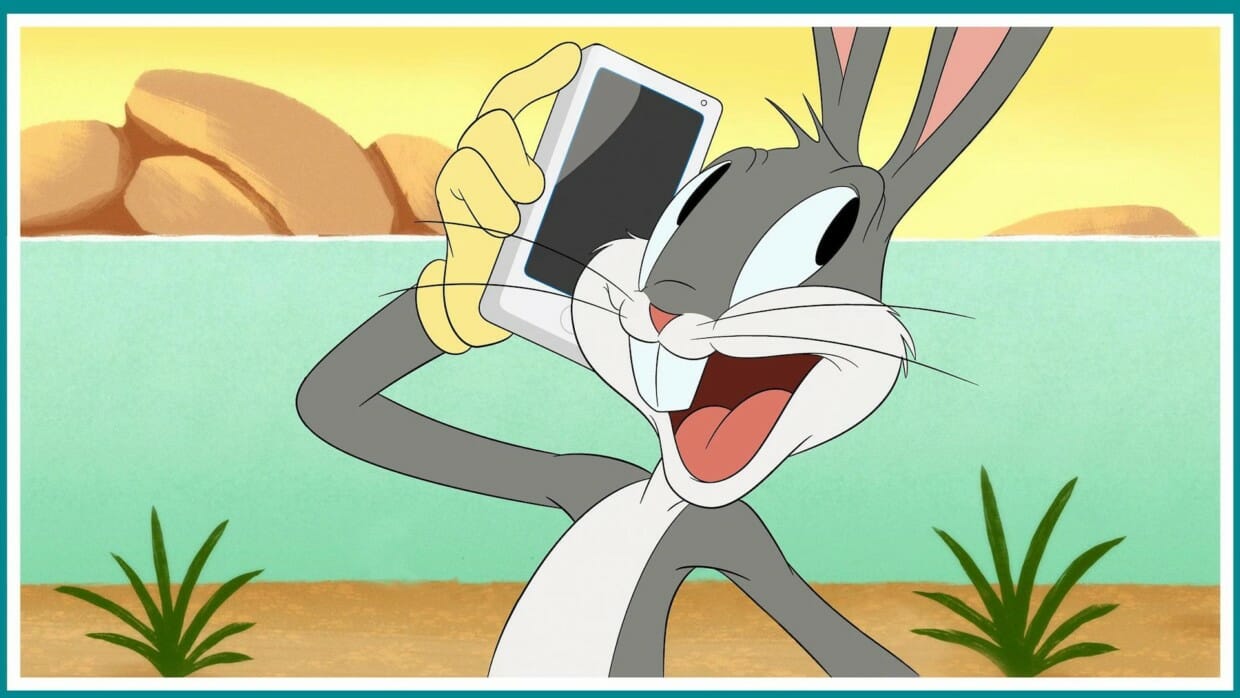 They're daffier, crazier, and loonier than ever, with 20 all-new episodes (and more in the pipeline) that see Bugs Bunny, Daffy Duck, Sylvester and Tweety, the Road Runner and other favourites up to their old antics with hilarious misadventures inspired by the original classic Looney Tunes and Merrie Melodies. Watch now »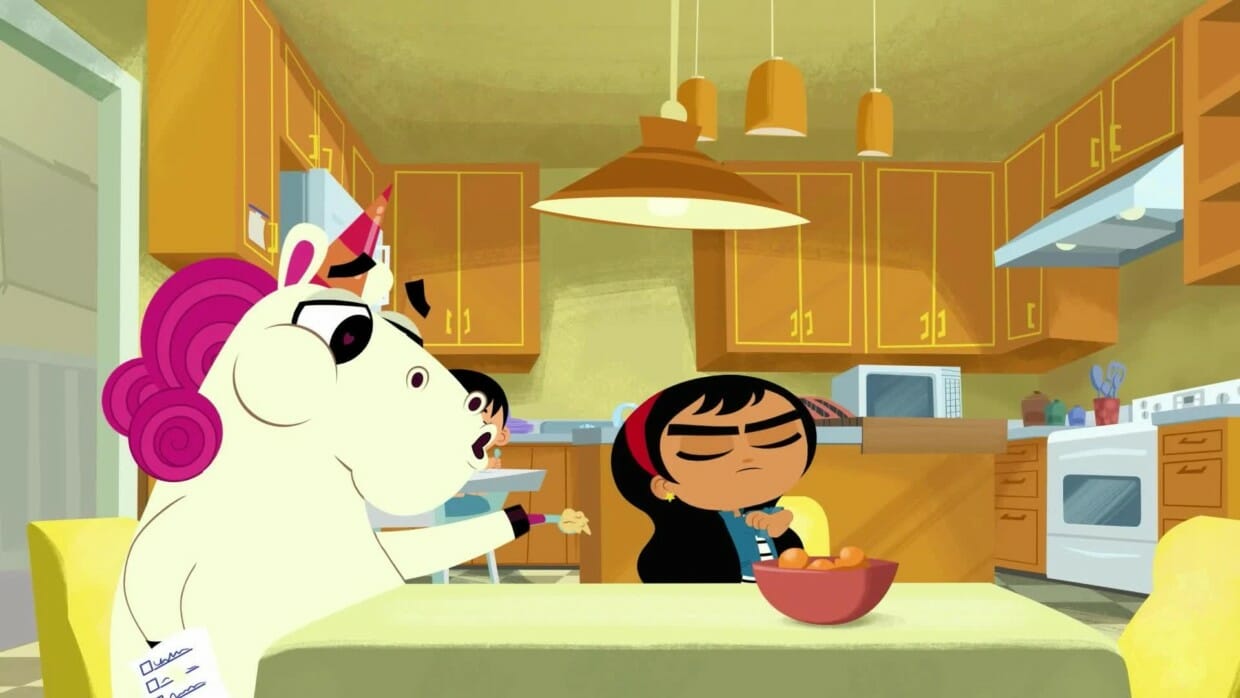 Go Away, Unicorn! follows the adventures of Alice and her exuberant unicorn as they learn to embrace their differences and realise friendships are often found in the unlikeliest of places. Watch now »
An alien crash-lands near the colourful African Jungle. His new animal friends need to teach him about friendship before his Space Conqueror father can take over the planet. Watch now » (The Zulu version is also on Showmax – watch here.)
In each episode of this educational series from Da Vinci TV, a boy and his dog are transferred to a different country. They explore local history, myths, and amazing places. Watch now »
This LEGO prequel to the 2015 film Jurassic World is also a direct followup to Lego Jurassic World: The Secret Exhibit TV special (so watch that first). Legend of Isla Nublar sees newly hired animal behaviorist Owen Grady and Assistant Manager Claire Dearing having to wrangle runaway dinosaurs, ongoing expansion of the park, unpredictable weather and an impulsive boss, and that's before the trouble starts. Watch now »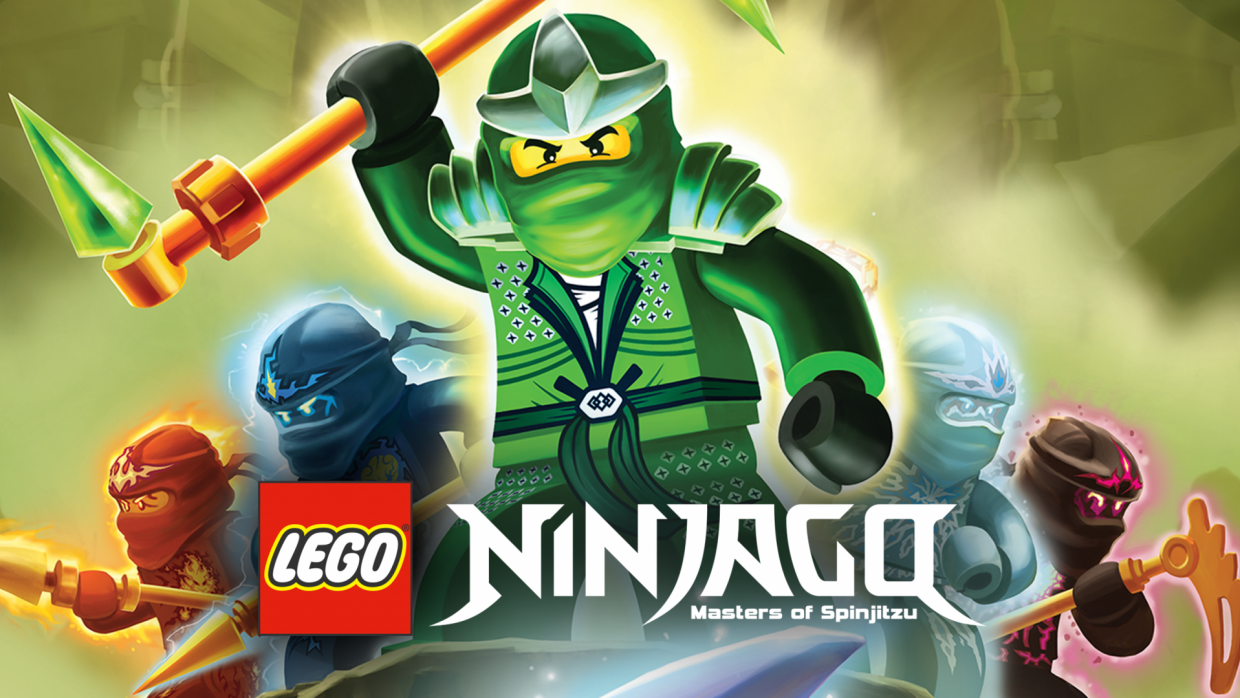 Follow Kai, Jay, Cole and Zane's journeys to master their elemental powers and Spinjitzu weapons so that they can protect the land of Ninjago. The LEGO Movie 1 and The LEGO Movie 2, LEGO City Adventures, LEGO Jurassic Park: The Secret Exhibit, LEGO Nexo Knights, the LEGO Movie 2 and loads of other LEGO titles are also on Showmax. Watch now »
Four ninja turtles, mutated by a mysterious alien substance, must rise up out of the sewers and defend their city against evil forces from both the past and present. Watch now »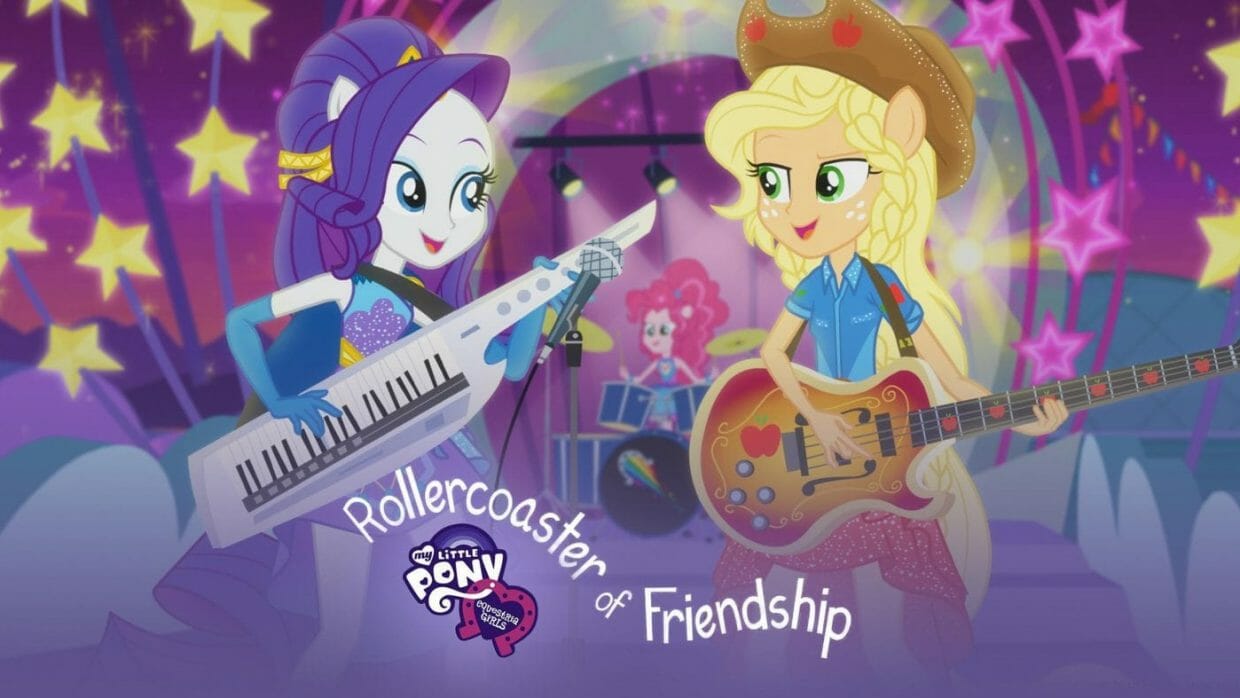 Step through a magic mirror to Equestria, a world where the famous ponies become human girls. Led by Princess Twilight Sparkle, they are always there for each other, in this collection of five special movies. Watch now »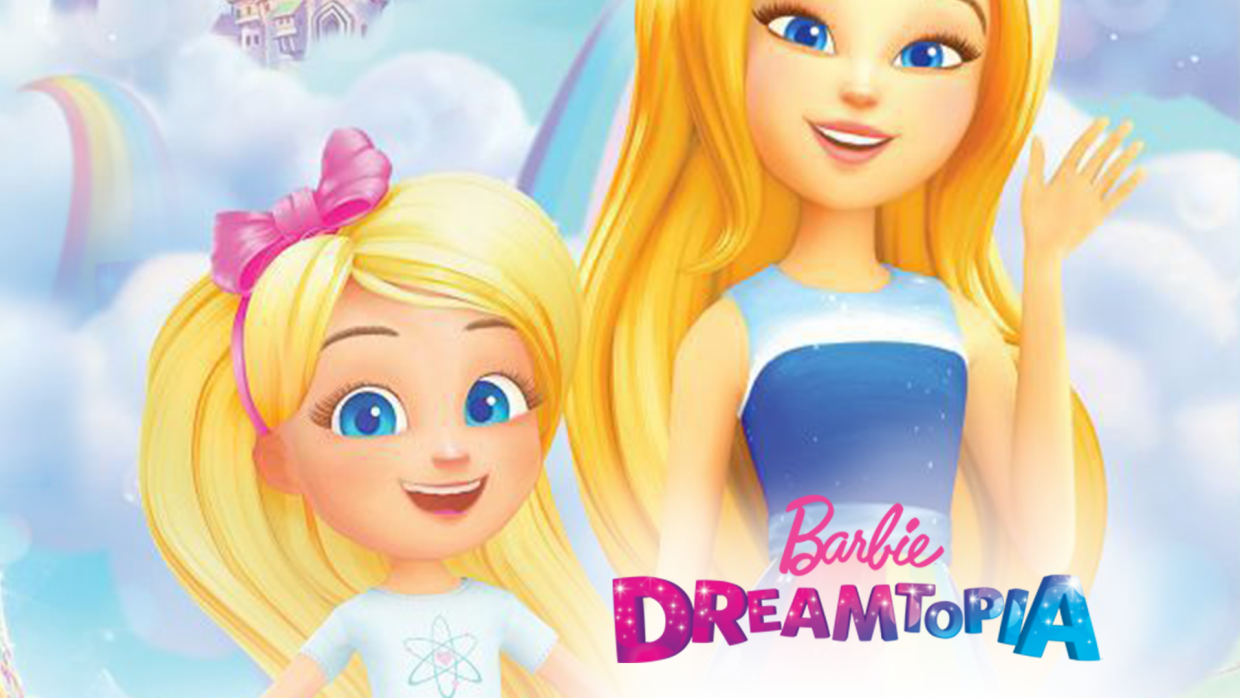 Barbie and her little sister Chelsea travel through the whimsical worlds of Dreamtopia. Through the eyes of Chelsea's imagination, viewers explore delicious and delightful worlds and meet colorful characters who live there. The Barbie: Dreamtopia movie and a whole bunch of other Barbie movies are also on Showmax. Watch now »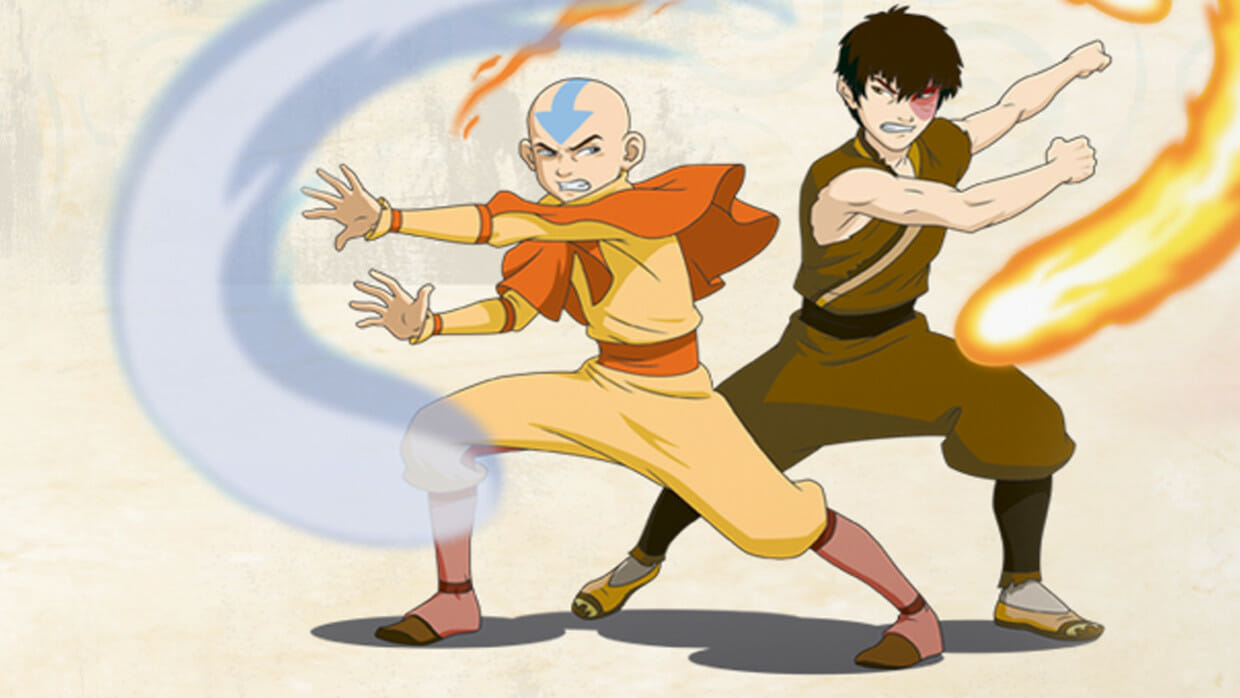 Prince Zuko, a young Firebender whose mission in life is to capture the Avatar, tracks Aang down to the Southern Water Tribe village where Katara and Sokka live. Watch now »
Aspiring hip-hop artist Dylan's life is turned upside down when his mom doesn't come home one day. He goes to live with his aunt and uncle – but it's not always plain sailing in his new home. Watch now »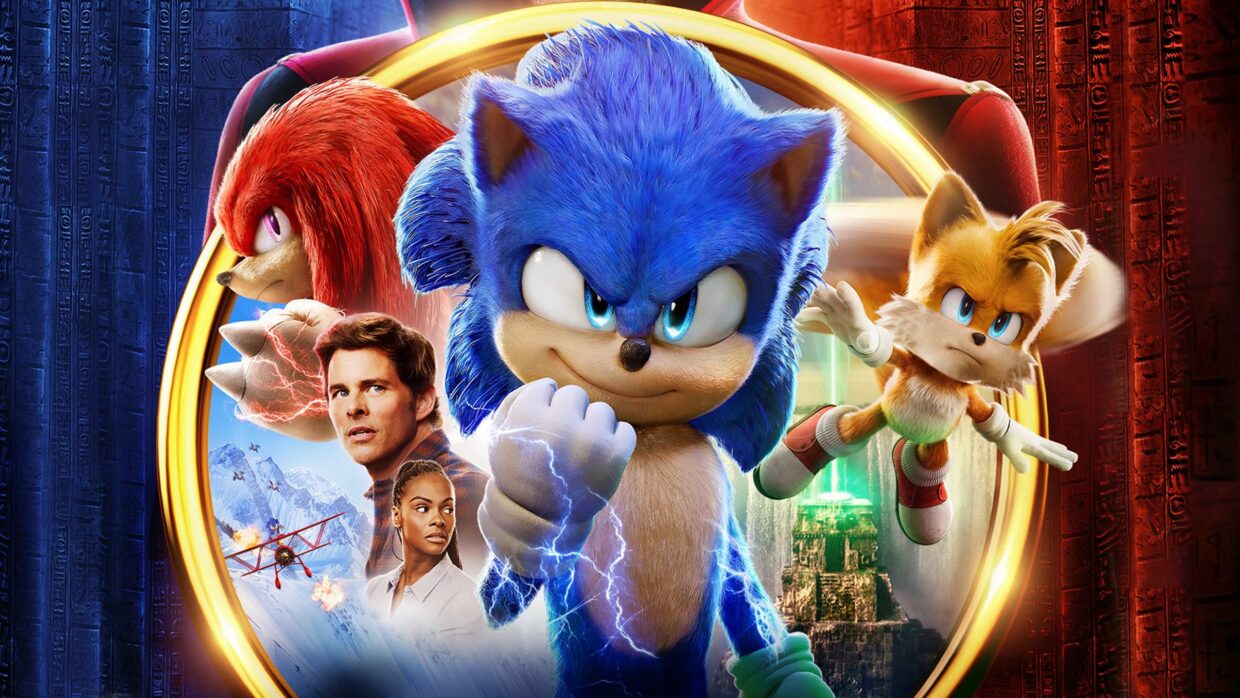 The electrifying sequel to the hit movie based on the video game. When Dr Robotnik returns to Earth with a new ally, Knuckles, Sonic and his new friend Tails must stop them. Watch now »
---
Shows for tweens and teens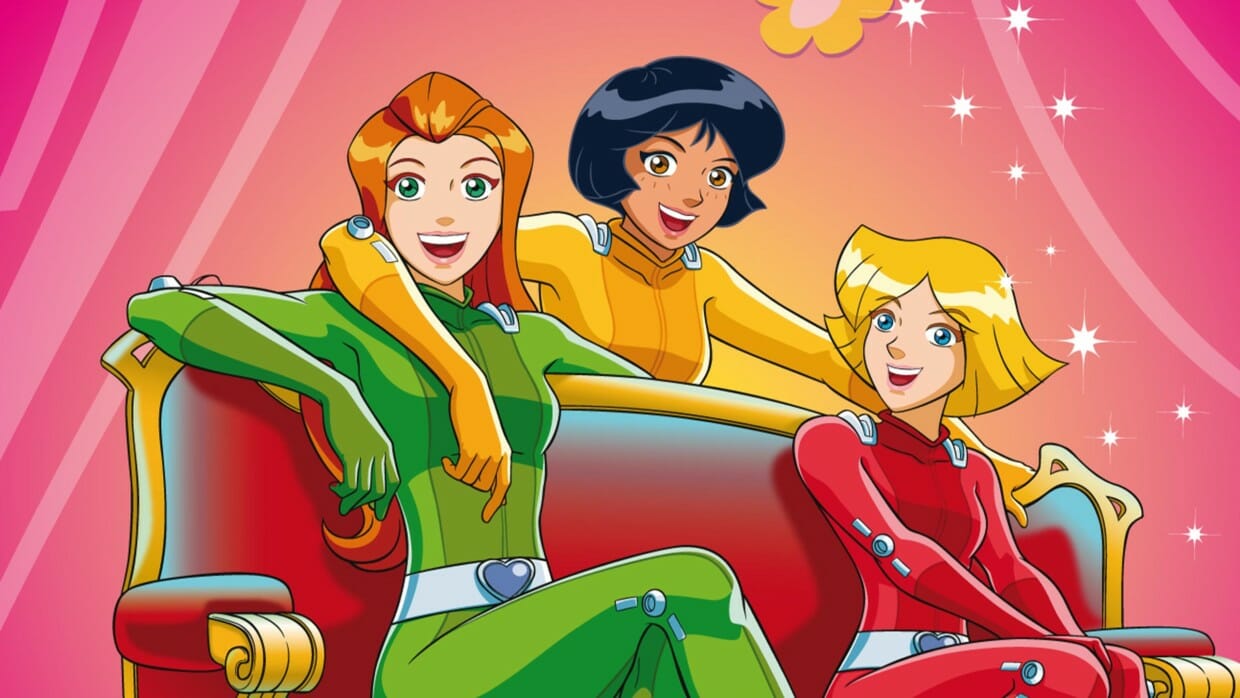 Three teenage girls from Beverly Hills attempt to balance their lives as high school (later university) students with their undercover work as super-spies, battling an array of bizarre criminals. Watch now »
One of the most addictive and most binge-watched shows on Showmax, Victorious is about a 16-year-old aspiring pop star called Tori Vega (played by Victoria Justice) and her friends attending the prestigious high school Hollywood Arts. Watch now »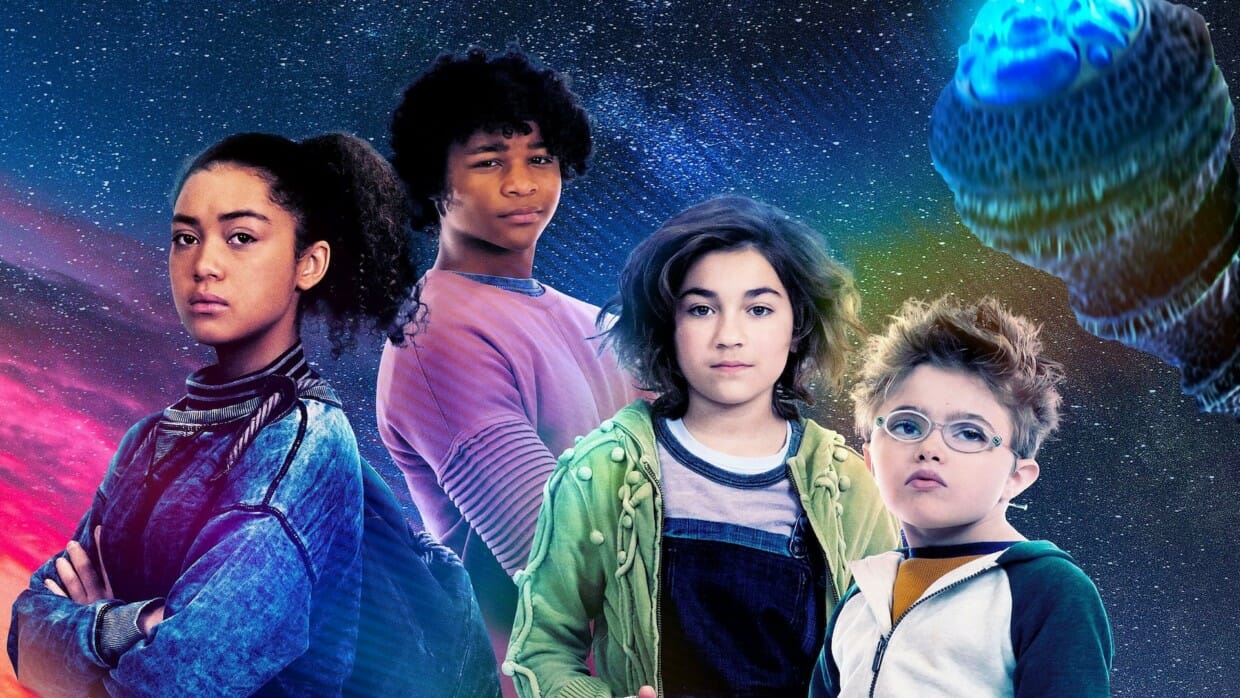 Set in a near future, Endlings centers around four foster children who discover they're not alone following the disappearance of the last elephant on Earth. Watch now »
Mia's parents own a lion farm, and she has had a close bond with a white lion called Charlie since he was a cub. When she discovers a secret about her father, it's up to Mia to save Charlie from trophy hunters. Watch now »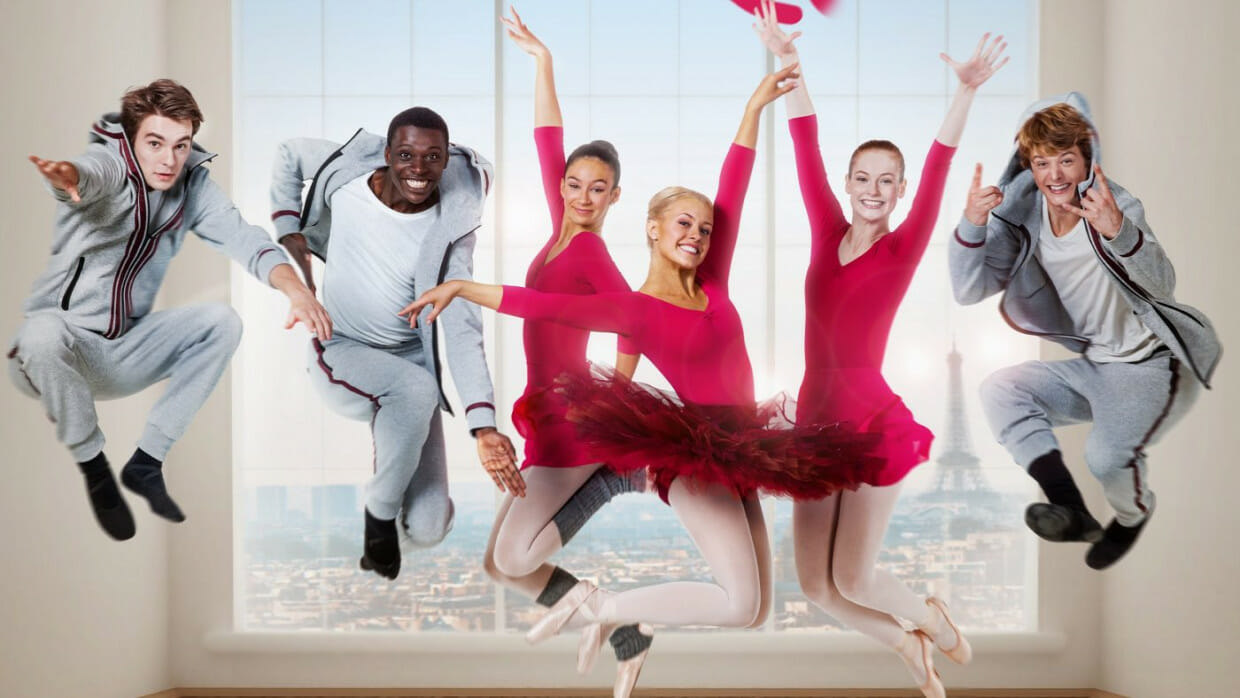 A young ballet dancer from 1905 is transported into the 21st century with the power of a magical necklace. While her boyfriend looks for a way to bring her back, she must find a way to fit in and dodge the sinister time agents. Watch now »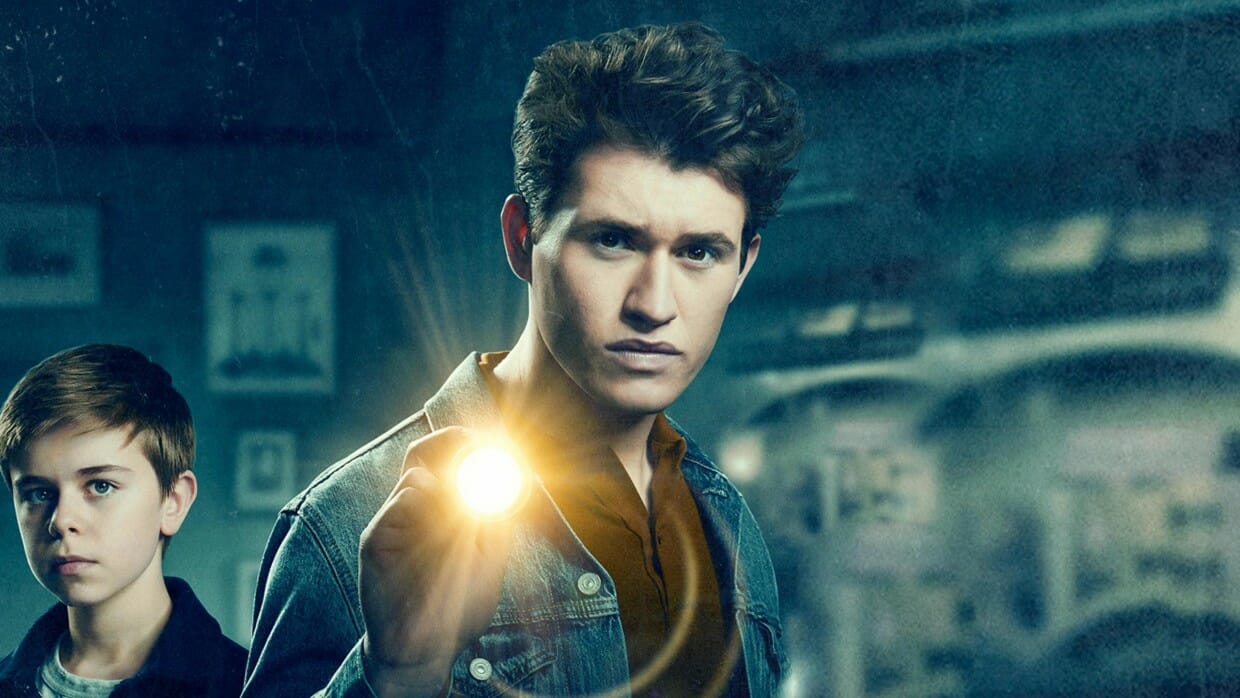 Rohan Campbell and Alex Elliot play brothers Frank and Joe Hardy, who move to a new town when their mother dies. Except Mama Hardy didn't die in an accident like the police believe – it was murder and it's somehow connected to the work that their detective dad Fenton (James Tupper) does investigating a potential organised crime syndicate that's moved into their little town of Bridgeport. Watch now »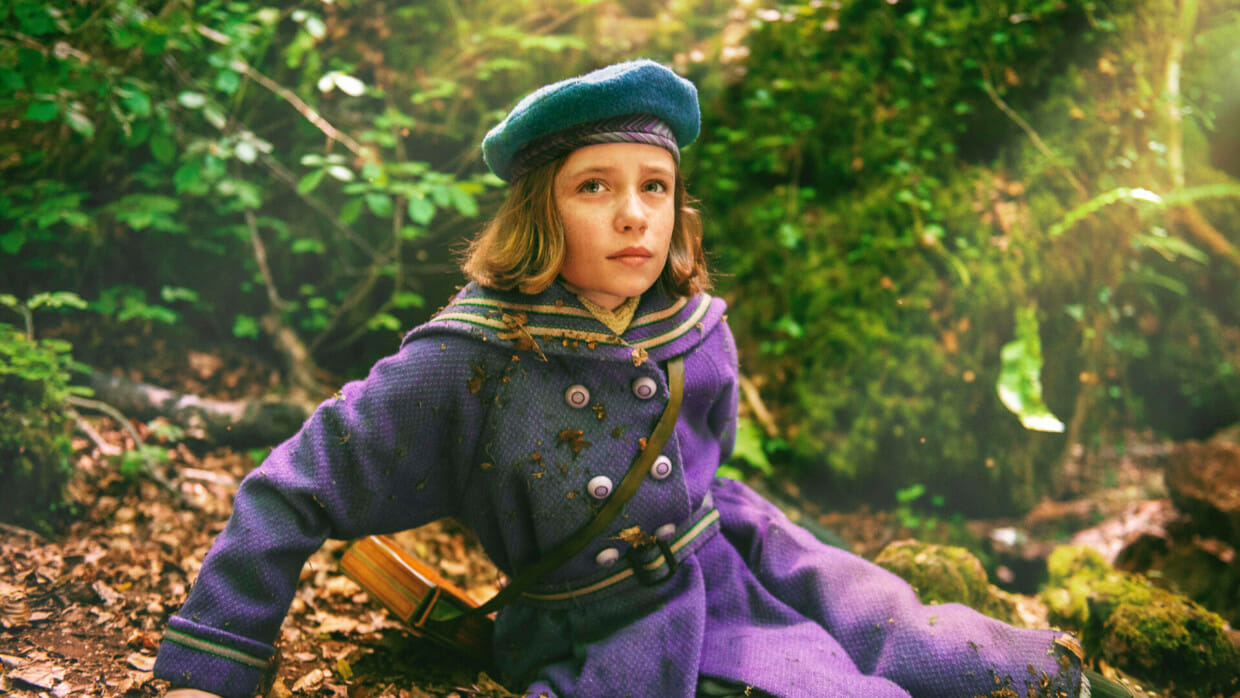 A troubled orphaned girl is sent to live with her uncle – and finds something magical hidden in his home. The latest adaptation of the beloved Frances Hodgson Burnett novel, starring Colin Firth and Julie Walters. Watch now »
Recommended for ages 11+*
In Season 2 of Are You Afraid of the Dark?, The Midnight Society returns with a new set of storytellers, and a terrifying new tale about a cursed seaside town that's being haunted by a mysterious figure named the Shadowman.
Nominated for a Fangoria Chainsaw Award for Best Series, this hit Nickelodeon show has a 100% critics' rating on Rotten Tomatoes. Common Sense Media gives it five stars, calling it, "Shivery, quivery fun for tweens and teens who like scares," saying, "Most of what scares here is the power of suggestion… [but] the scares are real."
Season 2's cast includes Bryce Gheisar (The Astronauts, Wonder), Malia Baker (The Baby-Sitters Club), Joey Award winner Beatrice Kitsos (Child's Play) and Miranda Edwards (Snowpiercer, The Magicians, Dirk Gently's Holistic Detective Agency).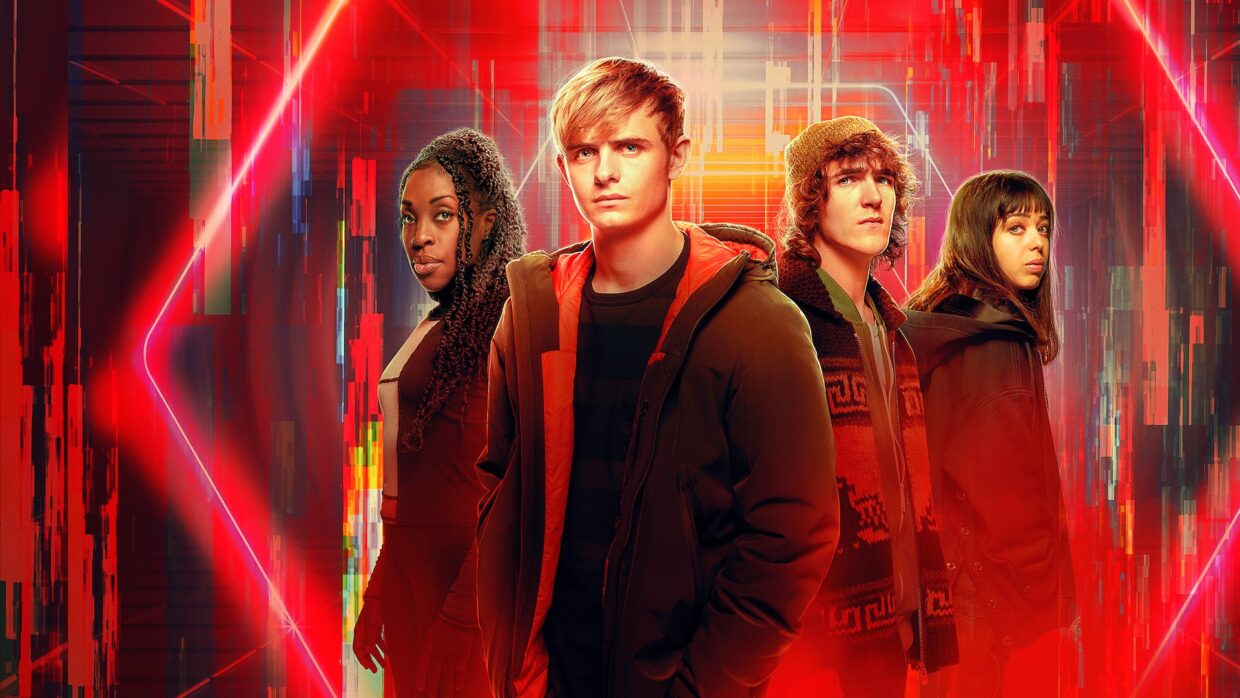 Teenaged spy Alex Rider joins forces with MI6 to uncover the link between two dead billionaires and a remote boarding school called Point Blanc. Based on the bestsellers by Anthony Horowitz. Watch now »
* All age recommendations from Common Sense Media
---
More quality kids' content
---