27 June 2023
Nick Ndeda on playing the bad boy on Second Family: "It's a wild ride"
Nick Ndeda hasn't had his big moment on screen since 2018, when he played a rookie paramedic racing against time to save a road accident victim in Kevin Njue's AMVCA-winning film 18 Hours. But now, he takes on the role of Tehi, a "problem child" of the wealthy Gatehi-Lang'at family in the Showmax Original telenovela Second Family.
"This character has the potential to be the biggest moment of my acting career because of the length of the show," Ndeda says.
Tehi is the firstborn son of the family, reckless and entitled, with too much money and no idea how to spend it, except on women and drugs.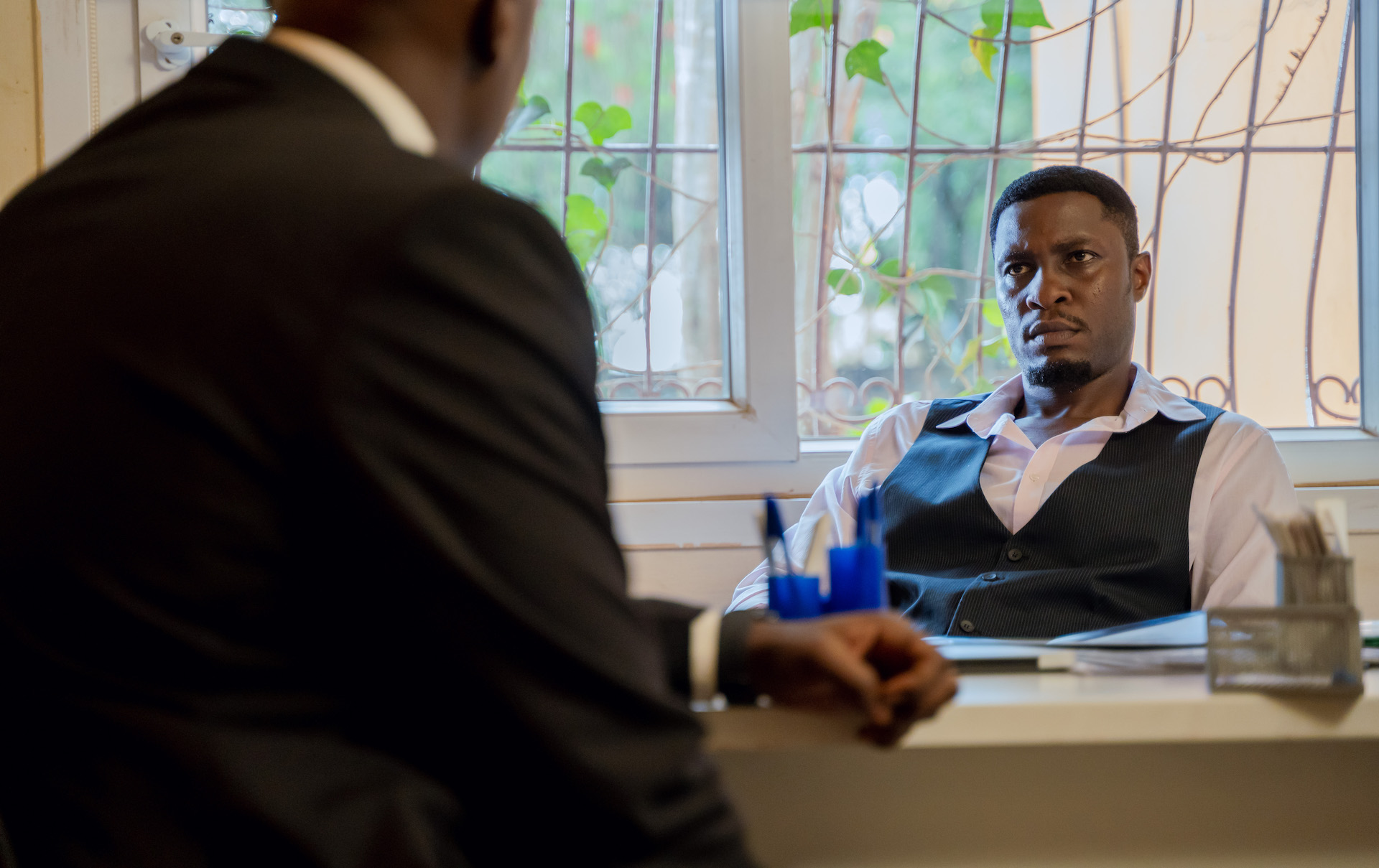 Ndeda describes him as a caged spirit riddled with guilt that he only seems to manage through a colourful, hedonistic lifestyle. "On the upside, a tormented soul makes for a fun personality, most times," he says.
Watch the trailer for Second Family
Ndeda shares more about getting back on screen, the complexity of his character and his moments of attempting to serenade Mumbi Maina and Mary Mwikali on screen.
You're famously known for your iconic voice on radio. Where would you say you feel most at ease – radio or screen?
Believe it or not, I am most at ease on stage doing theatre. But the trick I employ is I relate the rest to being on stage. Radio is, after all, theatre of the mind, and screen is like a stage only smaller on the delivery but big on the expression and emotion. So it all works out perfectly for me.
This is your first lead role in a while. How has the experience been so far, getting back out there in such a big way?
The experience on set has been amazing. I have reunited with actors whom I can call friends and met new ones who have fast become family. It really is like a family on the set of Second Family. The cast and crew all gel so well because we all share a vision: to create a game-changing show not just for Kenya but for Africa as a whole.
Would you say Tehi is the black sheep of the Gatehi-Lang'at family? How does it feel to play such a character?
Tehi is definitely the black sheep of the family. It is fun playing the role because it's less about playing the "bad guy" and more about playing a misunderstood character, who articulates his frustrations in not so correct ways.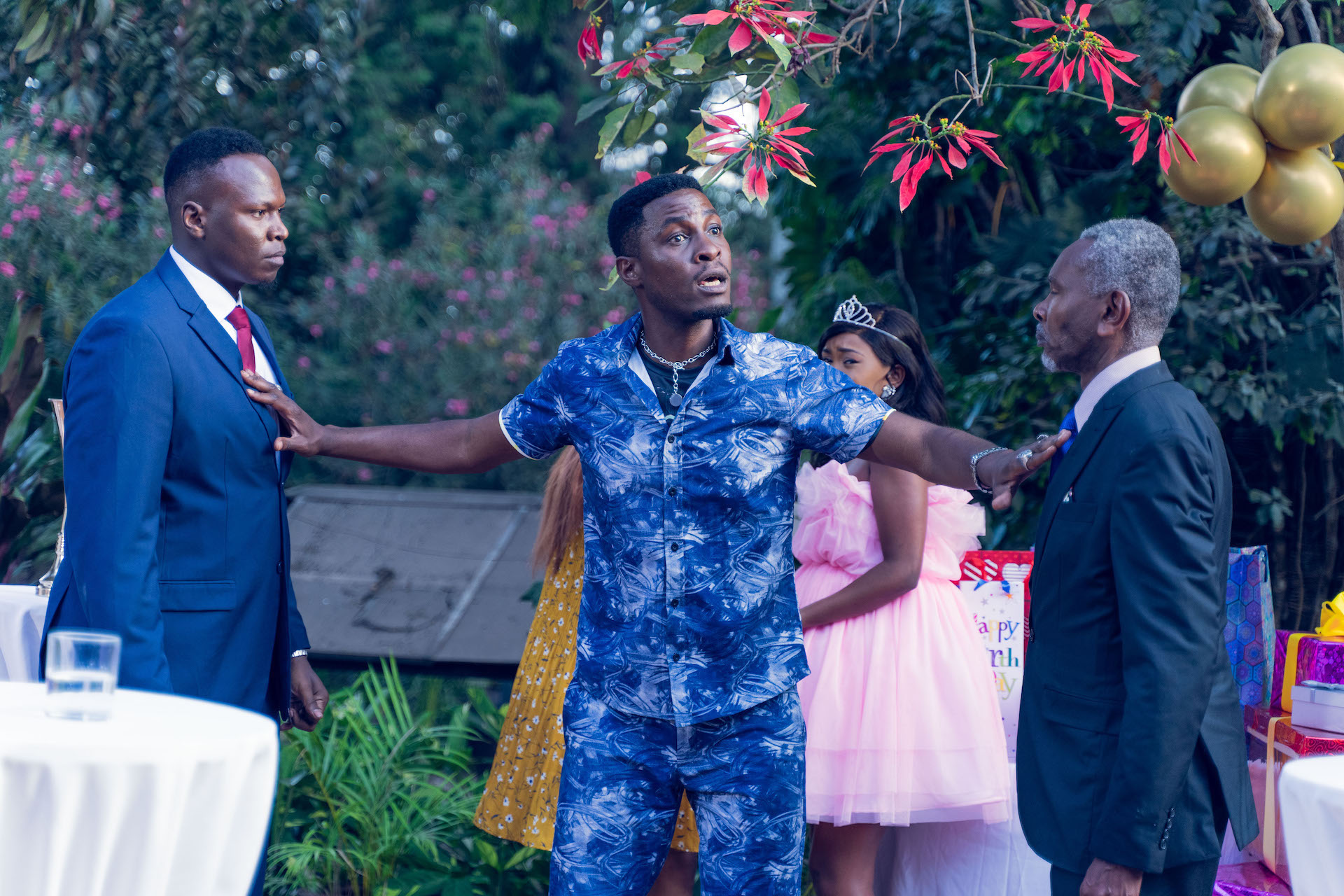 What would you say motivates a character like Tehi?
Tehi is motivated by devotion. This may sound ambiguous but I believe that everything Tehi does, whether deemed good or bad by others, is because of his devotion to that person, or that idea, or that cause. He is so complex. I'm still understanding new things about him everyday. He's such a rollercoaster.
There's a raunchy car scene in episode 1 where Tehi is involved with the wife of the MP, played by Mary Mwikali. How did you prepare for that?
Shout-out to Mwikali. She is more than a friend; she's my homie. We've worked together for almost a decade, gotten drunk together, and shared great heartfelt conversations over the years. Filming that scene was one of the easiest and funniest scenes thus far. We respect each other's boundaries and, as artists, we did what we had to do.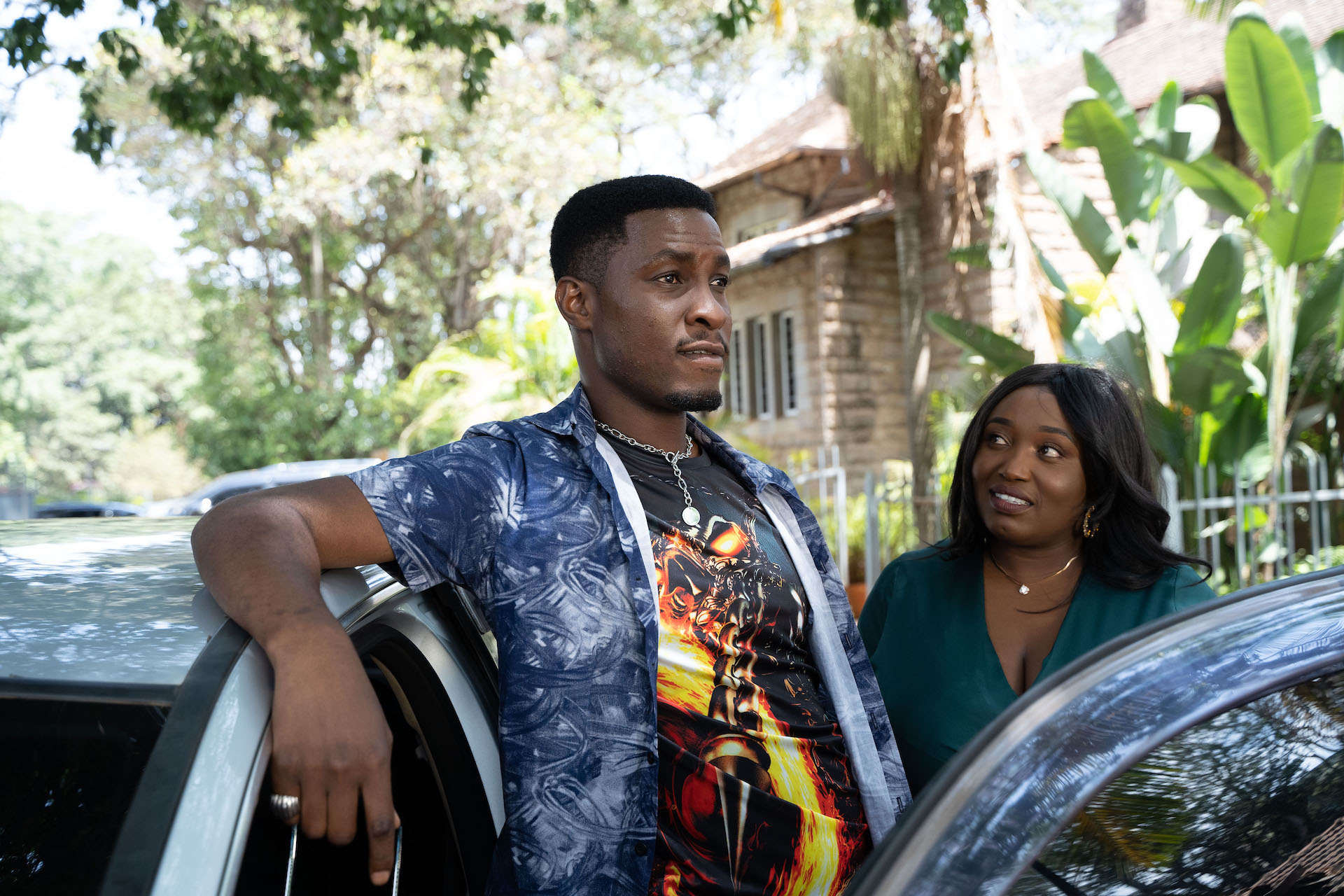 How many takes did it take to get the scene right?
I can't remember. Not that many, but what I do remember was that we did a lot of takes because of noise interference from the road, and there were vehicles that held up the shoot. Our performance only kept getting better with each new take.
Overall, how did you mentally prepare for the role of Tehi?
Fortunately, before filming began, we had a chance to sit down with the writers, Mkamzee Mwatela and Annette Shadeya, and we discussed the character's arc in the story as well as the backstory that helped mould Tehi. However, because of the nature of the show (being a telenovela), Tehi is constantly evolving. So, I am still peeling new layers of him with every three or four episodes we shoot, and I allow room for him to grow. It's so exciting to see and to experience.
Tehi is very smooth with the ladies, and there's a hilarious scene where he tries to hit on Mumbi Maina's character Katherine and fails at first attempt. Do you think he has a chance?
Listen, Tehi said he's up for a challenge. As Nick, I'm like "Does he stand a chance?" and then I hear Tehi in my ear, saying, "Dare me!"
Where would you want Tehi's story to go as the show progresses?
As long as the show runs, for starters. On a serious note though, I really want to have the audience eventually see the devotion to the things that cause him to have such a dramatic life. I understand and love that Tehi is seen as the "bad boy" but I think he's the least bad person in this twisted web that is the Gatehi-Lang'at family. I know his ride is only getting wilder and I am here for it.
Catch Second Family on Showmax, with new episodes releasing every Wednesday to Friday.