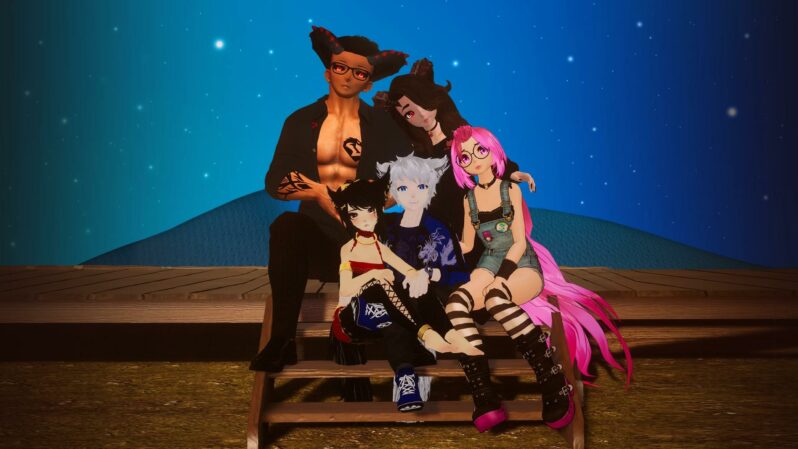 By TVPlus on 13 September 2022
The best documentaries about our online lives
Browse all series now
Let's face it: Our lives are connected digitally. Social media, WhatsApp, Google, data, apps and gaming are huge parts of most people's loves. And in some cases, it's their reason for living…
The advancement of tech has given us so many tools to navigate through the world and in society; it's even brought love to singletons searching for a partner in the form of dating apps. But where do you draw the line with spending time in the virtual reality and the real world? That is the big question.
There are a lot of cons but at the same time a lot of pros when you plug into the internet, and if you're in need of some enlightenment then Showmax is the best place to be to learn more, with these epic HBO documentaries that showcases the virtual and real-life reality of the internet.
Get ready for a bumpy virtual ride in this utterly unique documentary filmed entirely in virtual reality (VR), complete with avatars, plotlines and interviews.
Amazing stories of love, loss and unexpected connections are told within the world of VR where you can be anything you've ever want, like a cat dominatrix diva or a horned little devil. It's an eye-opening look at the people society labels as nerds or oddballs.
Want to know how real these people's experiences are? Listen when they speak – you can hear the emotion in their voices.
Instagram, baby! It's time to upload those pics, videos, Reels and become the best influencer you can be, building those followers by the thousands! That's life for a lot of people right who're making millions from posting their content on social media platforms. But can just anybody become an influencer and become rich and famous? Or is that reserved for a few elite?
This doccie peels away at the influencer fame by creating a social experiment in which an actress, a fashion designer and an estate agent try to become social media influencer stars by buying fake followers and bots to boost their popularity.
The things you're going to see are so hectic that you may just close your Instagram accounts and consider doing safer, less mentally taxing things … like kissing tarantulas or giving free dental check-ups to Great White sharks.
This doccie puts the spotlight on the online dating world, dating websites and apps, and how they helped – or didn't help – in five different cases.
The participants include a woman named Kim who packed a wedding gown in her suitcase as she flew to Prague to marry a man she'd only met and communicated with online. Anyone else smell those catfish vibes?
Then there's Dave, who's met hundreds of women on various sites before having to reveal a physical shortcoming. Beth, who was nearing her 30s, was ready to give up on love until she went online, and Ryan googled the word "gay" to figure out who he was. Jonas, meanwhile, used an avatar on a site called Second Life to get a new look at love and change his life forever.
This film isn't for sensitive viewers as the filmmaker Valerie Veatch (known for her 2012 doccie Me At The Zoo, which is also about the internet and social media) goes deep into what an internet addiction looks like, especially in Asia where online gaming is a huge part of life.
Valerie shines the light on a South Korean couple (this really happened) whose infant daughter died suffering malnutrition because her parents simply abandoned her in favour of playing video games online.  It's a tragedy that could've and should've been prevented, but digital addiction is a real and very common problem that can no longer be ignored.
But here's the kicker: You get to make the choice when it comes to your online behaviour. It's on you, whether you choose to keep clicking or find a new way to live your life…