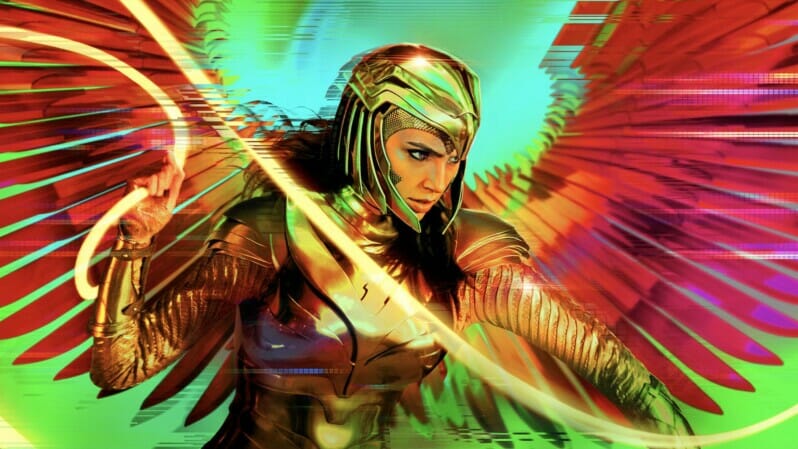 4 January 2022
Wonder Woman 1984 + more superhero movies to stream
Browse more movies
Looking for a superhero fix? Here's our pick of the best to stream on Showmax now.
The follow-up to Batman vs Superman: Dawn of Justice, this movie is director Zack Snyder's cut of the 2017's Justice League. While he was the original director of that film, he handed over the reins to Joss Whedon after the death of his daughter. Mixed reviews led to HBO commissioning a recut, and the return to Snyder's darker, grittier version.
The death of Superman triggers the reactivation of the Mother Boxes, millennia-old world-destroying devices. This sparks the interest of Darkseid and his Parademon army who know the Mother Boxes are the key to their conquest of the world. To fight them, Batman and Wonder Woman attempt to assemble a team of metahumans, including Cyborg, Aquaman and The Flash.
With director Patty Jenkins back at the helm and Gal Gadot returning in the title role, Wonder Woman 1984 fast forwards to the 1980s as the DC superhero faces two all-new foes: Max Lord (Critics Choice nominee Pedro Pascal from The Mandalorian) and The Cheetah (Oscar nominee Kristen Wiig from Bridesmaids).
Halle Berry shows off her skills in this fantasy film based on the comic book character. An ordinary woman inherits cat-like abilities and is quickly drawn into a world of crime.
The Man of Steel and the Dark Knight face-off in an epic battle in this much-anticipated superhero epic from director Zack Snyder.
Joaquin Phoenix gives a brilliant performance, earning him an Oscar. Shunned by society, a socially inept clown finds solace in being Gotham City's most wanted man.
The 10th-biggest box office hit of 2020 globally, Birds of Prey (And the Fantabulous Emancipation of One Harley Quinn) is a twisted tale told by Harley herself, as only she can tell it. After splitting with the Joker, Harley Quinn joins superheroes Black Canary, Huntress and Renee Montoya to save a young girl from an evil crime lord.
In their four-star review, The Observer hailed Birds of Prey as "the movie equivalent of a fairground ride with all the bolts loosened and the safety booklet blazed long ago when someone ran out of Rizlas."