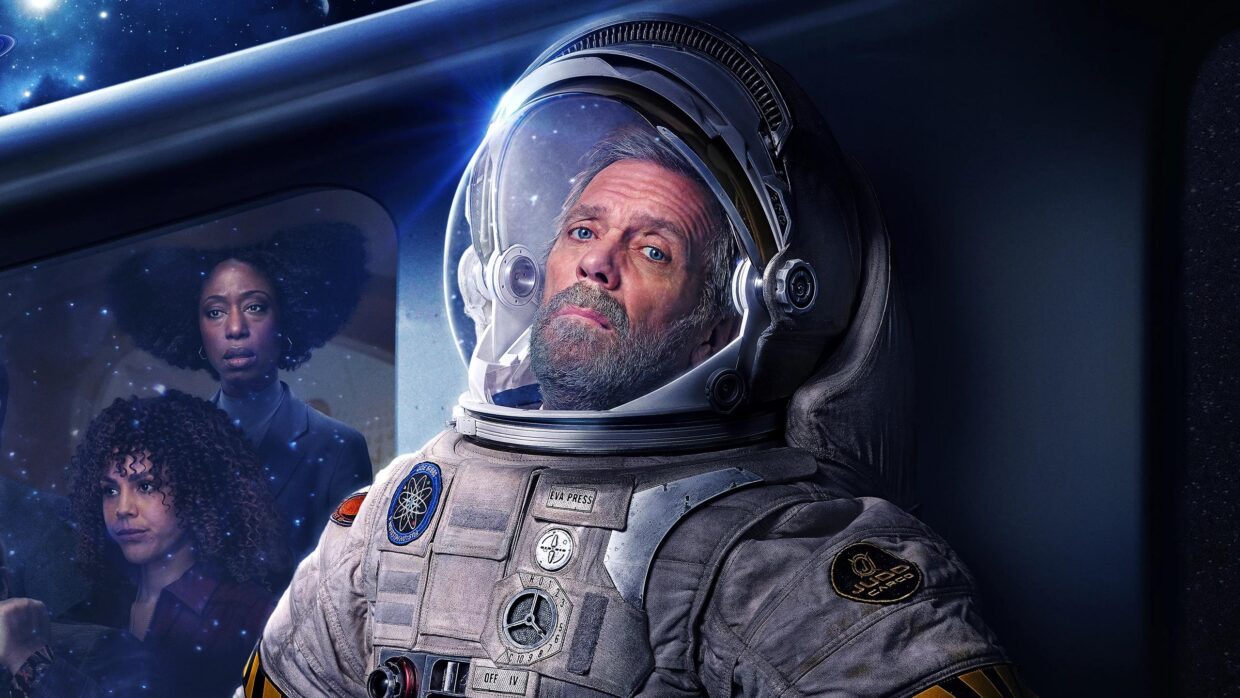 26 September 2023
Avenue 5 S2
Captain Clark's space cruise ship has been thrown off course, making its eight-week scenic flip around Saturn a life-threatening years-long journey back home to Earth.
As Season 2 begins, Avenue 5 is on course for a close encounter with the sun, while the captain is still trying to work up the courage to tell his passengers the truth about their "adjusted" ETA. Meanwhile, back on Earth, Judd Mission Control is under threat, and a planned rescue mission drums up less support than a TV dramatisation of the events aboard the ship.
10-time Emmy nominee Hugh Laurie (House M.D.) stars as Clark, opposite the likes of Kids' Choice winner Josh Gad (Olaf in Frozen), Screen Actors Guild nominee Zach Woods (The Office, Silicon Valley) and Nigerian-born BAFTA nominee Nikki Amuka-Bird (Knock at the Cabin, Old). BAFTA nominee Leila Farzad (Naomi in I Hate Suzie) joins the cast this season as Clark's love interest, Elena.
From Oscar-nominated creator Armando Iannucci (Veep), Avenue 5's Season 2 has an 89% critics' rating on Rotten Tomatoes, with Decider praising the show's "manic absurdity" and "stream of jokes hurling along at roughly the speed of light".