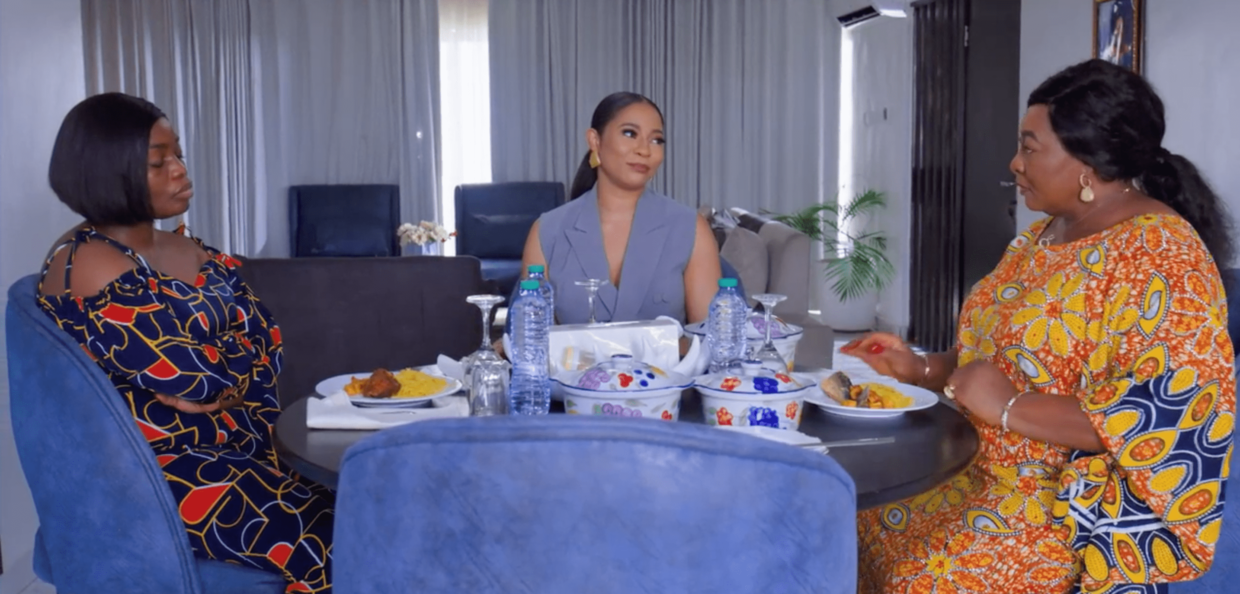 21 November 2022
Flawsome episode 2 recap: "Society favours men"
The second episode of Flawsome opens with trouble.
Senator Jubril reprimands Dolapo after the conversation with his wife, in which she called him a scum, leaks.
"I am done dealing with you; you are incompetent and worthless to me," the senator mentions angrily.
"That is why I prefer dealing with men. Women will always talk, they talk too much!"
Watch the Flawsome trailer
Just as the senator leaves, she gets a call informing her Ramat has been arrested and the police won't allow her husband to see her. Ramat's offence is trying to take down Madam Rose's human trafficking venture all by herself, an honourable but naïve move. Dolapo goes to rescue her, but the policeman at the reception won't budge until she calls a favour from a client.
After rescuing Ramat, Dolapo heads to work only to hear Ifeyinwa missed out on the CEO position. After a chat with the other girls on the matter, she visits Ifeyinwa, who is at home with her mother. She is hurt. Her father's decision to overlook her is bewildering. Dolapo offers stupid jokes to comfort her, but her sadness looms. The only person happy about this is her mother, who lost her husband to the company. She points out that perhaps her father wants a more enjoyable life for her.
"Listen, your father died slaving away for that company, and I do not want the same thing to happen to you," she says, as they sit to eat.
"He got away with it because society favours men, whereas ambition does not work for women. Besides, you need to start thinking of getting married."
Ifeyinwa leaves when the conversation switches to marriage and men. Dolapo is left to deal with the rest. If you have been around Nigerian mothers and spinsters at dining, you can tell how the prayer that precedes the meal went.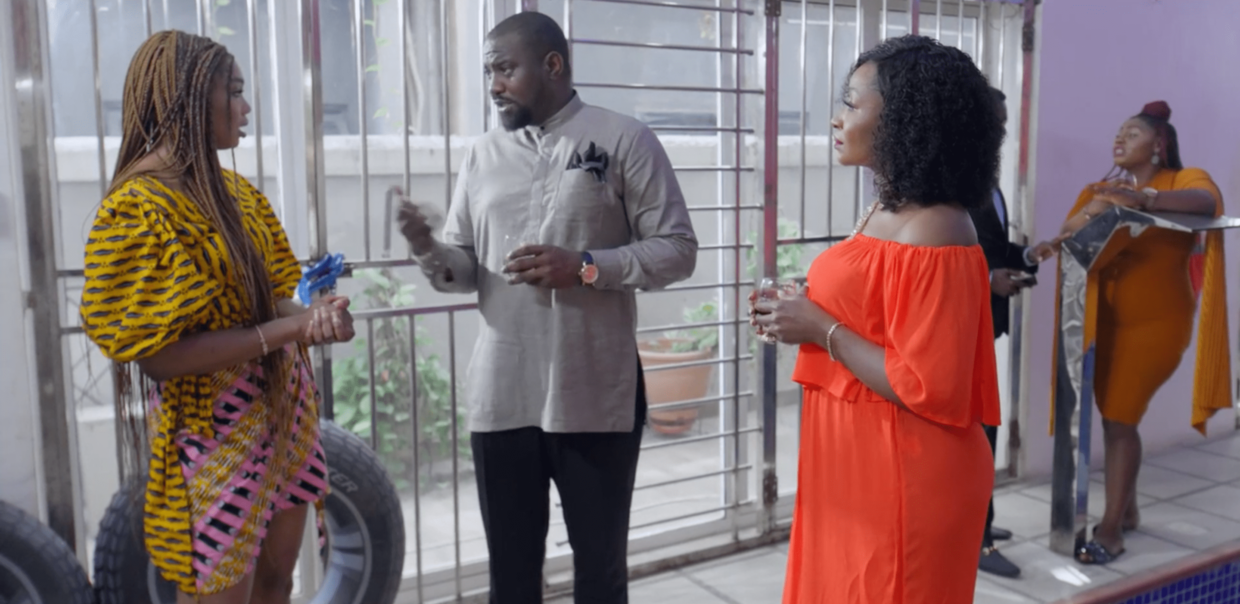 Elsewhere, Ivie is also experiencing men drama as she encounters Tersei's ex-wife at his daughter's birthday party and gets some excellent advice: "Run away from this one, he is a heartbreaker. Trust me, I would know. I was married to him for nineteen years."