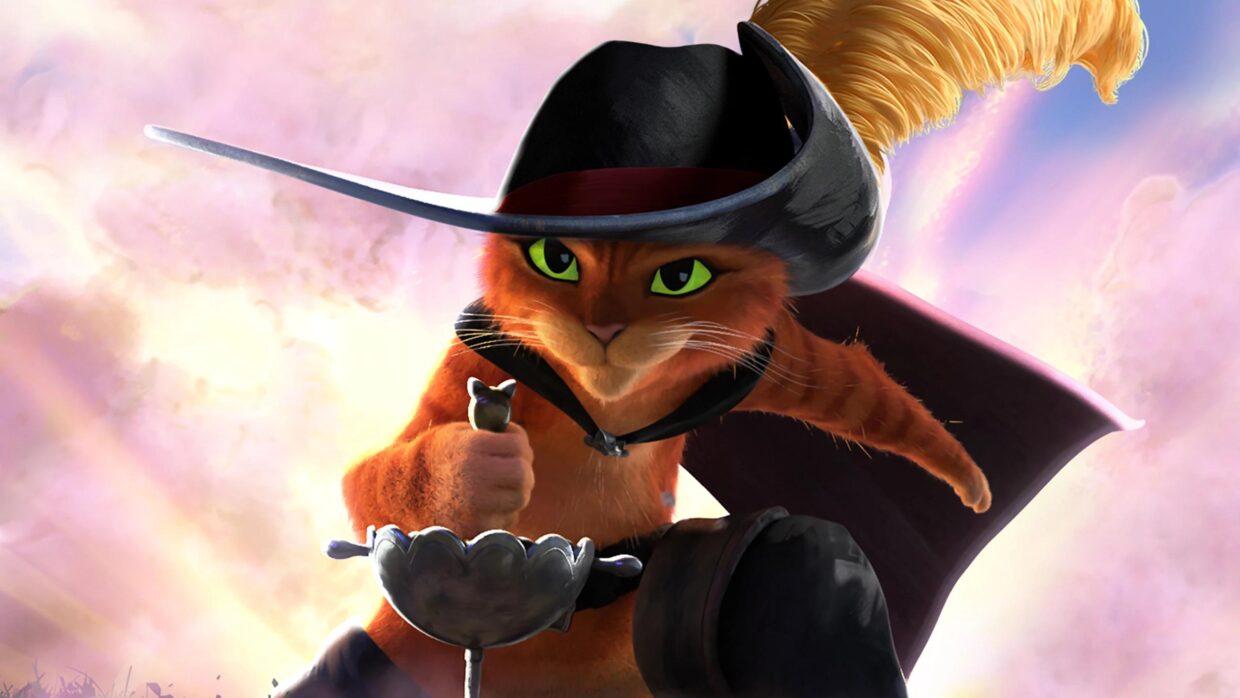 24 July 2023
Puss in Boots: The Last Wish (2022)
When Puss in Boots discovers that his passion for adventure has taken its toll and he has burned through eight of his nine lives, he sets out on an epic journey to restore them in Puss in Boots: The Last Wish.
Nominated for a 2023 Oscar (plus a BAFTA, a Golden Globe, and a Critics Choice Award) for Best Animated Feature Film, the DreamWorks animated adventure is the sixth instalment in the beloved Shrek franchise and the long-awaited sequel to the 2011 spin-off movie, Puss in Boots. AV Club calls it, "easily the best film in the Shrek franchise."
Antonio Banderas (Indiana Jones and the Dial of Destiny, Spy Kids, The Mask of Zorro) reprises his role as the swashbuckling Puss alongside fellow Oscar nominee Salma Hayek (Eternals, The Hitman's Wife's Bodyguard), who was nominated for a 2023 Kids' Choice Award for voicing Kitty Softpaws, and Golden Globe nominee Wagner Moura (Shining Girls, Narcos), who was nominated for an Annie Award for voicing the Wolf.
Directed by Oscar nominee Joel Crawford (The Croods: A New Age, Trolls Holiday), The Last Wish was the tenth biggest box office hit of 2022 and has a 95% critics' rating on Rotten Tomatoes, where the critics' consensus says, "The smart, sweet, and funny Puss in Boots: The Last Wish proves some franchises only get better with age."