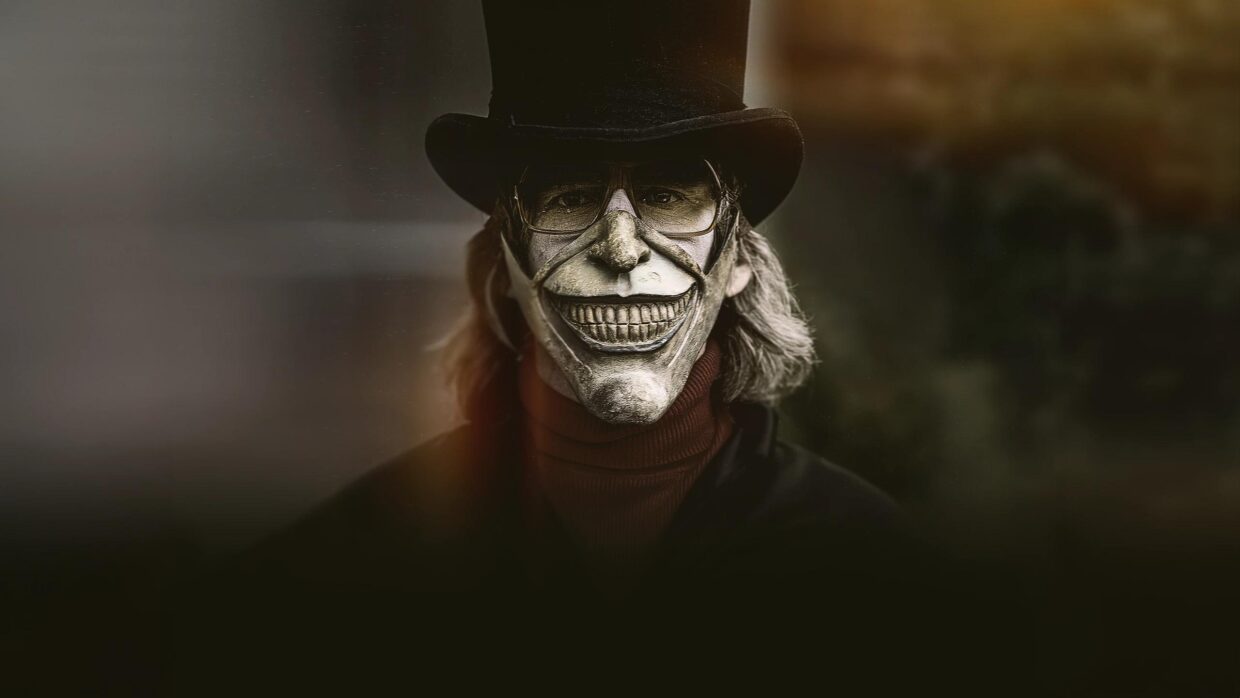 14 August 2023
The Black Phone (2021)
Set in the late 1970s, The Black Phone stars four-time Oscar nominee Ethan Hawke (The Northman, Before Midnight) in the most disturbing role of his career as a sadistic killer who kidnaps Finney, a shy but clever 13-year-old boy.
Trapped in a soundproof basement where screaming is of little use, Finney finds a lifeline when a disconnected phone on the wall begins to ring and he discovers that he can hear the voices of the killer's previous victims, who are dead set on making sure that what happened to them doesn't happen to Finney.
Produced by Oscar-nominated horror legend Jason Blum (Get Out, The Invisible Man), The Black Phone was the third highest-grossing horror film of 2022, with an 83% critics' rating on Rotten Tomatoes.
As Finney, rising star Mason Thames won at this year's Fangoria Chainsaw Awards, where young fan-favourite Madeleine McGraw (Young Hope in Ant-Man and the Wasp ) beat Hawke for Best Supporting Performance.
Based on a short story by Stephen King's son, award-winning author Joe Hill (Heart-Shaped Box, NOS4A2), The Black Phone also won the 2023 Chainsaw Award for Best Wide-release Film, as well as Best Screenplay for C Robert Cargill and co-writer and director Scott Derrickson, the team behind Marvel's Doctor Strange and the Sinister movies. The Black Phone was also nominated for 2023 Critics' Choice Super Awards for Best Horror Movie and Best Actor in a Horror Movie (Hawke).