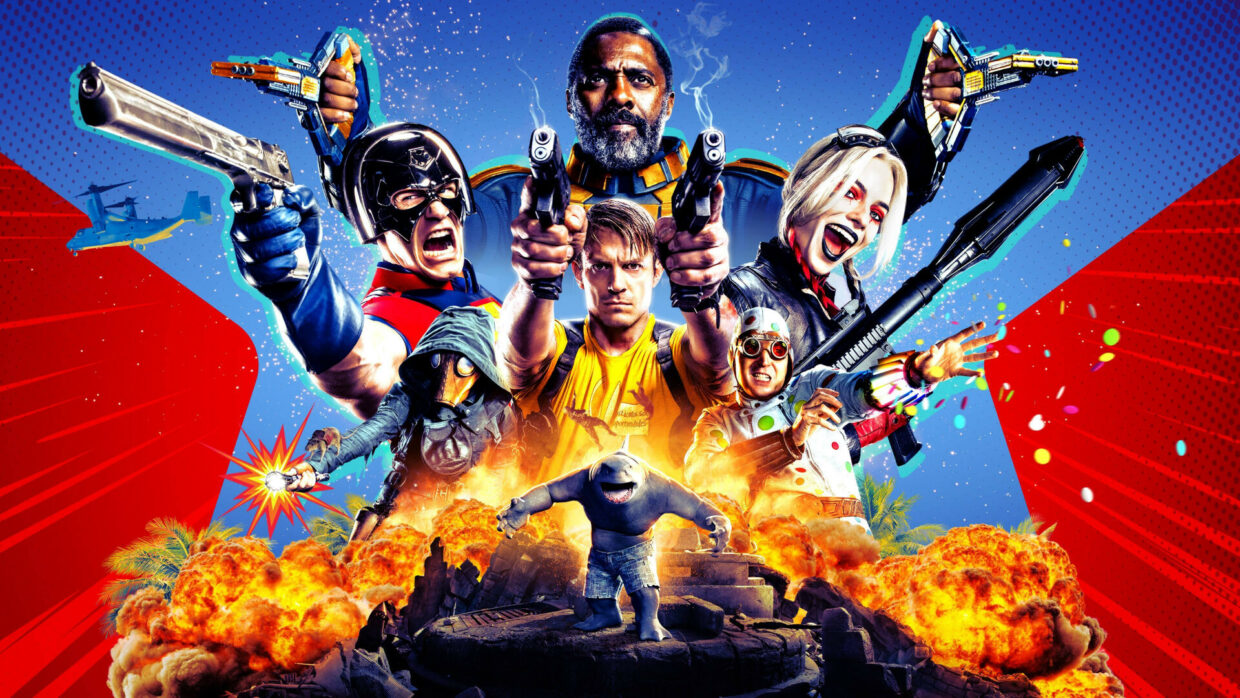 10 October 2022
The Suicide Squad (2021)
Welcome to hell – AKA Belle Reve, the prison with the highest mortality rate in the US of A. Where the worst supervillains are kept and where they will do anything to get out – even join the super-secret, super-shady Task Force X.
Today's do-or-die assignment? Assemble a collection of cons, including Bloodsport, Peacemaker, Captain Boomerang, Ratcatcher 2, Savant, King Shark, Blackguard, Javelin and everyone's favorite psycho, Harley Quinn. Then arm them heavily and drop them (literally) on the remote, enemy-infused island of Corto Maltese. Trekking through a jungle teeming with militant adversaries and guerrilla forces at every turn, the Squad is on a search-and-destroy mission with only Colonel Rick Flag on the ground to make them behave…and Amanda Waller's government techies in their ears, tracking their every movement. And as always, one wrong move and they're dead (whether at the hands of their opponents, a teammate, or Waller herself). If anyone's laying down bets, the smart money is against them—all of them.
The 25th biggest box office hit of 2021 globally, The Suicide Squad was nominated for four Critics Choice Super Award in 2022: Best Superhero Movie, Best Actor (John Cena as Peacemaker and Idris Elba as Bloodsport) and Best Actress (Margot Robbie as Harley Quinn).