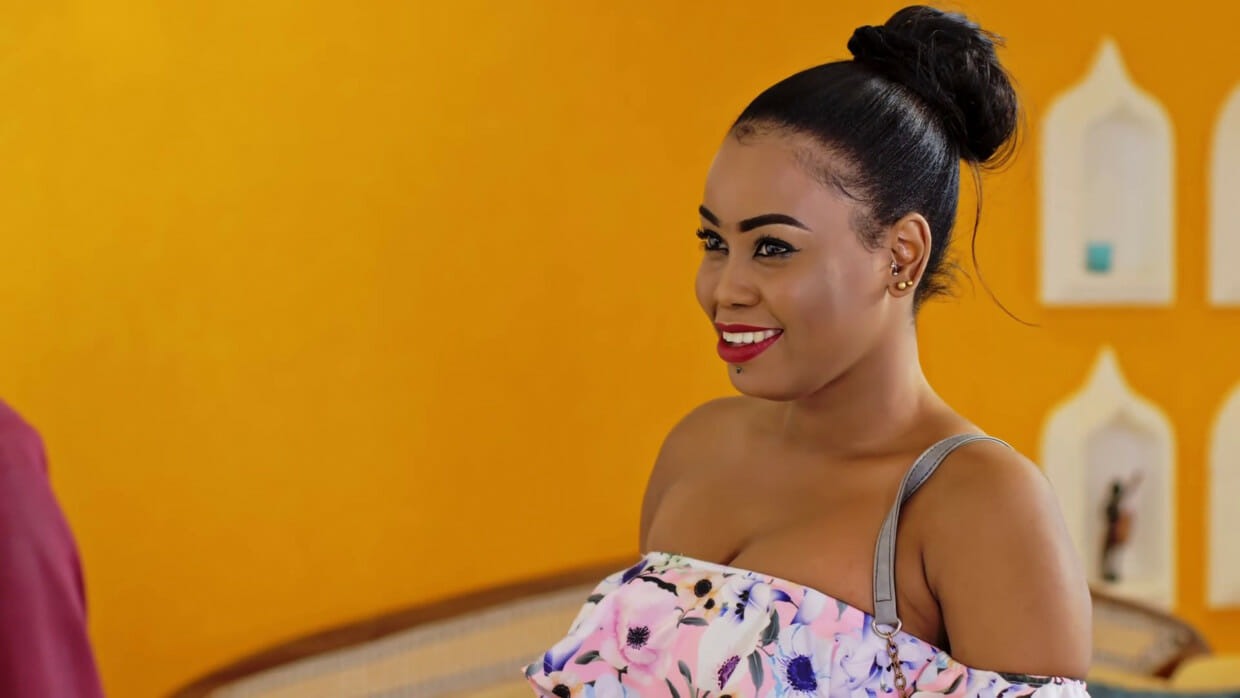 10 August 2020
Trisha Khalid is risky and daring in Swahili telenovela Kovu
When Ruby Haze steps out of the family chopper and takes in her surroundings in the first few minutes of the Swahili telenovela Kovu, we know for sure that she's going to be trouble. It doesn't take long for her to reveal who she is – the kind of woman who doesn't mind flaunting her beauty and seducing her way to get what she wants.
Kovu, which airs weekly on Showmax and Maisha Magic Plus, follows Jaffar Haze (played by Ken Ambani) and his family through their well-kept secrets, lies and turmoil as they adjust to their new life after relocating to Kenya from Tanzania.
Ruby the risk-taker
The most headstrong and impulsive of Jaffar's children, Ruby is a character that's almost impossible to tame, to the extent that Trisha Khalid, the actress who portrays her sometimes finds it hard to keep up.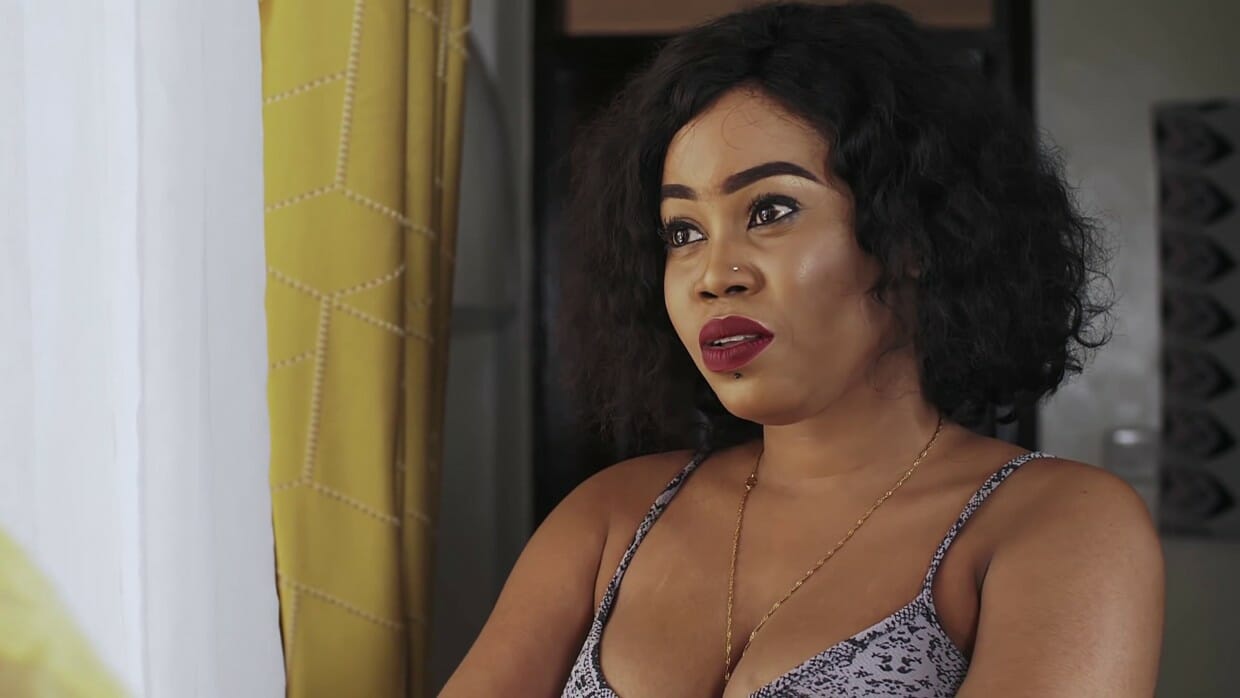 "The most challenging thing, this far, about playing Ruby has been trying to maintain her realities, which are a bit exaggerated in real life from my perspective as Trisha. Striking that balance between her world and Trisha's has been quite a task but I have come to love it because it's the challenges that make this experience exciting."
In Trisha's hands, Ruby has a magnetic screen presence that only heightens the troublemaker that she is. She's bad enough to scheme against her own sister or falsely accuse a man who rejects her of assault but she's not a villain, although, with the right kind of motivation, she could be. Trisha describes her as a gutsy character who loves to take risks, and who embodies the things we would rather not talk about, without fear of being judged.
Gusty and impulsive
"I like her guts and her impulses. It's very interesting because life is all about taking risks, and Ruby does take risks." A lot of risks actually, if you count the number of times someone has paid for her mistakes or the times she's had to be saved from dangerous situations by her family.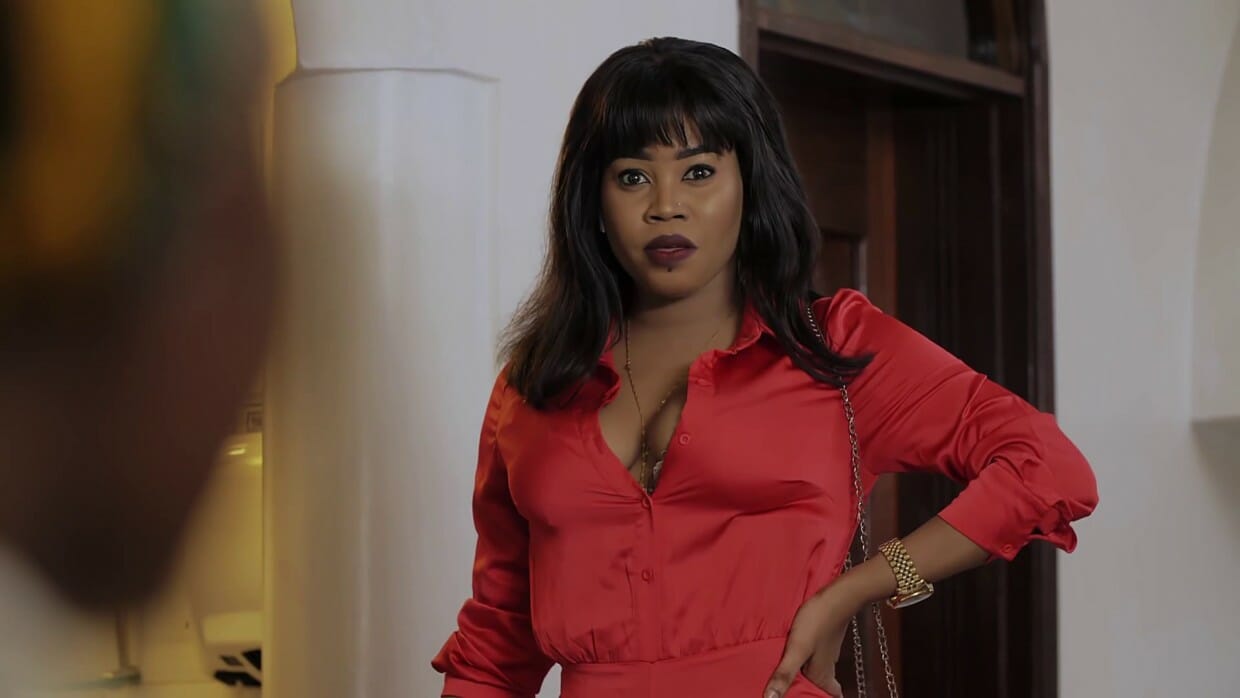 It's this boldness that attracted Trisha to this role even though, at first, she thought Ruby was an impossible person to play. "I found her too much and too full of herself, and high-maintenance in everything. It's like she lived on the moon."
Ruby is Trisha's first acting role; she's one of the many young, talented fresh faces who producers like Lulu Hassan and Rashid Abdalla are banking on to help tell their dramatic Swahili stories that have become a staple in Kenya.
"It's inspiring that they (Lulu and Rashid) are giving opportunities and taking a huge risk on young and fresh stars who have never been in the industry before," Trisha says.
It's an opportunity that has catapulted Trisha from an Instagram star to one of the most beloved actors in Kenya at the moment. She is surprised by how Ruby has been overwhelmingly received by fans.
More like Kovu
"Honestly I didn't expect Ruby to receive this much love. I didn't like her at first, and so I didn't think she would be liked by many people but it is what it is. She's a character that people love to hate"
And while Ruby has jump-started her acting career in the right direction, Trisha is looking to explore other places her acting skills could take her. "In future, I want to play something different from Ruby because I'm an actor and I'd love to explore the skills I've learnt this far."
Catch Kovu on Showmax