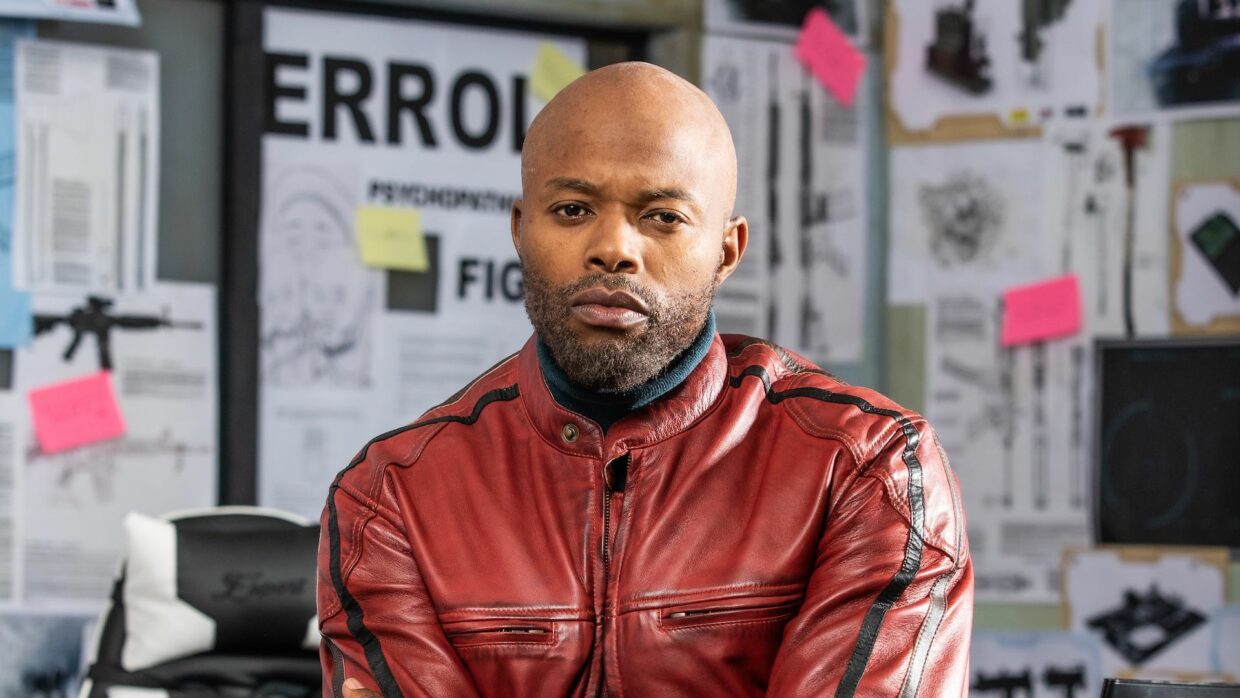 27 May 2022
What to watch on Showmax in June 2022
Showmax Original Pulse, one of the Hollywood Reporter's buzziest upcoming series, will be freaking you out in June. Plus, prepare for an incredible crop of new international series: the story of Magic Johnson and his magical Lakers team in Winning Time: The Rise of the Lakers Dynasty, and Peacemaker, a DC Extended Universe series starring John Cena. While you're in the DC Universe, catch Zach Snyder's Justice League, streaming from 16 June.
Showmax Originals
Pulse S1 | Binge from 23 June
Picked by The Hollywood Reporter as one of the 25 buzziest series at this year's MIPTV, Pulse is about an international group of game creators who discover that survival is no longer just a game when an electromagnetic pulse bomb fries every electrical circuit in their office high-rise – and people's heads.
Pulse stars SAFTA winners Tarryn Wyngaard (DAM) and Thapelo Mokoena (Trackers), as well as Sven Ruygrok (Spud's Rambo) and two-time Silwerskerm winner Carel Nel (Raised by Wolves), with cameos from the likes of multi-award-winners Albert Pretorius (Nêrens, Noord-Kaap) and Laré Birk (Dominee Tienie), as well as stage and screen legend Frank Opperman (Nêrens, Noord-Kaap).
The survival horror story, which is directed by multi-award-winner Salmon de Jager (Dominee Tienie, Free State) and produced by Emmy winner Steve Lanning (Secret Garden), is set in a world created by SAFTA-winning production designer Waldemar Coetsee (Toorbos, Meerkat Maantuig) and brought to life by the visionary VFX team of Laurent-Paul Robert (The Dark Knight Rises) and Hilton Treves (Tomb Raider, Blood Psalms).
Shot in South Africa and Mauritius, the Showmax Original is the result of an international collaboration between global production and finance company Media Musketeers, UK-based ForLan Films and SA's Red Mirror, co-produced with MediaPro.
---
International Series
Among Rotten Tomatoes' Most Anticipated Series of 2022, Winning Time: The Rise of the Lakers Dynasty dramatises the professional and personal lives of the players and coaches of one of sports' most revered and dominant dynasties – a team that defined an American era, both on and off the basketball court.
Already renewed for a second season, the HBO sports drama has an 84% critics rating on Rotten Tomatoes, where the critics consensus says, "Gleefully excessive in both form and function, Winning Time pairs a larger-than-life roster of characters with whiplash style to deliver an absolute slam dunk."
The star-studded cast is led by Oscar nominee John C Reilly and Jason Clarke (Mudbound), along with newcomers Quincy Isaiah and Solomon Hughes as Magic Johnson and Kareem Abdul-Jabbar respectively. DeVaughn Nixon (Snowfall, Runaways) plays his real-life father, NBA star Stormin' Norman Nixon.
Westworld S4 | Weekly from 27 June | Express from the US
One of Rotten Tomatoes' most anticipated series of 2022, Westworld is a dark odyssey about the fate of sentient life on earth. As Rotten Tomatoes says, " We have no idea what's in store for Westworld's fourth season, which is exactly how the producers of the sci-fi killer-robot series like it. Will it finally come to war between humans and AI? No idea…" But, they add, "The previous three Certified Fresh seasons have us hooked for life."
The eight-episode fourth season brings back Thandiwe Newton in her Emmy-winning role as Maeve, as well as Evan Rachel Wood, Jeffrey Wright, and Ed Harris in their Emmy-nominated performances as Dolores, Bernard and The Man In Black respectively. Aaron Paul, Tessa Thompson, Luke Hemsworth and Angela Sarafyan are also returning, with Oscar winner Ariana DeBose joining the cast this season.
Inspired by the film written by Michael Crichton, Westworld has won seven Emmys to date. It has an 81% critics rating on Rotten Tomatoes.
Peacemaker | Binge from 1 June | First on Showmax
John Cena reprises his Critics Choice Super Award-nominated role as Peacemaker, the jingoistic killer fighting for peace at any cost – no matter how many people he has to kill to get it.
The hotly anticipated first series in the DC Extended Universe (with 30 million views for its trailers on YouTube), HBO's Peacemaker picks up where The Suicide Squad movie left off, with Peacemaker returning home after recovering from his encounter with Bloodsport – only to discover that his freedom comes at a price.
Created by multi-award-winner James Gunn (The Suicide Squad), the eight-episode series also stars Danielle Brooks (Orange is the New Black), Freddie Stroma (Harry Potter and the Half-Blood Prince), Nigerian-British actor Chukwudi Iwuji (Designated Survivor) and Robert Patrick (Perry Mason). Jennifer Holland reprises her role from The Suicide Squad as Emilia Harcourt and Steve Agee returns as John Economos. Plus, keep your eyes peeled for some 'super' cameos.
Recently renewed for a second season, Peacemaker has a 94% critics rating on Rotten Tomatoes, where the consensus says, "John Cena's still in solid form in Peacemaker, leading a bloody good time that gives writer-director James Gunn full permission to let his freak flag fly."
Station Eleven | Binge from 1 June | First on Showmax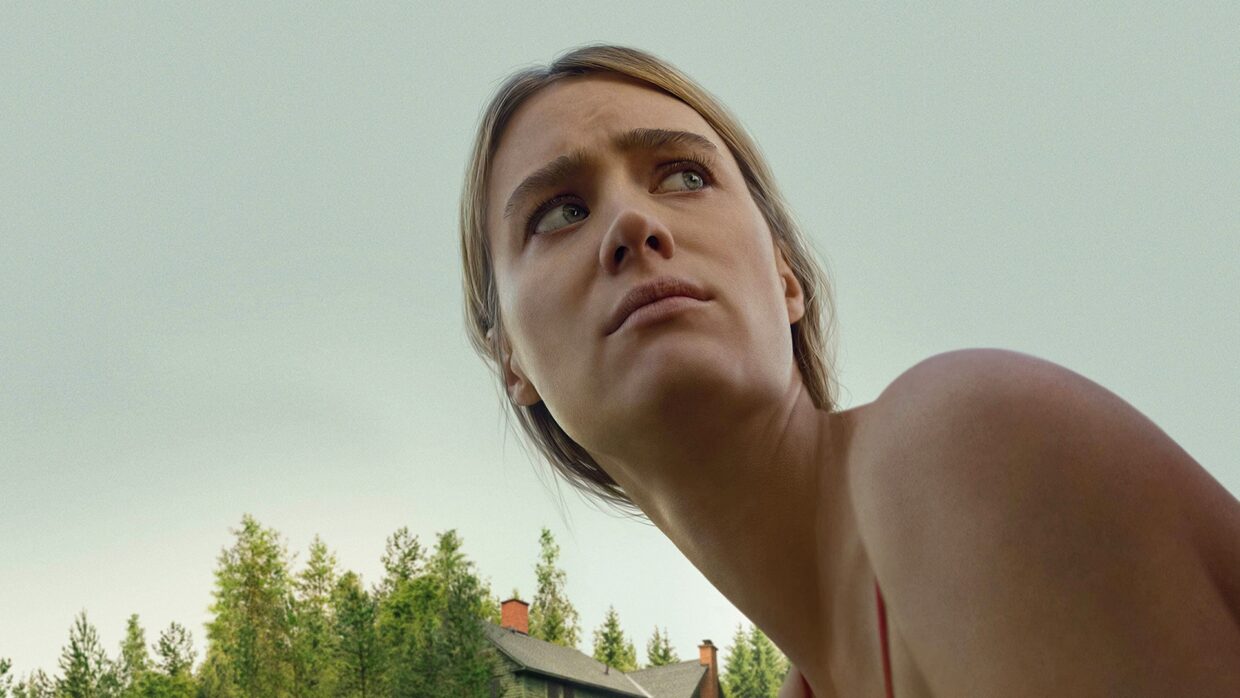 Named Best Science Fiction/Fantasy Series at the 2022 Critics Choice Super Awards, Station Eleven follows the scattered survivors of a devastating global pandemic as they attempt to rebuild the world anew and hold on to the best of what's been lost.
Based on the Arthur C Clarke Award-winning 2014 novel by Emily St John Mandel, the dystopian sci-fi drama has a 98% critics rating on Rotten Tomatoes, with the Observer saying, "Station Eleven is not about a pandemic, not really – it's about the way art, community, and family endure even after the end of civilization as we know it."
As Kirsten Raymonde, Mackenzie Davis (Terminator: Dark Fate) was named Best Actress in a Science Fiction/Fantasy Series at the 2022 Critics Choice Super Awards. She stars alongside the likes of Himesh Patel (Don't Look Up), Screen Actors Guild winner Lori Petty (Orange is the New Black, Tank Girl), and Cannes winner Gael García Bernal (Y tu mamá también).
The Italian HBO drama series My Brilliant Friend returns for a third season, based on Those Who Leave and Those Who Stay, the third book in author Elena Ferrante's best-selling Neapolitan Novels series, which follows the coming-of-age story of two young women growing up on the outskirts of Naples during the latter half of the 20th century.
Season 3 brings us eight beautifully shot and exquisitely told new episodes, picking up with Lila (Gaia Girace) raising her young son alone and working in a factory under the toughest of conditions, while Elena (Margherita Mazzucco) has authored a successful novel. As they each navigate life's hopes and uncertainties, Elena and Lila remain united by their ambivalent yet undeniable bond.
The series has been nominated for a Peabody Award, a Critics Choice Award and three awards at the Italian Golden Globes, where it won Best Breakthrough Actress for Ludovica Nasti. Season 3 has a 100% critics rating on Rotten Tomatoes, with the Washington Post saying, "My Brilliant Friend is a series of rare sweep and extraordinary accomplishment."
The fourth and final season, based on the final novel in Ferrante's series, The Story of the Lost Child, was recently greenlit.
Devils S2 | Binge from 1 June | First on Showmax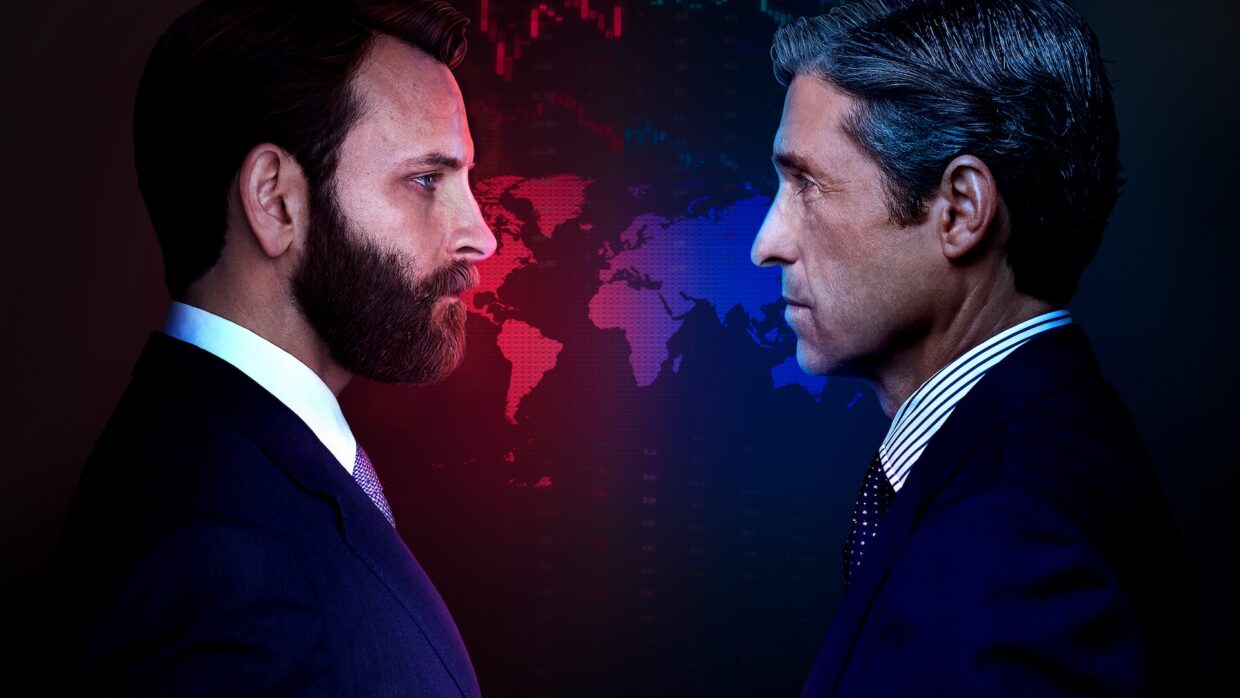 Golden Globe nominee Patrick Dempsey (McDreamy in Grey's Anatomy) and Alessandro Borghi (Suburra), who's won acting awards at Venice and Berlin, co-star in this adaptation of the bestselling book by Italian trader Guido Maria Brera – an insider's look at the world of millionaire bankers.
The hit Sky Italia series centres on Massimo Ruggero, a charismatic and fearless Italian investment banker, and his former mentor, Dominic, as they aim to profit from the Brexit fallout.
The returning cast includes Malachi Kirby (Roots), Laia Costa (Victoria), and Lars Mikkelsen (House of Cards).
Shining Vale | Binge from 1 June | First on Showmax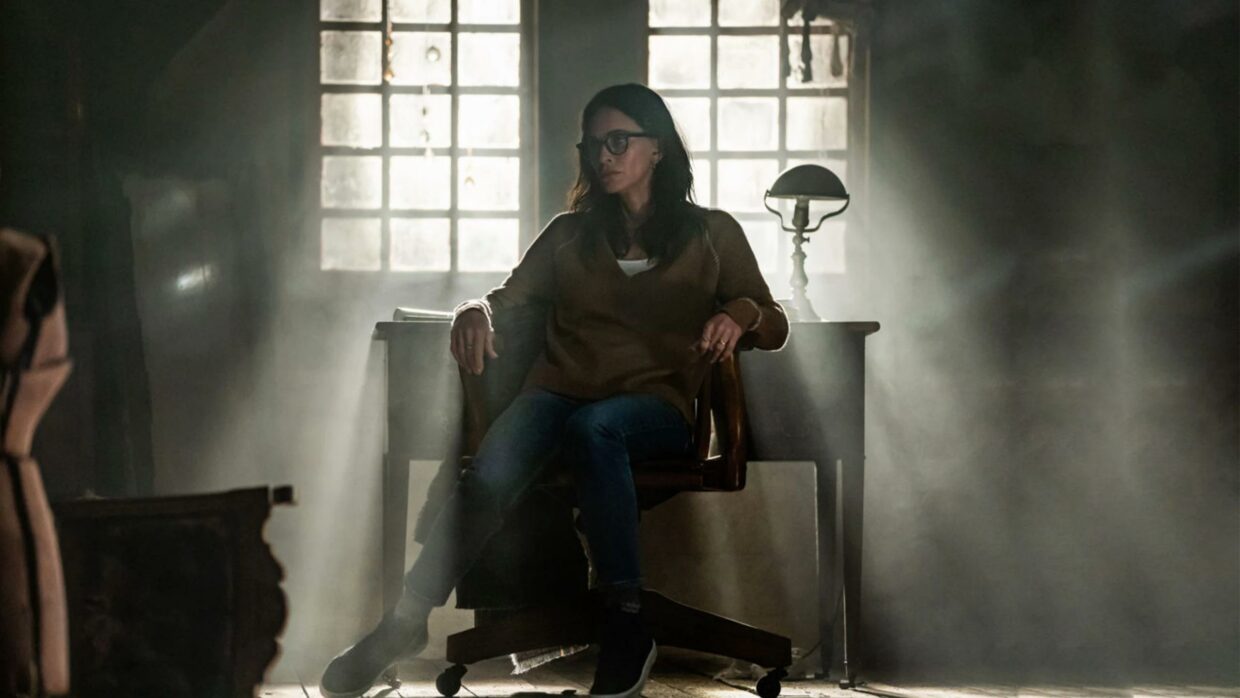 In Shining Vale, a dysfunctional family moves to a small town, not realising their new house has a terrible history. No one seems to notice anything weird except for Pat (Courteney Cox from Friends, who also produces). The celebrated author of a raunchy female empowerment novel, Pat is convinced she's either depressed or possessed – turns out, the symptoms are exactly the same.
The horror-comedy series also stars Oscar nominee Greg Kinnear (Little Miss Sunshine) and Judith Light (Who's the Boss?), along with the likes of Oscar winner Mira Sorvino (Mighty Aphrodite) and Sherilyn Fenn (Twin Peaks).
As AV Club says, "Shining Vale boasts all of the best horror elements: a haunted house, a descent into madness, gaslighting, sex, drugs, Christianity, and Courteney Cox."
The Cloud 9 staff find themselves fielding panic buying, personal space issues, and suddenly being considered pandemic heroes as Superstore launches into its final season.
All our favourites are back – Golden Globe winner America Ferrera (Ugly Betty), Ben Feldman (Silicon Valley), Mark McKinney (The Kids in the Hall) and Colton Dunn (Key and Peele), alongside Kaliko Kauahi (Raven's Home) and Nichole Sakura (Shameless).
2021 also brought the show its third nomination for a GLAAD Media Award for Outstanding Comedy Series, while the series finale was nominated for the 2022 Writers Guild of America Award for Best Episodic Comedy.
Season 6 has a 93% critics rating on Rotten Tomatoes, with the critics consensus saying: "As funny and poignant as ever, Superstore closes up shop with a superb sixth season that solidifies its place as one of TV's greatest workplace comedies."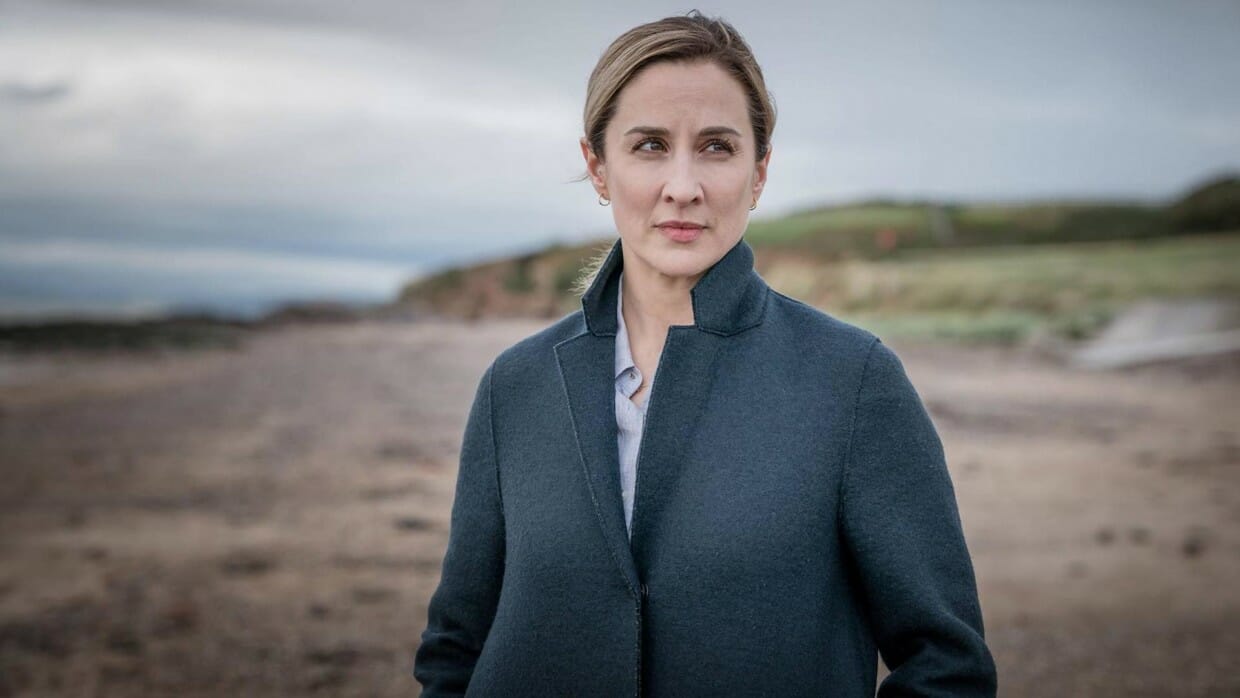 British police drama The Bay is back for a second season. Demoted to Detective Constable following her suspension, Lisa Armstrong (Morven Christie from Grantchester) takes on a new investigation after a solicitor is shot on his doorstep, while her personal life becomes complicated when her ex Andy (Joe Absolom from A Confession) returns to Morecambe.
The Bay has already been renewed for a third and fourth season.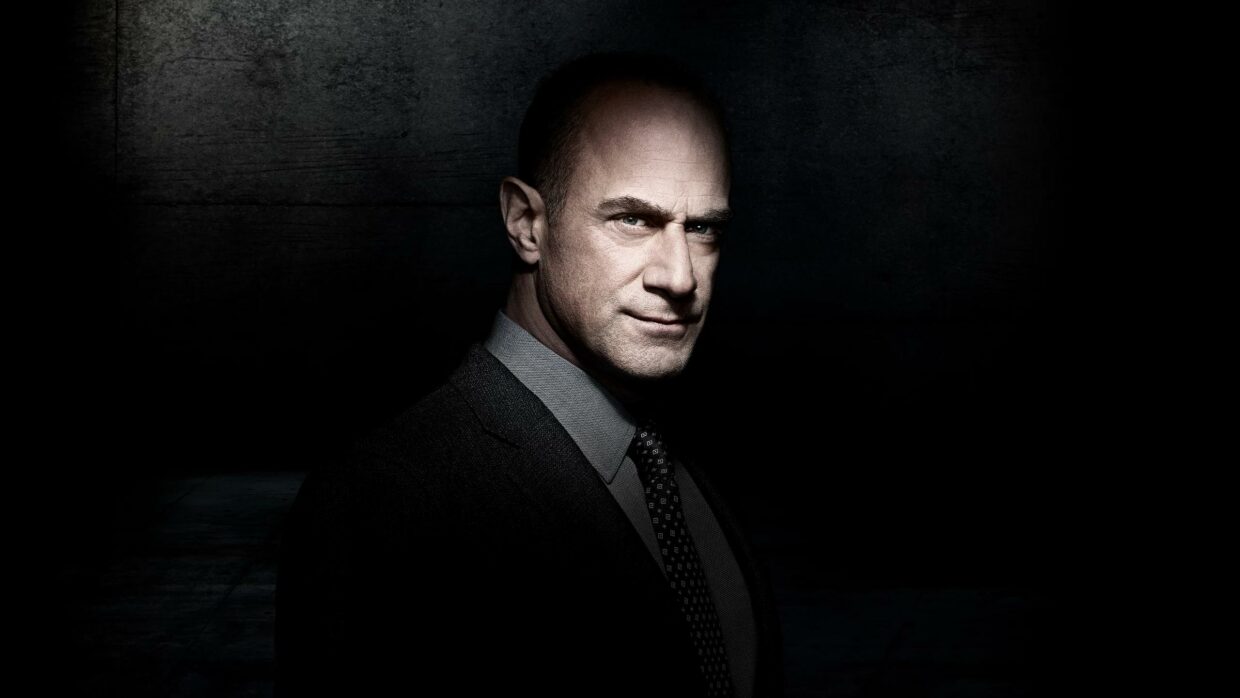 Christopher Meloni (The Handmaid's Tale) reprises his iconic Law & Order: Special Victims Unit role as Elliot Stabler in Law & Order: Organized Crime. Searching for justice as he tries to piece his life back together, Stabler joins the NYPD's Organized Crime Task Force, led by Sergeant Ayanna Bell (Danielle Moné Truitt), to go after NYC's most powerful crime syndicate.
Law & Order: Organized Crime also stars Dylan McDermott (The Practice) and Tamara Taylor (Bones), with SVU's Mariska Hargitay guest-starring as Captain Olivia Benson, Stabler's former partner.
Following a single story arc over this season's eight episodes, this gritty, topical entry into the Law & Order canon has already been renewed for a 24-episode second season.
You can also binge Season 21 of Law & Order: Special Victims Unit on Showmax from 1 June.
Mayans M.C. S4 | 15 June | First on Showmax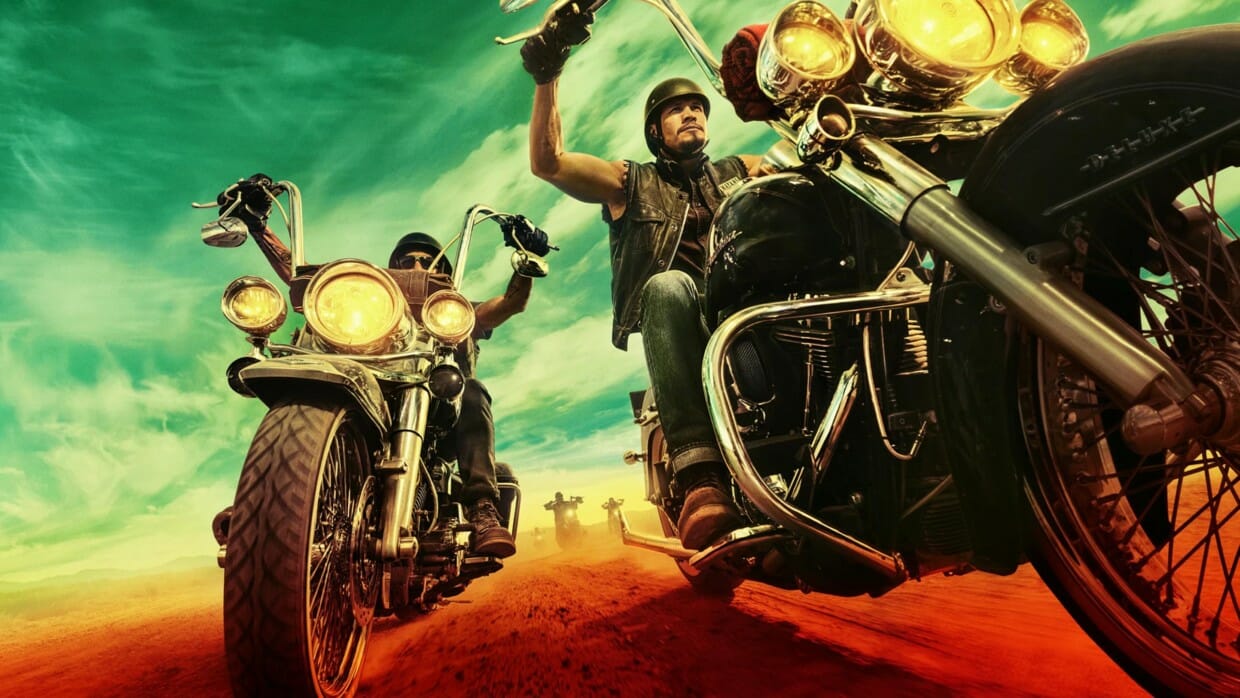 A spin-off of the acclaimed biker gang drama Sons of Anarchy, Mayans M.C. returns for a fourth season following the explosive Season 3 ending that saw an angry mob storming Santo Padre's clubhouse gates, baying for justice following the murder of SAMCRO Road Captain Allesandro Montez (Jacob Vargas from Sons of Anarchy).
Returning to the Mexico/USA border, the new season brings the threat of all-out war after the failed attempt to join the charters under a single king, as EZ finds himself a walking dead man, with enemies on all sides.
The series holds an 86% critics rating on Rotten Tomatoes. For his starring role as Ezekiel "EZ" Reyes, JD Pardo won Best Actor in a TV Drama at the 2021 Imagen Awards, where Oscar nominee Edward James Olmos (Battlestar Galactica) was nominated for Best Supporting Actor, and the show was up for Best Primetime Drama.
---
Movies
---
Godzilla vs. Kong | 27 June
The eighth biggest blockbuster of 2021, the super-sized creature-feature Godzilla vs. Kong stars Alexander Skarsgård (Big Little Lies) and Millie Bobby Brown (Enola Holmes).
Nominated for numerous awards for its visual effects, the epic next chapter in the cinematic Monsterverse pits two of the greatest icons in motion picture history against one another, with humanity caught in the middle. The result, says Dread Central, is, "Kaiju mayhem on a massive scale," while ABC News calls it "a clash of the titans that is spectacular in every sense of the word."
The film's cast includes Rebecca Hall (Iron Man 3), Brian Tyree Henry (Atlanta), Lance Reddick (The Wire), Eiza González (Baby Driver), and SAFTA-winning South African-Nigerian actor Hakeem Kae-Kazim (Black Sails).
Zack Snyder's Justice League | 16 June
The follow-up to Batman vs Superman: Dawn of Justice, this movie is director Zack Snyder's cut of the 2017's Justice League. While he was the original director of that film, he handed over the reins to Joss Whedon after the death of his daughter. Mixed reviews led to HBO commissioning a recut, and the return to Snyder's darker, grittier version.
The death of Superman triggers the reactivation of the Mother Boxes, millennia-old world-destroying devices. This sparks the interest of Darkseid and his Parademon army who know the Mother Boxes are the key to their conquest of the world. To fight them, Batman and Wonder Woman attempt to assemble a team of metahumans, including Cyborg, Aquaman and The Flash.
The Protégé | 20 June
Action thriller The Protégé stars Maggie Q (Fantasy Island), who was nominated for a 2022 Critics Choice Super Award for her starring role as Anna, a skilled contract killer who was rescued as a child by the legendary assassin Moody (Samuel L Jackson).
When Moody is brutally killed, Anna sets out to avenge him, but a cat-and-mouse entanglement with an enigmatic killer (Michael Keaton) turns deadly as the loose ends of a life spent killing weave themselves ever tighter.
John and the Hole | 13 June | First on Showmax
In the unsettling psychological thriller John and the Hole, a desperate game of survival unfolds after 13-year-old John traps his family in a hole in the ground. Its premiere at Sundance saw it listed among the Most Anticipated Films of 2021 by GQ, Vogue, IndieWire, Vox, and others, and it won awards across the festival circuit.
The film stars rising child star Charlie Shotwell (The Nest), along with Michael C Hall (Dexter: New Blood), Jennifer Ehle (The Comey Rule), and Taissa Farmiga (The Gilded Age).
"Shotwell is scarily plausible in the role, presenting us not simply with a sociopath but, below that, with a bored boy who searches for kicks and rehearses an adulthood that he both craves and dreads," says The New Yorker.
The Card Counter | 23 June
2021 revenge thriller The Card Counter tells the story of an ex-military interrogator turned gambler haunted by the ghosts of his past.
The crime drama stars Oscar Isaac (Scenes from a Marriage), Tiffany Haddish (Girls Trip), Tye Sheridan (Ready Player One), and Willem Dafoe (Nightmare Alley).
The multi-award-winning film has an 87% critics rating on Rotten Tomatoes. In their 4/4-star review, Chicago Sun-Times praised Oscar Isaac's performance as "magnetic", calling The Card Counter, "one of the best films of the year"… "searing" and "stunning".
---
New shows from South Africa and the rest of Africa
---
The third most popular movie at the South African box office in 2021, romantic comedy Kaalgat Karel follows a hapless streaker who must find a way to bear his soul rather than his backside in a bid to win the heart of a strait-laced single mom.
The film stars Francois Jacobs (Vir die Voëls, Die Vlieënde Springbokkie) and SAFTA nominee Christia Visser (Fynskif, Tess, Ballade vir 'n Enkeling), alongside the likes of SAFTA-winning comedians Schalk Bezuidenhout (Hotel, Kanarie) and Siv Ngesi (Tali's Baby Diary, Jiva!, Dam, Still Breathing), and Eden Classens (Suidooster). Also look out for singer and comedian Tracey-Lee Oliver (​​Project Fame, The Voice), and Glasshouse director Kelsey Egan.
Kaalgat Karel is co-written by filmmakers Meg Rickards and Paul Egan, (the team behind the SAFTA-nominated 2017 film Tess, and the 2014 documentary 1994: The Bloody Miracle, which won the Documentary Audience Award at the Durban International Film Festival), with Rickards directing and Egan producing.
​​BBNaija 'Shine Ya Eye' Reunion | Starts 2 June, new episodes Monday to Friday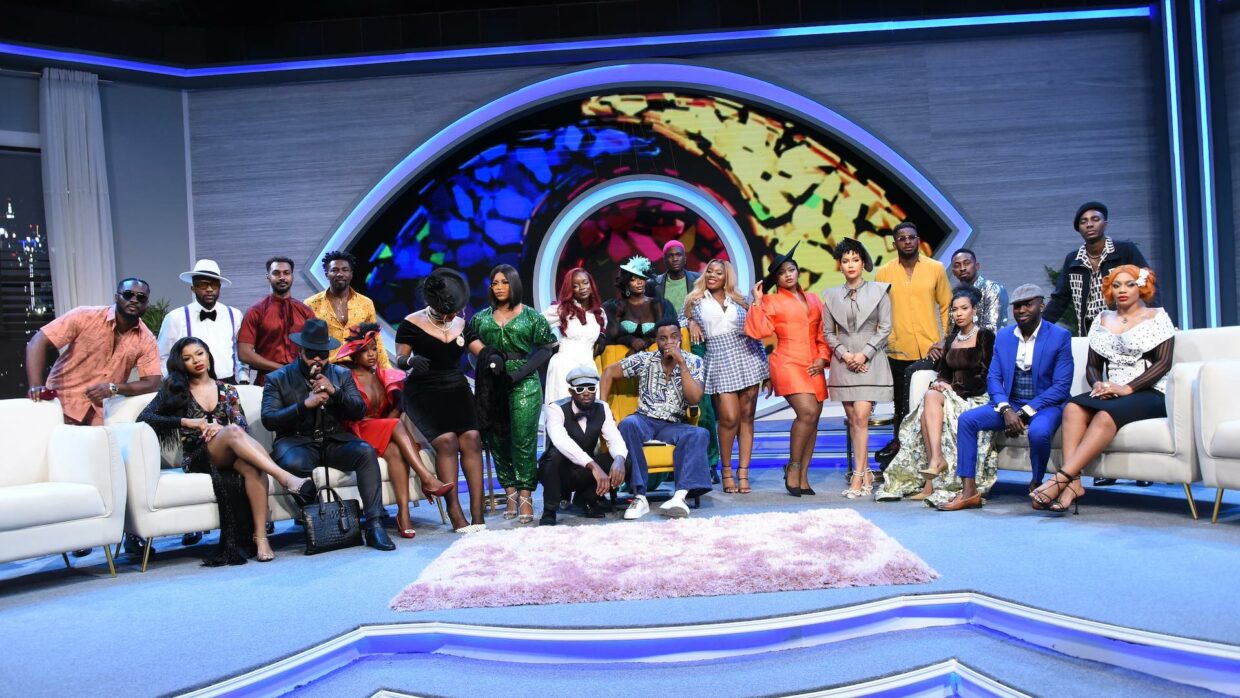 BBNaija viewers and fans have been patiently waiting to see their fave housemates again during the much-anticipated reunion! The reunion show is where all the secrets are revealed and the housemates voice their opinions since the Shine Ya Eye season wrapped last year with Whitemoney crowned king!
The Shine Ya Eye Reunion Show will be hosted by the table-shaker and fashion guru Ebuka Obi-Uchendu, Who will crack under pressure? Who will bring the heat? Tune in on Showmax live to see the conversation with all 26 housemates: Angel, Peace, Jackie B, Tega, Arin, Maria, Liquorose, Beatrice, Princess, Saskay, JMK, Nini, Boma, Queen, Yousef, Pere, Whitemoney, Niyi, Yerins, JayPaul, Saga, Emmanuel, Kayvee, Michael, Sammie and Cross.
The ​​BBNaija 'Shine Ya Eye' Reunion will stream live on Showmax across Africa, in the UK, Australia and New Zealand. New episodes on weekdays.
Kyallo Kulture | Starts 17 June, new episodes weekly | First on Showmax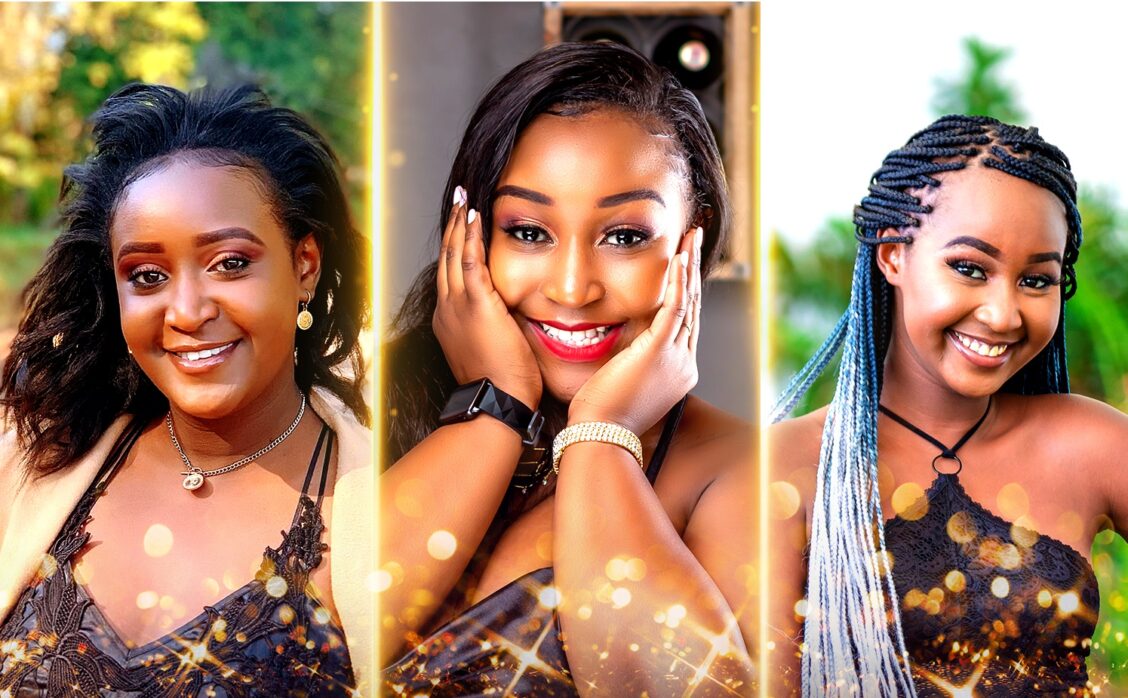 In this new Kenyan reality series, Betty Kyallo, one of Kenya's most prominent media personalities and a thriving entrepreneur, and her bold sisters, Mercy and Gloria, give us a glimpse into the joys and pains of their sisterhood.
While being modern, unapologetic and multifaceted, the three sisters will also share more about their love lives, taking charge of their businesses and growing into womanhood.
Kyallo Kulture is created by Eugene Mbugua, the most sought-after documentary-reality filmmaker in Kenya. Mbugua is also behind Kenya's biggest docu-reality shows like the 2021 Kalasha nominee Sol Family; the 2021 Kalasha and 2022 Africa Magic Viewers' Choice (AMVCA) nominee This Love; 2018 Kalasha nominee Stori Yangu and 2019 Kalasha winner Our Perfect Wedding.
Meet Melusi | Stream from 16 June | First on Showmax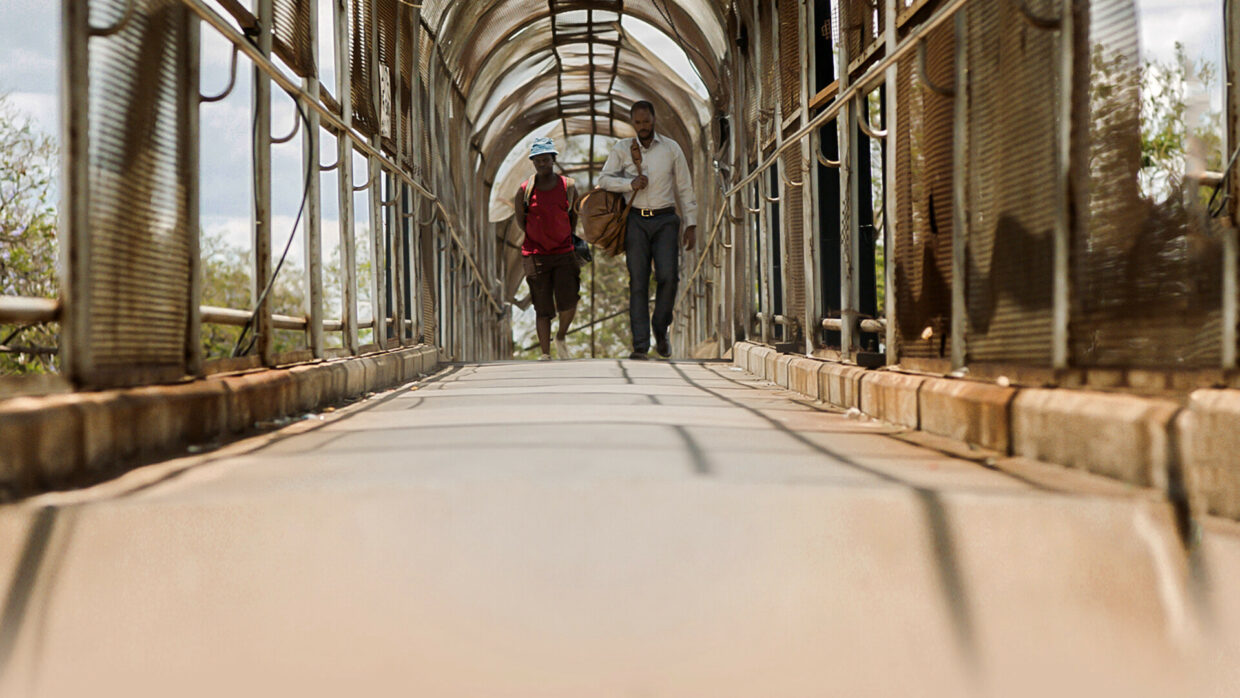 After losing everything when he's accused of bribery, Aubrey discovers what fatherhood means when he's introduced to a 16-year-old boy he is told is his illegitimate son.
Directed by Black Brain Films co-founder Mandla N (2021 SAFTA winners Loving Thokoza and Lockdown), Meet Melusi stars four-time SAFTA winner and Monte-Carlo Golden Nymph nominee Mothusi Magano (Blood Psalms) as Aubrey.
Triple SAFTA winner Linda Sebenzo (Gauteng Maboneng), SAFTA winner Kenneth Nkosi (Five Fingers To Marseilles), award-winner Nqobile 'Nunu' Khumalo (Nqobile) and newcomer Lungile Khumo co-star.
Lingashoni S1 | Daily episodes from Monday-Thursday, from 6 June 2022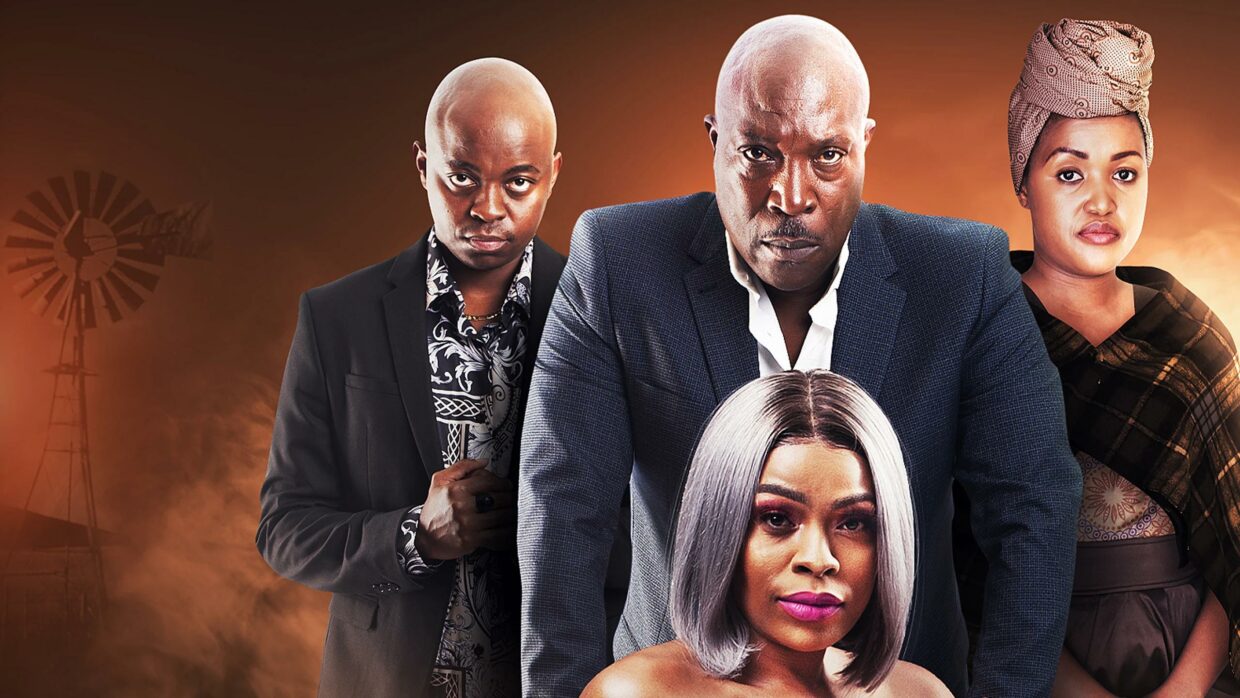 Created by Stained Glass (The Wife), Lingashoni is a telenovela about a poverty-stricken farm worker (two-time SAFTA winner Patrick Mofokeng from Heartlines) who returns to his former life as a high-flying businessman after a decade-long memory loss. Now he'll have to balance the dynamics of caring for his farm family with those of reconnecting with his children and now estranged first wife Puleng [SAFTA winner Thuli Thabethe from City Ses'la), who has since started a new life with the family driver (Thato Molamu).
---
Documentaries to stream
---
Uprising | 1 June
From Oscar-winning filmmaker Sir Steve McQueen (Small Axe) and James Rogan (Putin: A Russian Spy Story), the BBC documentary series Uprising recently won the 2022 BAFTA Award for Best Factual Series.
The three-part miniseries tells the extraordinary story of three intertwined events from 1981: the New Cross Fire, which killed 13 young Black people; the Black People's Day of Action; and the Brixton riots – turning points which would go on to define race relations in the UK for a generation.
Uprising has a 100% critics rating on Rotten Tomatoes, where the critics consensus says, "Honest, harrowing, and heartbreaking, Uprising is an incredible feat of documentary storytelling from Steve McQueen." Guardian calls it "brilliant and furious and human."
Black Power: A British Story of Resistance | 1 June
Narrated by Oscar winner Daniel Kaluuya (Judas and the Black Messiah), this documentary film looks at the 60s and 70s through the eyes of the activists who were there, and examines the socio-cultural movement that helped fuel hope and resilience, mobilised in protest of the apartheid system in South Africa, and ultimately started Britain on the road to being a more inclusive and diverse society.
Executive produced by Oscar winner Sir Steve McQueen (Small Axe) and James Rogan (Putin: A Russian Spy Story), the film was nominated for a 2022 BAFTA Award and holds a 100% critics rating on Rotten Tomatoes, with Financial Times calling it, "A vital slice of British social history."
Street Gang: How We Got To Sesame Street | 1 June | First on Showmax
Take a stroll through the past on Sesame Street and witness the birth of the most impactful children's series in TV history in the HBO documentary film Street Gang: How We Got To Sesame Street. From the iconic furry characters to the songs audiences across multiple generations have come to know by heart, learn how a gang of visionary creators changed the world.
The doccie includes interviews and archive footage from the visionaries who built Sesame Street, like co-creator Joan Ganz Cooney, and the actors and Muppeteers who gave it life, along with legends like Muppets creator Jim Henson and Frank Oz – the voice and hands behind beloved characters like Bert, Grover and Cookie Monster (and Star Wars' Yoda).
Nominated for a 2021 Critics' Choice Documentary Award for Best Archival Documentary, Street Gang has a 95% critics rating on Rotten Tomatoes, where the critics consensus says, "Like the show whose groundbreaking creation it commemorates, Street Gang: How We Got to Sesame Street is as enlightening as it is purely entertaining."
Showmax is also home to Sesame Street S47-50, S6 of local version Takalani Sesame, specials like When You Wish Upon A Pickle and The Magical Wand Chase, and spinoffs like Elmo the Musical and Elmo's Not-Too-Late Show.
John Lewis: Good Trouble | 1 June
Nominated for a 2021 News & Documentary Emmy Award for Outstanding Historical Documentary, along with a slew of other awards, John Lewis: Good Trouble is an in-depth profile of US congressman John Lewis, exploring his six decades of social activism and legislative action on civil rights, voting rights, gun control, health care reform, and immigration.
John Lewis: Good Trouble has a 94% critics rating on Rotten Tomatoes, with Time Magazine saying, "Good Trouble shows that Lewis has never lost sight of the principles that are essential to his country's survival and well-being," and New York Times saying the film "makes an urgent argument: that a new wave of voter suppression has threatened the rights that Lewis labored to secure."
---
Kids
---
Young Dylan S2 | 23 June
Nominated for a 2021 Kids' Choice Award, Tyler Perry's Young Dylan follows aspiring hip-hop artist Dylan, whose grandmother decides to send him to live indefinitely with her wealthy son's family. The Wilson family household is soon turned upside-down as lifestyles clash between the aspiring hip-hop star and his straight-laced cousins.
The series stars child rapping sensation Dylan Gilmer (America's Got Talent) aka Young Dylan, alongside co-stars Aloma Wright (Scrubs), and Carl Anthony Payne II (Zulu Wedding).
Common Sense Media recommends the show for ages 9+, calling it, "a positive, family-themed comedy series aimed towards tweens," and comparing it to The Fresh Prince of Bel-Air. Young Dylan has also already been renewed for a third season.
---
Also watch

1 June
Dreamland: The Burning of Black Wall Street | Lie With Me | Subnormal
2 June
Altyd Pa | American Sicario | Amooye S3 | Dolla | Elsa & Magriet | Grootste Treffers | Kamer 6 | Ken jy my nou | Mal | Ongepoets | Party kry 'n Naweek | Peppermint | Sak & Pak | Snuf in die Neus | Yakuza Princess
6 June
Behind The Story S5 | Have Faith S2-3 | Vanguard
9 June
Busiswa | Her Majesty | DJ Zinhle – The Unexpected | Mbau Reloaded: Always Rise | Me You Madness | Moon Child Sanelly – Woza
13 June
Ovasie | The Wrong Girl
16 June
Breaking News in Yuba County | The Devil To Pay | Highbrow (Sarial Consult)
20 June
Nagval op Donkerdraai
23 June
Selfie Dad