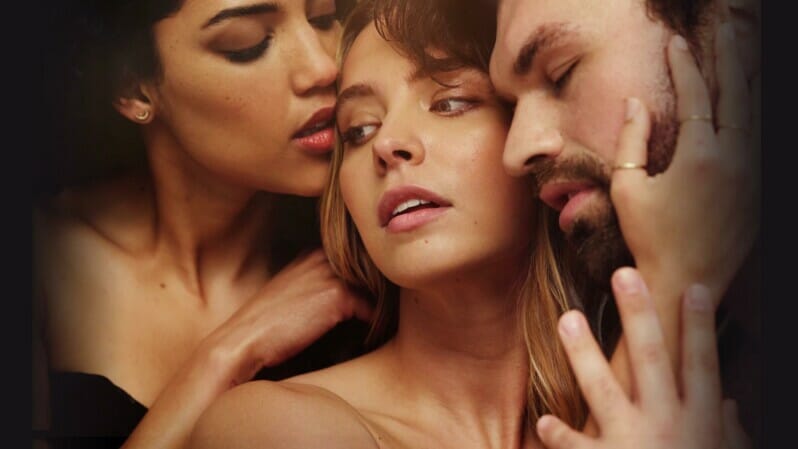 By Bianca Coleman on 23 June 2022
11 South African movies you've probably never seen
Browse all movies
The more you begin to delve into the vast library of South African movies on Showmax, the more you find you want to watch. The array is nothing short of dazzling with a wide range of genres, multiple languages (with subtitles, of course), top acting talent, world class production values, and stories written especially for us.
This tip-of-the-iceberg collection includes examples of the underrated short film format too, which offer brilliant examples of succinct narratives.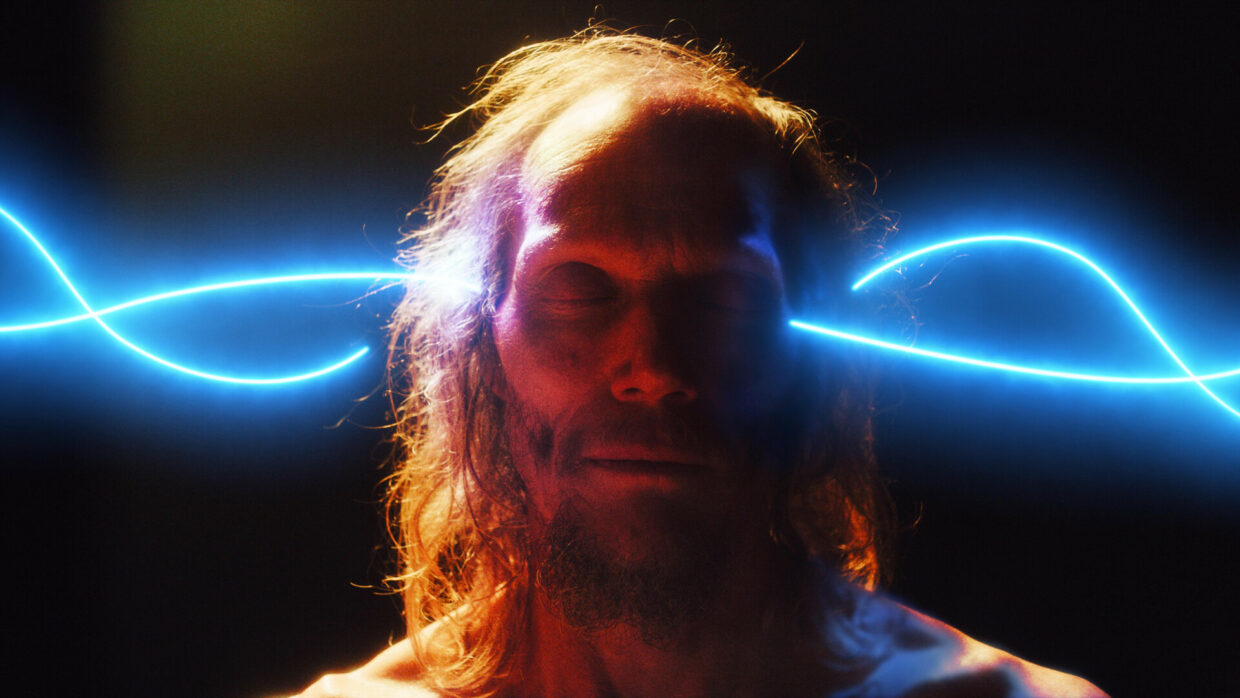 This list is democratically alphabetical but if I had to rate on a different scale, Fried Barry will still be at the top. It's absolutely flipping mental, as in "what the heck did I just watch?" and "Ryan Kruger (writer and director), is everything all right?". It's sci-fi black comedy horror, film festival darling, and a total trip.
The cast is full of big names, and it's about a man, Barry (fried in more ways than one), whose body gets taken over by an alien and embarks on the craziest misadventures one crazy brain could imagine. Utterly insane, utterly brilliant.
This one is, it has to be said, a little weird, but visually stunning. It's classified as dystopian, and set in a world where a neurological toxin called The Shred destroys people's minds and erases their memories.
A family of a stern mother and her three daughters and one son who is a bit demented have created a safe space inside a greenhouse where they cultivate plants for food and for safe oxygen. One day a handsome stranger arrives and is brought into the fold. Naturally there are repercussions, and suspect recollections. Even on a normal day, our brain plays trick on us.
In this sweet and innocent rom com, Karel (Francois Jacobs) inseminates cows for a living and streaks at public events for YouTube likes in his spare time, egged on by his best mate Flip (Schalk Bezuidenhout). After a painful misadventure, Karel is rescued by a pretty paramedic single mom, for whom he develops feelings.
Unfortunately, she's not particularly taken with his streaking so Karel has to decide what's more important, especially when the object of his desire is being courted by a smarmy handsome plastic surgeon.
An engaged couple and a best friend. All the elements for a triangle of love and lust. In this case, the best friend is Sophia (Shamilla Miller), Daniel (Alexander Maniatis) is her best friend, and his fiancée Jessica (Meghan Oberholzer) is the one tangling the sheets with Sophia. The two women head off to Daniel's family home in a beautiful country setting to enjoy some sexy time before he joins them.
"You have to tell him," says Sophia. "I will, I'm just waiting for the right time," says Jessica. Of course there's no such thing as the right time – not even when Daniel arrives unexpectedly in the middle of the night and climbs into bed with both women. All the relationship permutations are challenged and tested, and choices have to be made.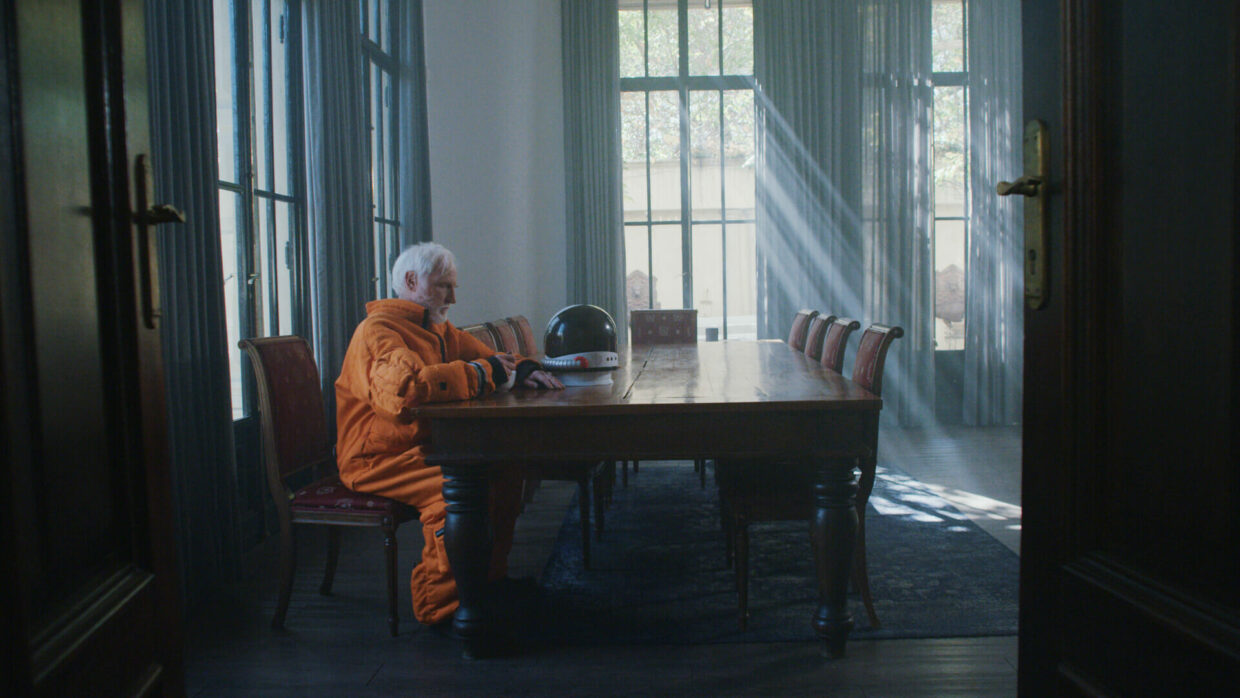 Imagine waking up from a 47-year coma. Your last memory is being 26 years old, in love, filled with invincibility and with your whole life ahead of you, with all its hopes, plans and dreams. Now, not only are you old and wrinkled, a trauma in itself, but you have to learn to use your ancient body again, in a world that has bewilderingly moved on.
The inimitable Paul Slabolepzy stars in the titular role in this story about second chances. Mr Johnson is one of the sweetest, gentlest movies you can hope to watch. You're reeled slowly in to engage with the protagonist, who has the enthusiasm and innocence – and fashion sense and recklessness – of a much younger man, combined with the realities of ageing. There's a twist or three in the last few minutes of the film that will tug at the heartstrings, after you've been seduced by moments of tender humour.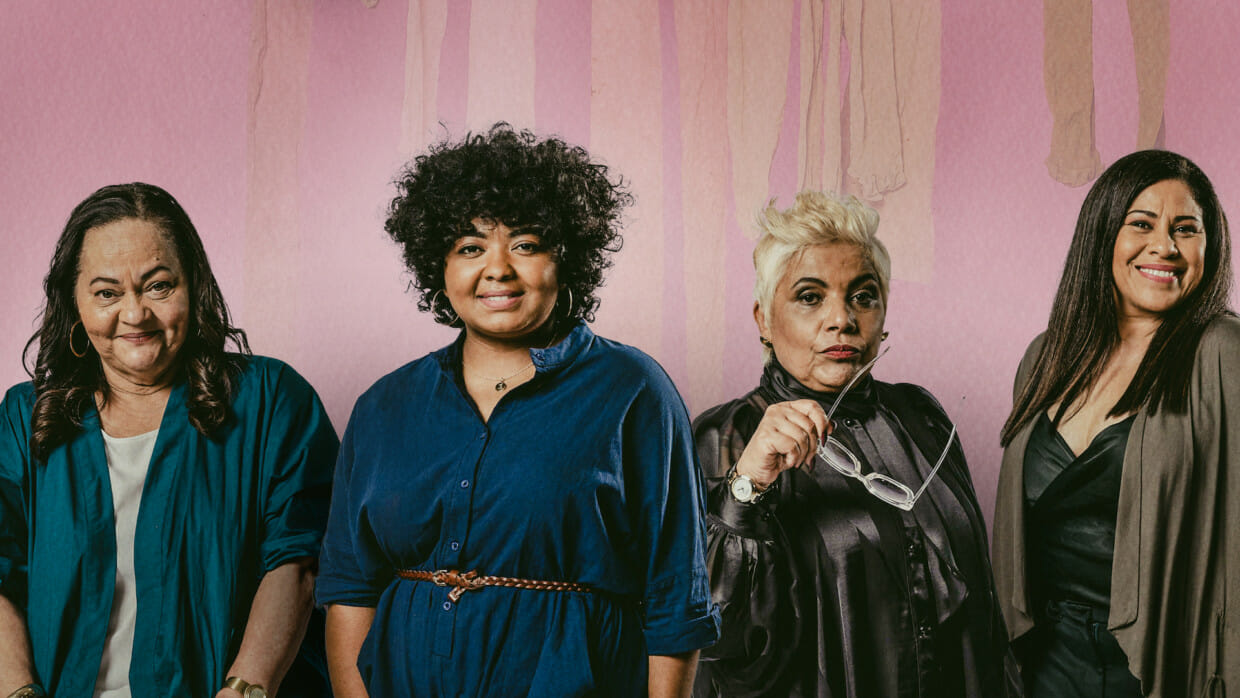 To the rest of the world, swirl means "move in a twisting or spiralling pattern". On the Cape Flats, it's how women coax their natural curls inside a stocking cap to achieve and maintain straight hair, "good" hair. It's a generations-old practice involving harsh chemical treatments in the quest for perceived beauty.
Our heroine is Elaine Williams (Chanelle Davids), a hairdressing student who specialises in hair straightening, including her own. But when it starts falling out and life seems to be falling apart along with it, she has to take stock of the situation. How crazy is it that leaving your hair natural is a revolutionary act?, she asks. This movie is about learning to love yourself, and the empowerment that brings. Also in the cast are Ilse Klink and the late, great Shaleen Surtie-Richards in one of her last roles.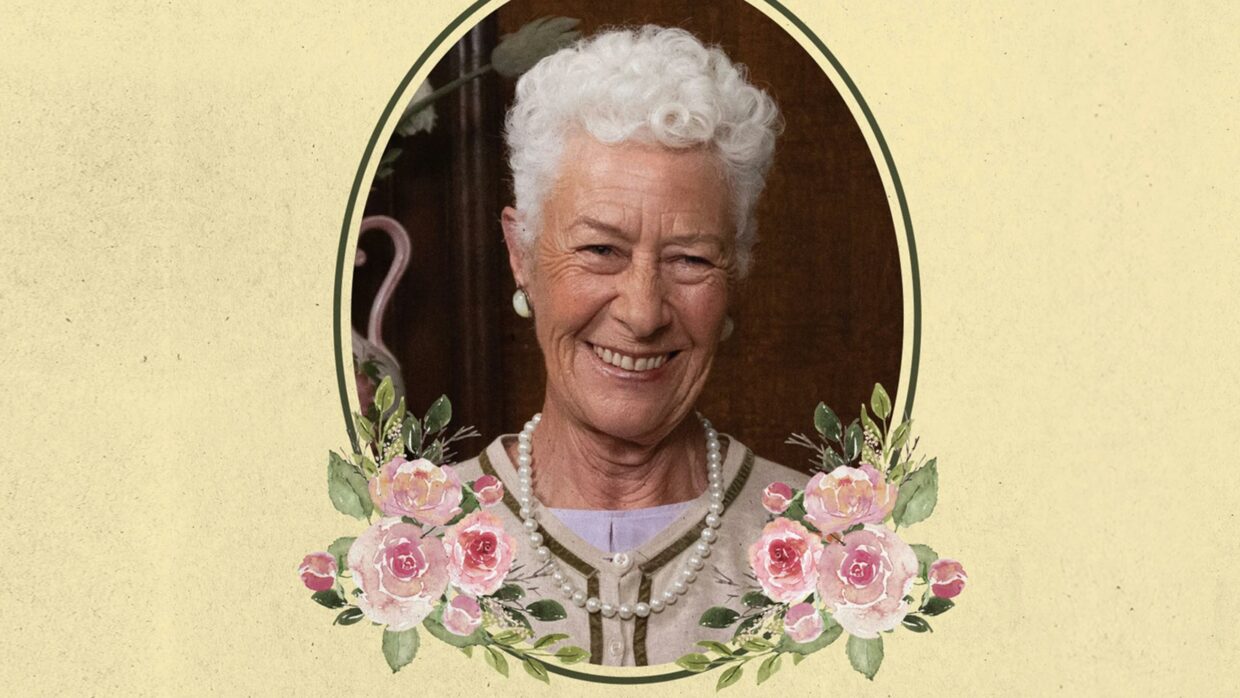 Antoinette Kellerman is a living legend. In this 50-minute film, she plays Tannie Elsie, an old age home resident with a penchant for pranks and practical jokes. The head nurse Sister Rut (Esther van Waltsleben) begs her to stop when Meneer Bruwer (Hans Brümmer) is due to inspect the home.
Elsie promises but when the Christmas Eve dinner proves too boring to endure, she spikes the tipsy tart with brandy. Elsie puts Die Heuwels Fantasies on the CD player and everyone gets way more than tipsy – not bad for less than a bottle. Suster Rut is terrified of losing her job, and makes a deal with Elsie – one last prank, and it's a doozie…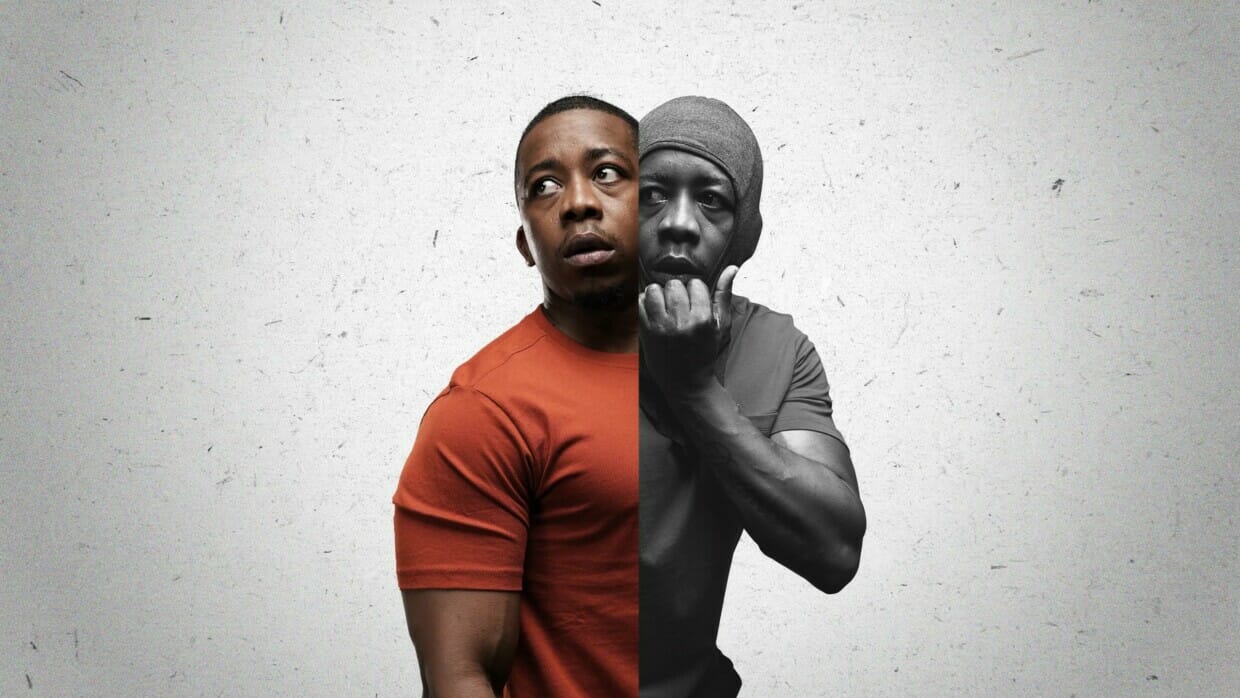 In this Sesotho gangster drama, Tshepo (Mpho Shebang) is an innocent young man from Lesotho. When his father dies, he finds out he owes a seemingly insurmountable debt so he heads for Soweto to find work. There he runs into childhood friend Neo (Khojane Morai) who's a debt collector for the local Godfather (Molefi Monaisa).
Trying to stay on the right side of things, Tshepo gets a job at Bra Jake's tavern but when that debt keeps climbing (plus his girlfriend is pregnant), he accepts Neo's offer to be the Godfather's bookkeeper. Then a job goes wrong, someone is shot, and Tshepo must go on the run.
The main ingredients in this pot are Khatu (SAFTA winner Fulu Mugovhani), her husband Sizwe (Melusi Mbele), the woman in the middle Nobuhle (Kwanele Mthethwa), and Sizwe's horrendous mother Nokuthula (Duduzile Ngcobo).
Sizwe is a doctor, one who is surprisingly resistant to being checked out by another doctor when Khatu struggles to conceive. Anyway. The plan hatched by Sizwe and Nokuthula is for him to take a second wife – Nobuhle, who hasn't been consulted on the matter. Her reluctance has a lot to do with the fact she prefers Khatu. As it turns out, Khatu is not opposed to this.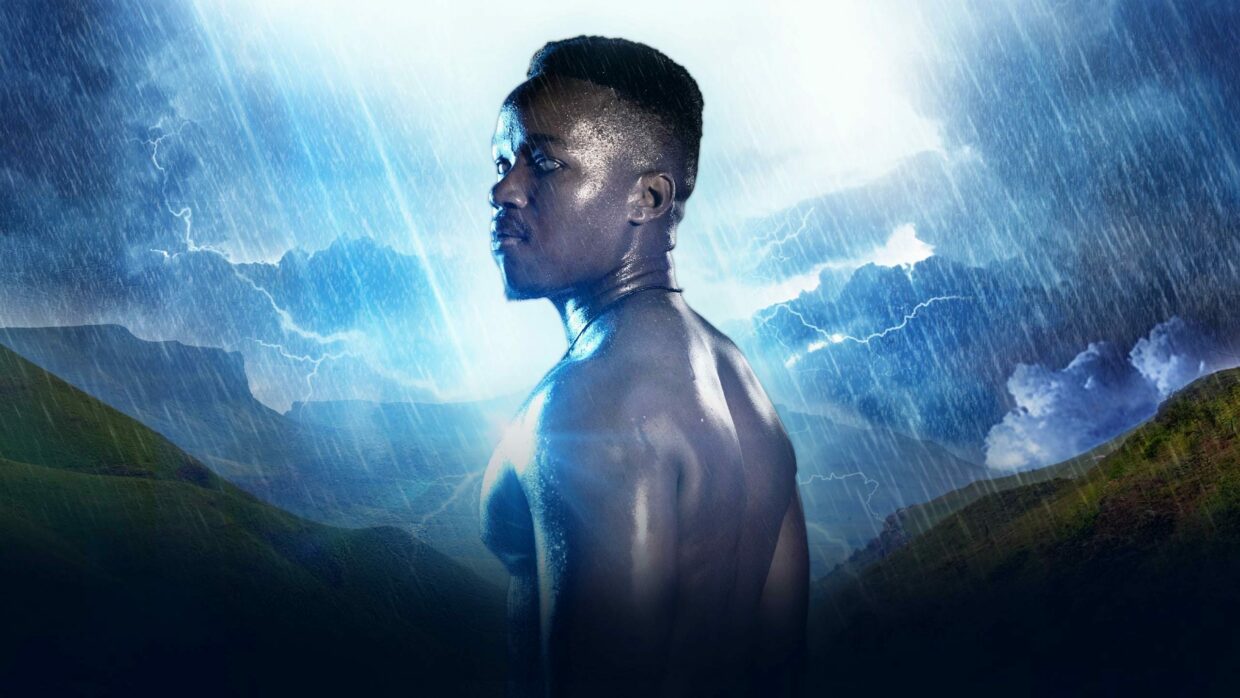 Played by Bohlokwa Mpiti (Rhythm City), Zanemvula is rejected by his father after his mother dies in childbirth, and to add insult to injury, the baby is blind, and therefore useless. The father orders his employee to kill the infant. He can't bring himself to do this so he fashions a little boat from a plastic bottle and sets the child afloat on a river, a la Moses.
Like the bible story, the babe is found and adopted, and much loved. Many years later, it's discovered he has the ability to summon rain. In a time of drought for his birth village, Zanemvula has the opportunity to save the very people who spurned him – but can he put the past behind him?
At just 12 minutes, this is the shortest film on the list, and it's a crisp snapshot of a story that is darkly humorous, from the creators of Tali's Wedding Diary and Tali's Baby Diary. Two hitmen are assigned to shoot someone named Ivan Goldman. Small problem: they don't know what he looks like. And did Mikey (De Klerk Oelofse) even take the address down correctly?