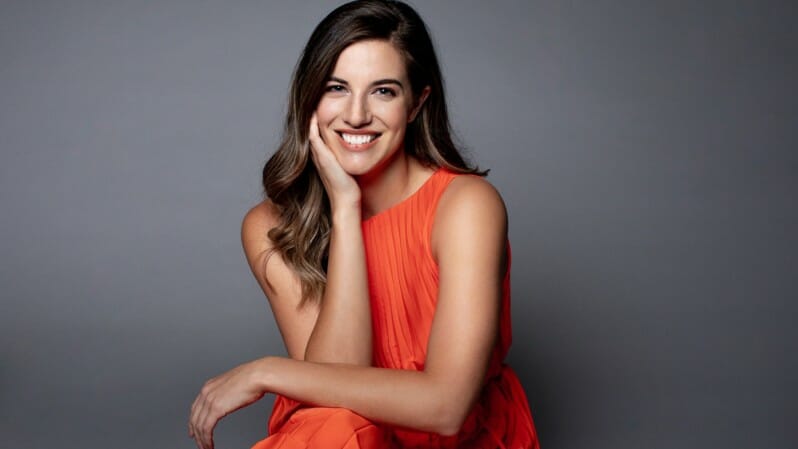 Boer Soek 'n Vrou S15: Meet the farmers
Watch all of it now
For the past 14 seasons, Boer Soek 'n Vrou has been introducing eligible farmers to the loves of their lives.
Here is the 2022 crop of farmers looking for wives – and one woman farmer looking for a husband. Once again, the series will be presented by Marciel Hopkins.
Watch the first episode of Boer Soek 'n Vrou S15 on Showmax to see more about the farmers.
Meet all the farmers
Riaan
Riaan (40) grows crops – and apparently, he's also an above-average cook – in Nigel, Gauteng. He farms with his brother and father on their family farm and his hobbies include hunting, shooting, triathlons, photography, woodwork and camping. He also grows clivias.
He describes his ideal partner like this: "I am looking for these qualities in a partner: intelligence, an active and sporty lifestyle, independence, loyalty. A love of children, animals, farm life and a willingness to one day live on a farm."
Rampie
Rampie (29) is a game farmer in Modder River in the Northern Cape. He also hunts and other hobbies include cycling and swimming, as well as hosting functions on the farm.
He describes his ideal partner as someone who "has Christian values, is independent, attractive, sociable, loving, romantic, energetic, sporty, a nature lover, passionate about her goals in life, hard working, spontaneous and dynamic."
Philru
Philru (26) is a cattle farmer in Petrus Steyn, Free State. His hobbies include fishing and hunting and he enjoys time in nature and hanging out with his friends and dogs.
Philru says: "I'm looking for a woman who will fit in on the farm and will support me in good times and bad. A woman who'll stand by me through thick and thin. A woman who is close to God and will love me as I am. I want to put down roots with a woman who is an example for our children and for the people around us."
Louis M
Louis M (26) is a wildlife farmer in Limpopo. He enjoys meeting new people and is always open to new challenges and places and to making new memories.
He describes his ideal partner as someone "like my Ouma Dina. Someone who I can enjoy life with and share everything – the good and bad. A friend, a life partner. Someone who can make a bad day better, who can make the hardest situation easier, who is there to support people. Of course she must be honest, loving and full of life. She must have the potential to be a good mother to her children and to be a good wife to her husband."
Louis B
Louis B (26) is a crop and cattle farmer in Ottosdal in North West. He describes himself as spontaneous, driven and energetic, as well as very loyal. His hobbies include fishing, hunting, flying and dancing.
He describes his ideal partner as someone who is "loyal, reliable and strong in her faith and has strong moral values. She must also be spontaneous and have pride in herself."
Kotie
Kotie (43) farms crops and cattle in Harrismith, Free State. He enjoys socialising with friends, braaing and playing tennis and loves the outdoors. Friends and family are very important to him.
About his ideal partner, he says: "I am looking for a woman who radiates life and lust for life, who can enjoy things with me and make good times even greater, while also makes bad times better. I am looking for a good life partner."
Hennie
Hennie (35) is a grain and merino farmer in Moorreesburg, Western Cape. He enjoys new adventures and helping out in his community. He enjoys the outdoors and is a keen golfer.
About his ideal partner, he says: "I like a woman who is comfortable with who she is. A soft heart, but someone who can stand her ground. She must have ambition and dreams, enjoy nature and love animals."
Francois
Francois (50) has a mixed farm (mainly ostriches) in Oudthoorn in the Western Cape. He is divorced, and has a son from a previous marriage. He describes himself as romantic, and enjoys cooking and good chats around the fire with a glass of wine and a Karoo lamb chop. He says he enjoys spoiling his woman.
Francois says: "The most important qualities for me are spontaneity, honesty, Christian values, adventurousness, and good communication skills. A loving woman with a passion for farm life. She must have self confidence and stand by my side. She must also be able to stand on her own two feet."
David
David (31) is a table grape and citrus farmer in Augrabies, Northern Cape. He describes himself as a hardworking young farmer who's full of energy and keen to try new things. He enjoys nature and the outdoors and tries to look after his loved ones.
He describes his ideal partner: "My ideal woman must be energetic and enjoy the outdoors. She must be a child of God and enjoy a bit of socialising. At the end of the day, a balanced life is important to me."
Chérie
This time, the farmer wants a husband! Chérie (34) farms mixed livestock in Herbertsdale in the Western Cape. She is deeply religious and is comfortable in silence. She says she lives every day as if it were her last and enjoys to having her loved ones and dog children around her. She enjoys the outdoors and tries to stay as active as possible.
Chérie says: "I'm looking for an attractive, God-fearing man with self-respect, a good sense of humour and a lust for life. Please not a farmer – only one of us should be crazy! – but he should love animals and nature and be comfortable in his own skin. It's important that he loves what he does for a living – you don't want to be wishing away what you do for a third of your day. He shouldn't take life too seriously, and should be willing to try new experiences. He should have sober habits, and if he can cook, he gets extra points. Age is just a number. I'm not looking for someone to 'complete me', because I believe only God can really fulfill you completely, but rather I'm looking for someone to spend the rest of my life to the fullest."