28 August 2018
Reuben Odanga is reinventing the Swahili telenovela genre in Kenya
There was a time (in the recent past actually) when the TV industry in Kenya seemed to be running away from Swahili, perhaps driven by the misguided notion that to create a modern story, one had to strictly stick to English. But the power of local languages in advancing storytelling in Africa cannot be ignored. Look at Nollywood, so proudly throwing Igbo and Yoruba to the world. Look at South Africa with its Zulu and isiXhosa staking a claim even in Black Panther's Wakanda.
Don't get me wrong, this is not a political piece, Reuben Odanga wouldn't want it to be so. As the director of some of the best telenovelas to ever come out of Kenya – Saida, Nira, Nuru and now Selina – Odanga has perfected his craft, choosing to tell his stories as he knows best, in Swahili and with a twist of star-crossed romance. Forget your Mexican telenovelas because in Odanga's world, love is best when it is brewed closer to home.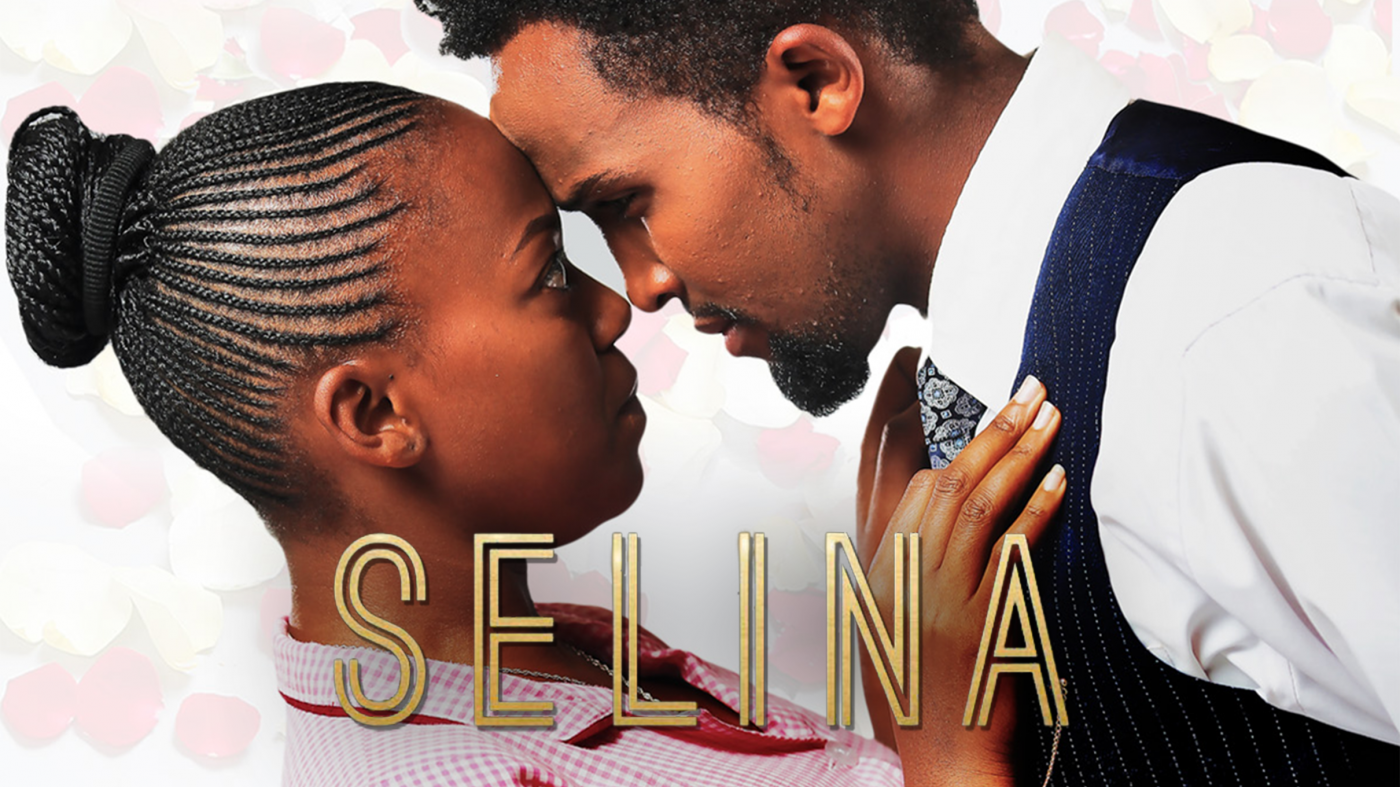 To have a taste of that world, Selina – the hottest telenovela in Kenya right now – is streaming on Showmax.
Selina brings you the Cinderella-esque story of Selina (Celestine Gachuhi) who is sold off by her evil step-mother to work as a housemaid in the city. Soon, she catches the eye of her rich boss' son Nelson (Pascal Tokodi), and so the star-crossed romance begins as two worlds collide bringing with it power, betrayal, jealousy, greed and the much-needed drama.
Selina is Odanga's best work yet. In fact, he said in an interview that if was given a chance to direct any TV show in the world, he'd still choose Selina over and over again.
1. From Saida to Nira to Nuru and now to Selina, do you feel like you have reinvented the Swahili telenovela genre?
Partly, but I think we can do better. What I am confident about is that we have raised the bar not only in technical aspects of production but also on the quality of storytelling.
2. As a creator and director who is passionate about Swahili storytelling, how important is language in story-telling in Africa?
Language is very significant, especially if a client or a channel is clear about their target audience. Swahili has proven to be popular with the masses locally and also quite romantic… I think.
3. Looking back at the shows you have produced and directed over the years including your most current one (Selina), star-crossed love and its obstacles is a key theme, why is this angle so close to your heart?
It's not necessarily close to my heart. But I discovered before I started working on Saida (my first TV series), that this angle of the story is universal. It appeals to the masses. Today several production houses have gone the telenovela way.  It's a good thing, all of us have room to make it better.
4. Before taking on a new project, what are some of the things you look for?
I look for the setting and premise of the show, also characterisation. I also go for conflicts and a story arch that is going to give the audience an experience.
5. How did this project of Selina come about?
Maisha Magic East had this great idea of doing a telenovela written by an Indian production company that had experience in the telenovela genre, because India has a rich history of telenovelas. I got a call from the Head of Channel Margaret Mathore, who gave me a summary of the story to read. After going through it, I decided to take up the challenge.
6. So who is responsible for translating it to Swahili?
We have a team that adapts the story from Indian to Swahili; Ndela Mwakisha, Mildred Achoch and Sera Mwihaki who work hand in hand with the story translator Wanjau Wachira. This is the team that goes through the material we receive and then "Kenyanise" it to fit our culture and context.
7. Is Selina a strict adaptation of the original Indian script, or do you switch things up to fit the local narrative?
The adaptation process is quite intense; we keep changing a lot of things because our culture, context and budgets are very different from the original writers' world. However, we seek to be true to the original concept, story and premise of the show.
8. Is the show how you envisioned it when you started the project or has it exceeded your expectations?
Yes and no. Personally I knew I wanted to do a great show, I had rallied my team behind the idea that we had to deliver over and above. I was looking for a big positive response and it has been great. It's beyond what I imagined and expected.
9. Selina's female lead Celestine Gachuhi was practically a newcomer when she was cast in the role of Selina. How did you know she was the best person for this role?
Casting for the titular role of Selina was difficult. There was no doubt that we had to get it right. We auditioned for that role, I think thrice, before we could settle on Celestine. We wanted someone who would fit the description of Selina as per the character bible. There was a team that was involved in this audition process from channel director, head of channel, content executive, the casting director and myself. To answer your question, when we were getting frustrated by not getting someone we were looking for, Celestine walked in the audition room and she killed it. When she left the room, all of us unanimously agreed that we had found our Selina.
10. What were some of the scenes that were the hardest for you to direct in Season 1?
Party scenes were difficult because they had a lot of extras and we also had to do overnight shots. Also, rain scenes were expensive and difficult to shoot.
11. The award season is almost here. Seeing the buzz that Selina is currently getting, do you predict any winnings?
[Laughs] Awards are very important but my philosophy is to never do what I do for awards. I know the channel will submit some entries and we look forward to a positive response.
12. What has changed from the time you made your first series until now?
The quality of production has gone up and our target audience is now exposed to a whole lot of quality stuff from other sources. The appreciation for quality local production has also increased.
13. How would you handle actors who are difficult on set?
I like to create an environment that is very friendly to work in. I communicate my expectations of the actors from the start and also encourage dialogue in case of any differences.
14. Which directors would you say have influenced your work and style?
James Wan, Stephen Spielberg, Biyi Bandele, Johnny Barbuzano, the list is endless.
15. Other than Selina, your other show Saida is also currently streaming on Showmax. How important are streaming platforms like Showmax in advancing storytelling in Africa?
Distribution has always been the biggest undoing for the film and TV industry in Kenya, so platforms like Showmax and many others are playing a very important role in helping our content travel to other parts of the continent and allowing the producers to make some money out of it.
Don't miss the show of the year, Selina is now streaming on Showmax.