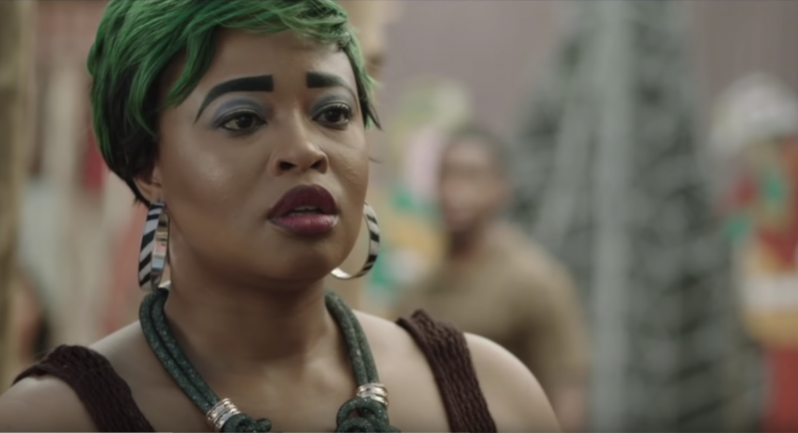 By Siyathemba Ben on 28 October 2019 /
Drama
The River: Cobra who? There's a new man in Paulina's life
Watch all of it now
Have you ever had your heart broken so badly that you thought you'd never find love again? And then weeks, months and even years pass, and you meet someone who makes you forget about the past and introduces you to a different kind of love. This is exactly what's happening in Paulina's life and she couldn't be happier.
You will recall that she was in a rather messy and complicated relationship with Cobra for a long time. Although things weren't perfect, they ended up getting married because they truly loved each other. Their marriage didn't last because Angelina, Cobra's baby mama, came into the picture. She turned the newlyweds against each other and that led to Cobra betraying Paulina and moving in with Angela. By the way, that relationship also ended.
Sparks fly between Thulani and Paulina
Anyway, Paulina was obviously heartbroken and wanted nothing to do with Cobra. She told him exactly where to get off and she decided to pick up the pieces of her life. Now, several months later, love is knocking at her door. The businesswoman was recently introduced to Thulani, who is Khanyisa Diamonds' latest employee. Sparks immediately flew between the two after they met and it's quite clear that there's chemistry.
Thulani has been clear from the start about his feelings for Paulina and it's evident that she feels the same way about him. But before they can have their happily ever after they will need to deal with Cobra, who is not happy about this new relationship. After hearing that Thulani and Paulina were seen kissing, Cobra became very jealous and told Thulani to stay away from his "wife". Of course, he had no idea that the two were once involved. This created a bit of drama between Paulina and Thulani and it looked like their relationship was over before it even started.
Move on, Cobra
However, Paulina wasn't about to let love slip through her fingers again and she told Cobra that she had moved on. She told him to leave her alone and that she doesn't want him.
Yes, Paulina has found a man who makes her happy now and Cobra should get over her. We doubt that it will be easy for him to move on from the love of his life, but after everything he has put her through, he really should just let her be happy for once.
You can follow The River here on Showmax for all the drama and action. New episodes air 15 minutes after the DStv broadcast.