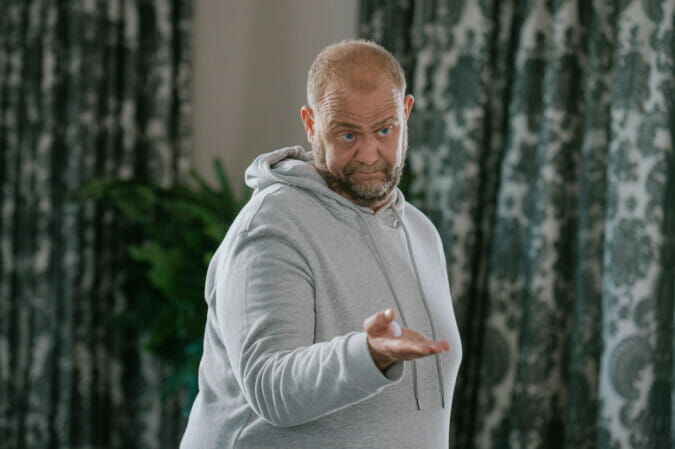 Troukoors's multi-talented Melt Sieberhagen: "There's no such thing as abnormal"
Watch all of it now
Actor Melt Sieberhagen is like the Swiss Army knife of the South African entertainment industry. He's so ingrained, that even if you think you don't know him, you kind of do. The countless Afrikaans Zennial TikTok accounts miming and acting to his stand-up is testament to this.
If you aren't cool enough to be on TikTok, you may have seen him on stage at art and music festivals, comedy clubs and high-brow theatres. Or, of course, on screen in movies such as District 9, Liewe Kersfeesvader, Die Spreeus, Proesstraat, thriller drama series Die Byl and more recently as Stone in Raised by Wolves. And, of course, as Nathan in the wildly popular Afrikaans romcom Troukoors, whose second season is now streaming on Showmax. 
Watch: Troukoors Season 2 – every episode is available to binge-watch!
What's Troukoors about?
On the surface, Troukoors is about weddings. The lead character Jessica is a wedding planner. Essentially the story is about her, her sister Luca and her best friend Abi. 
I'm there as Nathan, Abi's father's boyfriend. In Season 1, I become his fiancee and hopefully in Season 2, I become his husband. Season 1 ended with us getting engaged and now there might be a wedding or not, you never know…
Weddings, I think, are the metaphor for people coming together, so Troukoors is all about people connecting, including in blended families.
What is it like working with Kevin Smith?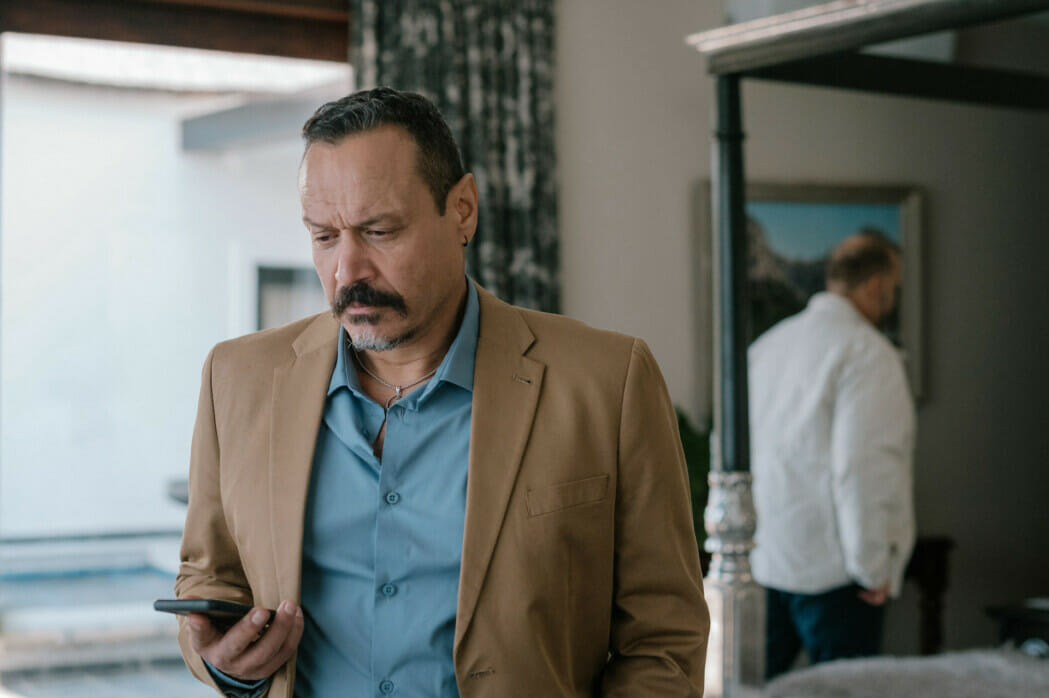 It was great playing with Kevin. The fact that somebody could think that I could play his boyfriend is one of the best compliments I've had in my career because he's kak hot, man! And a lovely person.
We work together very well, he is amazing to work with and he gives so much as an actor. He made my job so easy, so I'd love to work with him on anything because he's so good and he makes you look good!
How is Troukoors relatable for the average South African?
It's a rom-com, it's lekker and it's fun. The characters are cool, they're different, and they're not your run of the mill people. They are modern people with modern challenges and personalities, showing that people can get along no matter how different they are. It's about relationships – lovers, friends and blended families. And I think it shows that there's no such thing as abnormal, just different ideas of normal.
What was your highlight from the first season of Troukoors?
I guess the storyline highlights in season one was getting engaged to Karel and also the growth in the relationship between me and my son, Kevin (played by Armand Barnard).
I think when the cameras stopped rolling, it was just being surrounded by people who are so good at their jobs, the technical crew.
I also realised I'm old because some of the younger actors told me how they watched me on TV when they were growing up. It was nice seeing this new influx of young talent. I was also lucky enough to work with some of the more established actors – some I knew, and some I didn't. So I guess that was my favourite thing: seeing everyone work hard.
As well as being an actor, you're also a standup comedian and recently translated Etienne Fourie's Die Man In Die Maan into Afrikaans. Of all the work you do, which is your favourite?
I also do a pretty mean video edit – I started my career as a producer and researcher for Kwêla on kykNET. Oh, and I'm a mean dubber!
I guess I always like the one I'm not busy with more because I long to do it. When I was directing in the early 00s, I thought I'd never be as good at improv as my friends Hannes Brummer and Monique Nortje. Then I started doing standup and hey, I could do that!
Standup ruled the 2010s for me – then I missed directing. In the past year or so, I've been lucky enough to do a lot of acting work, and now I miss standup. At the moment, I'm writing a lot, so I miss acting and standup.