Who's who in the cast of Pulse
Watch all of it now
Showmax Original survival horror Pulse plunges us into a dark, disturbed world after an electromagnetic pulse bomb has fried the electrics in an old office building – and messed with the minds of the game development team trapped inside.
Pulse introduces a cast of enthralling characters portrayed by top South African and international actors. Meet the cast of Pulse.
Jasmine "Jaz" Williams (Tarryn Wyngaard)
Jaz is a brilliant programmer – just like her dad, who took his family all over the world as he followed various high-profile jobs. While she inherited her father's brilliant mind, from her mother she inherited migraines and so-called Alice in Wonderland Syndrome, a neurological condition that can cause the brain to see things other than as they are. She's just had her heart broken for the millionth time, and it's only caused her symptoms to get worse. Despite this, she's the most level-headed of the group forced to work together to survive.
Tarryn Wyngaard is a writer and actor, known for DAM, Die Invloed, The Tree, Raised by Wolves and Closer Than You Think.
Errol (Thapelo Mokoena)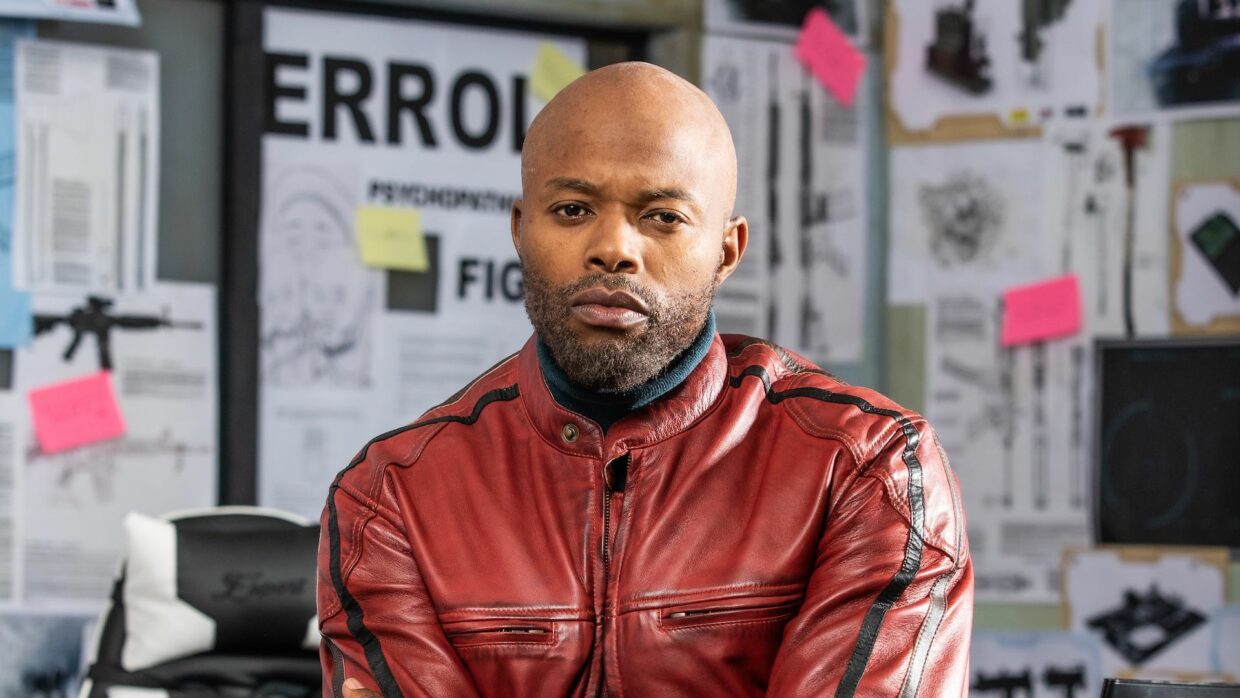 Errol was a game freak from an early age, and he's a natural psychopath. He knows how to make the world work for him, and he doesn't waste time or energy on anything if it doesn't benefit him. There's a lot to find out about Errol, which will come to light as the group fights their way through the levels of the building.
Thapelo Mokoena is a SAFTA-winning actor and producer, best known for his roles in Wild at Heart, Bulletproof S3 and Trackers. He was born in Ladysmith, KZN, and is also a wine producer and restaurateur.
Eddie Coetzee (Carel Nel)
Eddie was raised by a single mother as the eldest of two sons from different fathers, both despised by his mother. To gain his son's affection, Eddie's dad gave him every video game and device he desired, sparking a lifelong obsession with gaming. He didn't need the money but he took the job of a security guard hoping to get closer to the game design team, especially Jaz. Despite his admiration for the team, when they reject his ideas, he becomes a dangerous foe, subjecting them to the most extreme tutorial level imaginable.
Carel Nel is an award-winning actor who's been seen in Raised by Wolves, in Emmy-nominated Roots, and in local productions like Slaaf, Hum and Hartstog, the Christiaan Barnard story.
Caspar Lee (Earl Wan)
A likeable man, but not a brave one, Caspar has a dark secret from his past that eats away at his soul. He and Jaz are best friends, and they even share the same propensity for making bad choices in matters of the heart. He is exceptionally smart and is a brilliant game designer. He'll have to face his past when the pulse bomb breaks down the walls in his memory.
Earl Wan is a British actor and writer who has appeared on Coronation Street, Just Mates and Supercapitalist.
Dominic (Sven Rugyrok)
Dom's father, a police officer, died when he was young, and Dom never heard a kind word about him from his mother. He's the building's janitor, and his practical knowledge of the building's structure makes him the obvious choice to take charge of the group. But there's more to Dom than meets the eye.
Sven Rugyrok is best known in South Africa for playing Rambo in the Spud franchise, and opposite Orlando Bloom in Zulu. He's also a gymnast who was selected for Cirque du Soleil while still in high school.
Denny (Albert Pretorius)
Denny is an old-school sound engineer and game designer and, like Eddie, feels underappreciated for his contributions to the gaming world. He's the classic mad scientist, and he has found a friend and comrade in Eddie.
Albert Pretorius is an actor known for Nêrens, Noord Kaap and Johnny is Nie Dood Nie, Mandela: Long Walk to Freedom and Die Spreeus.