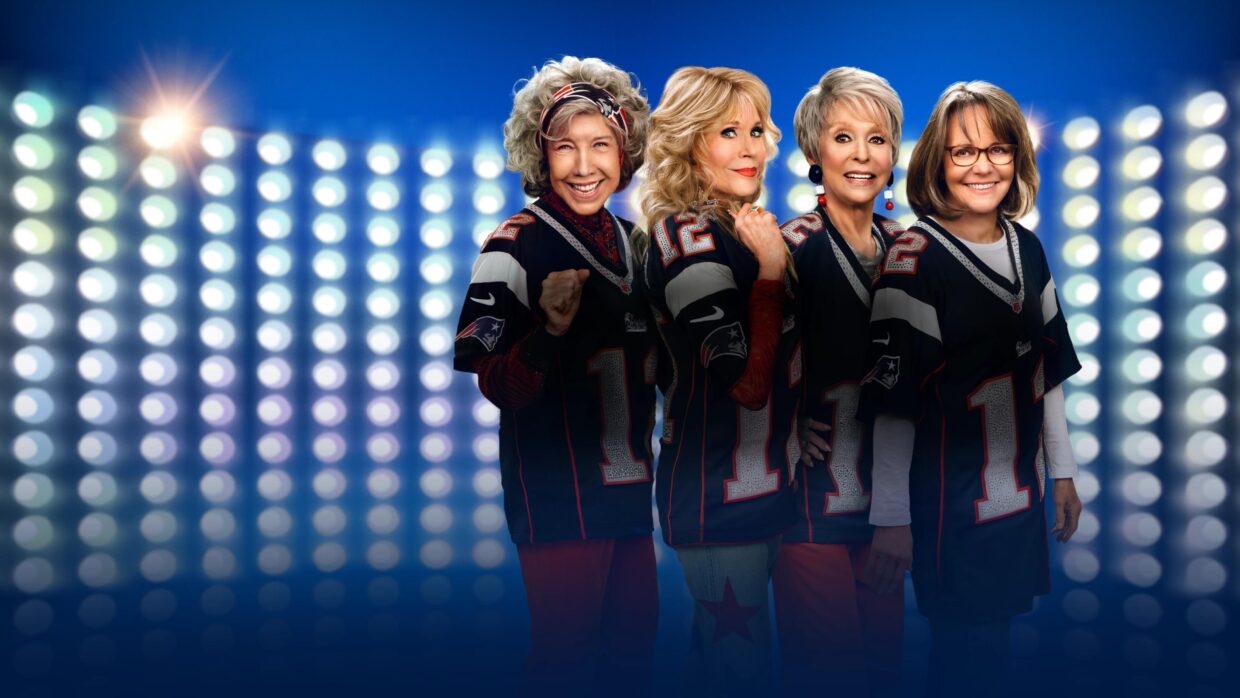 6 November 2023
80 for Brady (2023)
Oscar winners Sally Field (Forrest Gump), Rita Moreno (Anita in the original West Side Story, and Valentina in the 2021 remake) and Jane Fonda co-star in 80 for Brady, along with Fonda's long-time co-star (from Grace and Frankie and Moving On all the way back to 9 to 5), Oscar nominee Lily Tomlin.
Inspired by the true story of four best friends living life to the fullest when they take a wild trip to the 2017 Super Bowl to meet their hero, 80 for Brady is produced by real-life NFL superstar and seven-time Super Bowl Champion Tom Brady, who won the Kids' Choice Award for Favorite Male Sports Star last year and was nominated again this year.
Brady himself co-stars, along with the likes of Emmy winners Billy Porter (Pose), Rob Corddry (Ballers), and Glynn Turman (Ma Rainey's Black Bottom, Fargo), Emmy nominee Harry Hamlin (L.A. Law, Mad Men), and Emmy-nominated Food Network celebrity host Guy Fieri.
TIME Magazine says, "80 for Brady is brassy, ridiculous, and shameless. It's also irresistible, maybe because watching older ladies having fun is almost embarrassingly seductive," while RogerEbert.com says, "It's pure joy to see these women we have loved and grown with over the decades. They still give their considerable best to make us laugh, dream of our own adventures, and wish they could be around for another two centuries."