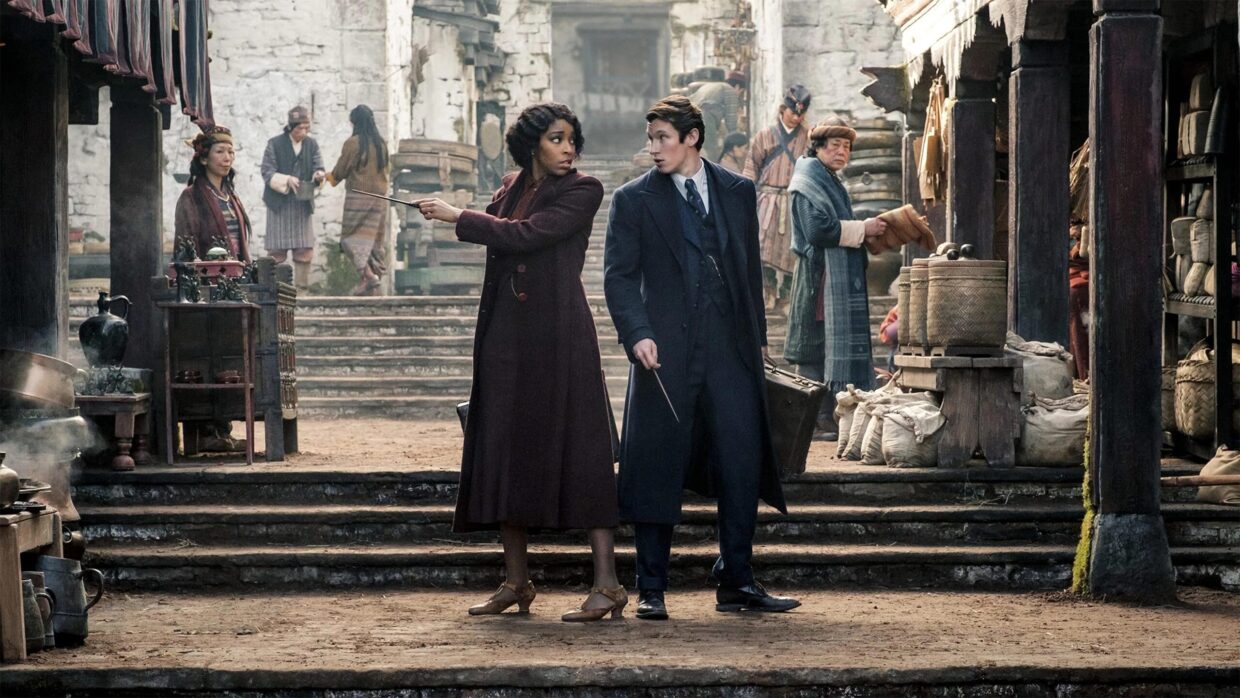 27 March 2023
Fantastic Beasts: The Secrets of Dumbledore (2022)
Co-written by JK Rowling and directed by David Yates (Harry Potter and the Deathly Hallows), Fantastic Beasts: The Secrets of Dumbledore was the 12th biggest box office hit of 2022.
The third instalment in the Harry Potter prequel series, the film is set several years after the events of The Crimes of Grindelwald and follows Newt Scamander and his partners, who are tasked by Professor Albus Dumbledore with a mission that takes them into the heart of dark wizard Gellert Grindelwald's army.
The film stars Oscar winner Eddie Redmayne (The Trial of the Chicago 7, The Theory of Everything) as Newt Scamander and Oscar nominee Jude Law (Captain Marvel, Sherlock Holmes) as Professor Albus Dumbledore, with the role of Grindelwald now played by BAFTA nominee Mads Mikkelsen (Rogue One, Hannibal).
The New York Times calls The Secrets of Dumbledore "the most absorbing and well-paced film in the trilogy to date." It's nominated for two 2023 Visual Effects Society Awards, among other honours.
Jay Jay is a wannabe football star ... and a super hero 
The reboot of Quantum Leap offers tonnes of fun