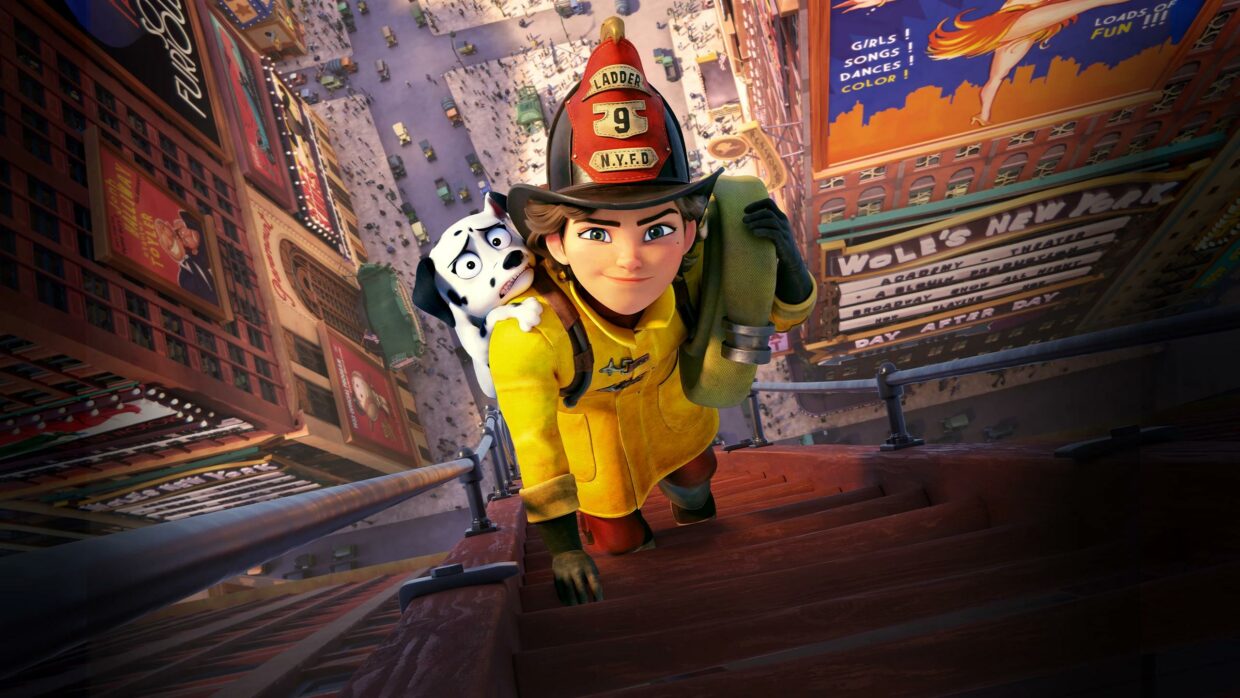 12 December 2022
Fireheart (2022)
The animated family film Fireheart is set In 1930s New York, where girls can't be firefighters. But sixteen-year-old Georgia Nolan (voiced by Teen Choice nominee Olivia Cooke from Ready Player One) dreams of changing that.
When Broadway is hit by a series of mysterious arson attacks and firemen start disappearing, Georgia's former-firefighter dad, Shawn (Oscar winner Kenneth Branagh, who played Gilderoy Lockhart in Harry Potter and the Chamber of Secrets) is brought out of retirement to lead the investigation. Desperate to help her father and save her city, Georgia disguises herself as a young man called "Joe" and joins a group of misfit firefighters determined to save the day.
Also listen out for the voices of Emmy winner William Shatner (Star Trek's Captain James T Kirk) and Saturn Award winner Laurie Holden (Polar Squad, The Americans).
In its 4/5-star review, Common Sense Media recommends Fireheart for kids aged 7+, saying, "A celebration of courage, teamwork, family, and empathy, this splendid animated adventure is a roaring success."