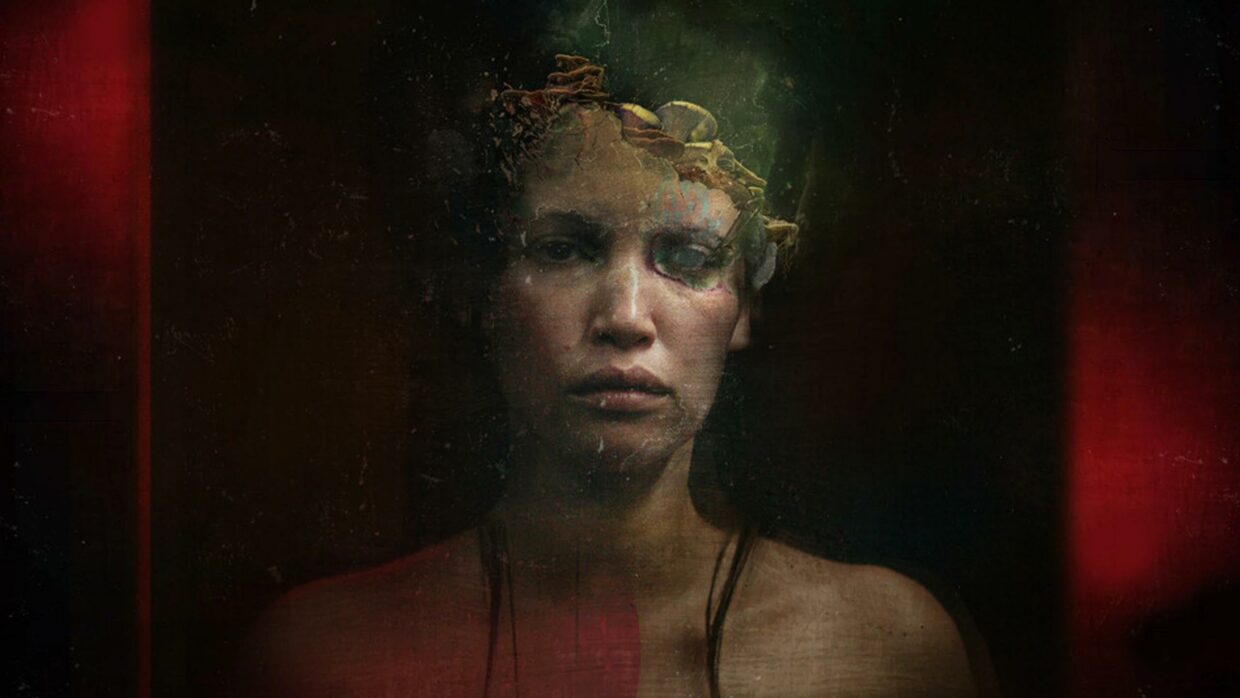 2 November 2022
Gaia (2020)
An injured forest ranger on a routine mission (SAFTA nominee Monique Rockman from Nommer 37) is saved by two off-the-grid survivalists (Silwerskerm winner Carel Nel from 4 Mure and SAFTA nominee Alex van Dyk from Die Stropers). But what starts out as a welcome rescue grows more suspicious as the son and his renegade father reveal a cultish devotion to the forest.
Set in the Tsitsikamma National Park, Gaia won Best Cinematography at South By Southwest (SXSW) as well as Best Film, Director, Editor, Sound Design and Hair and Make Up at Silwerskerm. The ecological horror has a 85% critics rating on Rotten Tomatoes, with Decider hailing it as "a standout at South By Southwest" and describing the film as a "psychedelic-mushroom Cronenberg-via-del-Toro eco-body-horror creepy-creature freakout … visually potent … strange, beautiful and disgusting."
Gaia is a breakthrough for director Jaco Bouwer, who is up for Best Director and Best TV Drama at the 2022 SAFTAs for 4 Mure, a five-part kykNET series set in the same hotel room, but with different stories in different genres each episode.
As Variety says of Gaia, "As a stylistic calling card for Bouwer, it portends bigger things and bigger budgets, showcasing a quivery facility with atmosphere and crafty technical nous that recalls his compatriot Neill Blomkamp at the outset of his career."