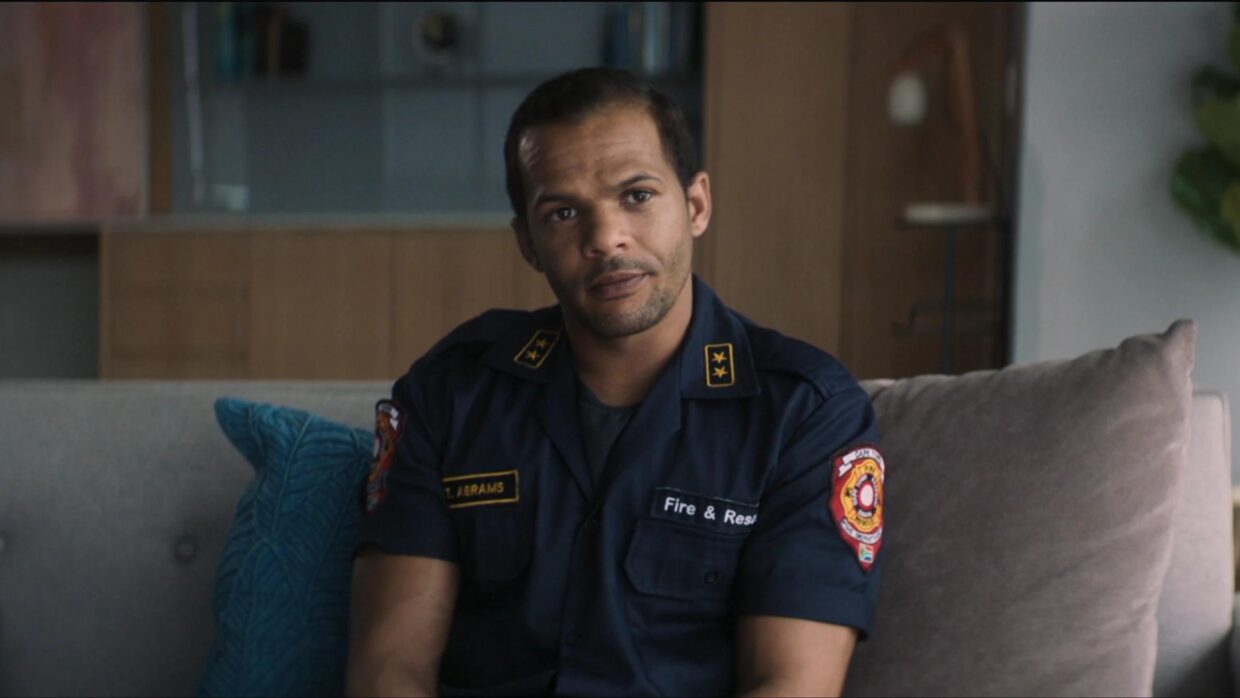 21 August 2023
Indemnity (2022)
A traumatised ex-firefighter in Cape Town wakes up next to his wife's murdered corpse, with no recollection of what transpired. Labelled as the prime suspect, he goes on the run, fighting for his life and to find out who killed his wife, before a conspiracy changes the course of our nation forever.
Released internationally by Magnolia Pictures, Indemnity has an 84% critics' rating on Rotten Tomatoes. As Screen International says. "A paranoid political thriller premise is beefed up with punchy action and suitably incendiary special effects."
Indemnity is up for five SAFTAs: Best Actor (Jarrid Geduld), Supporting Actor (Abduragman Adams), Cinematography, Editing, and Sound Design.
Written and directed by Travis Taute (Blood & Water), this local skop, skiet en donder film also stars the likes of Gail Mabalane (Unseen), Nicole Fortuin (Alles Malan) and Andre Jacobs (Black Sails, Warrior).