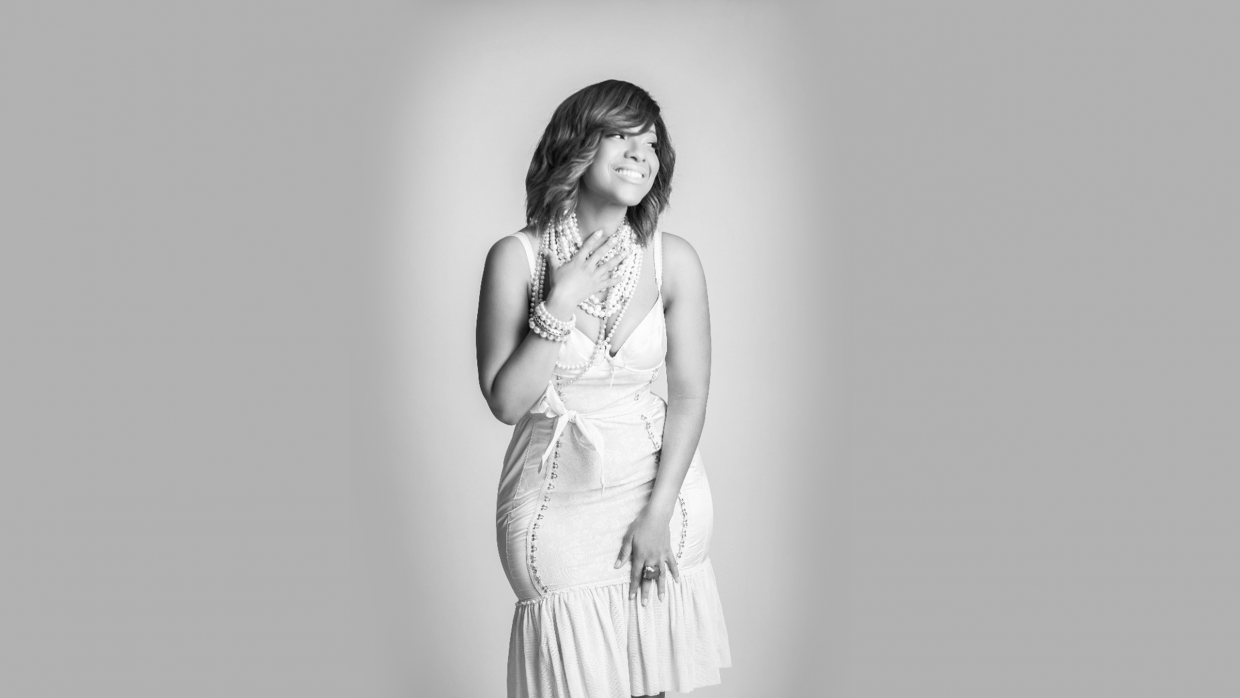 INTERVIEW: Joselyn Dumas on portraying strong African women
When you think of a strong black woman on TV, one who commands attention by just batting an eyelid, Viola Davis often springs to mind. But for Ghanaians, who swear by the power of Adams Apples, Joselyn Dumas is the woman you think of first.
Once a paralegal, Joselyn caught her big break when she landed her first major role as Jennifer Adams in Adams Apple. "Since it was my big break, most people remember me by Adams Apples than any other project I have done," says Joselyn. But it's certainly not the only project Joselyn has been involved in.  We sat down with Joselyn to talk a bit more about her career.
You studied Administrative Law in college, what made you venture into acting?
Acting is something that has always been in me – my paternal grandmother was in the arts. She was a lecturer in Performing Arts at the University of Ghana, so acting is something that I couldn't run away from. It's something that I've always loved and I knew that I could be good at it if I put my mind to it. But I realised that I couldn't just do it while working in a law firm. So it just happened, it was planned at all.
Do you ever miss your career in law?
I miss the structure sometimes – for instance knowing exactly when you're getting paid. Also being part of a team that brings some kind of justice gave me some fulfillment. But it was time to move on and I don't have any regrets at all.
How did you make the transition, did you go to film school?
Acting came naturally for me, by the grace of God. After my first audition for a TV show, I got a call back the next day. I thought it was for a second audition but they put me right on TV as the new host. When I got the job I was still working in a law firm. I started to produce the show as well after taking advice from my then TV boss. I was involved in the research, choosing the guests, locations and everything else that would make the show a success. That's when I really transitioned because I was sort of running away from work at the law firm to go on location. I weighed my options and decided to actually invest in TV.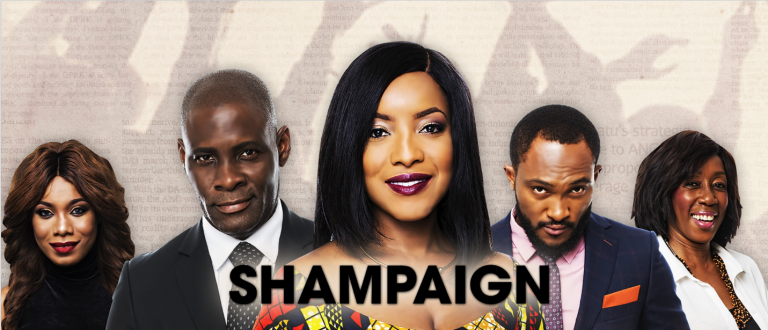 Shirley Frimpong, who's the writer and director of Shampaign, wanted to move away from the stereotypical way of portraying the African woman. The character that I play, Naana, is an ambitious single mother who wants to become the first female president in Ghana. Usually when you are a single mother you can't run for office without some backlash from your opponents which this show tackles. It's not only Naana's character that is moving forward, she has a team that is relentless and is working hard to make sure that she comes out the best. And of course, you have the opposition who highlight the things female politicians go through in Africa. The show is driving the idea that anything is possible if you work hard at it. It portrays a lot of strength in women.
Playing a female politician in such a male-dominated career, what was going through your mind at the time?
I was very excited when Shirley told me about this role because I've had instances where I wish that people would just go beyond the hips and see what else I'm doing. I do a lot of philanthropic work and I have a television show. I was a bit hard on myself when I accepted the role because I really wanted to nail it. I wanted to prove to everybody else that anything a man can do, a woman can do if they put their mind to it. It doesn't always have to be a competition; there is enough room for everybody. I had played many roles but I had never played a serious one. I read about politics, watched The Good Wife and paid attention to everything about Alicia Florrick, her mannerisms, body language and movements. Since I am very animated when I talk, I needed to learn how to tone down a few things because this was a different environment. I needed to embody the character and make it as believable as I can.
How challenging was it, trying to nail that political persona?
It was quite challenging, I am a very smiley person and my character Naana had to be serious all the time. Dealing with your teenage son's issues, the state of affairs, your political ambition and then your love life, it's a rollercoaster. But it was great, I had fun shooting it and I felt like I was learning on the job as well.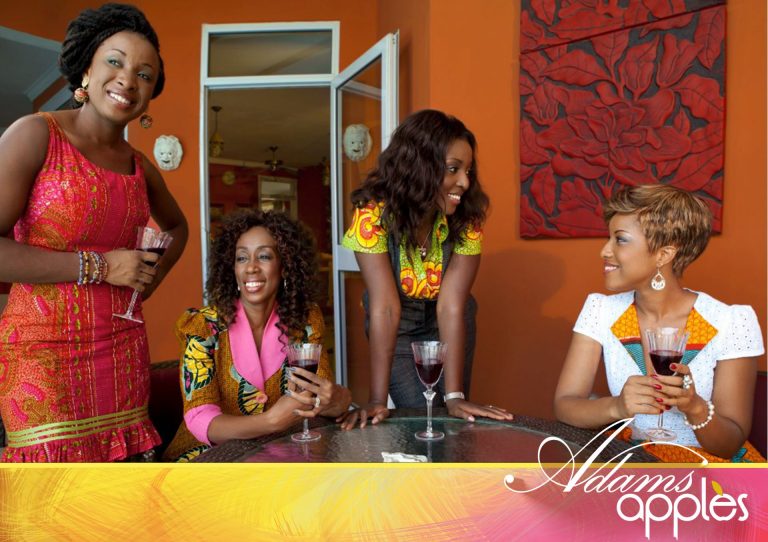 Let's talk about Adams Apples and its impact on your career as an actor.
Adams Apples came at a time when nobody took me seriously enough as an actor to give me a role because I was a TV host. I auditioned about six times because Shirley Frimpong (the director) wasn't sure where to place me at first. I eventually got the role and decided that I was going to challenge myself to be the best that I can be. I studied my character Jennifer Adams; I would call Shirley late at night to discuss the character. I was so excited because she had given me a chance when nobody did and I didn't want to let her and myself down. The role made people take me seriously. Of course there was some negativity; some people thought I was very rude because of the character I played. Maybe because I played the character too well, people could not separate the character Jennifer from Joselyn.
Other than your TV and movie roles, you currently host your own show At Home with Joselyn Duma, how did this show come about?
It came about when I came in contact with Michael Djaba who had an amazing concept about a show that entertains people while also making them feel at home. After watching my other talk show, The One Show, he saw a witty side to me that people don't really see and At Home with Joselyn Dumas was born. It's a very conversational talk show where we are all just having a good time.
You make hosting seem so easy, any challenges?
I had a guest on a new show (which I was recording a few months ago) and we had a prior conversation about what she was going to say. But once the camera started rolling, she couldn't say anything. That is always the most difficult thing for every host, when the guest isn't forthcoming. Sometimes it's not because they are trying to be mean, they are probably just camera shy or they just freeze. Those are some of the moments I start panicking because I know the conversation I've had with this person when the camera is not rolling. I know how much it would impact other people if they are able to say it on camera, and I just don't want to force it out of them. It is the most difficult situation. I face it every now and then but as a host you need to find a way of making them feel relaxed.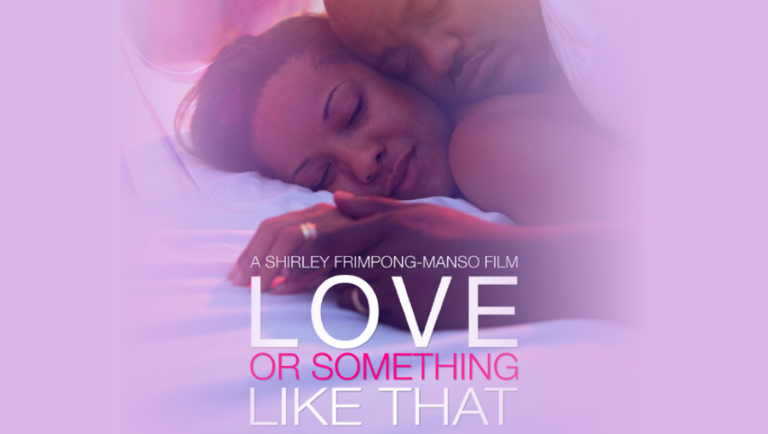 What's the hardest role you've ever played?
It has to be Kwaaley in Love or Something Like That. I needed to take myself into a dark place in order to show my character's emotions. It was not a matter of snapping in and out of it, I had to stay like that for six weeks while we were shooting. Most of the time, my character was very emotional and that was very challenging. I am a very happy person so finding that sad place is hard, staying there is even harder.
What qualifies as a no-go zone for you when accepting a role?
Since I am an artist as well, if the role I am given is telling a powerful story, I am not going to say no. I wouldn't go completely nude but if it is a powerful enough role that is going to send a powerful message out there, I don't know why I should say no to that.
Which famous actor do you draw inspiration from?
There are quite a few I love, veterans like Julie Andrews and Helen Mirren but when it comes to the younger ones, I think Charlize Theron is such an amazing actress. Lately, I am falling in love with Viola Davis, she is very powerful on screen.
What about a popular show you'd like to star in? 
Queen Sugar and Power. Power is just so realistic, there are times when I am watching it and I wish to be part of it. I get so envious. 50 Cent better write me in, because I can't take any role from the other actors, they all play it so well.
Any thoughts on internet streaming services like Showmax since your three shows – Shampaign, Adams Apples, At Home with Joselyn Dumas and movie Love or Something Like That  – are currently on the platform?
I think it's the future and I am so happy to be a part of this new wave. I've had fans from Jamaica stopping me in the mall to gush over my shows and fans from Guam sending me emails to tell me how much they loved my movie. That is what the internet does, it bring us all together by taking our products all over the world. When someone stops me at the airport to tell me how Love or Something Like That made them cry and pushed them to take an HIV test, that gives me great satisfaction. So thank God for internet streaming services like Showmax where people can stream and enjoy the magic we are creating in these parts. It can only get better from here.
Adams Apples S1-2, Shampaign, At Home with Joselyn Dumas, and Love or Something Like That are currently available  Showmax. Watch now »