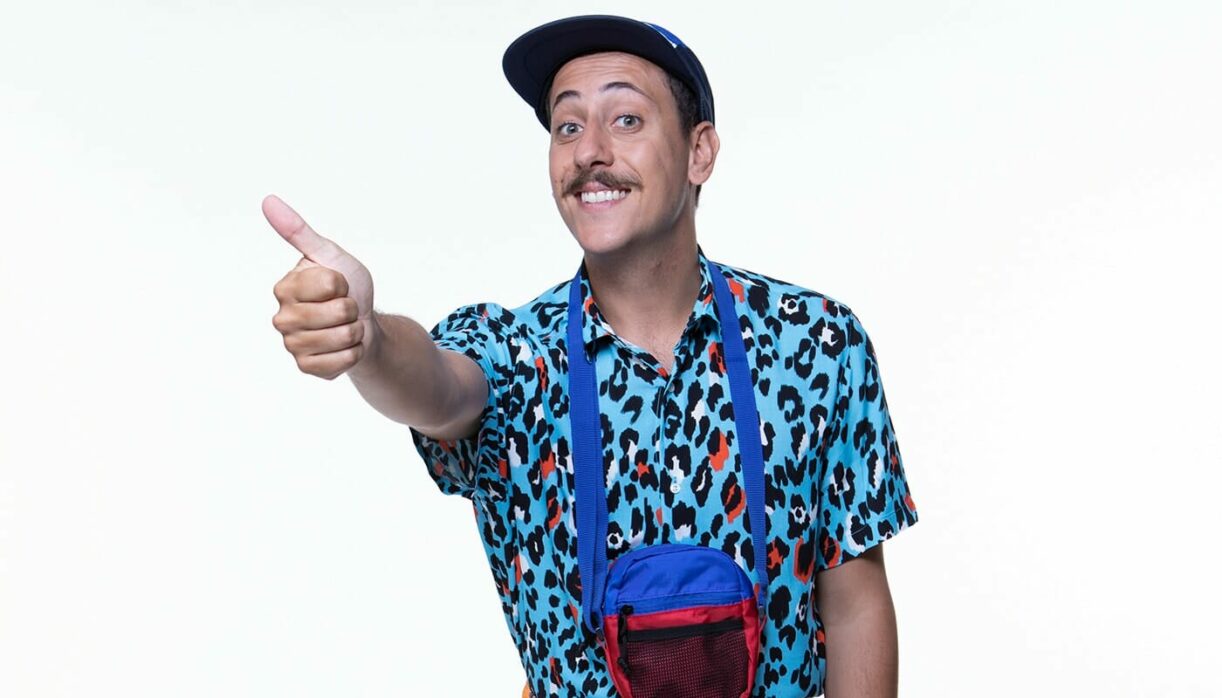 6 February 2019
INTERVIEW: Schalk Bezuidenhout, featured in Trippin With Skhumba
In the third Showmax Original, Skhumba visits the hometowns of some of our country's finest stand-up comedians in a fun show that's just as much about travel as it is about comedy. Schalk Bezuidenhout is one of his featured comedians, and here Schalk lets us in on what we can expect from the episode that's all about him and his hometown.
Schalk Bezuidenhout hails from Kempton Park. Yes, that "brannewyn en coke" town right next to the airport in Jozi. Probably most famous for his moustache and short shorts, Schalk studied drama at the University of Cape Town and started doing stand-up comedy in 2011. He won the Savanna Newcomer Award at the Comics Choice Awards 2013, the Intermediate Award in 2015 and has recorded his own special on Comedy Central. More recently, he performed alongside Skhumba on the Oh Ship cruise. It was so hectic, he had to go to the Philippines with his girlfriend to recover.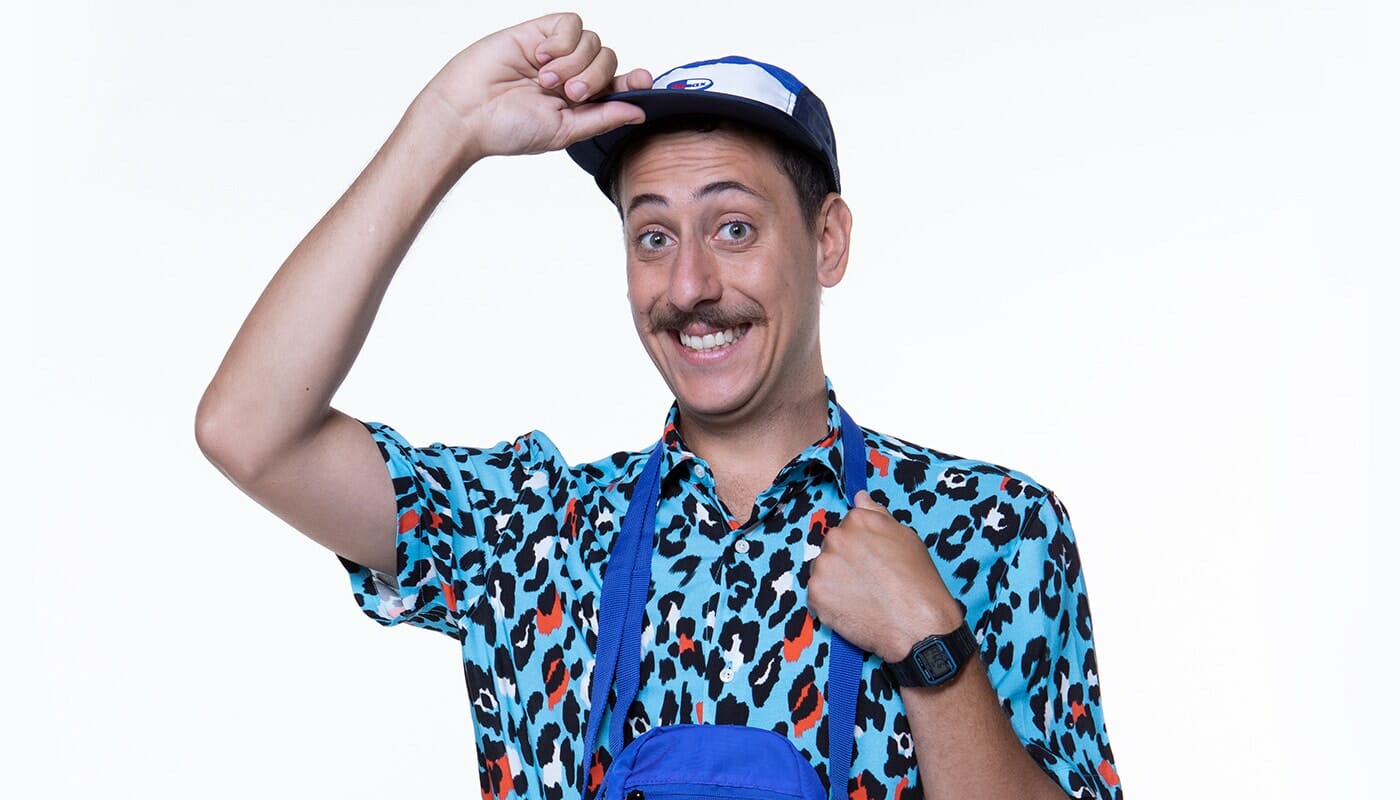 Why Trippin With Skhumba?
I love Skhumba. I met him in my first few years of doing stand-up. We don't do gigs together often because we have different audiences – I'm more popular with the Afrikaans crowd and he's more popular with vernacular audiences – except now and then we do cross paths, like with Blacks Only.
Have you two been on the road together before?
Any chance for us to be on the same line-up is always nice. We just did a show on a cruise together called Oh Ship. So technically I have been boat-trippin' with Skhumba.
So you're taking Skhumba to your hometown of Kempton Park…
I'd love to sit Skhumba down at a dinner table with my parents. I think my parents would like that as well because they're huge Skhumba fans. My mom grew up on a farm so she knows one or two vernac words that she can remember. She's very impressed with herself when I perform at Blacks Only and she comes to watch, and she can pick up a word. She doesn't know what the joke is but she'll be like: "He's talking about sheep! That's the word for sheep or 'That's the Tswana word for pap; he's talking about pap right now.'"
What do you think she's going to make for dinner?
Ag, we'll probably braai.
Any other places you're going to show Skhumba in your hood?
My school [Hoërskool Jeugland in Kempton Park] is pretty much where I started stand-up. I'd love for Skhumba to do a set for my school. Even since I was in school in 2010, it's become very diverse in terms of race but it's traditionally an Afrikaans school, so most of the students will be white Afrikaans kids, which is not Skhumba's regular audience. I'd love to see him trying to make them laugh, which I'm sure he will!
What kind of travel mates will you and Skhumba make?
Badly! Skhumba is going to hate the road trip because I drive a 1977 Mercedes without aircon. I think Skhumba invited me because he thought I live in Cape Town… I'm still near an airport…