19 October 2022
Thando Thabethe on being half-naked in mid-winter, with snakes, for Blood Psalms
The first two episodes of Blood Psalms, an epic, action-packed Showmax Original African fantasy series, are now streaming, with new episodes every Wednesday until the end of November 2022.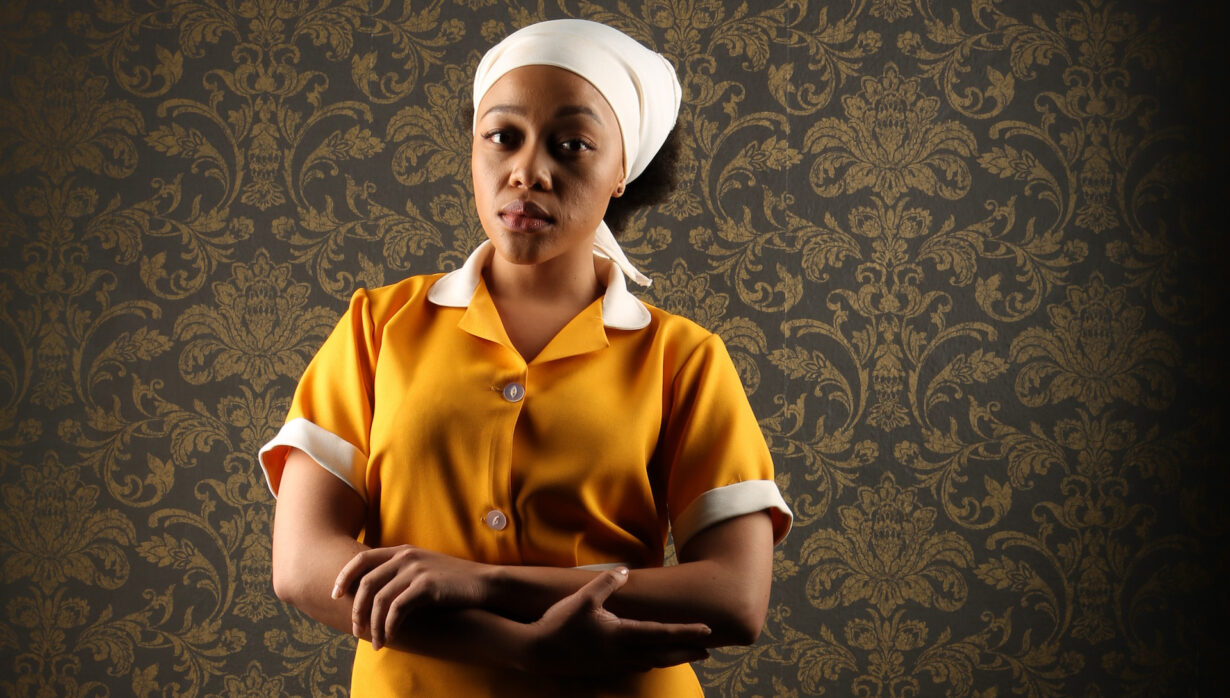 Thando Thabethe plays the Emissary of Heka. Born and bred in Johannesburg, Thabethe was only 14 when she landed her first television role. SAFTA nominated as the Most Popular TV Presenter for Thando Bares All, she's worked on some of the biggest soaps, dramas and comedies in South Africa, from Housekeepers to Reyka, How To Ruin Christmas to Generations: The Legacy, to the romcom Love Lives Here.
We caught up with Thabethe about her role in the biggest and most ambitious Showmax Original series yet.
Tell us about the character you play in Blood Psalms.
I play the emissary of god Heka. She is responsible for foretelling everybody's future. If you've seen the trailer, she's the narrator of everything happening in the actual story. She has that almost scary look, and feminine power that makes you wonder if she's a good or an evil god. But I find it interesting that the messenger is female and that the story is giving power to women.
Blood Psalms is like nothing we've ever seen. What was your initial reaction when you got the script?
I thought, 'Wow, what an ambitious project.' To see that South Africans are now producing television on this scale is just incredible. I remember the first day on set, I was like, 'Where am I?' It's nothing I've ever seen in my 15 years of working on television. It's exciting because it shows that we are moving on to the next level.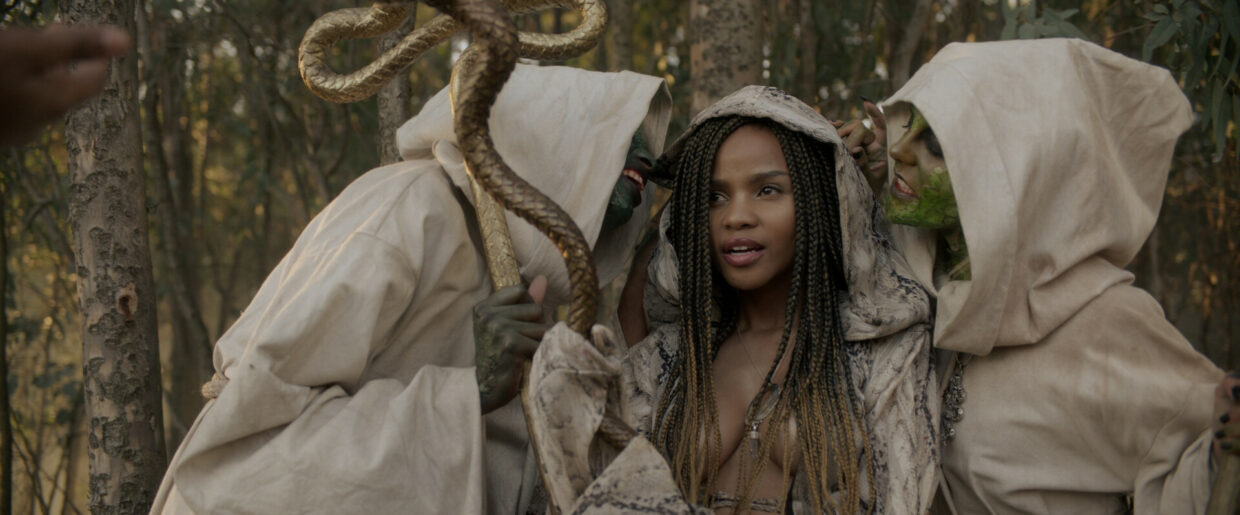 The series is said to be a reimagining of ourselves as Africans. What do you think you've learned about yourself through shooting this series?
I think for me, it's the idea that once you set your mind to something you can pretty much achieve it. I mean, we shot it in the middle of winter and I was half naked the entire time.

Over and above that, on my first day on set, I was with a giant anaconda. I won't say I was scared of it but I definitely won't have one in my house. That was a challenge in itself. Also, snakes don't coil in winter, so you have to be up close and personal with them for them to do what you require them to do. Then on the second day, I swear there were about 50 snakes on the floor, which was crazy.
The whole series is shot in vernac but it's not your everyday vernac that you speak. There was a terminology that you don't get to hear in everyday conversations. So it's the weather factor, the wild animal factor, the language factor and then you must still act. It was a lot happening at the same time but again like I said, setting your mind to do something you can do it.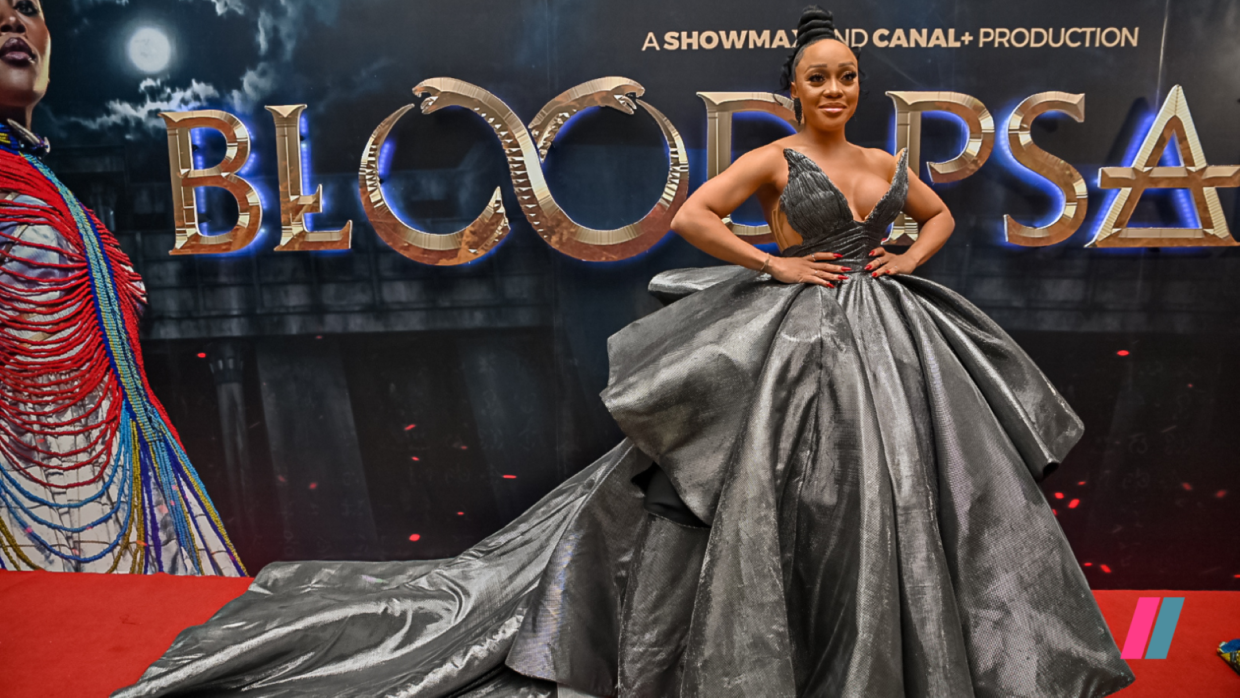 How much of this story did you know about before coming to this project?
None! I wouldn't even lie. I even googled what the emissary is and it takes you back to the Egyptian mythologies. I admire how Yellowbone Entertainment interpreted or told the story with an African take while keeping the fundamentals of magic, different kingdoms, and the importance of power.
What do you hope the audience will take away from watching this show?
Possibilities! This is Showmax and MultiChoice's most ambitious project yet. If more people can put funding behind our projects, there's a lot we can achieve. I think South African actors are unmatched. We're able to do so much with so little. What Blood Psalms does is to show the world what we're able to do when you give us something.
Now streaming, first on Showmax
Shot in the Eastern Cape, Gauteng and North West provinces, Blood Psalms is a Showmax Original in partnership with CANAL+, the Department of Trade, Industry and Competition, the Eastern Cape Economic Development Corporation (ECDC), the National Film and Video Foundation (NFVF) and the MultiChoice Innovation Fund, which supports South Africa's most exciting entrepreneurs, enabling them to bring their unique, innovative and creative business ideas to life.

The first two episodes of Blood Psalms are now streaming on Showmax, with new episodes every Wednesday until the end of November 2022.