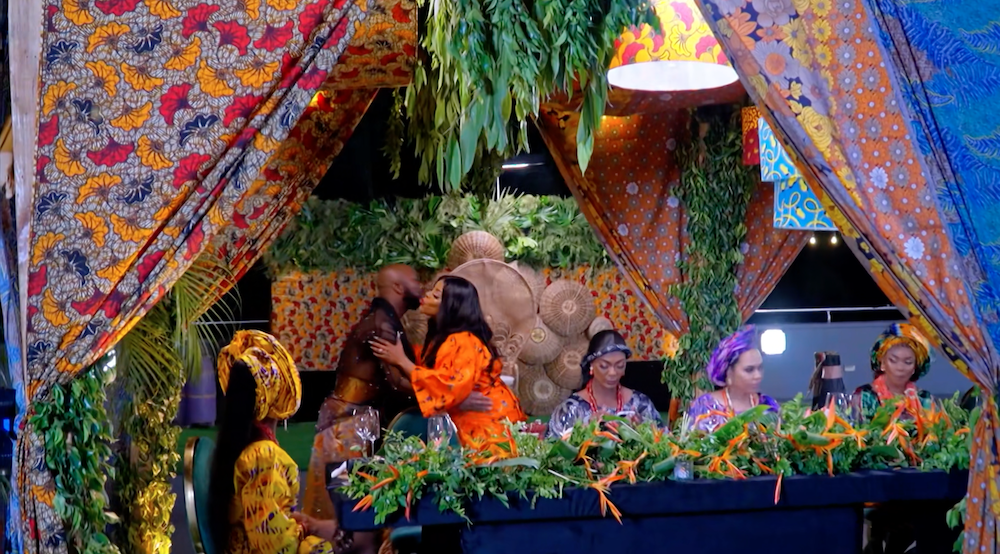 27 October 2023
The Real Housewives of Lagos Season 2 episode 5 recap: "I am not saying hi to Faith"
So, after the drama that turned Iyabo's event into a battleground in the last episode of The Real Housewives of Lagos, Mariam and Faith are apologetic and speaking about the fight to their siblings. They both feel bad about messing up Iyabo's night and want to apologise to her, but their beef is far from over.
Meanwhile, Iyabo aims to bring good vibes back to the resort. She's got Dr Rommel in tow, who arrives with so much excitement. She quickly starts gisting him about all the crazy happening from the last episode, and he is seemingly happy to add fuel to the fire, suggesting that Faith might not be as genuine as she seems.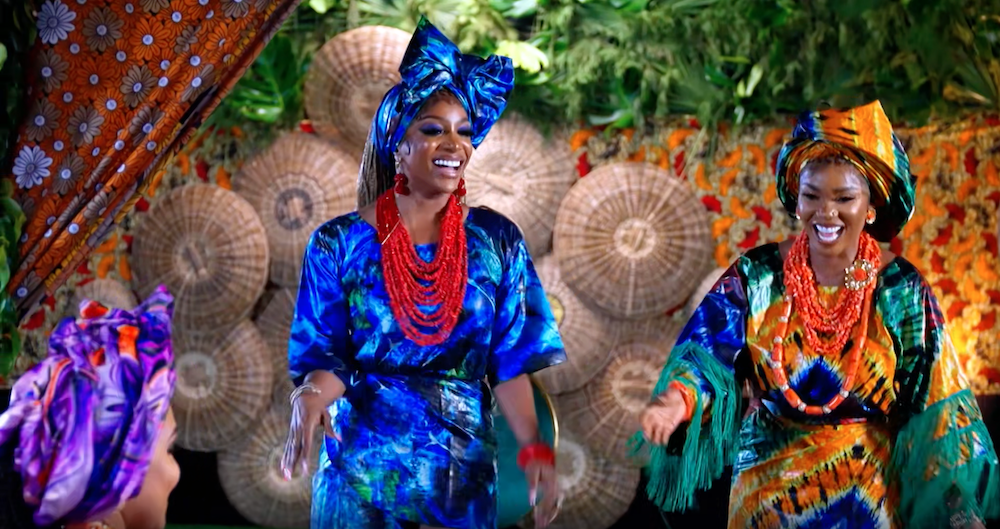 "What you've told me now is showing me the same things she did to me," Rommel answers Iyabo after she recounted how Faith's behaviour displeased her. "She is acting fake. She doesn't care about others, she [only] cares about herself and I have to call her out."
That's quite the twist, considering Faith introduced the melodramatic doctor to the group.
Later on, Faith has a heart-to-heart with Laura, who's been on her side from day one. "I don't think you should stoop so low to their level," she advises Faith while stressing that Mariam doesn't like her enough to be fighting for her.
Iyabo decides to throw another event, this time with Rommel and Laura on board. Miraculously, there are no fights or arguments. It is all good vibes, vibrant Adire prints, and a celebration of culture and her artistry with little drops of shades here and there.
Watch the trailer for this week's episode of The Real Housewives of Lagos
Rommel and Tiannah discuss Faith
In his confessional, Rommel expresses his hopes for Faith and Iyabo to make amends. However, when discussing how Faith should apologise to Tiannah, he does a 180 and suggests they don't get involved.
Tiannah reminds him that Faith is his friend, to which he responds with doubt, saying he questions their friendship.
"You know you say she's my friend and my friend, she is not," he retorts. "She is my friend, I thought, but now I'm beginning to think, 'is she really my friend?' She also stabbed me in the back."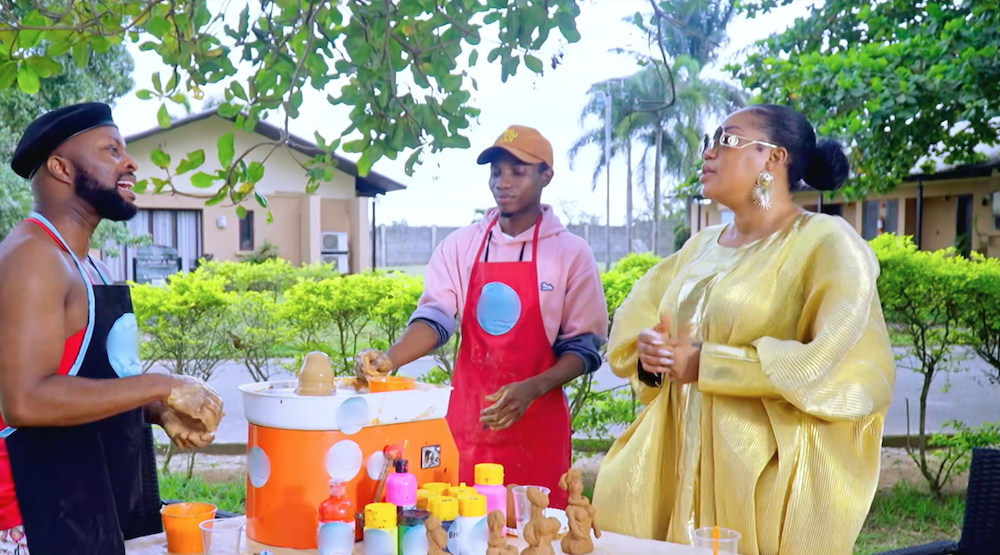 Apparently, their relationship isn't perfect. Rommel claims Faith isn't honest and doesn't care about anybody, including her relatives. He goes on and on about how Faith is a bad friend and person, but Tiannah sees right through his actions and questions why he is choosing to vent to her about Faith instead of addressing it with Faith directly. She tells him to leave her out of the drama.
Faith apologises to Iyabo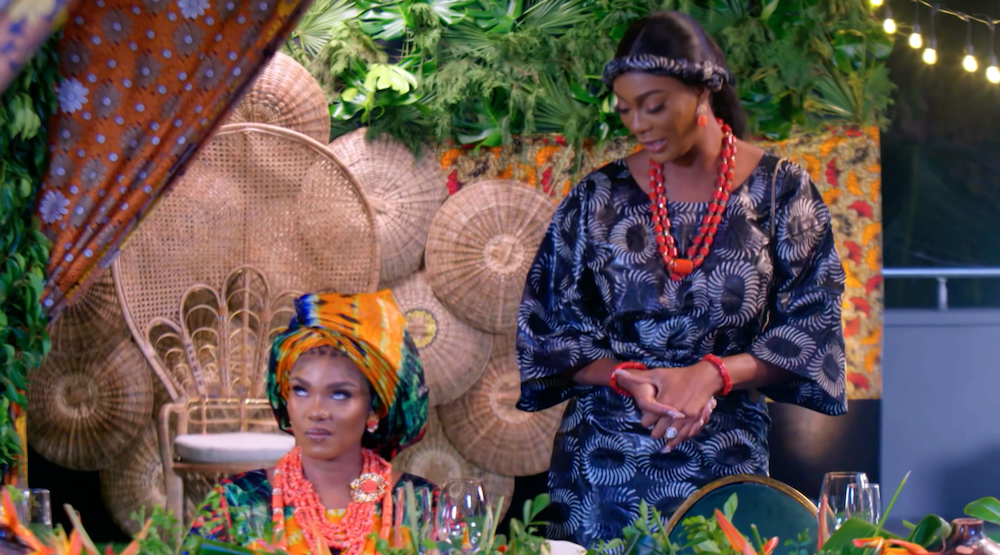 Faith eventually apologises to Iyabo. She acknowledges her not-so-great behaviour and hopes today's event goes better.
"I'm so sorry I engaged in an argument yesterday and got you in a bad mood after all your effort and everything," she starts. "I hope today will be a better day. Thank you."
In her confessional, Faith doesn't seem too sorry, hinting that she's done her part, and it's up to Iyabo to accept it. Iyabo, on the other hand, doesn't seem too keen on forgiving and forgetting, but at least an apology was said and heard.
Rommel crashes the party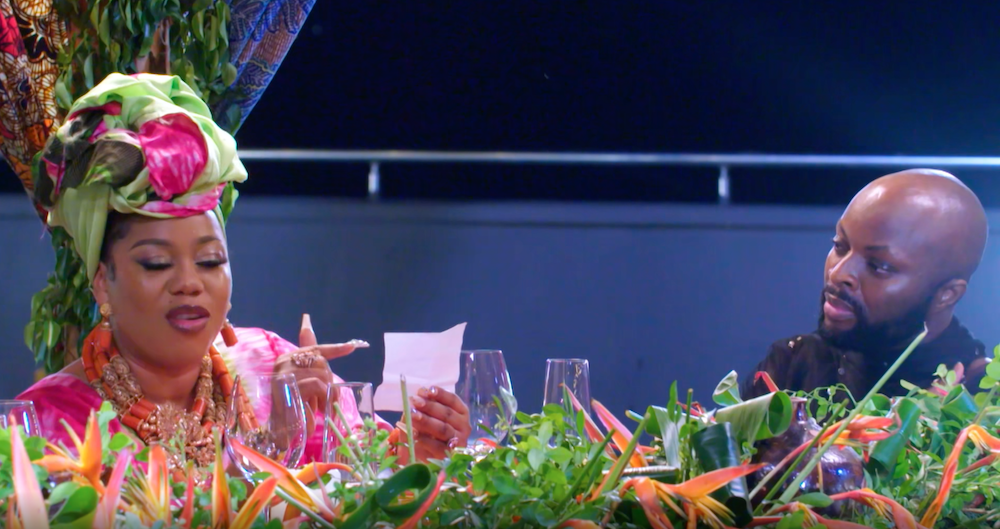 The episode takes an unexpected turn when Dr Rommel crashes Iyabo's party. He goes around greeting everyone but pointedly ignores Faith, the very person who introduced him to the group. She cheekily remarks that it's a girl's trip and she wasn't expecting a guy to be there, clearly indicating their sudden bad blood is mutual.
The other ladies notice and are wondering what's going on. Chioma quickly comments, "It seems like there is fire on the mountain between Dr Rommel and Faith. What the hell could have happened after the disaster of an event that they both put together."
"There is a fight. There is a war," Iyabo adds excitedly. "In fact, I am not fighting Faith again because I want to see the drama. This kinda of drama always makes me happy."
While they don't talk during the episode, Rommel decides to bring up their issues in the presence of the ladies. Chioma and Tiannah step in, cautioning him about airing their dirty laundry in front of everyone. They do have a conversation in the next episode of The Real Housewives of Lagos, but we'll have to wait for it to find out what really caused this rift between Dr Rommel and Faith. The tea is getting hotter, and we're waiting for it to be served.