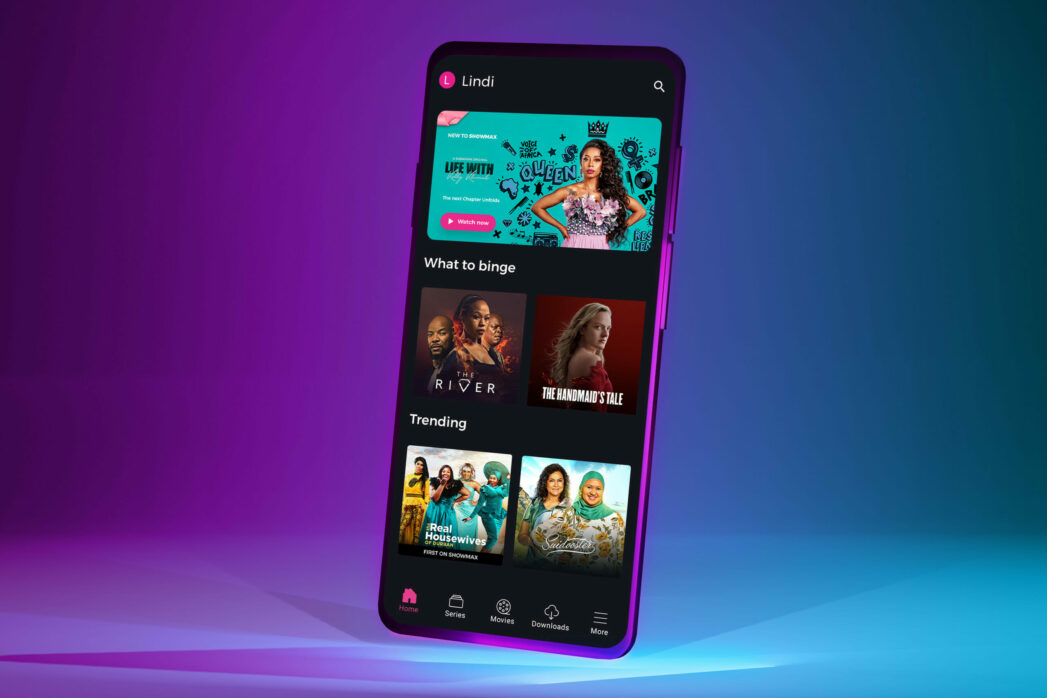 4 May 2019
How to save data on Showmax using bandwidth capping and downloads
How much data do I need to stream? Streaming video can use up to 3GB of data per hour depending on the quality and streaming service.
Showmax's data-saving tools can reduce this to 100MB an hour when streaming on mobile and less than 200MB for downloads.
Update: In May 2022, Showmax introduced the Max Data Saving mode on the iOS version of the Showmax app, allowing subscribers to use as little as 50MB per hour on mobile, with plans to roll it out to Android users too.
Use the Showmax bandwidth calculator to figure out how much data you need to budget for in a month, depending on your device, your streaming habits and the amount of time you plan to spend binge-watching.
Then get familiar with Showmax's built-in data-saving features and limit how much data you use.
1. Use Showmax bandwidth capping to cap GB used per hour
Showmax's bandwidth capping feature allows you to control how much data is used while streaming, and sets limits that will use as little as 100MB-1.4GB an hour.
How to cap data when streaming from a smartphone or tablet
Download the Showmax app for iOS, Android or Huawei.
Login and go to settings (For iOS, click App Preference after Settings).
Select Bandwidth Capping and choose:
No Capping – this gives you the highest possible quality at 1.4GB per hour
Medium – 0.7GB per hour
Low – 0.3GB per hour
Minimum – 0.1GB per hour (mobile devices only)
Max Data Saving (on iOS mobile devices only) – up to 50MB per hour
Select the bandwidth capping setting best suited to your device and budget. You'll be surprised how good the picture quality is on the low settings.
How to cap data when streaming from a computer or smart TV
Press play on the show you want to watch. As the show begins to play, click the Settings icon on the bottom right-hand corner of the player bar.
Bandwidth capping options will pop up. Choose:
No Capping – this gives you the highest possible quality at 1.4GB per hour
Medium – 0.7GB per hour
Low – 0.3GB per hour
Once selected, continue streaming with your data limit in place and stay in control of your data usage.
2. Download on mobile devices and watch offline with Showmax
Showmax gives you the option to download any show or movie on Wi-Fi and watch offline on smartphones or tablets using the Showmax app for Android and iOS – no data needed.
This is an especially handy feature if you'll be somewhere without the internet, such as in a taxi, on a plane or in the middle of nowhere.
Read our comprehensive article on downloading with Showmax here
3. Reduce download quality to save data (and space)
If you have to use your mobile data to download shows, or if the storage space on your device is running low, make use of the Showmax quality settings for downloads.
When you select a title to download, you will be able to choose from four different quality settings. The lower the quality you select, the less data you will use and the less space the file will take up on your device.
Download on Low Quality, Standard Quality or Good Quality as opposed to High Quality to save data. Standard or even Low Quality work perfectly on small screens
The data you'd use to download an hour-long episode can be reduced from about 1GB to 180MB using this tool.
4. Use free Wi-Fi hotspots
The best way to save data is to use no data! Stream your shows while you're on your lunch break at work, when you're in a coffee shop, or at your friend's parents' house. We won't tell!