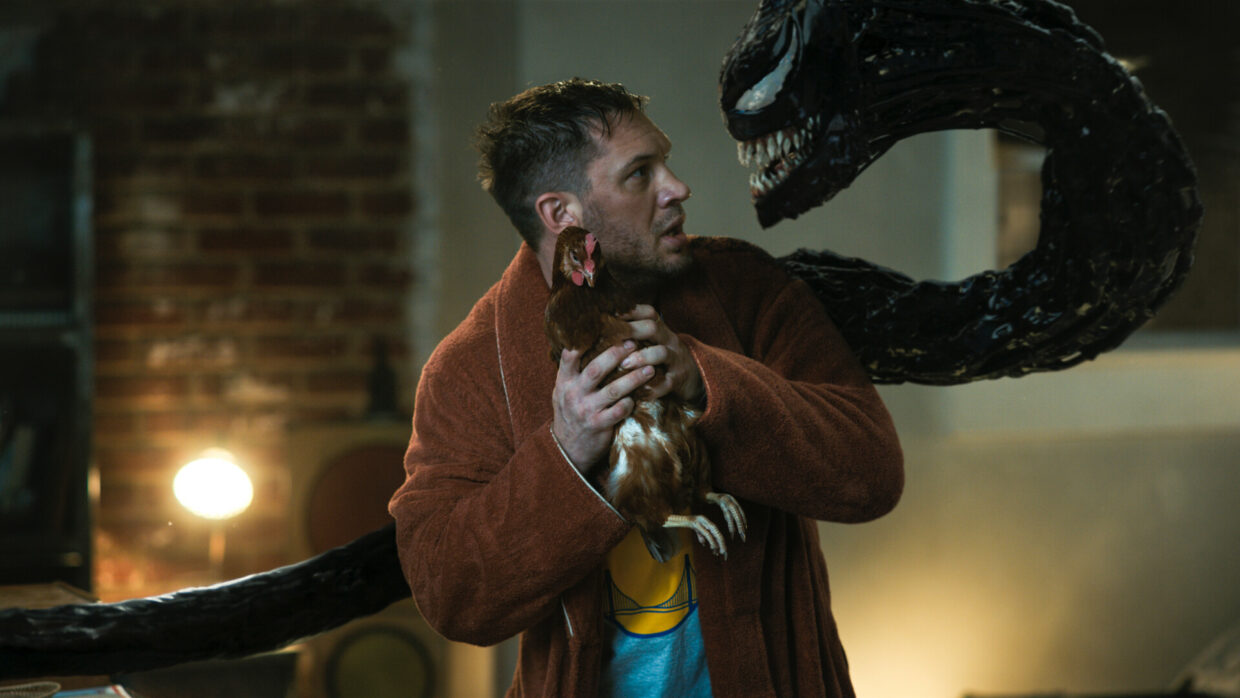 2 November 2022
Venom: Let There Be Carnage (2021)
"A love story written in blood, sweat and the slime of half-eaten brains," is how Independent (UK) describes Venom: Let There Be Carnage, the seventh-biggest box office hit of 2021.
The sequel to 2018's Venom sees Eddie Brock (Oscar nominee Tom Hardy from Inception and Mad Max: Fury Road) trying to reignite his career by interviewing serial killer Cletus Kasady (three-time Oscar nominee Woody Harrelson from Zombieland, Natural Born Killers and True Detective), but he and his extra-terrestrial passenger have their claws full when another symbiote, Carnage, makes itself at home in Cletus.
Venom: Let There Be Carnage is directed by the Emmy-nominated and BAFTA-winning king of performance capture, Andy Serkis (better known as King Kong, Gollum in The Lord of the Rings, and Caesar in Planet of the Apes), with an impressive cast that also includes Oscar nominees Michelle Williams (Manchester by the Sea) and Naomie Harris (Skyfall).
"A sequel aimed squarely at fans of the original's odd couple chemistry, Venom: Let There Be Carnage eagerly embraces the franchise's sillier side," says Rotten Tomatoes' critics' consensus.