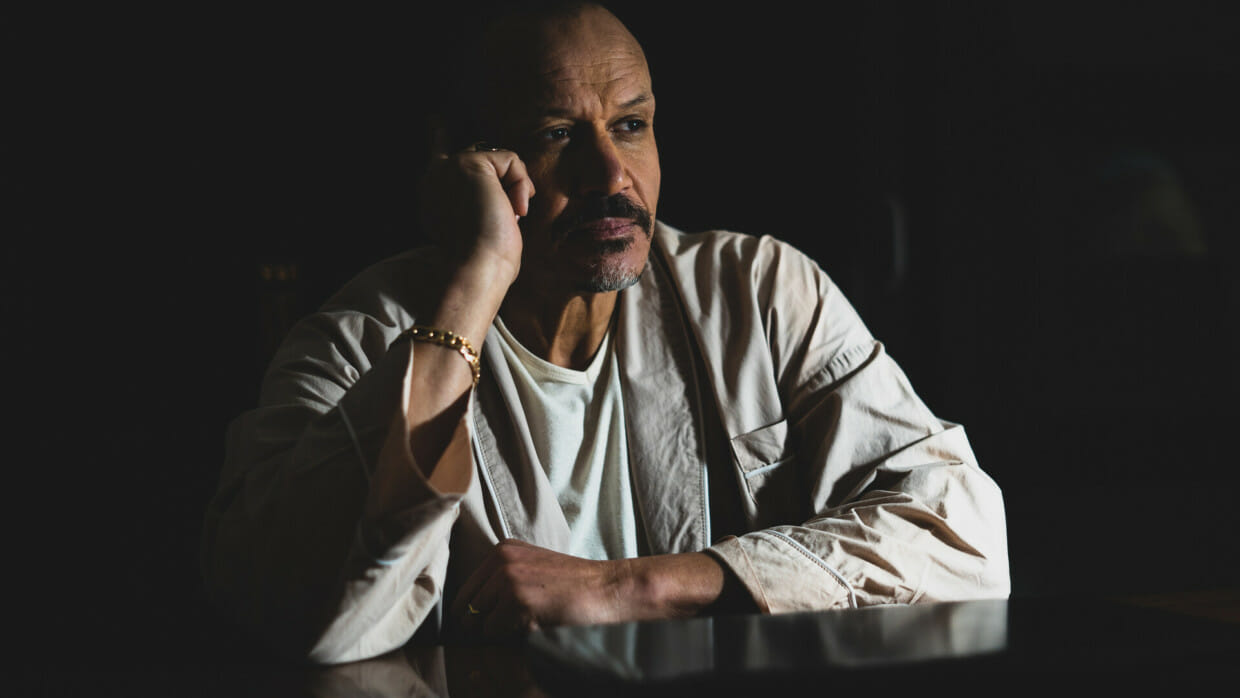 30 March 2021
Watch: New trailer for upcoming Showmax Original Skemerdans
Skemerdans is a Cape Flats neo-noir murder mystery set at the Oasis jazz club, the centre of a power struggle between two brothers, a scorned widow and an organised crime syndicate. 
Shot largely at the iconic Club Galaxy during the October 2020 lockdown, the 13-part half-hour series revolves around the Fortune family, played by SAFTA winners Kevin Smith (Isidingo, Arendsvlei), Ilse Klink (Stroomop, Isidingo), Brendon Daniels (Four Corners, Sara se Geheim, Arendsvlei);  SAFTA nominee Vinette Ebrahim (7de Laan, Binnelanders); Carmen Maarman (Arendsvlei, Lui Maar Op, Belinda); rising star Trudy van Rooy (Die Byl, Sara Se Geheim); and Ceagan Arendse (Suidooster, Arendsvlei), who tragically passed away in February 2021. 
Keep your eyes peeled during the trailer for glimpses of the likes of Fleur du Cap winners Sanda Shandu (The Kissing Booth 1 and 2) and Mbulelo Grootboom (Sara se Geheim, Projek Dina); Comics' Choice nominee Carl Weber; Kim Syster (Binnelanders, Suidooster); Bongo Mbutuma (Die Spreeus, Erfsondes); and Danny Ross (Nommer 37, Arendsvlei, Suidooster).
2019 Standard Bank Young Artist Amy Jephta (director of the upcoming feature Barakat and writer on Die Ellen Pakkies Storie and Trackers) is executive producer and showrunner, co-directing alongside Ephraim Gordon (producer of the upcoming feature Barakat and director of Sara se Geheim and Suidooster).