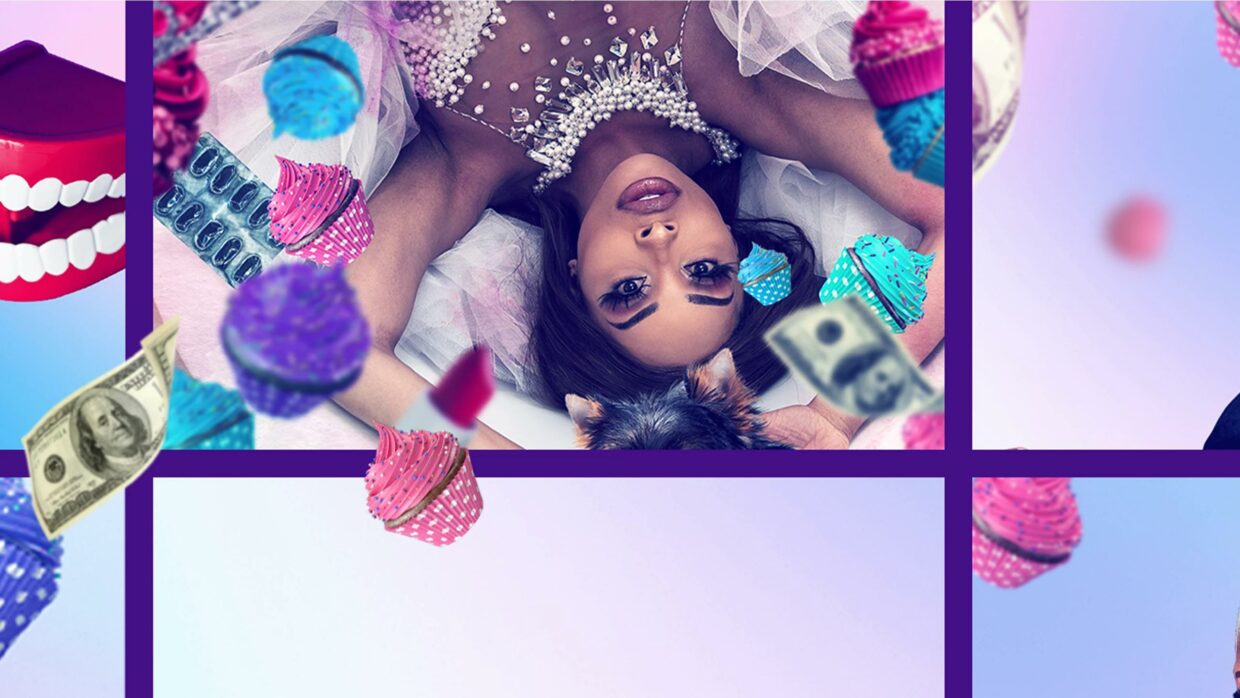 29 July 2022
What to watch on Showmax in August 2022
Miss The Wife? In August, The Wife: Behind the Veil is bringing the scoop on what went on behind the scenes of your favourite telenovela. Plus, Mohale Motaung reveals his side of the story of his troubled relationship with Somizi in Mohale: On the Record. Plus, on the international front, there's HBO's new series The Baby and the BBC hospital hit This is Going to Hurt.
And if you're into reality, there's no bigger story in August than Big Brother Naija S7, streaming from 2 August.
---
Showmax Originals
---
Mohale Motaung and his husband Somizi Mhlongo became the poster couple for gay marriage in South Africa when their SAFTA-nominated 2020 wedding special, Somizi & Mohale: The Union, was labelled the Union of the Year and set a then-record for the most first-day views on Showmax at launch. Their relationship was also a central focus on Living the Dream With Somizi S4, which won the 2020 SAFTA for Best Structured or Docu-Reality Show.
Now Showmax is bringing you a tell-all interview between Mohale Motaung and Aldrin Sampear, host of Unfiltered on SABC 3 and the drive-time show Beyond the Headline on SAFM. As Aldrin says, "As a queer person, their union has been a celebration of what many would love to achieve but, because of societal norms, have struggled to. Some of us even lived our fantasies through their love story and became invested in it. This sit-down is an opportunity to hear Mohale's version of their union, and now, its cracks."
"A lot has been said about me, both true and untrue," says Mohale. "I initially had no intentions to publicly speak of the events that have occurred, due to an agreement I had with the other parties involved. But when the agreement was dishonoured by the other party, it became paramount that I tell my truth as I know it. With all the misinformation in the public domain, it is my responsibility to correct any propaganda as I represent not only myself, but those that may have experienced a story similar to mine. I would also like people to truly get to know me for who I am, as opposed to who they have assumed me to be."
The Wife broke records on Showmax, won DStv Mzansi Viewers' Choice Awards for Abdul Khoza (Nqoba) and Kwenzo Ngcobo (Qhawe), and is now up for 10 SAFTAs, including Best Telenovela, Best Actor (Bonko Khoza as Mqhele), Best Supporting Actor (Abdul Khoza as Nqoba), and Supporting Actress (Zikhona Sodlaka as Mandisa).
While you wait for S3 in November 2022, all your faves are back to revisit all the questions that kept The Wife at the top of Twitter every Thursday for two seasons. From never-seen-before-footage to Mbalenhle Mavimbela and Bonko Khoza talking about Hlomu and Mqhele's toxic love story, from Khanyi Mbau and Mondli Makhoba talking about that sex scene to the producers and writers weighing in on the changes they made to Dudu Busani-Dube's books, this is one special the 5am club won't want to miss …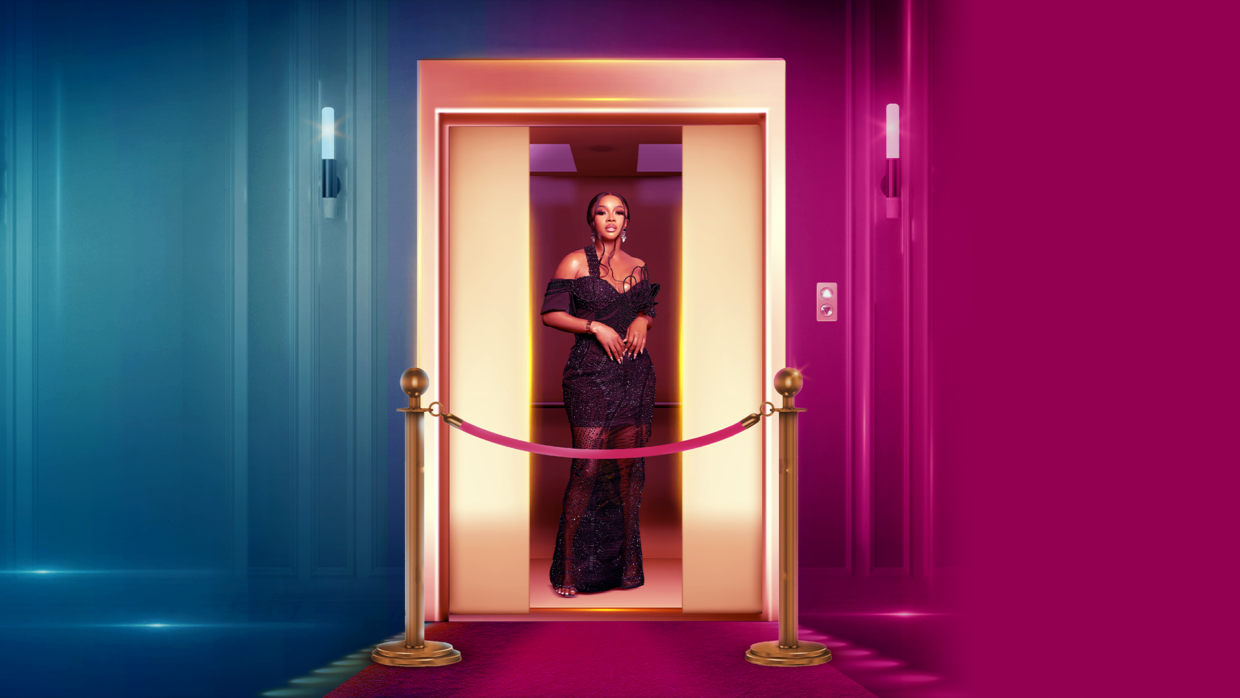 For the second year in a row, Big Brother Naija fans can expect exciting and exclusive content from the biggest reality show on the continent. As BBNaija returns for its seventh season, fans across sub-Saharan Africa and in the United Kingdom and the Republic of Ireland will enjoy front-row, live-streamed access to all the activities in the Big Brother house on Showmax.
This includes BBNaija S7: The Buzz, making a comeback for a second season, bringing all the scoops, gist and armchair analysis from host Toke Makinwa and guests, without any holdbacks. Expect two episodes a week, every Tuesday and Saturday.
This Kenyan political thriller follows the political intrigues of the fictional Bwatele County, Kenya's 49th county and the nation's breadbasket. Despite the county's wealth, its citizens are suffering from the high cost of living and scarce resources.
Now against the backdrop of great civilian discontent, a disgraced security officer is compelled to save the governor and her chief of staff – his estranged wife – from a local terrorist group, which has kidnapped them for money and revenge.
County 49 stars Wakio Mzenge (Selina), Nyokabi Macharia (Chaguo), Ainea Ojiambo (Igiza), Maqbul Mohammed (Crime and Justice), Martin Githinji (Sue na Jonnie), Peter Kawa (Uradi), Benson Ojuwa (Njoro wa Uba), Nick Kwach (Chaguo) and more.
County 49 is the fifth Showmax Original title in Kenya after the police procedural and legal drama Crime and Justice S1 and S2, the coming-of-age film Baba Twins, the drama series Single Kiasi and the thriller series Igiza.
---
New international series to stream
---
Twenty years ago, a series of tragic events almost ripped Millwood apart. Now, in the present day, a brand-new set of Little Liars finds themselves tormented by an unknown assailant. The teen drama series Pretty Little Liars: Original Sin from HBO Max revives the hit franchise with an eerie new setting, a sharp left into the horror that the original 2010s hit series took its time coming around to, and an all-new line-up of teens we can't wait to meet (with the bonus of a literal Karen we can't wait to hate).
The ensemble cast includes a host of fresh faces, along with Critics Choice Award nominee Bailee Madison (Good Witch, Brothers) as Imogen and Chandler Kinney (Lethal Weapon the series) as Tabby. Singer and YouTuber Alex Aiono (Doogie Kamealoha, M.D.), and Satellite Award winner Eric Johnson (Smallville, The Knick) are among the support cast.
Created by Chilling Adventures of Sabrina's Roberto Aguirre-Sacasa and Lindsay Calhoun Bring, the slasher series has a 94% critics' rating on Rotten Tomatoes, with The Daily Beast headlining, "Believe It or Not, Pretty Little Liars: Original Sin Is the Next Great Teen Drama."
A Black Lady Sketch Show is up for five awards at this year's Emmys, including Outstanding Variety Sketch Series, Writing, Directing and Editing, which it won last year. The cast, which includes creator Robin Thede, have also racked up numerous awards. Guest stars this season include Ava DuVernay, Wanda Sykes and Wayne Brady.
Already renewed for a fourth season, A Black Lady Sketch Show has a 100% critics' rating on Rotten Tomatoes, with the New York Times hailing this season as a "spectacular showcase," describing its stars as "the most exciting comics (and the silliest)."
Currently the sixth best-reviewed series of 2022 according to Metacritic, comedy-drama This Is Going To Hurt stars Emmy winner Ben Whishaw (Q in No Time To Die, voice of Paddington) as a junior doctor in a British labour ward.
Based on the bestselling memoir of real-life doctor Adam Kay, This Is Going To Hurt has a 94% critics' rating on Rotten Tomatoes, with Time hailing it as "the best medical drama in years".
Radio Times calls the series "a hilarious but heartbreaking tribute to the NHS" – England's National Health Service – adding, "A fast-paced emotional rollercoaster, This Is Going to Hurt is hands-down one of the best dramas we'll see in 2022."
Rotten Tomatoes' 12th Best TV show of 2022 (So Far), The Responder follows Chris Carson (Martin Freeman, The Hobbit), a morally compromised urgent response officer tackling a series of crisis-stricken night shifts in Liverpool.
While trying to keep his head above water both personally and professionally, Chris is forced to take on a rookie partner, Rachel (Adelayo Adedayo). Both soon discover that survival in this high-pressure, relentless, night-time world will depend on them either helping or destroying each other.
Written by ex-police officer Tony Schumacher, The Responder has a rare 100% critics rating on Rotten Tomatoes. "Martin Freeman is magnificent," writes The Guardian. "With rage in his heart and spit on his face, Freeman will surely win all the awards for this drama written by an ex-cop that's as riveting as a thriller and as profound as a documentary… If you are looking for a state-of-the-nation piece, it is here."
One of Rotten Tomatoes' most anticipated shows of 2022, The Gilded Age is a new period drama from Oscar winner Julian Fellowes (Downton Abbey).
It kicks off in 1882, when young Marian Brook (Louisa Jacobson) moves from rural Pennsylvania to New York City after the death of her father. She moves in with her thoroughly old-money aunts Agnes van Rhijn (Christine Baranski from The Good Fight) and Ada Brook (Cynthia Nixon from Sex and the City).
Marian inadvertently becomes enmeshed in a social war between the outrageously rich. Exposed to a world on the brink of the modern age, will Marian follow the established rules of society, or forge her own path?
It has an 8/10 rating on IMDb and was hailed by NPR as "brilliantly cast and beautifully shot… addicting and juicy."
The Baby | Binge from 1 August | First on Showmax
The Baby stars Michelle De Swarte (The Duchess) as 38-year-old Natasha, whose life implodes dramatically when she is unexpectedly landed with a baby. Controlling, manipulative but incredibly cute, the baby twists Natasha's life into a surreal horror show. She doesn't want the baby, but the baby definitely wants her.
The HBO Max comedy horror series has an 82% critics' rating on Rotten Tomatoes, with TIME Magazine saying, "It's more than just fun – it's also a whole lot smarter and more thought-provoking than most of the shows sucking up all the attention."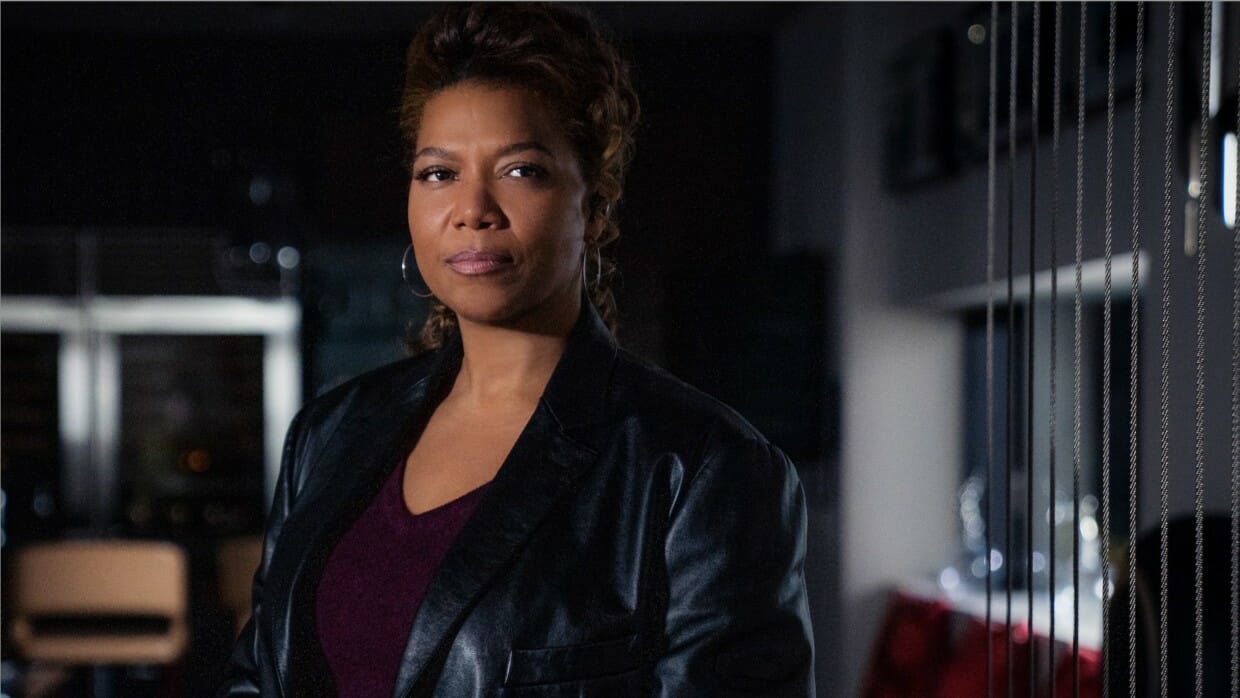 Oscar nominee Queen Latifah (Chicago) was nominated for a 2022 Critics Choice Super Award for Best Actress in an Action Series for The Equalizer, a reimagining of the classic 80s series and the 2014 blockbuster movie with Denzel Washington. She plays Robyn McCall, a single mother and former CIA operative who helps those with nowhere else to turn.
Already renewed for a third and fourth season, The Equalizer was named Best New Show by The African American Film Critics Association in 2021. Lorraine Toussaint (Orange is the New Black) and Adam Goldberg (Saving Private Ryan) co-star.
Oscar winner Olivia Colman (The Father) and David Thewlis (Harry Potter's Remus Lupin) star as real-life couple Susan and Christopher Edwards in Landscapers, a unique love story that sees a pair of ordinary Brits become the focus of an extraordinary investigation when two dead bodies are discovered in the back garden of a house in Nottingham, England.
Based on real events, the four-part miniseries won three 2022 BAFTAs and a 98% critics rating on Rotten Tomatoes. In their five-star review, The Guardian wrote: "Imagine two of the greatest actors of their generation being even better together than they are separately. That's Landscapers… Heartbreaking and utterly convincing… A rich, generous, clever, multi-textured thing."
Two-time Oscar winner Renée Zellweger (Judy) stars as Pam Hupp in the riveting true-crime drama based on the 2011 murder of Betsy Faria, which resulted in her husband Russ's conviction, though he insisted he did not kill her.
One of Rotten Tomatoes' most anticipated shows of 2022, it also stars Emmy winner Josh Duhamel (Transformers), Judy Greer (Ant-Man), Glenn Fleschler (Barry) and Sean Bridgers (Deadwood).
Based on a Dateline podcast that's been downloaded over 20 million times, AVClub hails it as a "twisty true crime story" with "impressive performances".
La Brea S1 | Binge from 1 August
Nominated as the Sci-Fi/Fantasy Show of 2021 at the People's Choice Awards, La Brea kicks off with a massive sinkhole mysteriously opening up in Los Angeles, separating part of a family in an unexplainable primeval world alongside a desperate group of strangers.
Already renewed for a second season, La Brea's cast includes Natalie Zea (Justified) and Eoin Macken (Resident Evil: The Final Chapter).
Romance meets science fiction in The Time Traveler's Wife, which tells the intricate love story of Clare and Henry, and a marriage with a problem… time travel.
Theo James (Sanditon's Sidney Parker) and BAFTA Scotland winner Rose Leslie (Game of Thrones' Ygritte, Vigil) lead the six-part miniseries, which is based on the acclaimed 2003 bestselling novel by Audrey Niffenegger.
The Mary Sue says: "The HBO series is a lot better than the 2009 Eric Bana and Rachel McAdams movie adaptation… And who doesn't want to see Theo James and Rose Leslie falling in love with each other out of order?"
Spreadsheet S1 | Binge from 1 August | First on Showmax
BAFTA winner Katherine Parkinson (Jen in The IT Crowd) stars in the 18SN Aussie comedy Spreadsheet. She plays Lauren, a freshly divorced mother-of-two, looking for sex without strings attached.
Lauren's already functioning at full capacity with a successful career as a lawyer, two wilfully disobedient but hilarious children and a slightly inept ex-husband. So how is she supposed to manage a slew of emotionally needy men as well? With a spreadsheet, that's how.
The Sydney Morning Herald similarly gave Spreadsheet four stars, calling the show "delightful to watch" and praising "Parkinson's impeccable comic timing."
---
South African additions
---
The Wife S2 star Khanyi Mbau is the first African woman to get her own Comedy Central Roast. "Who else but me?" says Khanyi. "The first African female to be roasted by Comedy Central was only ever going to be me. Even your favs could NEVER. You've said what you said; now say it to my face."
Mpho Popps steps up as Roastmaster, while Celeste Ntuli, Devi Sankaree Govender, John Vlismas, Nadia Nakai, Sello Maake kaNcube, SelBeyonce Mkhize, Tbo Touch and YoungstaCPT are sharpening their claws as panellists.
"Khanyi Mbau steamed up Showmax screens this year as Zandile in The Wife S2, which broke records and topped Twitter," says Nomsa Philiso, MultiChoice's executive head of programming. "Things haven't turned out well for anyone who's messed with Zandile and the Zulu brothers' family so far, so good luck to anyone brave enough to try roast her."
Reyka | Binge from 1 August
The opening night series at the Monte-Carlo Television Festival, Reyka follows criminal profiler Reyka Gama (SAFTA winner Kim Engelbrecht from Raised by Wolves and The Flash) as she investigates a string of brutal murders committed by a serial killer in the sugar cane fields of KwaZulu-Natal. Reyka is traumatised by the experience of being abducted as a child by a farmer (Iain Glen from Game of Thrones), but this also helps her enter the minds of Africa's most notorious criminals.
The eight-part crime drama also stars SAFTA winners Anna-Mart van der Merwe (Kanarie), Hamilton Dhlamini (Five Fingers for Marseilles), Kenneth Nkosi (Tsotsi, District 9) and Desmond Dube (The Adventures Of Supermama).
Directed by SAFTA nominee Zee Ntuli (Hard To Get) and SAFTA winner Catharine Cooke (The Girl From St Agnes), Reyka was sold by Fremantle to 80 territories.
"Forget the chilly surrounds of snow and ice: the haunting cane fields of South Africa is our new favourite location for a dark crime drama," says Australia's SBS. "Lovers of dark crime fiction will find their appetites for the grim and grisly well satiated with this compelling South African noir."
The Deal | Stream from 11 August | First on Showmax
The short film The Deal tells the story of 18-year-old Thandeka, who finds herself in a transactional relationship with a wealthy older man.
Written and directed by award-winner Paul Modjadji and produced by Wandile Molebatsi (Silverton Siege), The Deal looks at the social challenges faced by young people in South Africa: issues of gender-based violence, mental illness, fatherlessness, and the fine line between coercion and consent.
Spoken word artist, SA's Got Talent winner and Scandal! actress Botlhale Boikanyo stars alongside the likes of SAFTA Lifetime Achievement recipient Abigail Kubeka and SAFTA winners Jerry Mofokeng wa Makhetha (Tsotsi) and Aubrey Poo (Isibaya).
Join Shauwn "Mam'Mkhize" Mkhize in this BET special as she celebrates her lavish thanksgiving ceremony, which was held in April – her birthday month – to give thanks to God, her family, and ancestors.
"It's been a long time coming," the businesswoman, socialite, soccer club owner, philanthropist and host of the Mzansi Magic reality series Kwa Mam'Mkhize. "I'm over the moon that I finally got to have my thanksgiving, and now I get to share the whole experience with you in this two-part special."
Also watch
4 August
The SAFTA-nominated documentary series Huisgenoot Ware Lewensdramas returns with a new season, going behind the true-life stories that made the headlines to talk to the people involved, experts, and the journalists who first broke the stories in one of SA's oldest and best-loved publications. Season 8 revisits the stories of Anton Lubowski, Brett Goldin and Richard Bloom, and the Palma attack in Mozambique, among others.
11 August
Whether you're planning your dream wedding or just dreaming of one, you can now stream weekly episodes of Season 11 (and all ten seasons before that) of the ever-popular Mzansi Magic reality show Our Perfect Wedding, hosted by Khanyisa Titus. 
---
Movies
---
Last Night In Soho | Stream from 25 August
An aspiring fashion designer (Thomasin McKenzie from Jojo Rabbit) is mysteriously able to enter the swinging Sixties, where she encounters a dazzling wannabe singer (Anya Taylor-Joy from The Queen's Gambit). But the glamour is not all it appears to be and the dreams of the past start to crack and splinter into something darker.
Edgar Wright (Baby Driver) won Best Director at the 2022 Fangoria Chainsaw Awards. As The New York Times says, "Nothing in Wright's previous work quite prepared me for Last Night in Soho, its easy seductiveness and spikes of sophistication."
The cast includes Matt Smith (Doctor Who), Rita Tushingham (The Responder), and Oscar nominee Terence Stamp (The Adventures of Priscilla, Queen of the Desert).
Scream (2022) | Stream from 11 August
Scream reboots the satirical slasher/black comedy franchise created by the late horror master Wes Craven, with a new killer donning the Ghostface mask, 25 years after a streak of brutal murders shocked the quiet town of Woodsboro, California.
A direct sequel to 2011's Scream 4, the horror sees Courteney Cox (Friends' Monica), David Arquette, and Neve Campbell reprising their roles from the earlier films. The fresh faces include Jenna Ortega (You), Jack Quaid (Dennis Quaid and Meg Ryan's son, from The Boys), Jasmin Savoy Brown (Yellowjackets), Melissa Barrera (In the Heights), and Dylan Minnette (13 Reasons Why).
Empire Magazine calls the film "a 're-quel' as fast, funny and ferocious as a Scream movie should be," saying, "In an era of elevated horror, it's a gloriously gory basement party."
Dear Evan Hansen | Stream from 4 August
An adaptation of the Tony and Grammy Award-winning musical, Dear Evan Hansen follows a high school senior with Social Anxiety disorder on an unlikely journey of self-discovery and acceptance following the suicide of a fellow classmate.
Evan is played by Emmy-,Tony- and Grammy-Award winner Ben Platt (Pitch Perfect), who originated the role on stage. Kaitlyn Dever (Booksmart), Oscar winner Julianne Moore (Crazy, Stupid, Love), six-time Oscar nominee Amy Adams (Sharp Objects), and Amandla Stenberg (The Hate U Give) co-star.
Snake Eyes: G.I. Joe Origins | Stream from 29 August
Snake Eyes: G.I. Joe Origins stars Henry Golding (Crazy Rich Asians) as Snake Eyes, a tenacious loner who is welcomed into an ancient Japanese clan called the Arashikage, where he finds a home and learns the ways of the ninja warrior. But, when secrets from his past are revealed, Snake Eyes's honor and allegiance will be tested – even if that means losing the trust of those closest to him.
Screen Rant proclaimed Snake Eyes "the best G.I. Joe movie yet… the origin story we've been waiting for… A wildly entertaining thrill ride."
Copshop | Stream from 18 August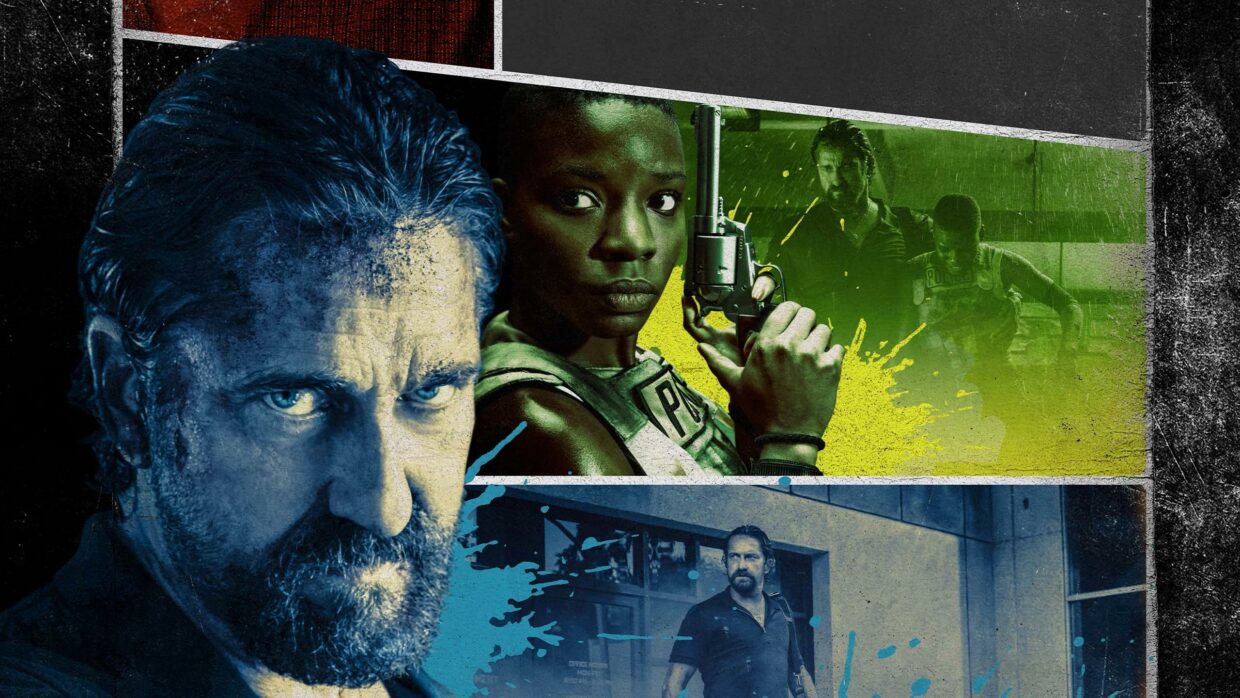 In Copshop, Frank Grillo (Boss Level) stars as a wily con artist on the run from a lethal assassin (Gerard Butler from 300). He devises a scheme to hide out in a small-town police station but when the hitman turns up at the precinct, an unsuspecting rookie cop (Alexis Louder from Watchmen) finds herself caught in the crosshairs.
LA Times praised the film's "intelligent, precise script", "well-staged action and strong performances throughout".
Also watch
15 August
Critics Choice winner Elijah Wood (The Lord of the Rings' Frodo) and Emmy winner Luke Kirby (Gossip Girl) star in the biographical crime drama No Man of God, which examines the complicated relationship that formed between FBI analyst Bill Hagmaier and serial killer Ted Bundy during Bundy's final years on death row, based on real-life transcripts of their conversations.
4 August
Charlie Hunnam, Robert Pattinson, Sienna Miller and Tom Holland star in the biographical adventure drama The Lost City of Z, which tells the story of British explorer Percy Fawcett's relentless quest to find an ancient lost city in the Amazon in the early 1900s. Based on The New York Times bestseller The Lost City of Z: A Tale of Deadly Obsession in the Amazon by David Grann, the film won multiple awards, and holds an 86% critics rating on Rotten Tomatoes.
1 August
Tom Cruise classics
With Top Gun: Maverick at the top of the blockbuster list on circuit and Mission: Impossible – Dead Reckoning coming next year, it's the perfect time to remind yourself why triple-Oscar nominee Tom Cruise remains the perennial action A-lister, with both the Oscar-winning 1986 original Top Gun and 2018's BAFTA-nominated Mission Impossible: Fallout now on Showmax. Plus, catch Cruise in Jack Reacher and Jack Reacher: Never Go Back.
22 August
Nominated for Best Original Film at the 2022 Bloodguts UK Horror Award, Seance is set at an elite boarding school for girls, where six friends jokingly engage in a late-night ritual to call forth the spirit of a dead former student who reportedly haunts their halls. Before morning, one of the girls is dead, leaving the others wondering what they may have awakened. The cast includes Suki Waterhouse (Assassination Nation).
---
Non-Fiction
---
Mind Over Murder | Stream from 1 August
This HBO true-crime docuseries chronicles the bizarre and psychologically complex story of six individuals who were convicted for the 1985 murder of a beloved 68- year-old grandmother, Helen Wilson. Despite five of the individuals originally confessing to the crime, the "Beatrice Six" as they became known, were exonerated by DNA evidence in 2009, a turn of events which divided the rural town and incensed Helen's family.
As the filmmakers track the case from the murder, through investigation, trial, exoneration and two civil suits, shifting perspectives cloud the truth, and a stranger-than-fiction tale emerges that raises questions about the reliability of confessions and memory.
The six-part series has a 100% critics' rating on Rotten Tomatoes.
Lady Boss: The Jackie Collins Story | Stream from 1 August
Legendary romance novelist Jackie Collins is the focus of this 2022 documentary film. Taking viewers on an immersive journey through the writer's trailblazing life, the film weaves together fact and fiction to reveal the untold story of a ground-breaking author and her mission to build a one-woman literary empire.
Narrated by a cast of Jackie's closest friends and family, the film shares the private struggles of a woman who became an icon of 1980s feminism whilst hiding her own vulnerability behind a carefully crafted, powerful, public persona.
With Emmy winner John Battsek (Searching for Sugarman) among its producers, the documentary has a 100% critics' rating on Rotten Tomatoes, where the critics' consensus says, "Helmed with the same frothy glamour as its subject's novels, Lady Boss is a joyous retrospective of Jackie Collins and a persuasive reappraisal of her literary contributions."
Undercurrent: The Disappearance of Kim Wall | Stream from 15 August
This two-part HBO documentary tells the story of accomplished journalist Kim Wall, who went missing in 2017 while interviewing eccentric entrepreneur Peter Madsen aboard his self-made submarine in Danish waters.
Directed by Emmy-nominated filmmaker Erin Lee Carr (I Love You, Now Die: The Commonwealth V. Michelle Carter), the documentary weaves together trial testimony, expert opinion, never-heard-before audio from Madsen himself, new interviews with those who knew Wall and Madsen, and commentary from the officers, scientists, and journalists close to the case.
Also watch the award-winning dramatisation of the investigation in the series The Investigation on Showmax.
Wu-Tang Clan: Of Mics and Men | Stream from 1 August
Merging music, socio-cultural commentary and intimate family portrait, this documentary miniseries examines the cultural history of hip-hop's most influential group as they commemorate its 25th anniversary. Their ingenuity and entrepreneurial spirit brought them together to overcome the poverty, violence and oppression of their New York neighbourhoods. But it was music and their shared lyrical genius that allowed them to form one of the most recognised musical movements in the world, all while walking the tightrope that links business with brotherhood.
The four 60-minute episodes include never-before-seen archival footage and performances, and interviews with all nine living members of the group, as well as footage from 2004 featuring the late Ol' Dirty Bastard.
It has a 100% critics' rating on Rotten Tomatoes, where the critics' consensus says it "condenses the mythology surrounding the celebrated Wu-Tang Clan with finesse, honoring the hip hop collective's aura of legend while also delving into each member's earthy humanity."
Also watch the dramatisation of the Wu-Tang Clan story in Wu-Tang: An American Saga.
---
Kids
---
Sing 2 | Stream from 28 August
Get ready for big dreams, spectacular hit songs, and a reminder of the power of music to heal even the most broken heart in the animated family feature film Sing 2. It comes from Illumination, the studio that gave us Despicable Me, The Minions and The Secret Life of Pets. The sequel to 2016's Sing, Sing 2 was the biggest animated film of 2021 and the 10th highest-grossing film of the year.
The story follows the ever-optimistic koala, Buster Moon (Matthew McConaughey) and his cast as they plan to launch their most dazzling stage extravaganza yet. But to get their show on at the Crystal Tower Theater in glamorous Redshore City, they need to win over ruthless mogul wolf Jimmy Crystal (Bobby Cannavale), and persuade reclusive lion rock legend Clay Calloway (U2 frontman Bono) to return to the stage.
The sensational returning voice cast includes Reese Witherspoon, Scarlett Johansson, Taron Egerton, Tori Kelly, and Nick Kroll, along with a host of new characters voiced by the likes of Black Panther's Letitia Wright, comedians Eric Andre and Chelsea Peretti, and music superstars Pharrell Williams and Halsey.
Also catch the original, Sing from 4 August.
---
Also on Showmax in August
1 August
9 Bullets | A Series of Unfortunate Events | Fiesta S22-23 | Have Faith S1 | Lasizwe S1 | La't Wiel S6 | Miss Delivery | Outopsie S1
4 August
Die in a Gunfight | Hannes Aan Huis S1-4 | How To Train Your Dragon | Met 'n Happel In Die Stap S8-11 | Monster Trucks | The Smurfs 2 and Smurfs: The Lost Village 
8 August
A Horse Called Wish | Bee Movie | Camp Getaway | Hart in Bos | Monsters vs Aliens | Night of the Sicario | Tiaan Proe S1 | The House on Sea Horse Bay
11 August
Date | Agteruit S1 | Habit | Myne Vir Joune | Skyfire | XXX: Return of Xander Cage
15 August
How To Adventure S1 | Kom Ons Trou Nou S3 | Lara Croft Tombraider | Lara Croft Tombraider: The Cradle of Life | Spoedgrens | Wanted
18 August
Coming To America | Norm of the North: Keys To The Kingdom | The Gateway
22 August
G.I. Joe: The Rise of the Cobra | G.I. Joe: Retaliation | Vuurdop
25 August
The Dictator | Madagascar: Escape To Africa | Madagascar 3: Europe's Most Wanted | Norm of the North: King Sized Adventure |
29 August
Teenage Mutant Ninja Turtles | Teenage Mutant Ninja Turtles: Out of the Shadows | The Ride