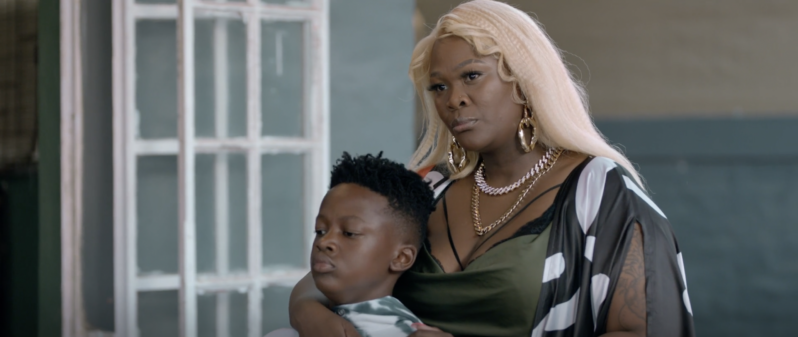 Zikhona Sodlaka's parting words to The Wife and Mandisa
Watch all of it now
In episodes 10-12 of The Wife Season 3 we witness the tragic demise of Mandisa.
Mandisa, played by Zikhona Sodlaka, was not only sharp-tongued, but she was also calculative and smart. And we can't ignore the brilliant chemistry she and co-star Abdul Khoza displayed on screen. Every week in Season 1 and 2 viewers praised the duo's performance and continue to do so, even though both characters have reached the end of their journey in the telenovela.
As Mandisa, Zikhona was nominated for Best Female Actor at the 2022 DStv Mzansi Viewers' Choice Awards and Best Supporting Actor at the 2022 SAFTAs – awards shows that named Abdul Favourite Actor and Best Supporting Actor respectively. As EWN's Amo Ramela puts it, "It is tough to think of that union without smiling."
With #thewifesouthafrica and Mandisa again trending on Twitter today, Zikhona shares a heartfelt goodbye to the record-breaking, multi-award-winning telenovela, its diehard 5am Club fans, and her iconic role.
Heartfelt thanks
"I'm not even sure where to begin, but perhaps, let me start from the beginning – from the very inception and creation of the books by Dudu-Busani Dube.
"The Wife was already set up to win because the books are incredible and everybody that fell in love with them from their creation, already knew that they were going to love the screen version.
"So meeting Mandisa on stage has been something of an unexpected life-changing experience for me.
"Mandisa was never supposed to be someone who lasted past the first season. I had taken the role knowing that this is the character that dies in the first season. This is something that we knew from the word go as she also kills herself, even in the book. But because viewers loved her so much we had to keep her and in deciding to keep her, the writers explored what we could do with her, and the results were just pure magic!
"Working alongside my cast, every single one of them, has been quite the journey. We laughed, cried, brainstormed, fought and were committed. So thank you. Thank you to the cast – Mbalenhle Mavimbela, Khanyi Mbau and the new additions to this season."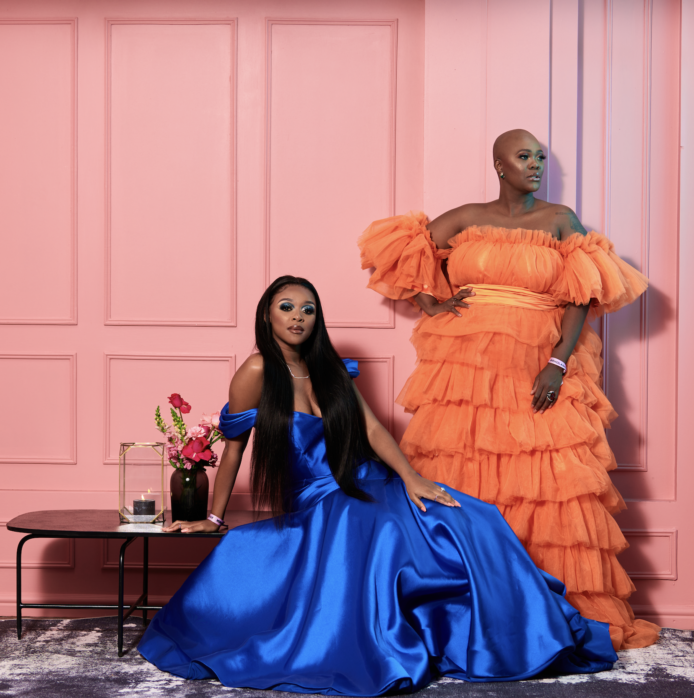 "Thank you to all the men, the husbands, the brothers, especially Nqobizitha Zulu played by Abdul Khoza.
"To the supporters, you guys have always believed in South African stories. The supporters are very clear about what it is that they love and what is true to them. And in this case, The Wife has affirmed even more so to me that South African stories are indeed superior to South Africans.
"It's been a privilege. It's been fun. It's been very, very sore.
"I've had to commit to telling the story the best way I knew how – challenging the directors sometimes, sleeping and thinking about the story/character and what I could do and where we could go with her.
"I was just trying to make Mandisa's voice heard and everybody that Mandisa represents. So I hope with watching The Wife, especially with Mandisa's story, I hope she has definitely taught you to think twice before you make a decision about a person.
"I hope you look at the fingers pointing back at you before looking at the finger that's pointing at the next person. I hope that she's definitely taught you to be brave and to live out loud, to wear your heart on your sleeve. To love, laugh, cry and to be there for the people that you love and to tell the people that you don't trust – that you don't.
"And lastly, thank you to everyone that helped me translate my scripts. Thank you. Enjoy the rest of Season 3."
You'll also find Zikhona in Blood Psalms, the Showmax Original African epic, now streaming.
New episodes of The Wife Season 3 are already streaming on Showmax, with new episodes landing every Thursday into 2023.