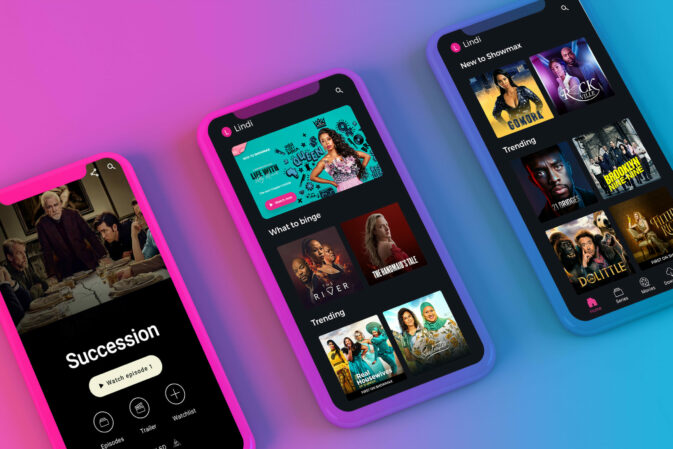 31 January 2018
Do I need data for Showmax?
Browse more series
Showmax is an internet-streaming service and an internet connection is required to watch and download shows and live-stream sport.
But we've got some clever ways to manage your data usage, and a few tips on how to stream and download series and movies on Showmax without using any mobile data.
How much data do I need? It depends on your needs.
Firstly, what is "streaming"? It simply means getting video (or audio, or other data) delivered to your device – smartphone, laptop, Smart TV or tablet – in a continuous flow over the internet.
There's no waiting, and after hitting Play, you can watch your series episode or movie immediately. It's a wonder of the modern world, truly, but the downside is that it can use up to 3GB of data per hour.
Use the Showmax bandwidth calculator to estimate how much data you'll need based on your device, your streaming habits and the amount of time you plan to spend watching.
Does Showmax use data with DStv?
For DStv customers, it's possible to watch Showmax using an internet-connected DStv Explora on your TV. This means connecting the Explora to your home network, using either an ethernet cable or via Wi-Fi using the DStv Wi-Fi Connector.
If your home internet goes down, you won't be able to continue watching Showmax on the Explora and would need to switch to the Showmax app on your phone or tablet and use mobile data.
Showmax on the DStv Explora allows you to stream content in either SD or HD resolution. Streaming in SD will use less data than in HD, so if you are concerned about data usage or have a slow line speed, choose SD. SD is 576i (633MB per hour) while HD content is 1080i (2.2GB per hour).
Showmax Pro is not available on the DStv Explora.
Use Showmax's bandwidth capping features to control exactly how much data the service uses.
When streaming, go to settings and choose from Low (300mb/hour), Medium (700mb/hour) and Uncapped (1.5GB/hour) – the lower the quality, the less data you'll use. The latest Showmax mobile apps also include Minimum capping, which uses 100MB per hour (mobile devices only).
Uncapped will give you the best video quality. When watching on smartphones or tablets, use Low or Medium – it's more than enough for a good quality experience. This will use about 10% of the data you usually would when streaming.
When downloading on mobile devices, select smaller file sizes to save data. There are four options for downloads: Low Quality, Standard Quality, Good Quality and High Quality. A 30-minute show will use between 100MB to 500MB, depending on the quality.
Update: In May 2022, Showmax introduced the Max Data Saving mode in the mobile version of the iOS app, with plans to roll out to Android users soon. This mode allows subscribers to use as little as 50MB per hour when streaming.
Can I watch Showmax without internet? Yes – if you download in free Wi-Fi zones.
Download anything on Showmax to your tablet or smartphone and watch offline later. No data needed.
This is a serious win if you're about to go away for the weekend to a place with limited internet, or before a long trip on public transport, because you can take your series and movies with you, and watch anywhere.
Get yourself to a free Wi-Fi hotspot, select the series episode or movie you're in the mood for, and get downloading. Find out more on how downloads work here.
---
Shows we're loving right now
---