By TVPlus on 28 October 2022 /
Horror
Halloween collections to stream on Showmax
Browse all movies
There's nothing better than a scare or two on Old Hallow's Eve. Showmax has you covered when it comes to Halloween horrors, whether you're looking for something light and suitable for the little ones, or something that'll scare you right out of your pants!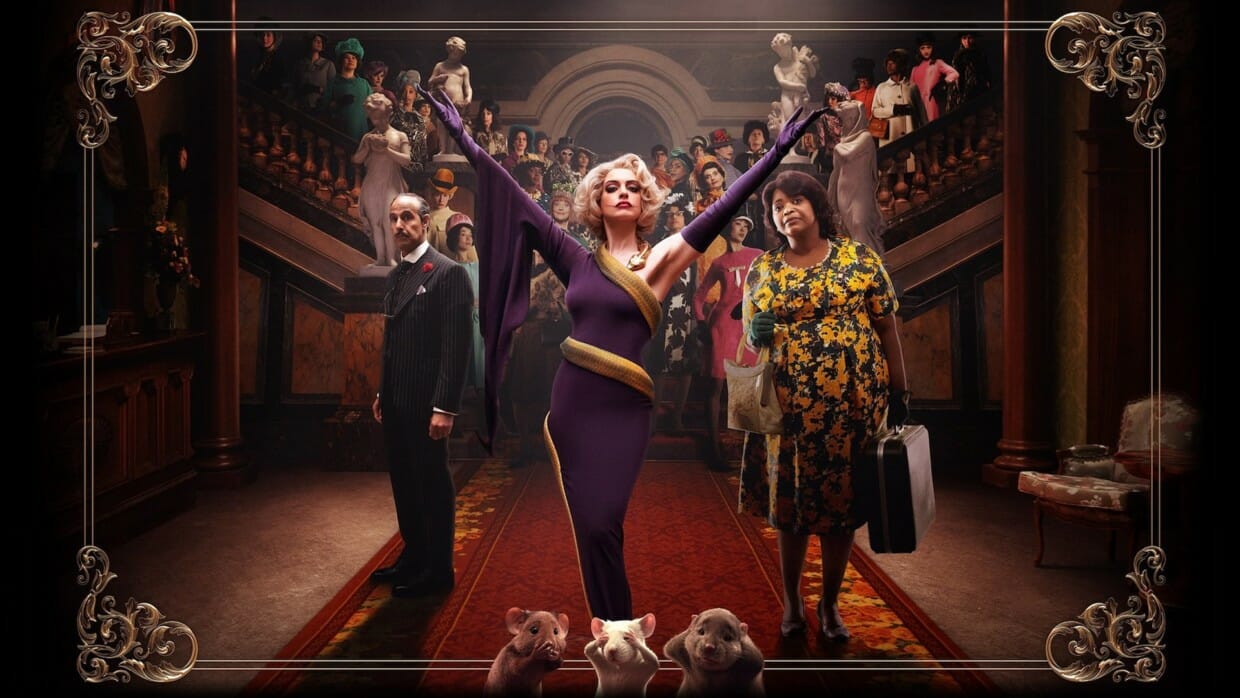 Adam Sandler and Selena Gomez voice Count Dracula and his daughter Mavis in this animated movie. They run the Hotel Transylvania, a secret getaway for monsters and all things that go bump in the night. But trouble brews when a human teenager not only discovers the hotel and checks in, but then Mavis falls head of heels in love with him…
This remake of the famous 90s movie with Anjelica Huston sees Anne Hathaway taking over the role as the Grand High Witch, who's having a Witch Convention at the same hotel where her childhood nemesis Agatha Hansen (Octavia Spencer) is staying with her grandson Charlie (Jahzir Bruno). It's all-out war as the women go head-to-head in this feud where only one can stand victorious…
This fun animated movie sees a motley crew of mutants (including a human) recruited to save the planet from an alien invasion. The more the two factions feud, the more they realise that the real enemy is mankind, who's sitting by judging them for what they are rather than who they are.
Lemony Snicket's A Series Of Unfortunate Events
Narrated by Jude Law, this classic about three siblings who are orphaned by an unfortunate event sees them being sent to live with their cruel uncle Count Olaf (Jim Carrey), a thespian who doesn't want to give the trio the time of day but he does want access to the vast fortune that they've been left. He tries, unsuccessfully, to get rid of his nephew and two nieces.
They're kooky and they're ookey, they're creepy and they're crawly – they're the Addams Family and possibly the most famous Halloween brood to grace the small and big screens. With the late Raul Julia as Gomez and Anjelica Huston as his soulmate in death Morticia, the family deal with the return of their long-lost uncle Fester (Christopher Lloyd) who arrives as part of a con act.
There are loads of Scooby animated series and movies to watch! In this one, scaredy-cat pooch Scooby-Doo and the Mystery Inc team head to Crystal Cove when a toxic spill turns an ordinary pumpkin patch into a field filled with evil Jackal-Lanterns (Jack-'o-Lanterns with purple glowing faces).
View more here…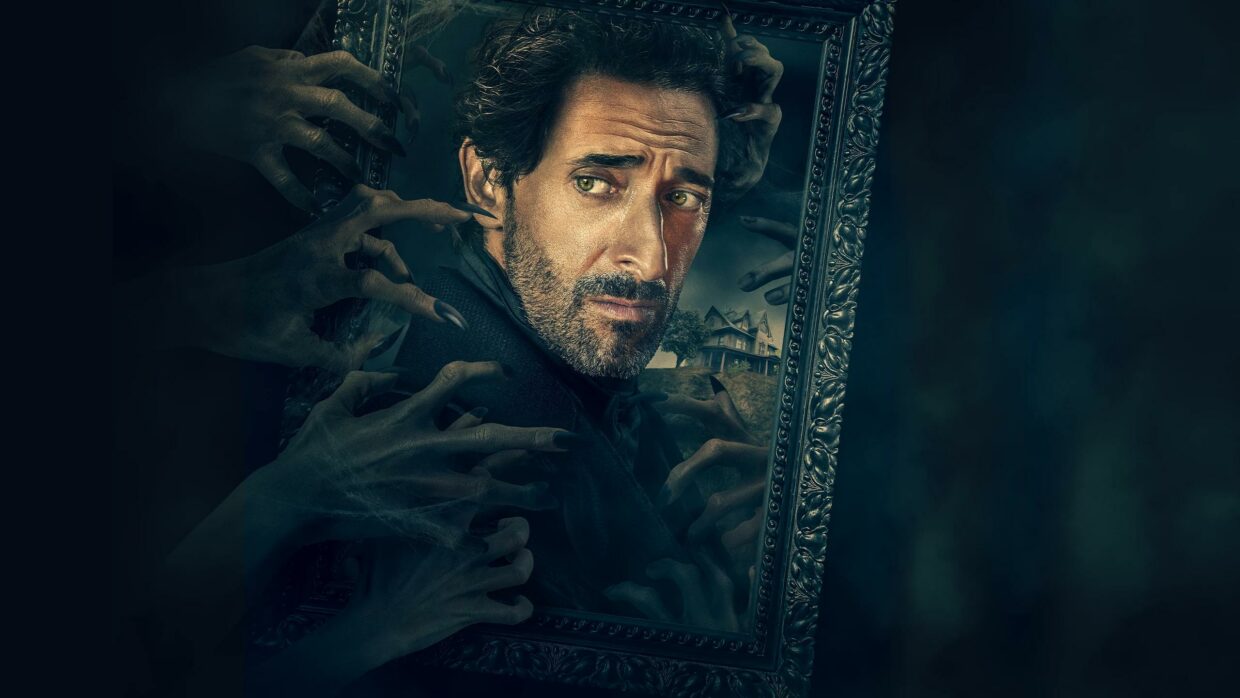 Kick your fright night off with something light as a group of Massmart shop workers are forced to deal with crazed shoppers who want more than just mega discounts during the Black Friday shopping sales – they want blood!
This TV series comes from horror super-author Stephen King, based on his short story Jerusalem's Lot. Adrien Brody plays Charles Boone, a sea captain who lost his wife during a whaling expedition. But now that he's trying to move on by relocating his family to his childhood home, he's about to awaken a dark secret from his past that's going to have more than just its claws out for the Boones…
This horror flick stars Annabelle Wallis in the lead as she tries to outrun visions of her own murder. But the more she looks into her nightmares, the more she realises that what she's seeing in her sleep isn't just real, it involves her.
Get almost all of the Resident Evil movies on Showmax now! Milla Jovovich plays Alice, an amnesiac agent who wakes up in the middle of Raccoon City where the zombie outbreak began thanks to The Umbrella Corporation's genetic mutation experiments with the deadly T Virus. It's now up to Alice and her fellow survivors to save the world, with each movie showing how the outbreak is worsening…
Get the full franchise on Showmax as a dark entity not only starts haunting a family who've moved into its house, the dark spectre is willing to attack the two paranormal experts who've been brought in to stop it!
Nothing says creepy like ancient folklore… in Scandinavia. In this movie, Florence Pugh's psychology student character Dani goes on an international adventure with her boyfriend. She's haunted by her sister's suicide but nothing can prepare Dani for what she finds when she goes to an ancient festival and discovers the haunting, dark side of the singing, dancing and incantations being recited…
The toy of nightmares Chucky the possessed doll gets a fresh new feel in this dark comedy series. He's bought at a yard sale by a troubled teen who's being bullied at school for being different. And now he's got a little devil on his shoulder as Chucky not only tells our hero Jake (Zackary Arthur) how to defend himself, Chucky grabs a knife and gets in on the stabbing action himself.
PS Chucky is voiced by Brad Dourif, who voiced him in the original Child's Play movies.
Considered one of the streaming shows that made vampires and things that go bump in the night popular again, True Blood is set in the small redneck Louisiana town of Ben Temps and sees vampires living out in the open and the synthetic blood business worth billions. Not everyone is happy, though, when 173-year-old vampire Bill Compton (Stephen Moyer) falls in love with innocent doe-eyed waitress Sookie Stackhouse (Anna Paquin… who married Stephen IRL when the show ended).
This local series starting Chris Vorster, Sandi Schultz, Monique Rockman (who you'll also see in local horror flick Gaia) and more follows a pair of law enforcement agents who're tasked with investigating cases that no one else wants to touch thanks to the supernatural aura hanging around the mysteries. It's like The X-Files but local, and that means that the cases being looked into include local folklore and beasties like the Tokoloshe!
View more here…
Watch: South African horrors to stream on Showmax