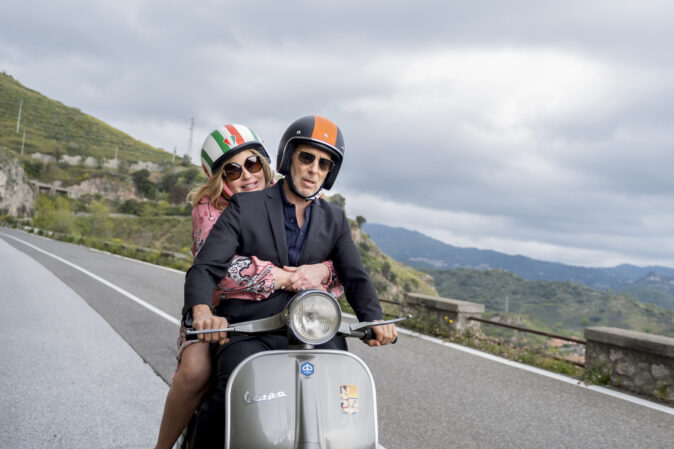 By Bianca Coleman on 11 January 2023
A Jennifer Coolidge appreciation post: see her in 4 of her best roles
Browse all movies
Did you know that Stifler's Mom in all the American Pie movies had a first name? Well, of course she did, but we all called her Stifler's Mom. Her name was Jeanine, and she was played by Jennifer Coolidge.
In her 30 years on the big and small screens, Coolidge has had roles as "Stupid Girl" and "Hottie Police Officer" and "Woman At Football Game". She had episodes here and episodes there in dozens of television series, and a smattering of awards and nominations but nothing to write home about.
From 2004 to 2006 she was in 37 episodes of Joey, as the title character's agent, Roberta "Bobbie" Morganstern; and she played Betty in The Secret Life of the American Teenager from 2008 to 2012. After that, she was in 2 Broke Girls for six years.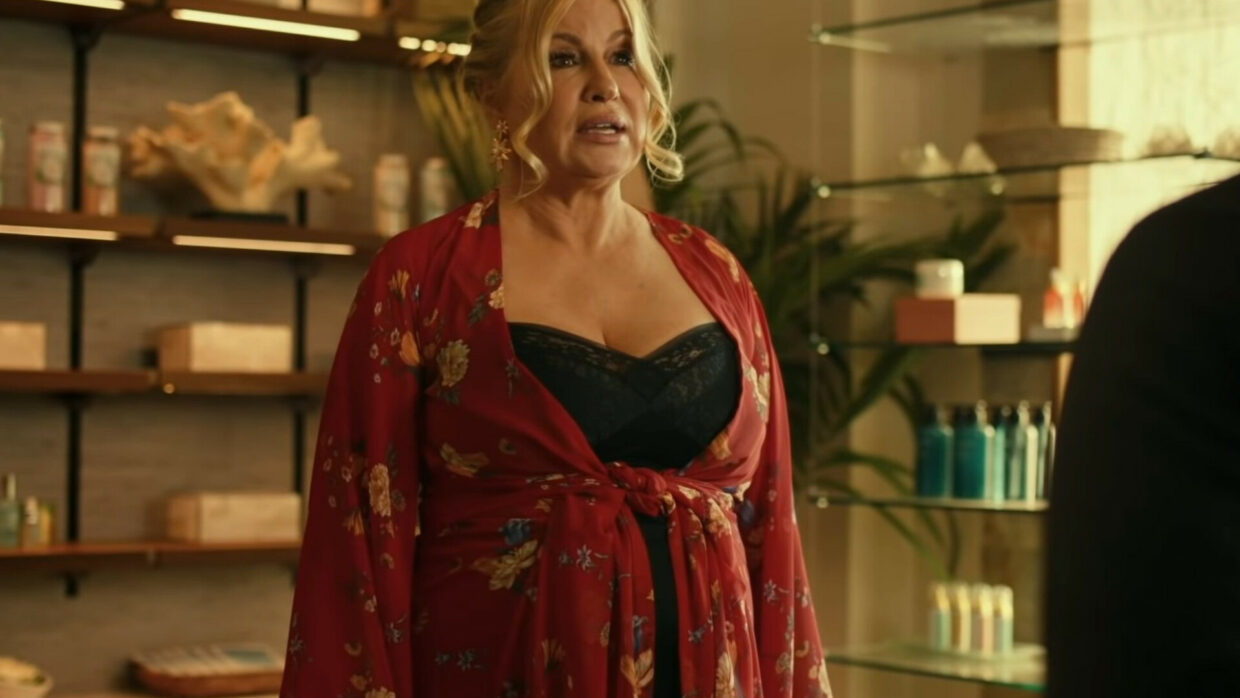 The White Lotus, the HBO dark comedy series, streaming on Showmax, is about an idyllic resort that turns out to be anything but, for guests and staff alike. Initially a limited series, due to its success and popularity, it has been rebranded as an anthology series, with Season 2 featuring a mostly different cast, including F Murray Abraham (Oscar winner for Amadeus) and Michael Imperioli (The Sopranos), and set at the White Lotus in Sicily.
Coolidge appeared in the main ensemble cast of the first season of The White Lotus and it was this role that really attracted a lot of attention to our gal. She won the Critics Choice Television Award for Best Supporting Actress in a Limited Series or Movie, and was nominated for Best Supporting Actress – Series, Miniseries or Television Film – at the Golden Globes; as well as for a Gotham Independent Film Award for Outstanding Performance in a New Series, and by the Screen Actors Guild for Outstanding Performance by a Female Actor in a Miniseries or Television Movie.
"…the well-intentioned but needy (and self-confessed 'insane alcoholic') Tanya – spacily and brilliantly played by Jennifer Coolidge, at last being given something meatier than the Stifler's Mom-type parts she has been unfairly limited to for years," said The Guardian.
The wealthy but troubled heiress, Tanya, was one of only two returning characters in Season 2. She arrives in Sicily with her very new husband, Greg (Jon Gries) – the man she met at the White Lotus in Hawaii.
And it was in Season 2 that Coolidge really shone as the tragic Tanya.
Tanya is really up against it in Season 2. She arrives at the resort with Greg and her new assistant, Portia (Hayley Lu Richardson), but Greg wants Portia out of the picture. Then, Greg leaves the resort abruptly, and Tanya befriends the moneyed expat Quentin (Tom Hollander), who invites her to his villa in Palermo, where she is wined and dined and celebrated. But all is not as it seems…
On 10 January 2023, Coolidge took the Golden Globe for Best Supporting Actress in a Limited Series, and delivered an acceptance speech that instantly went viral.
Days later, she also won the 2023 Critics Choice Awards for her role in Season 2.
Far more lighthearted is one of her much earlier roles, that of manicurist Paulette Bonafonté in Legally Blonde (2001). Coolidge's part in the movie is well-remembered for Reese Witherspoon's Elle teaching her to "bend and snap" to catch the attention of the delivery guy who already clearly has an interest in Paulette but she can't seem to close the deal.
Coolidge returned in Legally Blonde 2: Red, White & Blonde in 2003, and fans will be delighted to learn that Legally Blonde 3 is in pre-production, although don't get too excited too soon – the release date has been indefinitely postponed. As it's been in the works since 2018, what's another few months or years between friends?
Co-writer Mindy Kaling told Time the movie was delayed because she and co-creator Dan Goor were still working on perfecting the script. "We don't want to be responsible for ruining what's basically Reese's Avengers franchise," Kaling said, in this Pop Sugar article.
This is the perfect time to rewatch the first two movies on Showmax to catch up and be ready for the long-awaited release.
Playing a "nasty piece of work" in Swan Song
New to Showmax is the 2021 movie Swan Song, in which Coolidge has a small supporting role, more implied than actual screen time. The movie is about Mr Pat, an ageing hair stylist who is asked to make his famous dead client beautiful for her final viewing at the funeral home. Played by Udo Kier, he initially refuses because of a bitter feud, but then changes his mind and sneaks out of his nursing home, which is one of the most depressing places imaginable. And so Mr Pat sets off on foot, in the hot sun, on a mission to revisit his old world and old life.
There is much talk around the small town of Dee Dee Dale, who by all accounts is a nasty piece of work who stole Mr Pat's business back in the day. Despite not wanting to suffer seeing her face to face, this inevitably comes about – in the shape of Jennifer Coolidge.
The movie received favourable reviews with 92% on Rotten Tomatoes. It's precious but you'll need to check your disbelief at the door to accept how much old Mr Pat manages to fit into less than a day. It's quite the adventure, though, with a little bit of imagination going a long way, and resolution is reached with Dee Dee and with the dead client Rita Parker Sloane (played by Linda Evans – yes, from Dynasty in the 1980s, and who is 80 this year).
And to think, Coolidge nearly turned down The White Lotus.