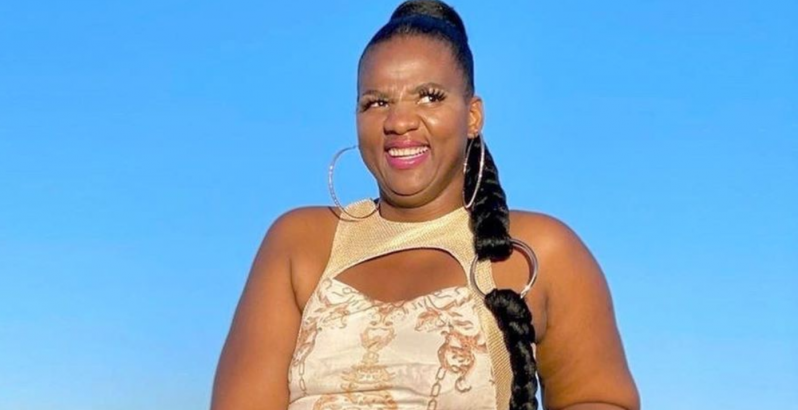 Kwa Mam'Khize: Everything you need to know about Shauwn Mkhize's ex-husband
Watch full episode
The news of Sbu Mpisane and Shauwn Mkhize's divorce became public knowledge back in 2018. Although it wasn't clear why the power couple were divorcing, in the first episode of Kwa Mam'Mkhize, Shauwn shed light on one of the main reasons she decided to call it quits. 
"I think the small problem that led my marriage to divorce was that Sbu loved himself. I also loved Sbu. So, no one cared for me. As time went by, in the process I ended up losing myself. Right now I'm trying to find myself and regain and find my identity," she said.
A cop no more
At some point in his career, before delving deeper into a business partnership with his ex-wife, Sbu Mpisane was a metro police constable who was known in Durban as one of the richest cops in the city, courtesy of his ex-wife's company.
He later resigned from his job with the police and joined Shauwn's construction business, which has amassed millions of rands over the years.
Sbu's relationship with his kids
Sbu's two kids, Sbahle and Andile Mpisane, have their own views about their father. While Sbahle has painted Sbu as a loving and supportive dad, on several occasions Andile has painted a very different picture.
In a detailed Instagram post back in August 2019, Andile complained about Sbu's role as a father and husband, calling him a liar and a cheat who had not spoken to his son for over two years.
While Sbahle, who is his biological daughter from a previous relationship, has shared nothing but positive views about her loving dad.
Exes – but still roomies
Although Shauwn does not like discussing her divorce in public, she revealed that it's been an emotionally taxing process that she is still dealing with even to this day, which is quite tricky as she and Sbu still live under one roof.
Famously known as the La Lucia Mansion, the multi-million-rand home is so big that Shauwn and Sbu live on opposite ends of it – Sbu in the far-right wing, and Shauwn in the left wing. In episode 7 of Kwa Mam'Mkhize, Shauwn revealed that in her wing of the house she plans on removing the Mpisane surname engraved on the gate as she no longer refers to herself as Mrs Mpisane, and replace it with her maiden surname, Mkhize.
Ownership of the family's football club
In August 2019, Sbu was declared the sole owner of Royal Eagles FC, a football club that he and Shauwn founded in 2014.
A dispute over the ownership of the club occurred in the midst of their divorce process –  Shauwn eventually resigned as part-owner of the club.
Shauwn and Andile now own Real Kings FC. In a Kwa Mam'Mkhize episode, their club competes in a match with her ex-husband's football club.
If you want to keep up with Shauwn and her family make sure you stream Kwa Mam'Khize express from Mzansi Magic on Showmax.
What is Showmax? It's an internet TV service featuring hit African content, international series, kids' shows, and live sport. Stream or download on the Showmax app for smartphones and tablets. Get a 14-day free trial at showmax.com.