Meet the cast of Donkerbos
Watch now
It initially seemed like Detective Stephanie "Fanie" van Wyk (Erica Wessels, Karina Smit in the film My Father's War) made the right decision when she moved to the small town of Donkerbos, Limpopo, to escape the trauma and scandals of her past.
For three years, nothing out of the ordinary happened in Donkerbos in this drama series on Showmax, until a child's head is found in the forest.
This is just the beginning of the dark, evil and gruesome events that unfold as Fanie uncovers soul-destroying truths.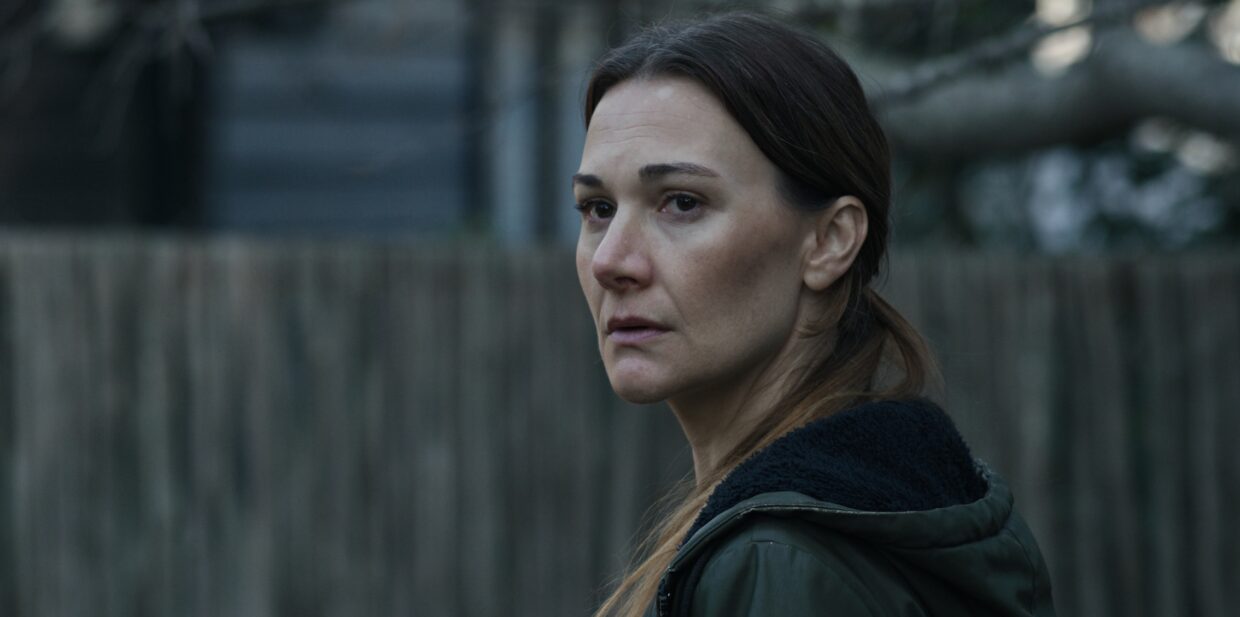 Donkerbos is not for sensitive viewers
This eight-episode series has an 18 age restriction, and is for adults only. The language is at times crude and the story upsetting, but the mystery is gripping – especially when the embalmed bodies of six children are found shortly after the head is discovered.
The children lie in shallow graves around a tree trunk. Each body is covered in German words and above their heads are pieces of broken mirrors laid out strategically like shiny halos and all around there are eyes drawn on the surrounding trees, walls and on rocks.
At the end of each episode, you'll find yourself analysing every single clue like an amateur sleuth to figure out who's the culprit, since the series is written to keep you guessing. One new episode is released on Showmax every Tuesday, and each episode ends with a compelling I-must-know-what-happens-next-right-now cliff-hanger.
The truth and justice in Donkerbos
Erica couldn't wait for filming to start. "From the moment of my audition, I was very invested. I needed to get the role of Fanie. I understood her from the get-go and knew exactly what drove her – it was her passion for the truth and for justice."
Working with Nico Scheepers – the writer and director of Donkerbos, as well as the SAFTA-winning Nêrens, Noord Kaap (also on Showmax) – also enticed Erica. "Nico's writing grabs your attention. The details he puts in the subtext and description of a scene is like a character in its own right, and when I finally got my hands on the script for Donkerbos I couldn't put it down. The story grabbed me, shocked me and at times made me scream out loud with its twists, turns and surprises."
Donkerbos themes
Secrets and trauma are two central themes woven into the storyline – in the main investigation of the child murders and also in the various characters' personal lives. All we know so far about what drove Fanie to Donkerbos, except that it had something to do with her former partner. "Her partner was accused of something and things soon got complicated, and she may have done something illegal to protect him," Erica hints.
Donkerbos episodes
Donkerbos has eight episodes, a new one landing every Tuesday, from 29 November 2022 to 17 January 2023. Each episode is 55 minutes to an hour long.
Donkerbos location
The fictional town of Donkerbos is in Limpopo, South Africa.
Meet the cast of Donkerbos
Read more about the characters of Donkerbos, who each play an important role in how the story unfolds.
Erica Wessels as Fanie van Wyk
Detective Fanie van Wyk (Erica Wessels, Karina Smit in the film My Father's War) is tasked with investigating the case of six children who were murdered and whose bodies were left in the forest of the small Limpopo town of Donkerbos. Fanie has her own secrets from her shadowy past, which makes the investigation particularly hard on her mental health.
Jacques Bessenger as Jaco van Wyk
Jaco van Wyk (Jacques Bessenger, Jaco Kruger in the drama series Fynskrif) is Fanie's husband who was very comfortable with his office job in Pretoria. Now he works with wood and flowers on a farm. He will never be able to get used to the new demands on his body, and his relationship with Fanie is shaky.
"They both drifted away from each other," says Erica. "The companionship she no longer finds with Jaco, she now looks for elsewhere. Jaco is hiding a big secret and if it were to come out it could destroy lives," adds Erica.
Steph van der Merwe as Kallie van Wyk
Kallie van Wyk (Steph van der Merwe, a newcomer) is Fanie and Jaco's 15-year-old son. "Fanie and Kallie have a deep connection," says Erica. "Kallie is her rock and they like to share inside jokes, information and conversations with each other through morse code that they signal for each other on their hands, arms or shoulders when they are together. Steph and I really learned morse code so that it comes across authentic on screen."
Stian Bam as Wolf Beukes
Wolf Beukes (Stian Bam, Basson Brink in the drama series Afgrond) was born and raised in Donkerbos and is a police officer. "Wolf is not the best cop. He is clumsy and gets emotional too quickly when he comes across murder scenes," says Erica, but he might just be the key to solving the whole case.
Sanda Shandu as Detective Tsedza Tshivenga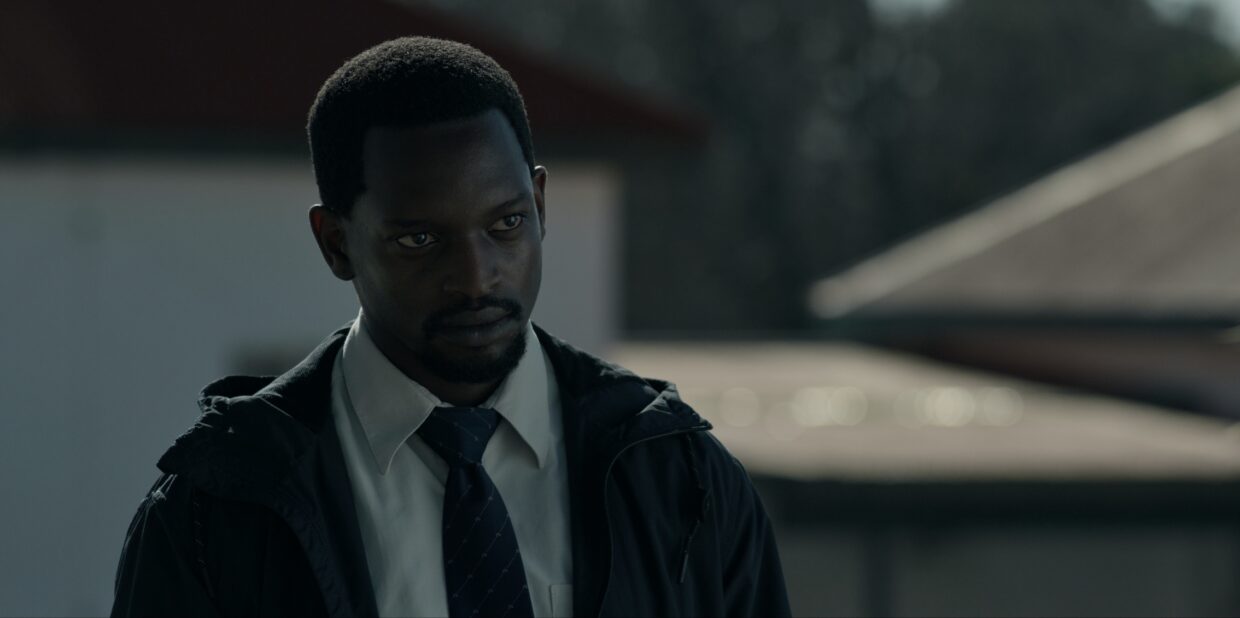 Detective Tsedza Tshivenga (Sanda Shandu, Charlie Ngcobo in the limited series Skemerdans) is an outsider who gets called in to help Fanie when the six murders make big headlines. "Tsedza's nickname is The Leopard, but viewers will have to tune in to find out how he got it," says Erica. "He certainly has an agenda and at the beginning Fanie doesn't like him at all."
Thoko Tshinga as Captain Didie Baleka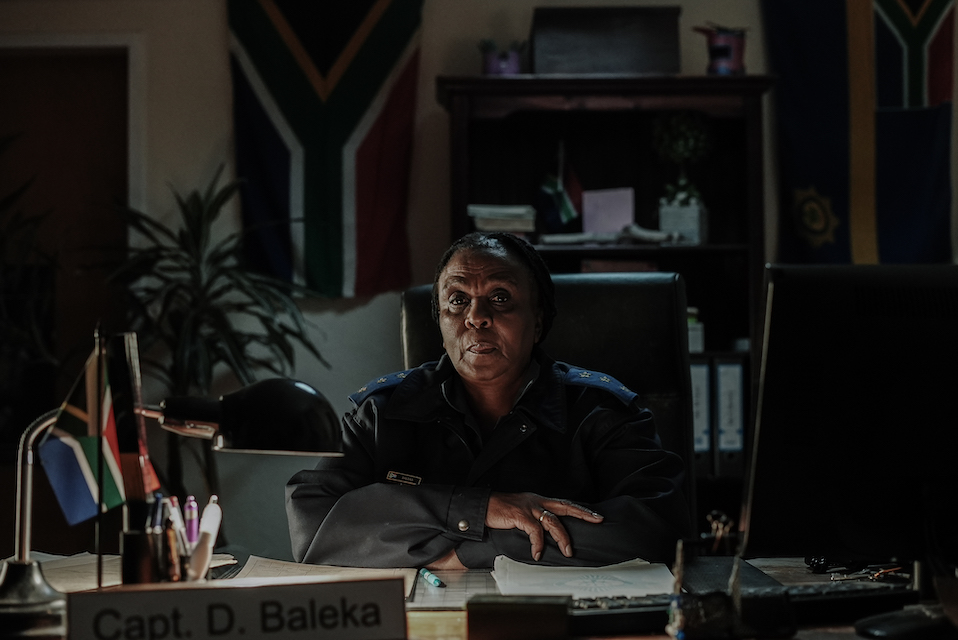 Captain Didie Baleka (Thoko Tshinga from The River, and winner of a SAFTA Lifetime Achievement Award) is a police chief who values fairness and doesn't take nonsense. "The six murders affect her on a personal level," says Erica.
Leandie du Randt as Pattie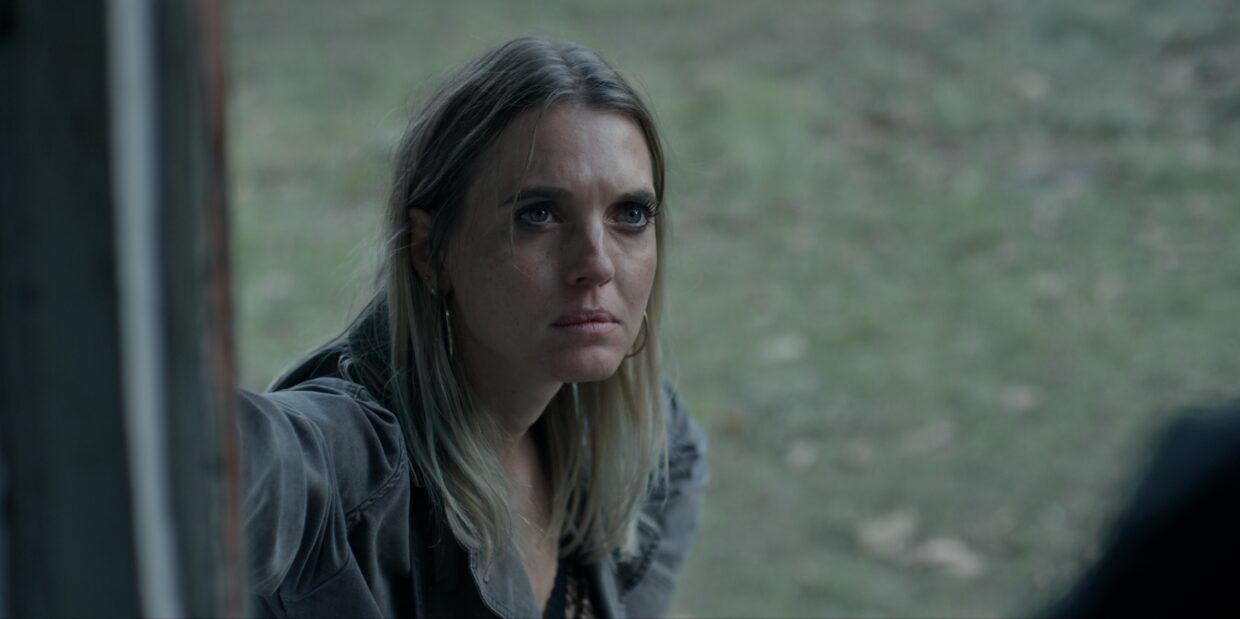 Pattie (Leandie du Randt, Emma le Roux in the movie Jagveld) is the sister of Spook Steenkamp (Eben Genis, Jasper in the drama series Vloeksteen). Pattie and her daughter move in with Spook, but there are dark secrets in his past that make this a dangerous mistake.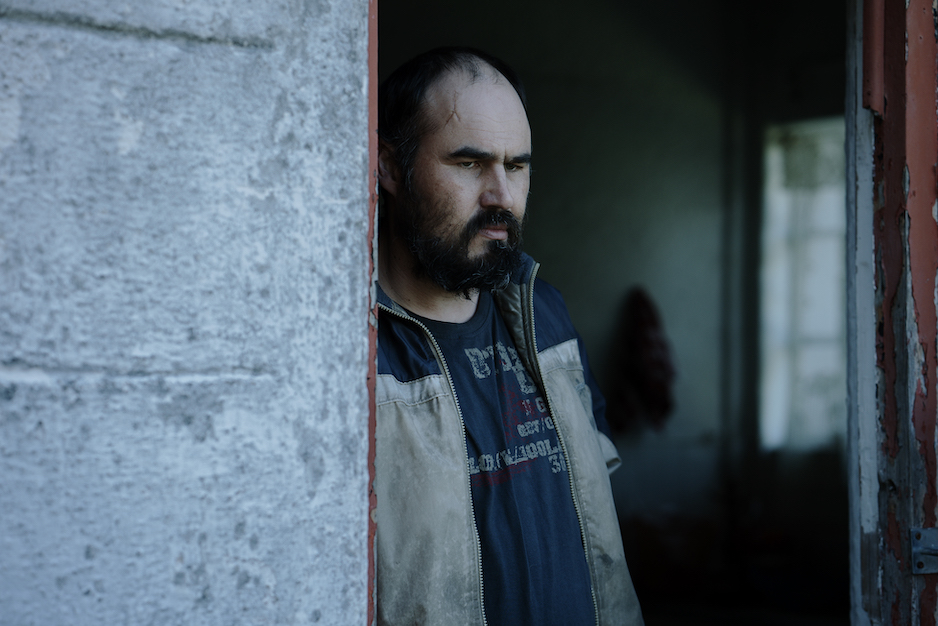 Wilhelm van der Walt as Sybrand Pieterse
Sybrand Pieterse (Wilhelm van der Walt, Christo de Lange in the crime series Die Byl) is Fanie's former partner, who plays a very important role in Fanie's personal life.
Edwin van der Walt as Braam Pieterse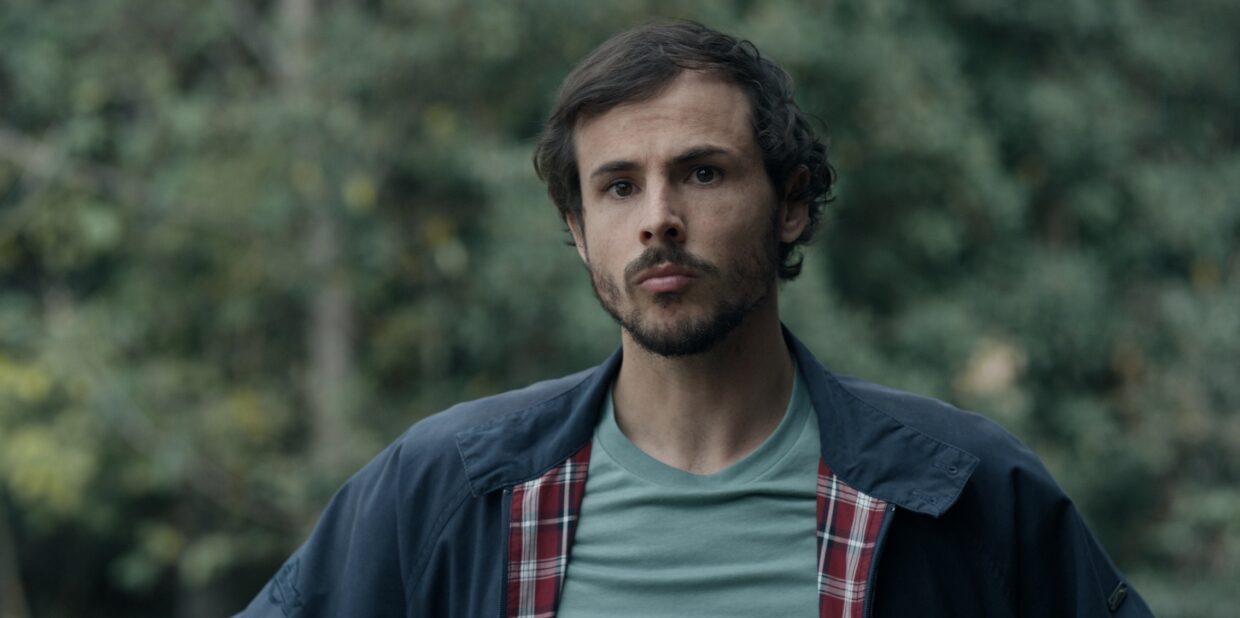 Braam Pieterse (Edwin van der Walt, Theo in the comedy series Troukoors) is Sybrand's younger brother and works as a teacher at the local school. "He is honest, friendly and loves dogs," says Erica.
Carel Nel as Abel Roodt
Reverend Abel Roodt (Carel Nel, Barend in the horror film Gaia) is the new reverend in town. "Fanie doesn't trust him and starts investigating him," says Erica.
Nicole Holm as Marietjie Coetzer
Marietjie Coetzer (Nicole Holm, Hanli Oberholzer in the drama series Die Boekklub) is the wife of Donkerbos's retired Reverend Koos Coetzer (played by singer Mathys Roets), and their son, Francois (Marko Vorster, a newcomer), is Kallie's best friend. "Marietjie is Fanie's only friend in town, but there are things Fanie hides from Marietjie," says Erica.
To find out how all these characters' stories play out, catch new episodes of Donkerbos every Tuesday, only on Showmax.