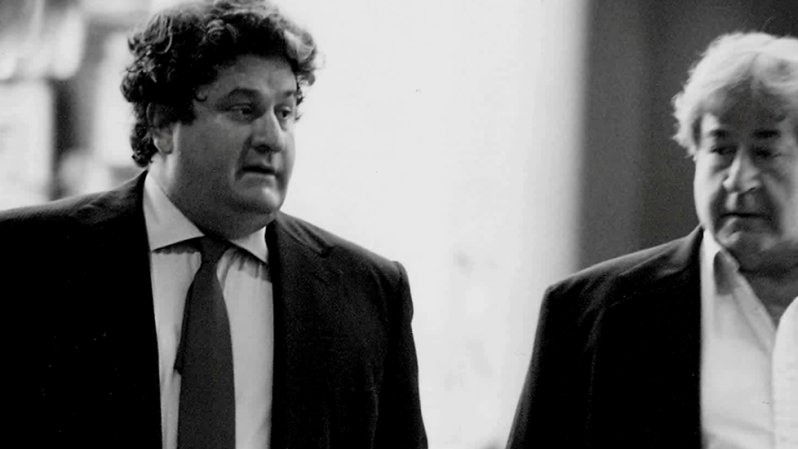 7 January 2020
What really happened to Brett Kebble?
Watch full documentary now
It's truly stranger than fiction. The story of Brett Kebble's murder is a tangled web that ties South Africa's most notorious gangster to the highest ranking police officer, a millionaire mining magnate and the former President of the Republic.
In the tell-all documentary, 204: Getting Away With Murder, you will see South Africa's most infamous gangster, Mikey Schultz, confess to having murdered Brett Kebble in an assisted suicide. He tells you exactly how it happened, who planned it, and who was supposed to pay for it.
As to why Brett was killed and the circumstances leading up to the murder, it's a tragic and bizarre tale of greed, corruption and power that almost always revolves around money.
A year after the documentary was released Brett's father, Roger Kebble, committed suicide. In the film you can see Roger talking extensively about his relationship with Brett and other figures like the notorious crime boss, Glenn Agliotti, who is also featured at length discussing the plan to kill Brett.
Last year a business partner of one of Brett's killers was shot and killed in Kensington in Gauteng, and while the motive is unknown, it is no secret that the criminal underworld in South Africa acts with absolute impunity of the law. High-ranking police officers can often be found in bed with criminals, as the documentary reveals.
How to get away with murder
The name of the documentary refers to section 204 of the Criminal Procedures Act that offers full indemnity in return for truthful testimony. This is why Mikey and his cronies can talk so openly about how they killed Brett – and how they messed up three times before getting it right.
"Where in the world do you get to shoot somebody and get immunity. Come and tell your story in court and walk out a free man." – Mikey Schultz
It's a chilling story where justice does not prevail, and you'll see first hand how difficult it is to find truth among all the lies.
In the documentary, you'll see how Brett became affiliated with the former Police Commissioner, Jackie Selebi, through the drug dealer Glenn Agliotti. You'll also see how former President Thabo Mbeki acted to protect Selebi and how that all connects to the gangster Mikey Schultz.
This documentary shows you how closely connected big business can be with the government and the criminal underworld – and it's truly terrifying.
More like this:
Devilsdorp: Showmax Original docuseries about the Krugersdorp murders between 2012 and 2016.
Griekwastad: Feature film about the brutal Griekwastad farm murders in 2012.
Huisgenoot – Ware Lewensdramas: Reenactments of some of the most infamous cases that have made headlines in South Africa in recent years.
Doctor Death: The Undoctored Story: Documentary mini-series that follows the story of Dr Christopher Duntsch told by the people who survived it.